If your Samsung Smart TV is region-locked and it's restricting you from watching your favorite shows, set up CyberGhost VPN to bypass the geo-restrictions. This VPN even helps you avoid ISP throttling to have an uninterrupted streaming experience on the big screen. Check our step-by-step process to install and use CyberGhost VPN on Samsung Smart TV.
All the latest Samsung Smart TV runs on Tizen OS, which doesn't support VPN clients natively. That's why we will use CyberGhost's Smart DNS technology to change the DNS server, and access blocked content on this device.
1. First, click here to visit the CyberGhost VPN subscription page.
2. Next, click the Get CyberGhost VPN button.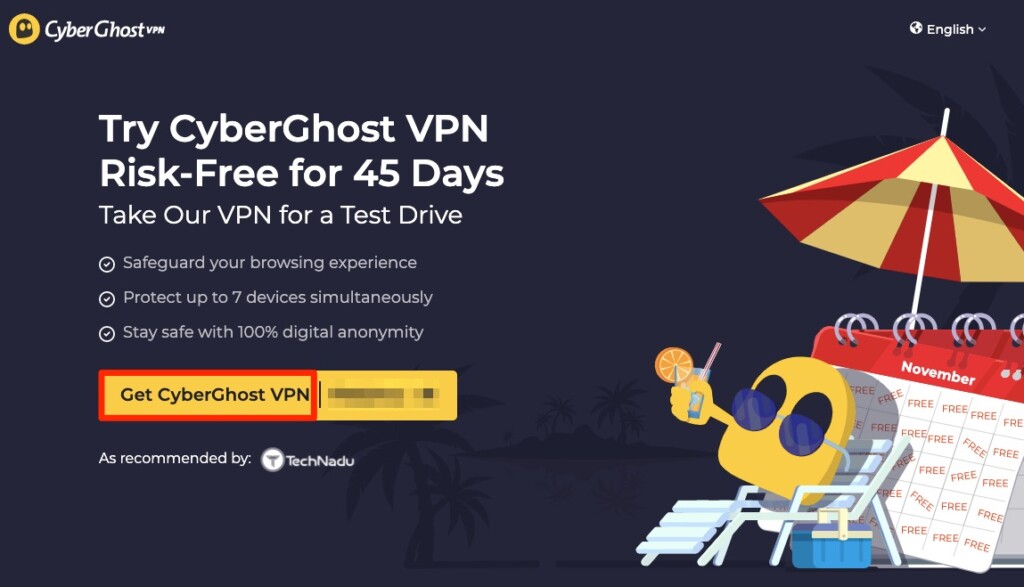 3. Choose your subscription plan on the next page and submit the required details to purchase.
4. You'll receive a confirmation email now.
5. Go to the CyberGhost official website and click My Account from the top right corner.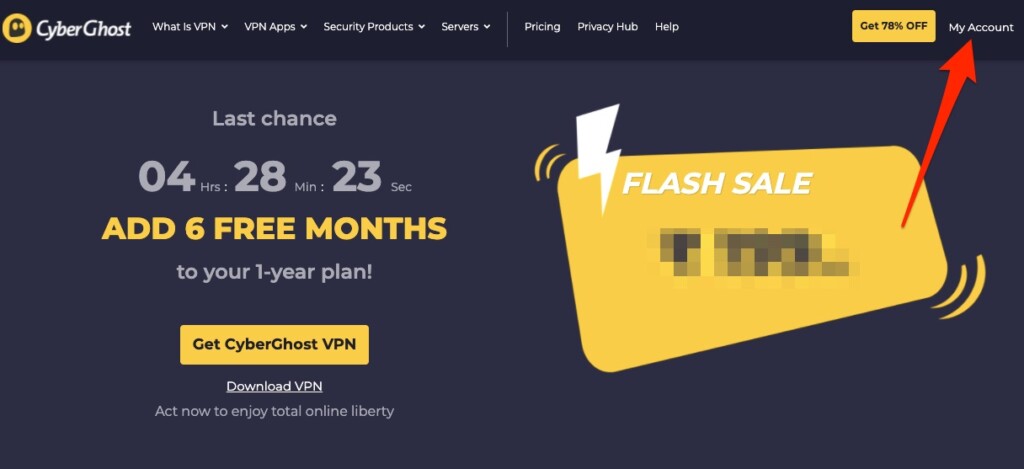 6. Next, enter your Username and Password to Log in.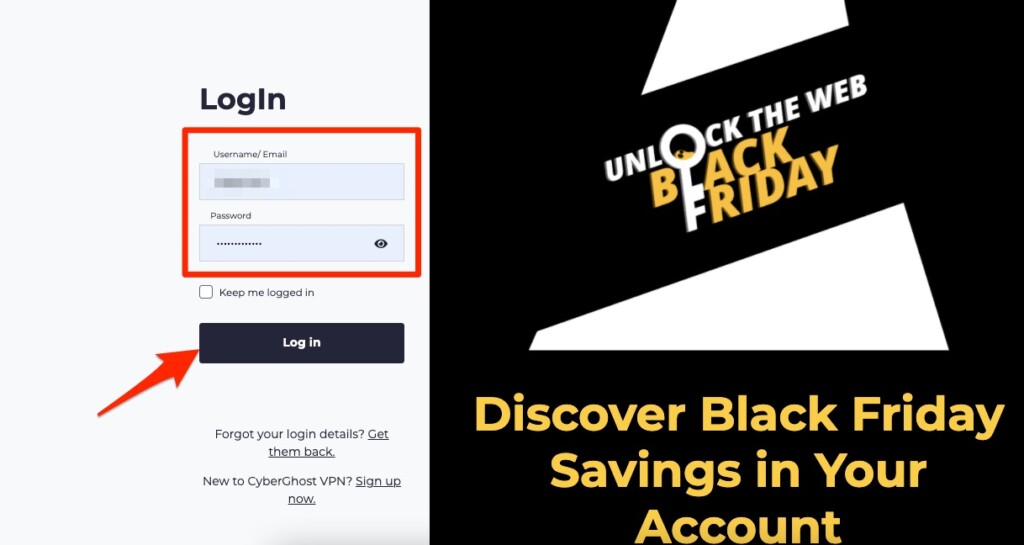 7. Once you can access your dashboard, click VPN from the left panel, and navigate to the Smart DNS tab.
8. Now, hit the Activate IP address button right next to your real IP.
9. The list of DNS Addresses will come up next.
10. Choose the server address for the platform you want to connect to from this list or move to the Streaming tab to explore more options. [Leave this page open.]
11. Now, turn on your Samsung Smart TV and press the Menu button on your remote.
12. Locate Network and choose Network Status from the list.
13. Your TV will check your web connection now; open IP Settings.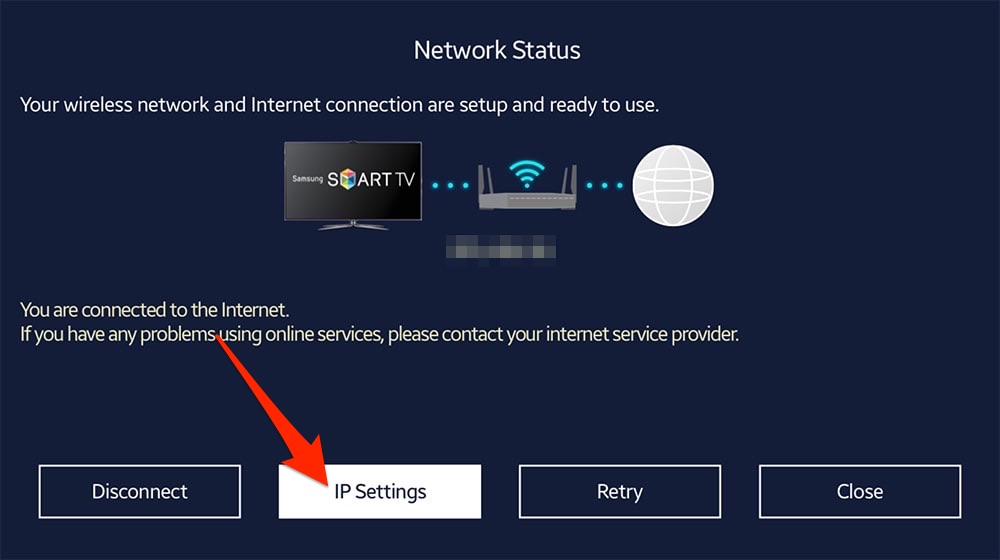 14. Navigate to the DNS setting on the next screen and choose Enter Manually.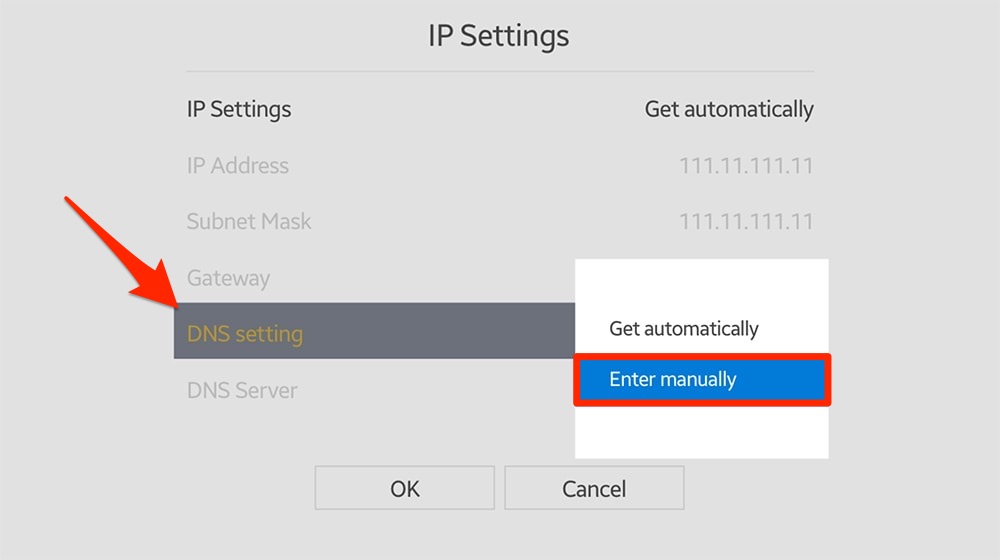 15. Now scroll down to DNS Server and enter the server address from the dashboard of your online account.
16. Once done, press Enter on your remote to save changes and hit OK.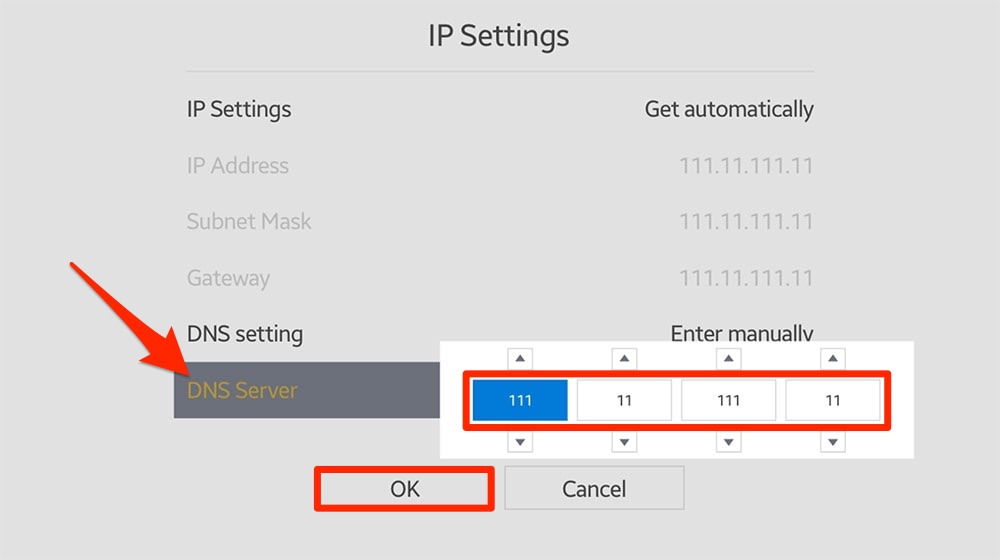 17. Your Samsung TV will rerun a check on your web connection; hit Close when finished.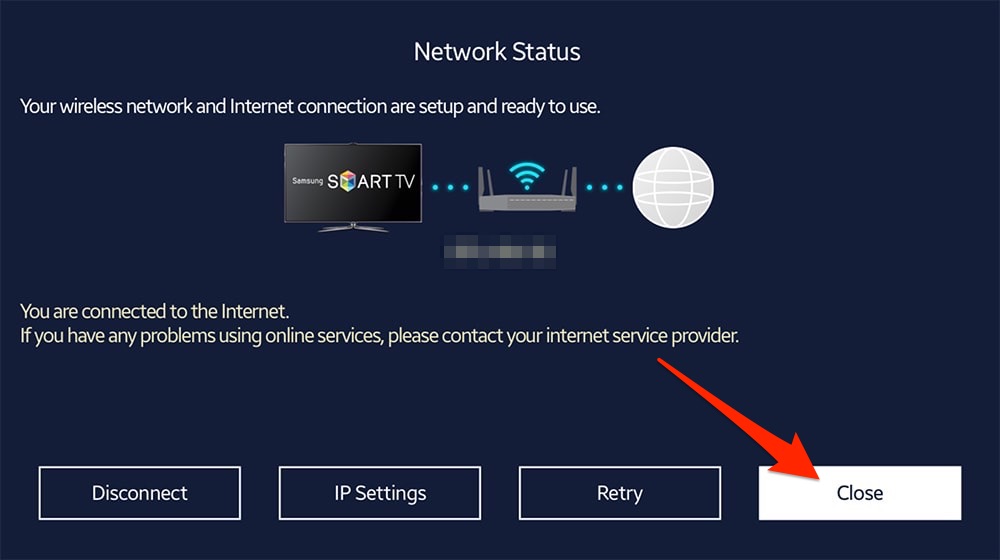 Smart DNS only spoofs your geo-location and masks your real IP. It doesn't provide enough security features as a VPN does. That's why you must install CyberGhost VPN on the router to keep your entire online traffic encrypted.
That's all! Now you know how to download, install, and use CyberGhost VPN on Samsung Smart TV. If you want CyberGhost VPN services on other devices also, check our complete setup guide. Thanks for reading!