We are very much aware what the main source of music video watching is nowadays, but if you want it in the traditional way, you can watch music channels without cable too.
Music channels have been around for a long time, and they've made history by promoting artists way before YouTube even existed. Sure, in the digital age, we all want to have the content as soon as possible, picking whatever it is we like, but enjoying a classic music channel can be quite nice too.
That being said, we're going to go through the many streaming services out there that feature the live TV and tell you what channels you can find on each of them.
1. fuboTV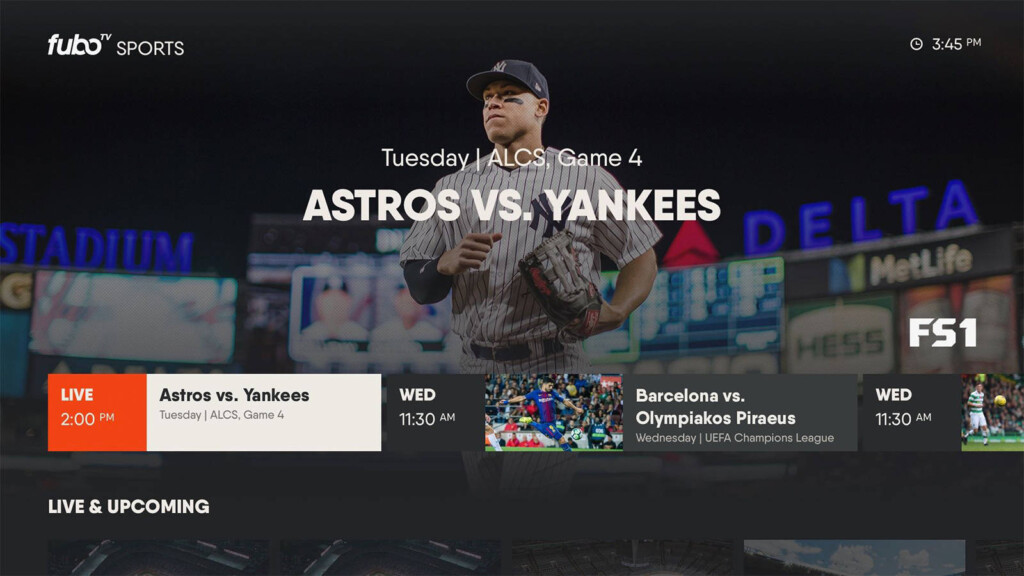 First up on the list is fuboTV, which is a great platform, especially if you're a fan of sports. There are four starter bundles you can pick here – fubo ($39.99 for the first month, $44.99 per month after that), fubo Extra ($44.99 for the first month, $49.99 per month thereafter), fubo Latino ($17.99/mo), and fubo Portugues ($19.99/mo). There are also loads of extra channel packs, but only one of them features any music channels, so we're going to mention that one below, too. So, let's see what options you have.
fubo: Fuse
fubo Extra: Fuse, Revolt, XITE, XITE Rock, XITE Vibe
Entretenimiento Plus ($4.99/mo): Bandamax, Ritmoson, TeleHit
That being said, you should give our fuboTV review a read to make sure you know everything there is to know about the platform.
2. Sling TV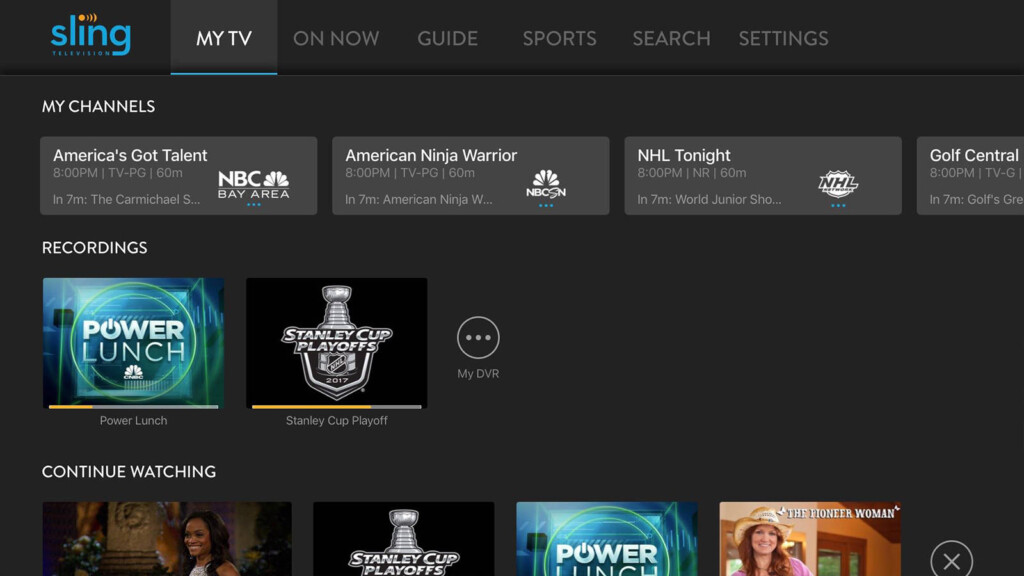 Next up we have Sling TV, which is a great platform that allows subscribers to customize their channel packs to their liking. There are three starter bundles you can pick from – Orange ($25/mo), Blue ($25/mo), and Orange + Blue ($40/mo). There are also a lot of extra channel packs you can get based on your interests. If there are any music channels on the lists, you're going to hear about them. So, let's see what we can find here.
Orange, Blue, Orange + Blue: Fuse
Lifestyle Extra ($5/mo): VH1
Comedy Extra ($5/mo): MTV, MTV2, Revolt
Give our Sling TV review a read before deciding because there are a lot of details hidden for Sling TV.
3. Philo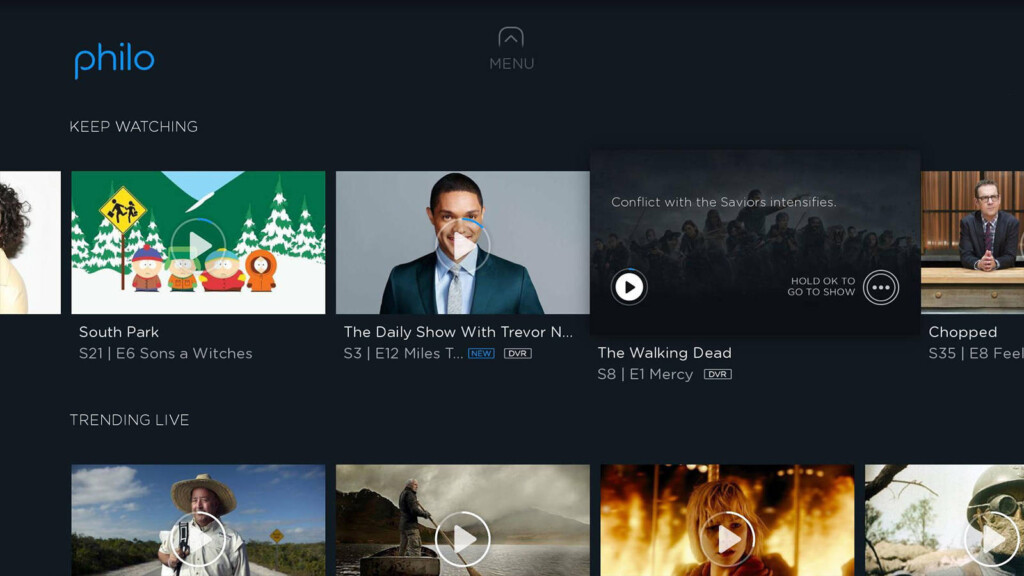 Up next on the list is Philo, which is a pretty simple platform in the sense that there are only two bundles available and there are no customizations you can do to the platform to suit you better. The two bundles are intuitively named 40 Channels and 49 Channels for obvious reasons. The first costs $16 per month, while the latter costs $20 per month. We're going to go through the channels and see what musical options we can find there.
40 Channels: MTV, MTV 2, VH1
49 Channels: All from 40 Channels + MTV Live
Make sure to read our Philo review before going forward as there are many interesting things about this over-the-top platform.
4. YouTube TV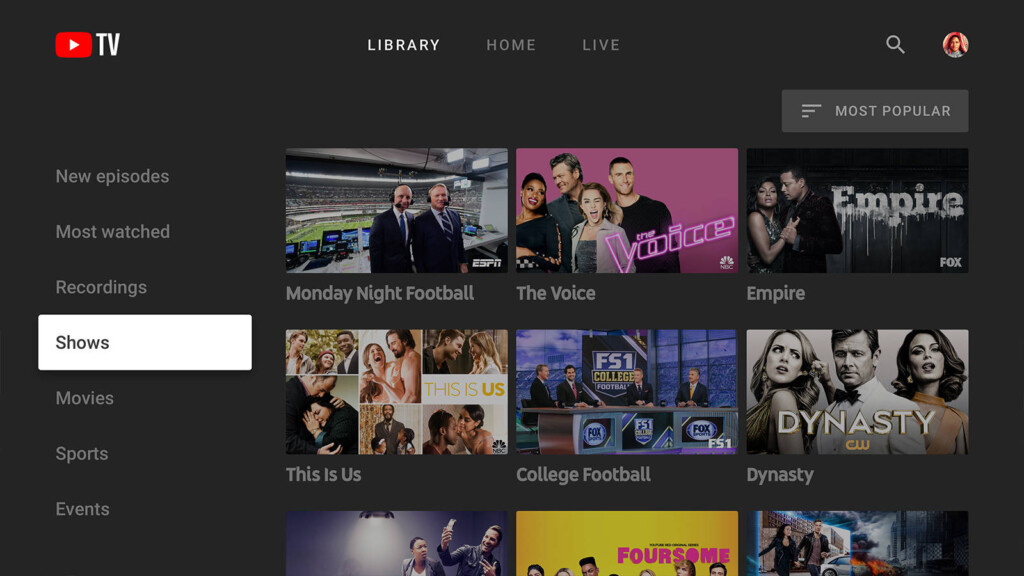 Another great alternative is YouTube TV, which is an odd one out because there's only one bundle of channels available. Sure, Hulu has a single bundle too, but there the live TV feature is the actual alternative to the VOD platform. Nonetheless, YouTube TV comes with a few dozen channels available for $40 per month, and several premium channels. That being said, on YouTube TV you can't really find any traditional music channels. What you get, however, is access to YouTube Premium, which is a mix between YouTube and YouTube Music.
Make sure to read our YouTube TV review to find out all about the cool perks that come with this platform.
5. DirecTV Now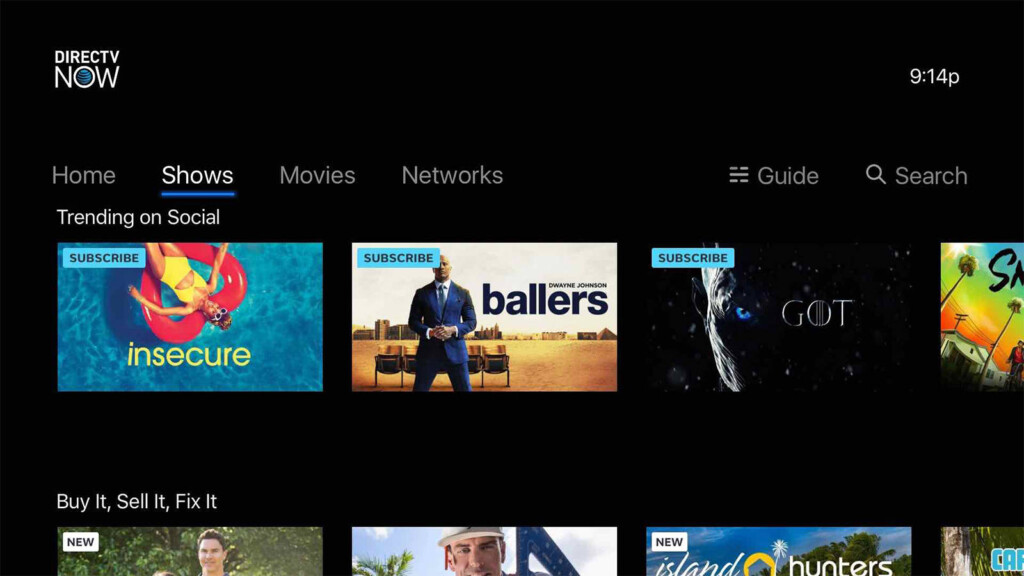 We're continuing the list with DirecTV Now, which is a great platform that features five starter bundles that offer increasingly more channels. Live a Little costs $40 per month, while Just Right raises up the price to $55 per month. Then, we have Go Big, which costs $65 per month, and Gotta Have It, which is $75 per month. Then, of course, there's Todo y Mas, which is a bundle that features loads of Spanish-language channels. There are only a few premium channels you can add to customize your subscription, but this is a great selection already. Let's see what music channels we can find in each of the bundles.
Live a Little: MTV, MTV 2, VH1
Just Right: Live a Little + Fuse
Go Big: Just Right + MTV Classic, FM, Revolt
Gotta Have It: All of the above
Todo y Mas: Bandamax, MTV, VH1
Give our DirecTV Now review a read to find out all about the awesome perks that come with the platform. We know we loved them quite a bit.
6. Pluto TV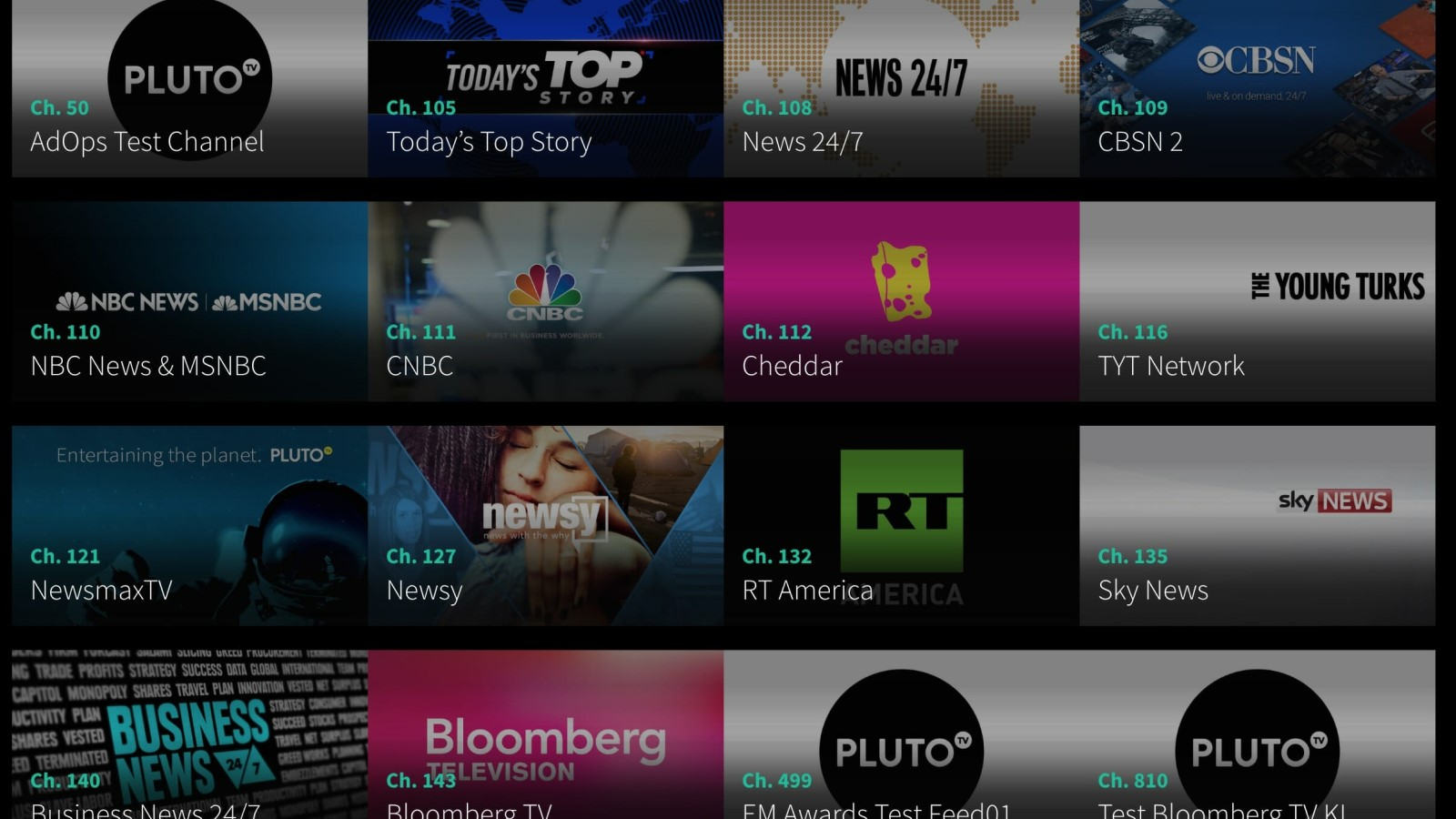 Next up we have Pluto TV, which is a completely free platform. There are no bundles and no price tiers – it's all free. Sure, that means that there aren't too many cable channels on the list, but it's still a great collection like this. There are several music-oriented channels on PlutoTV, but they're mostly in radio mode. You can find channels dedicated to Latin music, Christian pop and rock, the 70s, the 80s, and the 90s, as well as loads of music from the 2000s. Then, you can find R&B songs, love tracks, funky beats, or reggae hits. Make sure to read our PlutoTV review to find out more about this cool service.
7. XUMO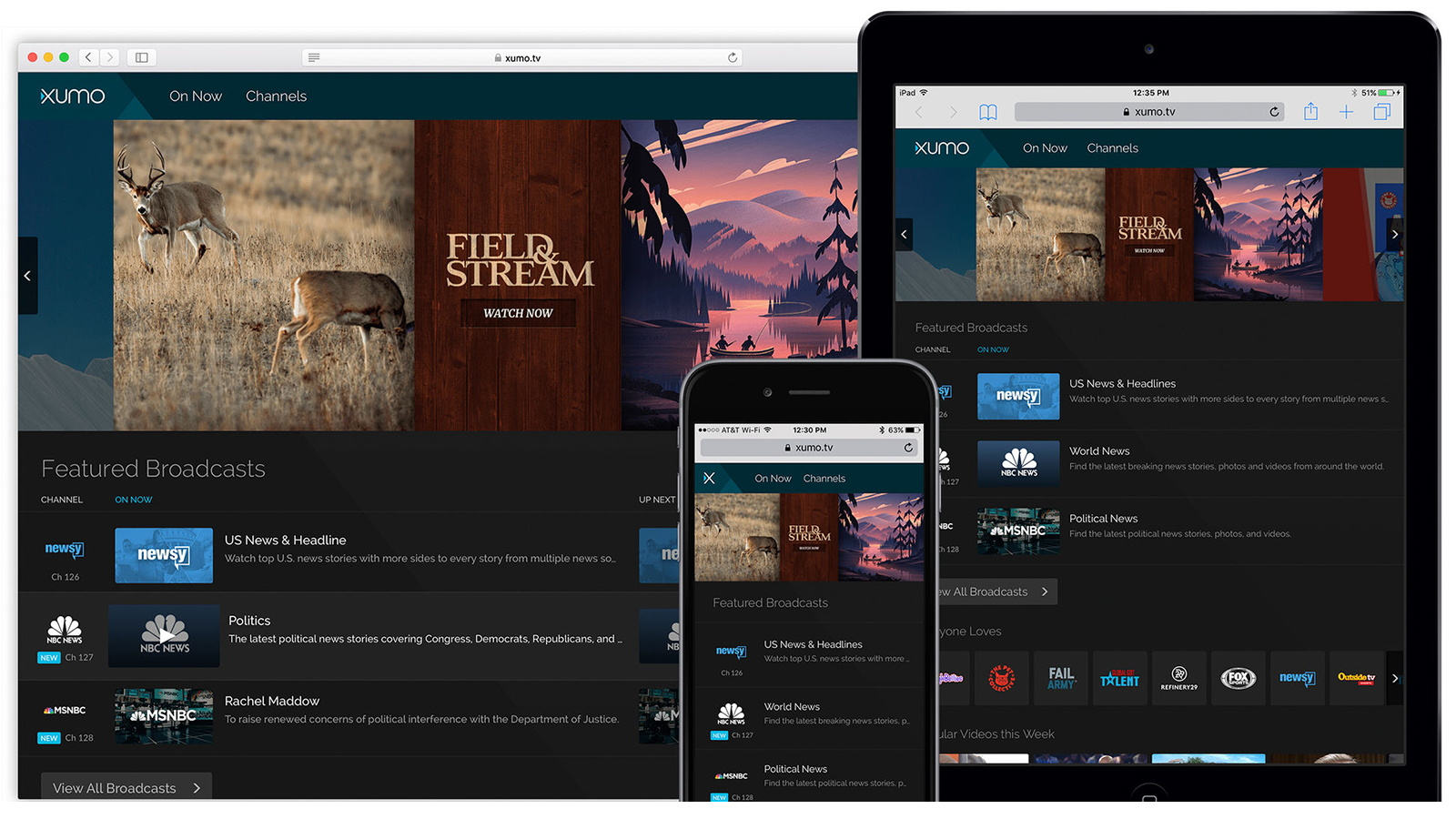 The best part about XUMO is that it's free – who doesn't want free TV, right? Well, there are loads of cool stuff you can find here, including cable channels. There are seven music channels you can enjoy right now on XUMO – Fuse, Billboard, Stingray concerts, Vida Primo, IndiMusic TV, Music Baeble, and Austin Music Live.
Try reading our XUMO review for more info on what cool things this platform brings to the table and what we enjoyed about it.
Final Thoughts
There were no music channels to be found on Hulu or PlayStation Vue, which are the two missing services on our list. That being said, we hope we've made it slightly easier for you to pick your OTT platform when you cut the cord with your cable provider.
We'd love to hear which one are your favorite in the comments section below. Please share the article online so others can find it too, if possible. Thanks! Check out TechNadu's social media pages on Facebook and Twitter.