Experiencing TV wherever you go is the way to do it in the digital era, so cutting the cord makes sense, and so does the diverse offering over-the-top services offer users, including the likes of YouTube TV.
In fact, YouTube TV, which has been around since February 2017, allows you to take your favorite channels with you anywhere you go, on loads of devices. You can also customize your package with extra channels.
The coolest parts, however, seem to be integrated into the "Google experience," but we'll expand on this later on.
Criteria
Details
Bundles
A single bundle
Extra channels

No other bundles available

Customization
You can add premium channels

AMC Premiere – $5 per month
CuriosityStream – $3 per month
Fox Soccer Plus – $15 per month
NBA League Pass – $40 per month
Showtime – $11 per month
Shudder – $5 per month
Starz – $9 per month
Sundance Now – $7 per month

Streaming Quality

3Mbps for SD videos, 7 Mbps for one HD video, 13 Mbps for multiple HD videos on same network.

Devices

Chromecast, Roku, Apple TV, Android TV, Xbox One, Samsung, Vizio, and LG TVs, iOS, Android

Price
DVR
Yes, unlimited; content saved for 9 months
Simultaneous screens
You can stream content on three screens simultaneously
Rating
7.7/10
Visit
YouTube TV
Availability
YouTube TV is a platform that's available within the United States, but not just everywhere. Unlike many of its competitors, YouTube TV is only available in metro areas.
Here's the full list of available locations: Albany, Albuquerque, Atlanta, Austin, Baltimore, Baton Rouge, Birmingham, Boston, Buffalo, Burlington, Cedar Rapids, Champaign & Springfield-Decatur, Charleston (South Carolina), Charleston (West Virginia), Charlotte, Chattanooga, Chicago, Cincinnati, Cleveland, Colorado Springs, Columbia (South Carolina), Columbus, Dallas-Fort Worth, Dayton (Ohio), Denver, Des Moines, Detroit, El Paso, Flint, Fresno-Visalia, Ft. Myers-Naples, Ft. Smith-Fayetteville-Springdale-Rogers (Arkansas), Grand Rapids, Green Bay, Greenville (North Carolina), Greenville (South Carolina), Greensboro, Harlingen-Wslco-Brnsvl-McA, Harrisburg, Hartford, Honolulu, Houston, Huntsville-Decatur (Alabama), Indianapolis, Jackson (Mississippi), Jacksonville, Kansas City, Knoxville, Las Vegas, Lexington, Little Rock, Los Angeles, Louisville, Madison, Memphis, Miami-Fort Lauderdale, Milwaukee, Minneapolis-Saint Paul, Mobile-Pensacola (Ft Walt), Nashville, New Orleans, New York City, Norfolk, Oklahoma City, Omaha, Orlando-Daytona Beach-Melbourne, Paducah-Cape Girardeau-Harrisburg, Philadelphia, Phoenix, Pittsburgh, Portland, Portland-Auburn (Maine), Providence, Raleigh, Richmond-Petersburg, Roanoke-Lynchburg (Virginia), Rochester (New York), Sacramento, Salt Lake City, San Antonio, San Diego, San Francisco Bay Area, Savannah, Seattle, Shreveport, South Bend-Elkhart (Indiana), Spokane, Springfield (Missouri), St. Louis, Syracuse, Tampa, Toledo, Tucson, Tulsa, Waco, Washington DC, West Palm Beach, Wichita, and Wilkes Barre-Scranton-Hztn.
That being said, the location problem can be solved with the help of a premium VPN like ExpressVPN. You'll get the wrong local stations, but that's better than nothing. The VPN will also help you out if you ever travel outside the United States.
Channel Bundles
YouTube TV offers quite a few channels, but there's little variation. Our score: 4/10
YouTube TV has an interesting line-up of channels it offers users, but there are no real bundles like we've seen with other similar OTT platforms.
YouTube TV's offering includes the following networks in the $40 per month subscription package: ABC, CBS, FOX, NBC, AMC, BBC America, BBC World News, Big Ten Network, Bravo, Cartoon Network, CBS Sports Network, Cheddar, Cheddar Big News, CNBC, NBC Sports, CNN, Comet, CW, Disney Channel, Disney Junior, Disney XD, E!, ESPN Sec Network, ESPN, ESPN2, ESPNU, ESPNews, Fox Business, Fox News, Fox Deportes, Freeform, Fox Sports 1, Fox Sports 2, FX, FXM, FXX, Golf Channel, HLN, IFC, MLB Network, MSNBC, MyNetwork TV, NBA TV, NBCSN, Neon, NESN, National Geographic, Nat Geo Wild, Newsy, Olympic Channel, Pop, SEC Network, Smithsonian, Sundance TV, SNY, SyFy, Tastemade, TBS, Telemundo, Tennis Channel, TNT, truTV, TYT Network, Universal Kids, Universo, USA, WE tv, YES. Users also get access to YouTube Originals.
It should be mentioned, that not all of these networks are available everywhere and that there are also several regional sports networks available, such as Fox Sports, NBC Sports, NESN, and more. When you create your account, YouTube will give you the exact list of channels that are available for you.
Customization options
YouTube TV brings some premium channels to the mix, for a price. Our score: 8/10
While YouTube TV may not have a lot of variation in terms of channel packages, it does allow users to customize their accounts by adding premium channels.
Showtime – For $11 per month, you can watch loads of movies, series, and documentaries from Showtime.
Starz – Another $9 per month will also get you access to the vast Starz library and everything original content.
CuriosityStream – The cheapest option on the list, CuriosityStream only costs $3 per month, but it will give you access to over 1,500 documentaries.
Fox Soccer Plus – If you're into sports, then you might want to shell out $15 per month to get access to Fox Soccer Plus.
AMC Premiere – The Walking Dead is just one of the many AMC shows you can watch via AMC Premiere for a mere $5 per month.
Shudder – If you're into horror movies, thrillers, and suspense flicks, then the extra $5 per month you'll have to pay for Shudder may not seem like much.
Sundance Now – Go against Hollywood and pick Sundance Now for $7 per month to watch independent movies, documentaries, and more.
NBA League Pass – You can keep up with all your favorite teams via the NBA League Pass, which is quite costly at $40 per month. You'll be bale to watch all out-of-market regular season NBA games with no ads, getting arena feeds insteadof ad breaks. You can also rewatch the games later on via video-on-demand.
Supported Features
YouTube TV takes advantage of Google's vast network. Our score: 9/10
You may not get to customize the list of channels YouTube TV offers to a T, but you can make sure everyone in your household has their own login, as the service allows up to 6 profiles per account. And since everyone gets their own separate login, you'll also get notifications when your favorite shows are on. Even the DVR is personalized.
YouTube TV, however, only allows simultaneous streaming on three different devices.
Perhaps the coolest part about YouTube TV is the fact that it allows users to record as many shows as they want. No, seriously, there's no storage space limits whatsoever. Furthermore, the recordings will be saved for up to 9 months, as long as you maintain your membership status. This is included in the $40 per month subscription price, so you don't have to pay anything extra.
Streaming Quality
YouTube TV offers some high-quality streams, but your Internet speeds will determine what you actually see. Our score: 8/10
While we may like to think that 4K is an actual streaming option, the reality is that TV channels don't offer anything beyond 720p videos. That being said, you still need to have a strong Internet connection to get things going.
YouTube TV mentions that if you have under 3 Mbps you're likely to suffer slow loads and loads of rebuffering. With over 3 Mbps you can stream standard definition videos. With 7 Mbps you can stream one HD video, meaning that if your family members also plan to stream content at the same time as you, you're going to have some buffering issues.
YouTube TV puts 13 Mbps as the desired speed if you're going to reliably stream HD videos on multiple devices using the same network.
Supported Devices
YouTube TV supports quite a few devices, allowing you to go mobile with your TV watching. Our score: 8/10
The YouTube TV platform is available on a number of devices. Of course, you can stream the content to any type of TV with the help of Google Chromecast. Alternatively, you can also download apps for Roku, Apple TV, Android TV, Xbox One, as well as various supported Samsung and LG TVs. There's also the option to watch the content straight on your iOS or Android smartphones and tablets.
There's no support for PlayStation consoles, however, and if you're planning on watching on your computer, you'll have to use the website directly from your browser, as there are no dedicated Windows or iOS apps.
Usability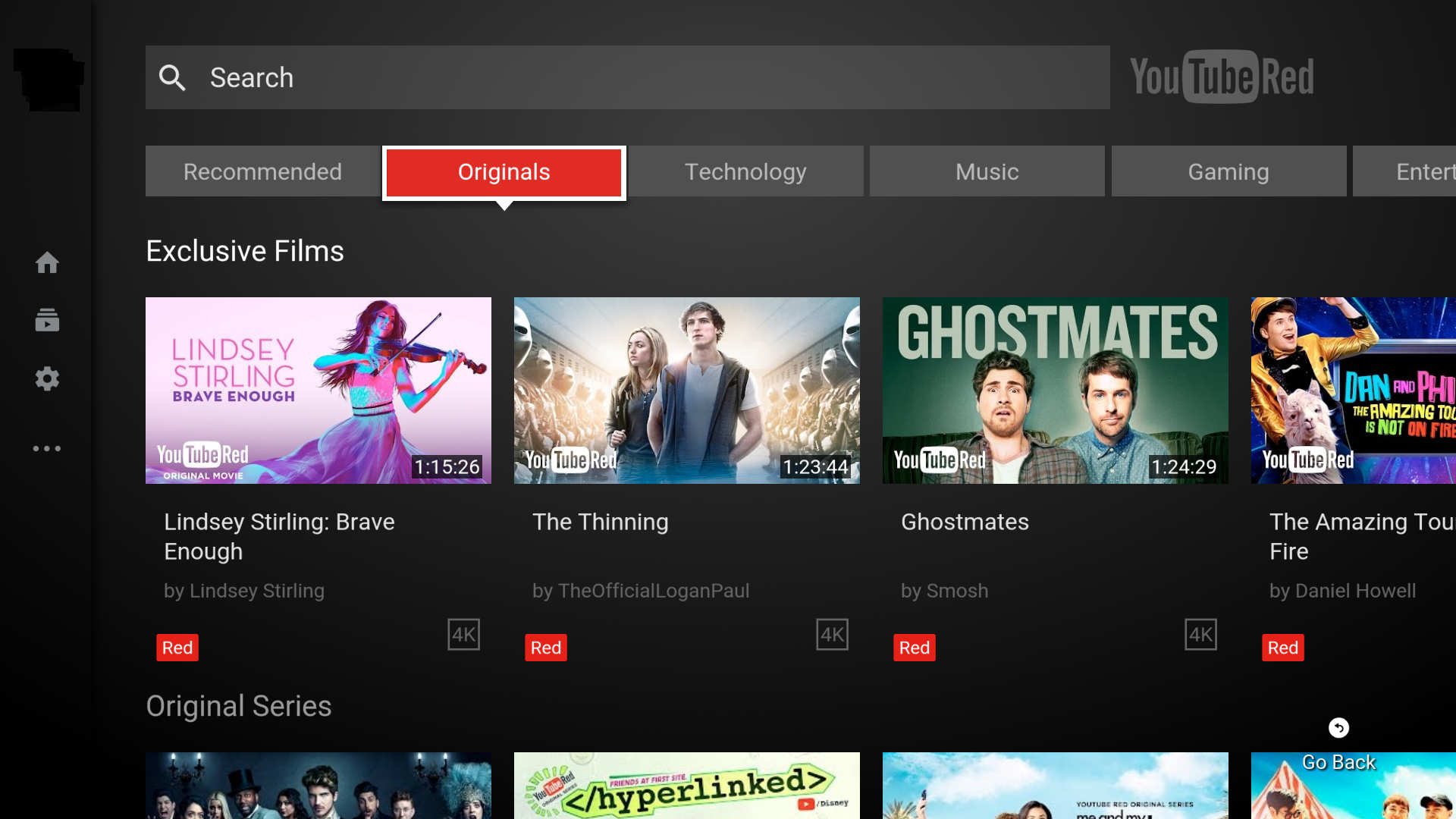 YouTube TV is super easy to control and figure out. Our score: 9/10
The channels on YouTube TV are divided by categories so they're easier to access. For instance, you can watch channels that are focused on Music, Food, Beauty, Comedy, Entertainment, News, Sports, Technology, Gaming, or Family, to name a few. You can also see what's live right now by checking the "Live" tab.
The good and the bad
Everything under the Sun has a good and a bad side, advantages and disadvantages. We're going to try and help you make a decision by telling you what we think of YouTube TV.
The good
You can cancel anytime – canceling YouTube TV can be done in a couple of minutes, without having to spend hours on the phone with a cable provider
Take it anywhere – YouTube TV works anywhere you go, as long as you stay within the United States. it may even work abroad with the right VPN
Unlimited DVR – YouTube TV has the best DVR feature among OTT platforms – unlimited, and the recordings stay in the Cloud for 9 months
The bad
Limited channels – YouTube TV only has a single package, so there's no way to add more channels other than the premium ones
No HBO or Discovery – YouTube TV offers some premium channels you can add to your subscription, but HBO and Discovery Channel are not on the list
No PS support – PlayStation consoles are missing from the list of supported devices
Subscribe to YouTube TV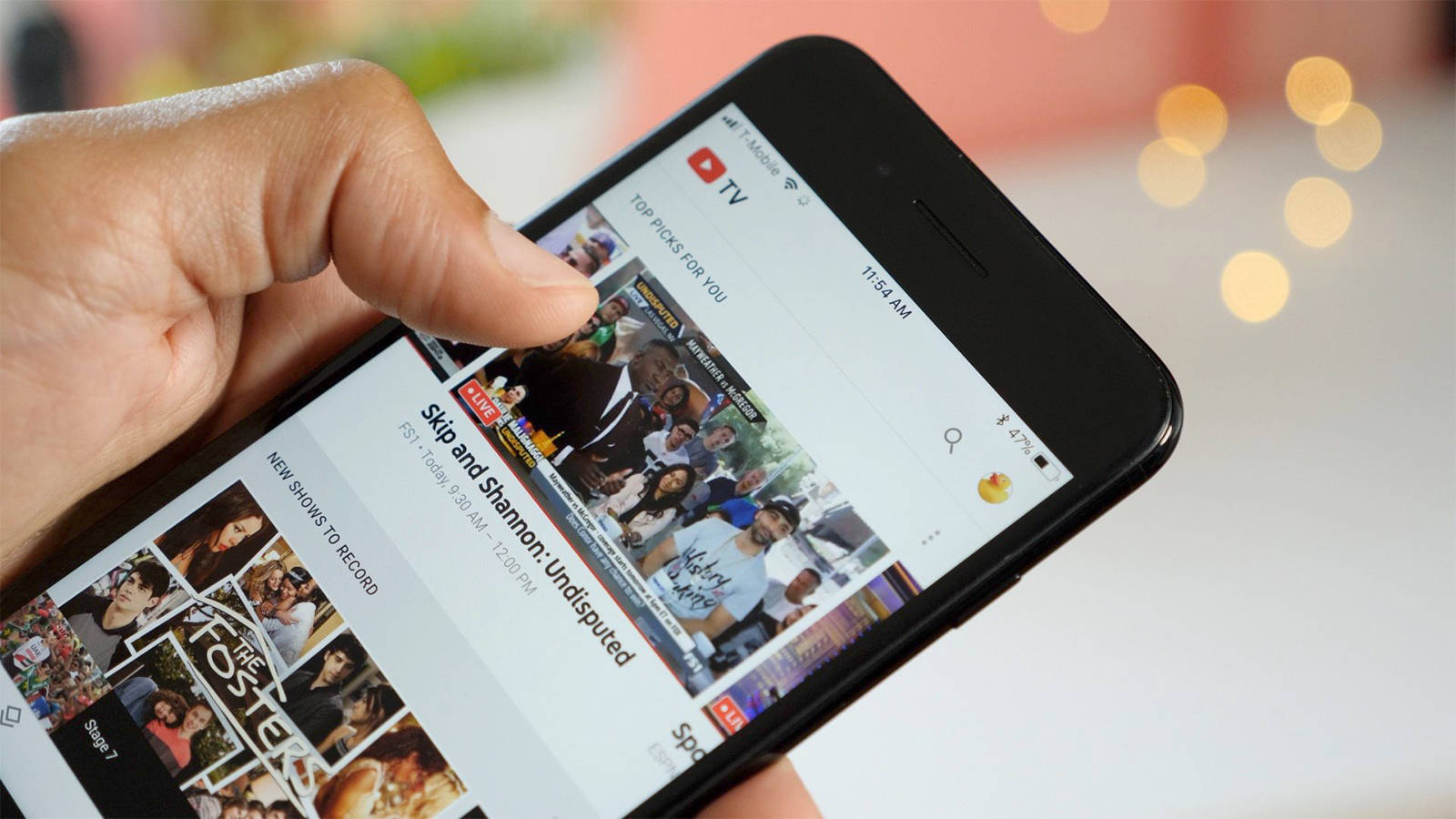 Things are straight forward as can be with YouTube TV, so if you'd love nothing more than to give it a try, go ahead and subscribe Youtube TV.
Last words
We hope we've helped you make a decision regarding YouTube TV, whether this is the right platform for you or now.
Please let us know what you think in the comments section below and share the article on Facebook and Twitter so others can find it too.