Superhero fans can be found all over the world, not only in the United States, so it's particularly unfair when certain video streaming platforms are blocked for people based on their geographical location. That being said, if you want to watch DC Universe outside the US, you'll just need a VPN, and we'll help you pick the right now.
5 Best VPNs For Unblocking DC Universe Outside US
We've tested dozens of VPNs for ourselves, and produced countless reviews. That's why we think you should trust this article – since the following VPN can indeed unblock DC Universe even if you're not in the US. So, let's talk about 5 of the best VPN that unblocks DC Universe outside US.
1. ExpressVPN
At the top of the list, we have ExpressVPN, one of the best such tools in the world, something both experts and users agree on. There are over 2,000 servers from all over the world you can pick from, including plenty in the United States.
It comes with a highly intuitive interface and makes use of some really strong encryption protocols to secure your data. Furthermore, they use zero-knowledge DNS on their every server, which adds another thick layer of security and privacy.
ExpressVPN works on numerous platforms, including Windows, Mac, iOS, Android, and Linux. Read our detailed ExpressVPN review to get a better understanding of what this tool offers.
2. NordVPN
Next up we have one of the most versatile VPNs we've encountered, with over 5,100 active servers in 62 countries; just when you think they have enough, they add more.
The tool uses military-grade encryption to secure your data, as well as a double-VPN, which means that your data goes through multiple servers, hiding your identity even better. Plus, the CyberSec feature will notify you when you're trying to access shady websites. Read our NordVPN review to find out everything you need to know about this tool.
3. IPVanish
Our next recommendation is IPVanish, which is a great tool for those who want a trusty VPN to get them wherever they may need to be. There are over 1,000 servers in some 60 countries, so you have loads of choices to make.
IPVanish uses 256-bit encryption protocols to secure your data and holds a strict zero-log policy so that none of your data remains on their servers. On the other hand, users have been complaining about server timeouts, but that's not exactly out of the ordinary. You can check out TechNadu's IPVanish review to better understand what this tool has to offer.
4. PureVPN
Following up next is PureVPN, a tool that has over 2,000 servers for its users. PureVPN uses 256-bit encryption to secure all your data, and adds in a content filter for kids, and comes with a built-in antivirus. It also features a kill switch so that none of your data reaches back to your ISP in case the server you're connected to has a timeout, which is a great security feature.
PureVPN further comes with a plethora of extras, like Public WiFi protection, or split tunneling, which means that only some of your online traffic will go through the VPNs servers, while the rest will use the regular ISP. Find out if this is the right VPN for you by reading our PureVPN review.
5. TorGuard
Finally, our list ends with TorGuard, a great tool that is recommended by experts all over the world. The VPN offers great security and loads of features. The first thing we should mention, however, is the fact that there are over 3,000 servers you can pick from, spread in over 50 countries.
There's a zero-log policy in place, so your data is safe even from TorGuard itself. You can connect up to five devices simultaneously. Read our TorGuard review to figure out if this is the VPN for you or not.
FAQ About DC Universe & VPN
Now that we've gone through your options, we should maybe go a bit into depth about what VPNs are and what they can do. That being said, let's answer a few questions people usually have about VPNs.
What Are VPNs Capable of Doing?
VPN stands for Virtual Private Network and it's a took that allows you to connect to the Internet from all corners of the world while making it seem as if you're in a different location of your choosing. So, while you're chilling on a beach in Spain, you may want to make it seem as if you're in New York, and the VPN can do that for you.
VPNs manage to do this by changing your IP to match those in the desired location so that the services you want to access, like DC Universe, can't figure out where you really are and block you. VPNs work on platforms, including for Android, or iOS devices.
Why You Shouldn't Trust Free VPNs
If a deal seems to be too good to be true, it probably isn't. There are many so-called 'free VPNs' on the market, but we can never recommend them. That's because they hide many security and privacy issues, and they may keep traffic logs on you. Then, they may only offer a limited bandwidth for free, asking you to pay once that's up.
So, even though you may have to pay a subscription each month for a premium tool, they'll at least provide you with total privacy.
Why Bother Watching DC Universe Using a VPN?
DC Universe is a streaming service that has just launched and provides users with access to dozens of movies and TV series, as well as hundreds of comic books, and more.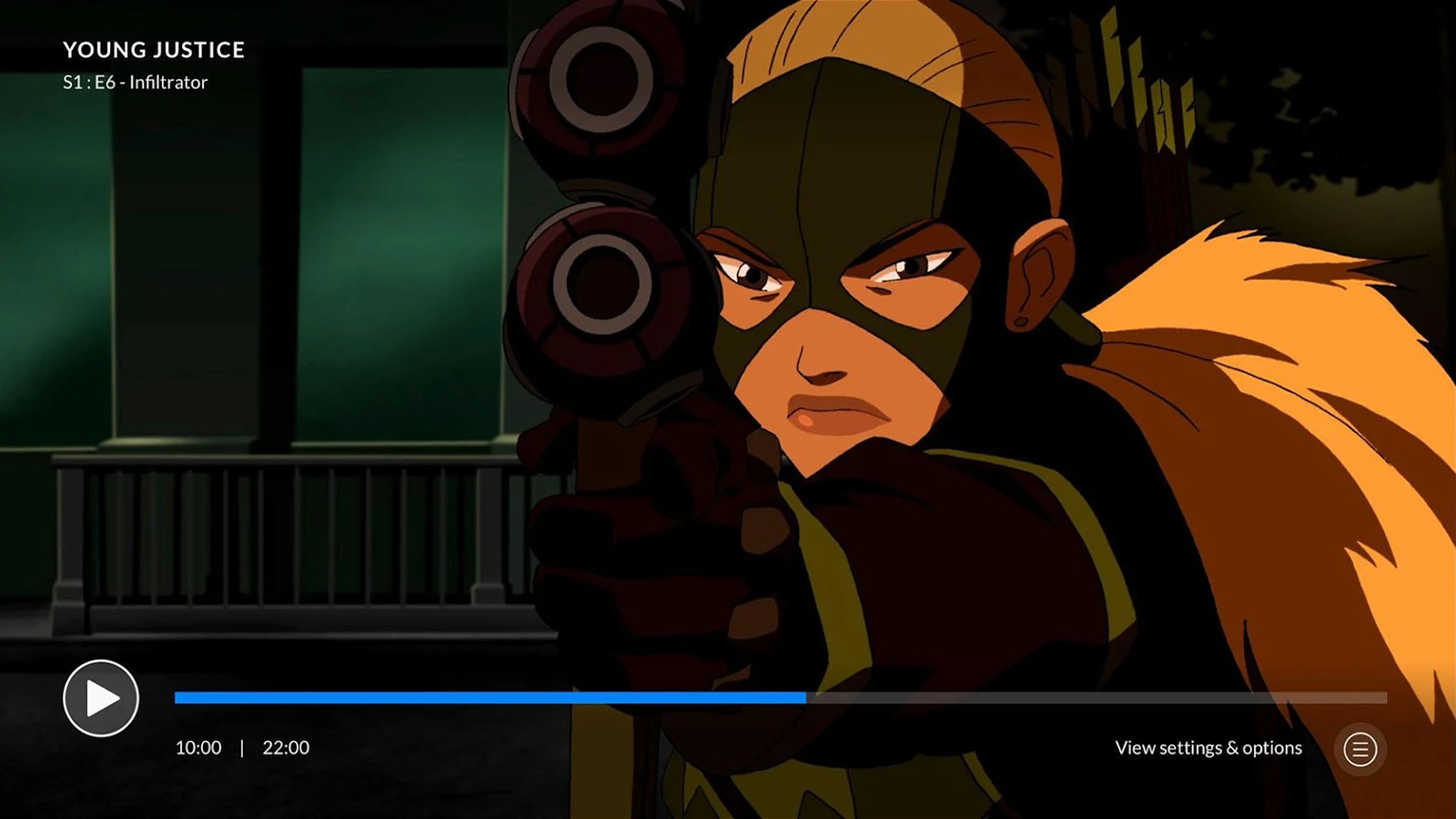 Access to the service costs $7.99 per month or $74.99 per year, depending on which type of billing you want. The cool thing about it is that you can use your credit card or your PayPal account, and unlike other services, this one won't care what country your PayPal account is made in. So, with a VPN set to a US server, you'll be able to create an account and watch whatever you want.
Where is DC Universe Available?
As you may have already figured out, DC Universe is only available within the United States, so if you live elsewhere, or like to travel, you're out of luck because you won't be able to watch anything. An easy-to-use VPN will be your solution here.
How to Watch DC Universe on Your Devices?
DC Universe has just launched, as we've mentioned before, and it's available on a few platforms only. More specifically, if you won't watch it over your web browser, you can get it on Android smartphones and tablets, iPhones, iPads, Roku, Android TV, or Apple TV. There's no support for gaming consoles or other smart TVs. So, here's how you can watch DC Universe on these devices with a VPN.
Download your chosen VPN for the devices you want to watch on and sign in to your account. We strongly recommend ExpressVPN.
Select a US-based server and connect to it.
Once the connection is established you can load the DC Universe website or launch the app.
Sign in and enjoy!
No matter where you live, a VPN can help you out in watching anything you want, even if under a geo-block, including DC Universe. We're quite certain you'll easily be able to watch DC Universe outside the US with the chosen VPN.
If you found our guide useful, please share the article on social media. Also, make sure to follow TechNadu on Facebook and Twitter.