Cricket may not be a sport as popular as soccer, football, baseball, or even basketball in the US, but it certainly has a fan-base that's always looking for ways to enjoy the games. There may not be too many, but there are a few options for users to watch Cricket in the United States as some channels have acquired broadcasting rights. What we're concerned about is helping you watch cricket online, so we're going to give you a helping hand.
Cricket is a game that has a long history, with the earliest found references going back to the 16th century in south-east England. With the spread of the British Empire, the game became popular in many corners of the world.
Where to Watch Cricket?
There are numerous cricket competitions across the world and they may or may not get a US channel to buy the broadcasting rights. For the most part, the broadcasting rights for cricket events in the United States are split between Willow, ESPN 3, and NBC Sports. Here's a table of the popular streaming services and where you can watch each of these channels. We're going to delve deeper into the topic immediately, so hold on.
Streaming Services
So, streaming services have been a "thing" for a few years now as people discover they'd rather watch TV online, rather than keep hold of those nasty cable contracts every one is complaining about. Plus, there's the added freedom that comes with such platforms, as you can enjoy whatever channel you want as long as you have an Internet connection and a compatible device. This means you can watch at home, at work, on the road, on vacation, and so on - total freedom. Let's see what platforms you can enjoy your channels on.
1. Sling TV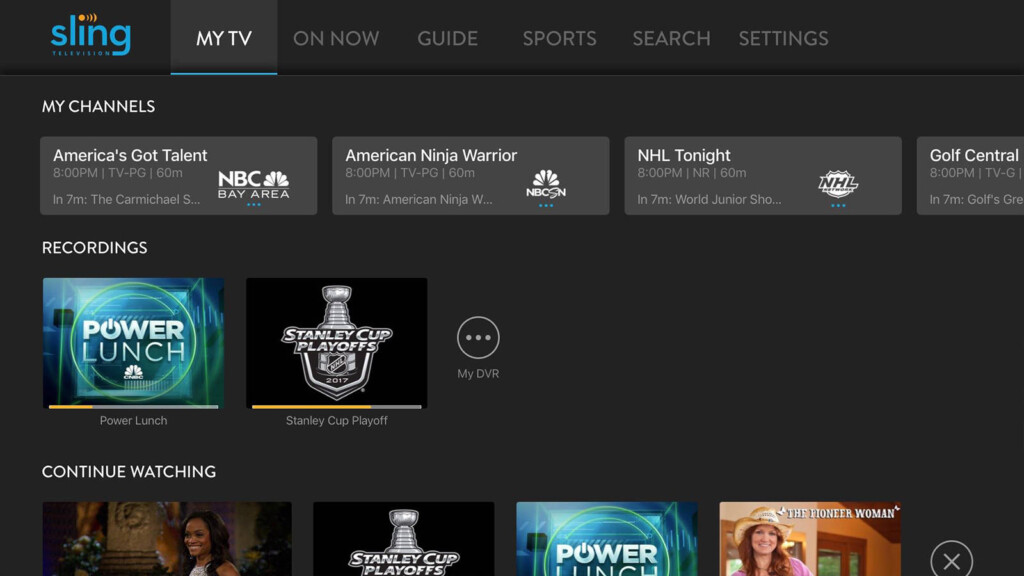 Perhaps the best idea for those who want to watch Cricket within the United States is to get Sling TV, but we'll discuss "why" in a minute. First, you should know that there are three bundles you can pick up here - Orange ($25/mo), Blue ($25/mo), and Orange + Blue ($40/mo). Then, you can choose any number of extra channel packs you want, including premium networks.
On Sling TV, you'll find NBC Sports in the Blue bundle, and ESPN 3 in the Orange bundle, as well as both of them in the Orange + Blue bundle which puts together the channels in both of them. If you want to get Willow TV, you have a few options. First up, if you went with any of the aforementioned bundles, Willow TV will be found in the "International" section, which you can check at the bottom of the screen when you're setting up your subscription. It's actually called the Willow Cricket Mini, and it will cost you $5 per month.
But, there's another way. You can also go to the International area of Sling from the start and get Willow Cricket as a base. You have three options here. You can pay $10 per month for both Willow TV and WillowXtra, pay $40 for a 6-month subscription, or pay $45 for the full year. Obviously, the price cuts are quite impressive and they'll save you loads of money.
If you want to have Sling TV record things for you, you should know that subscribers don't get any cloud DVR space by default, meaning that you'll have to shell out $5 per month if you want to record 50 hours of video. Things get rather odd when it comes to watching content on multiple devices because Sling offers a different number of simultaneous streams for each bundle it offers. The Orange plan comes with a single stream, Blue comes with three and Orange + Blue comes with four. Read our Sling TV review to find out more.
2. fuboTV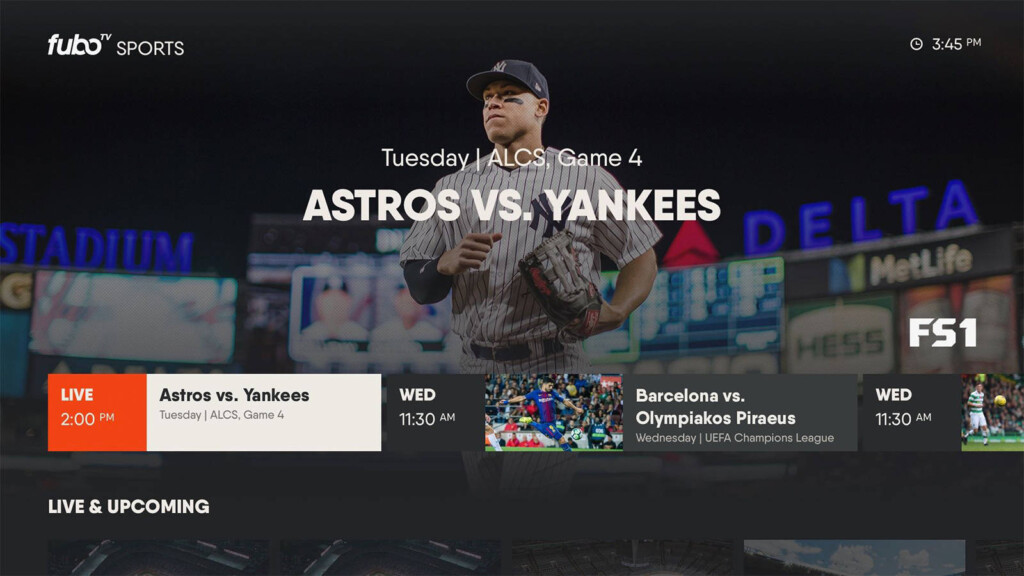 First up on our list is fuboTV, which is a platform that was created with sports fans in mind, given a large number of dedicated channels available. There are four bundles you can start off with - fubo ($44.99/mo, $39.99 for the first month), fubo Extra ($49.99/mo, $44.99 for the first month), fubo Latino ($17.99/mo), and fubo Portugues ($19.99/mo). You can then add more extra channel packs to diversify your collection, as well as premium networks.
On fuboTV, you'll find access to NBC Sports via the fubo and fubo Extra bundles, so you can pick whichever one of them you like best. Willow TV and ESPN 3 aren't present, so you'll have to make do.
In case there's a game you want to record, fuboTV can do that for you since all subscribers get to enjoy 30 hours of cloud DVR space. If you feel like you need more, you can upgrade to 500 hours of space for $9.99 per month. Subscribers get to enjoy watching content on two devices at once, although a third can be added for a few extra bucks. Make sure to read our fuboTV review for more information.
3. Hulu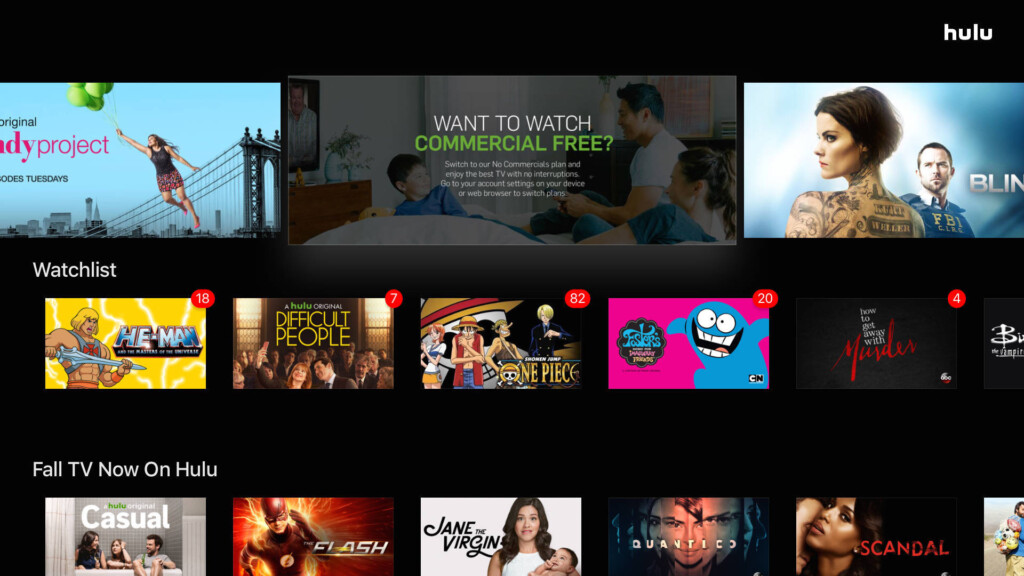 Next up, we have Hulu, which is a platform everyone has heard of thanks to the video-on-demand service it's been offering for years. The monthly subscription costs $39.99 and will grant people access to dozens of live TV channels and the full VOD library. Recently, they also added some extra channel packs you can pay for and premium networks.
Hulu's channel list doesn't include Willow TV or ESPN 3, but you can find NBC Sports, which will help you watch at least some of the cricket competitions.
On Hulu, subscribers can enjoy 50 hours of cloud DVR space, so you can record pretty much anything you want. If you feel like you need more space, you can pay $14.99 per month to upgrade to 200 hours. Hulu allows users to watch content on two different devices at the same time, but there's an option you can use to increase the number. The "Unlimited Screens" feature costs $14.99 per month and will completely lift the cap on the number of devices you can watch on while at Home, and raise the number to three devices while on the go. Read TechNadu's Hulu review for more info.
4. YouTube TV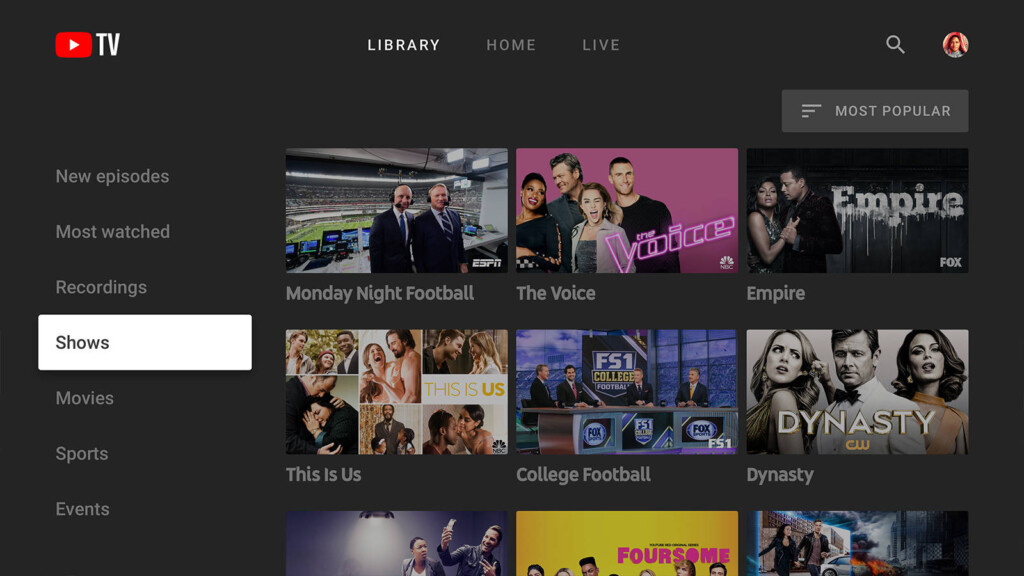 Following next, we have YouTube TV, the streaming platform coming straight from the Mountain View tech giant. Since they seem to know everything about Internet users, they went with the flow and assumed they know what channels everyone wants to watch and offer a single bundle with YouTube TV, for $40 per month. The only way to customize it all is to pay for premium networks.
YouTube TV is home to plenty of channels, including NBC Sports, so you'll be able to watch some cricket competition. Willow TV and ESPN 3 don't make the list.
Since this is Alphabet Inc.'s project, you shouldn't be surprised that those massive servers the company has are also helping out YouTube TV. The service offers unlimited cloud DVR and the recordings have a nine-month expiration date on them, so you get plenty of time to watch. The service also allows users to stream content to three different devices at once, which makes for a rather great experience since other platforms charge for that third device. Read our YouTube TV review to find out more.
5. DirecTV Now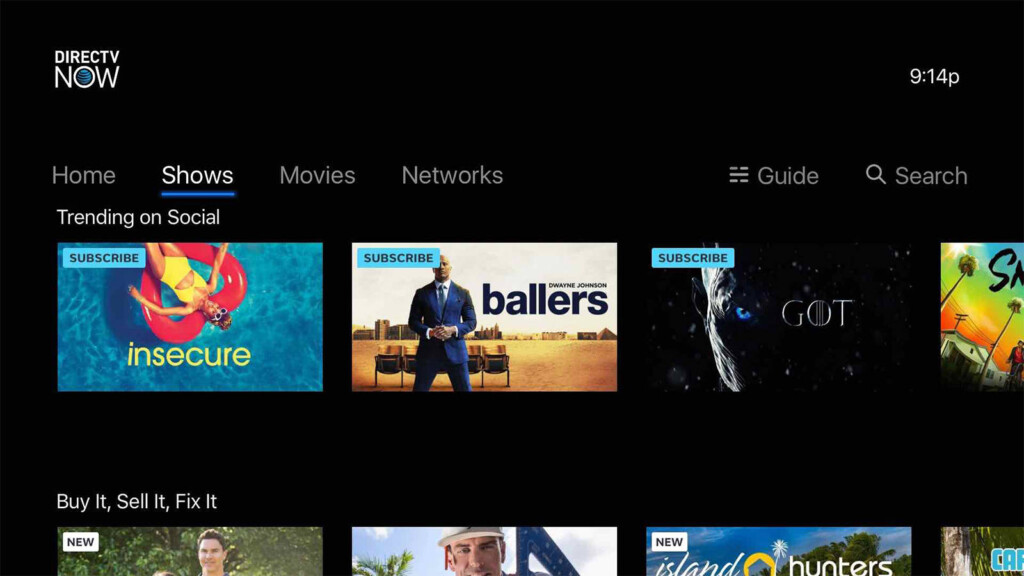 Next up, we have DirecTV Now, which is a great platform if you're looking for a service that will enable you to customize the plan to fit your needs. There are five bundles to pick from here - Live a Little ($40/mo), Just Right ($55/mo), Go Big ($65/mo), Gotta Have It ($75/mo), and Todo y Mas ($45/mo), and then
you can customize by adding extra channel packs, international bundles, or premium networks.
On DirecTV Now, you'll find that NBC Sports is present in four of the five bundles, namely Live a Little, Just Right, Go Big, and Gotta Have It. Willow TV and ESPN 3 don't make an appearance here either.
DirecTV Now users get to make use of only 20 hours of cloud DVR space, with no option to expand this limit. DirecTV Now also allows users to watch content on two devices at once, although a third one can be added for the price of $5 per month. Read our DirecTV Now review for more info.
6. PlayStation Vue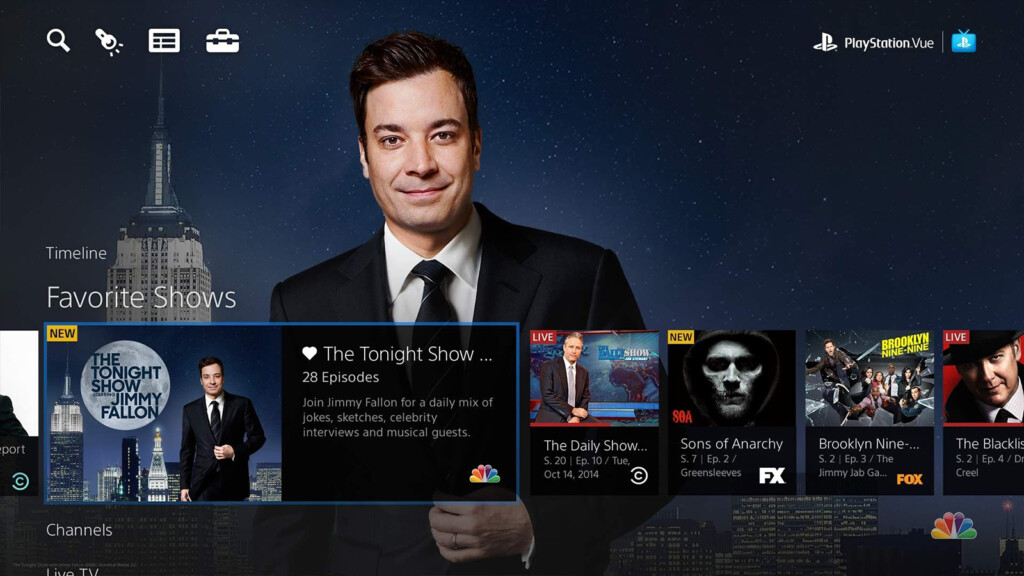 Finally, the last live TV platform we have is PlayStation Vue, which managed to get the highest score among all similar platforms when we reviewed it. There are quite a few perks that helped with that, but we'll discuss those in a bit. Now, you should know there are four bundles to get here - Access ($44.99/mo), Core ($49.99/mo), Elite ($59.99/mo), and Ultra ($79.99/mo), Then, you can add premium channels and packs that offer even more interest-based content.
The list of channels available on PlayStation Vue includes NBC Sports, which is present in all four bundles, so you can pick whichever one you like best or has the right price for your monthly budget. The other two channels are missing here too.
PlayStation Vue offers subscribers the opportunity to record up to 500 programs to the cloud, with the recordings expiring in a month. The service also enables users to watch content on five devices at once, so all your family members can have some fun while you're watching the cricket games. If you want to check how good you are at splitting your attention, you can also watch three programs at once, on the same device. TechNadu's PlayStation Vue review is waiting for you.
7. Willow TV
Another option cricket fans have is to subscribe directly to Willow TV. For $9.99 per month, Willow TV gives users access to live matches, highlights in HD, interactive scorecards, and HD replays.
The platform has mobile apps available for iOS and Android devices, as well as Apple TV, Roku, Samsung smart TVs, Amazon Fire TV, Xbox One, Android TV, Chromecast, and Google TV. Frankly, Sling TV's offer is better given how you can pay way less for the full year.
8. Hotstar USA
Hotstar is a popular video-on-demand Indian service that was launched back in 2015. Over time, they've expanded to other areas too, namely the United States and Canada. While the content on each of these versions may vary, access to cricket games is still available throughout the platform.
Access to Hotstar US costs $9.99 per month or $99.99 per year for the Sports & Entertainment version, which includes live sports. If you only want the entertainment bit, the price goes down to $3.99 per month or $39.99 per year, although since we're discussing cricket here, that's not the one to go for.
How to Watch Cricket Without Cable from Anywhere?
Now that we've discussed the platforms above, we can go into detail about how licensing deals are preventing people from enjoying services and content across the world. For instance, you won't be able to watch most of these if you're outside of the United States. Thankfully, a VPN can solve the issue.
What Are VPNs and How to Use Them?
VPN stands for Virtual Private Network and it's a tool that can make it seem as if you're connected to the Internet from a different location than the one you're actually in. The VPN uses encryption to hide your real IP address, routes your connection through its own servers before assigning you a different IP address to match the physical location of the chosen server. Since geoblocks are tied to IP addresses, this will help you bypass the issue entirely. We've tested quite a few VPNs over the years, and if you don't already have one we strongly recommend you get ExpressVPN, which is one of the best in the world.
The first step you need to take is to make sure that your VPN is in working order, which means that it's installed, doesn't give out any errors, and you are signed into your account. This also means you have to make sure you use premium tools because paying those extra bucks will protect you from privacy and security issues.
Then, you have to pick a US-based server and tap "connect". The process only takes a few seconds and the app will let you know when it's complete.
Load the streaming service of your choice or launch the app on your device. Enjoy!
Watching cricket online is certainly no easy feat but fans will do anything to get to have this joy, so we hope we've been helpful.
Let us know what you ended up choosing in the comments section below, and please share the article online if you can. Follow TechNadu on Facebook and Twitter for more tech news and guides.