A bit over two months after the release of the previous incremental update to Kodi, the latest group of fixes is here via Kodi 18.4 Leia. 
As could have been expected, Kodi 18.4 is focused on resolving technical issues and bringing various types of refinements - without any new features. 
The latest version of Kodi is already available on the application's website. 
It looks like Kodi's developers are following a schedule of releasing incremental updates to this application every two months. Back in late June, Kodi 18.3 was released, bringing a series of bugfixes focusing on the application's UI, PVR, and music functionality. And now, Kodi 18.4 is available for download for all the natively supported platforms. Once again, we're talking about an update that's focusing on resolving technical issues and eliminating bugs, without introducing new features.
Interestingly enough, Kodi's developers haven't yet published an official changelog for Kodi 18.4. Still, we can see what's changed if we take a look at the Kodi 18.4 milestone on GitHub. This is where you'll see a series of changes that affect various versions of Kodi (for different platforms). For example, there's a fix for a memory leak on Linux, as well as a fix for possible display-related problems on Android. There are also fixes for various problems that affect all of the available Kodi versions. We're talking about potential problems when viewing a slideshow (using Kodi's Estuary skin), missing text when sorting inside addons, problems with sorting videos within video addons, as well as numerous under-the-hood changes and optimizations.
The latest update to Kodi also brings a large group of changes brought by earlier incremental updates. Since Kodi 18.0 Leia came out, Kodi's developers were hard at work on polishing this home theater software. In Kodi 18.1, we saw a huge list of changes fixing various problems that the latest major Kodi version brought. Then, Kodi 18.2 brought more than 288 changes and bug fixes – and this is when we first heard the news of Kodi's developers building a major new update to this application (expected to be released sometime next year). And finally, Kodi 18.3 focused on improving the application's UI, PVR, and music functionality. With this said, we strongly recommend you update to Kodi 18.4, no matter if you're experiencing problems with your Kodi or not. This application has come a long way since its latest major version was released (Kodi 18.0) and is now highly optimized for various types of devices.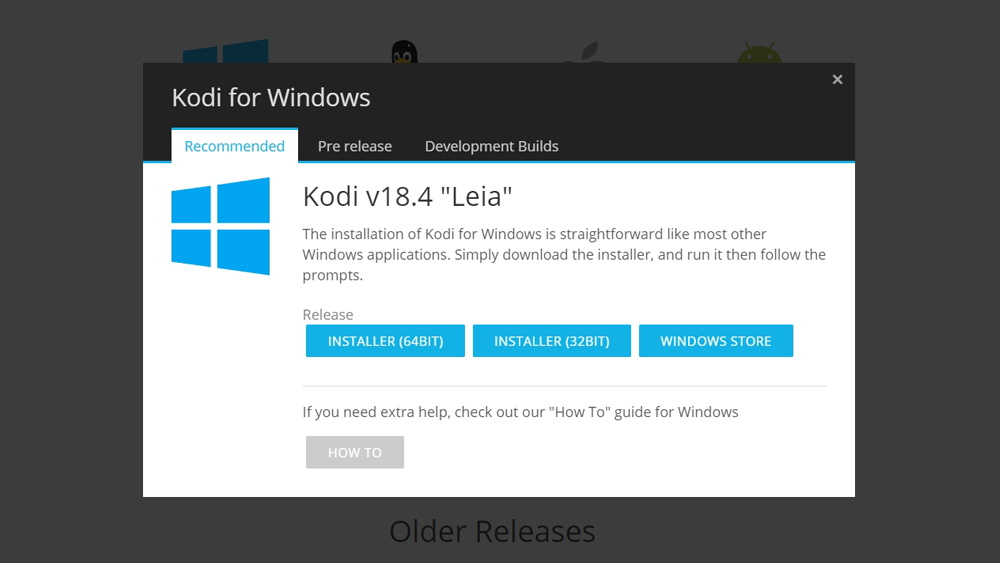 If you'd like to download Kodi 18.4, click on the provided link and you'll be taken to Kodi's official website. Select any of the platforms you'll see there, choose a version of the installation file (32bit or 64bit) and Kodi 18.4 will begin to download automatically. In case you'd like to update to the latest version of Kodi without losing your data, you need to install Kodi 18.4 over your existing Kodi installation. To learn more about this process, here's how to update Kodi.
Finally, we'd like to note that Kodi 18.5 is already in development as well. If this application's developers continue to follow their regular schedule, we expect to see the next version of Kodi to be released sometime in November. Of course, stay tuned to TechNadu and you'll be the first to know when the next incremental Kodi update arrives. Until then, make sure to update to Kodi 18.4 to enjoy all the benefits this application offers.
Do you plan on upgrading to Kodi 18.4? If you do, make sure to share your experience with us! Let us know your thoughts via the comments section below, and check us out on Facebook and Twitter as well. Thanks!