If you're using a macOS device, you definitely love to have impenetrable online security while accessing the web. Well, the NordVPN client app for macOS offers top-quality protection with a plethora of security customizations. Though it has a simple UI, you might face issues while installing the app for the first time. That's why we've curated this guide to help you perform a clean installation. So, stay glued to know how to download, install, and use NordVPN on macOS. 
1. First, visit the NordVPN website.
2. Next, click the Grab the Deal button and choose your preferred VPN subscription plan on the next page. 
3. Now, submit the required details to complete your purchase and wait for confirmation.
4. Once done, visit the NordVPN official website and hit the Log in button at the top-right corner. 
5. Enter your Username or email id on the next screen.
6. You have to enter your password on the following screen.
7. As you continue, you'll be able to access your online account dashboard. 
8. From your online account, click Download apps.
9. On the next screen, hit the Download app button to have the latest version of the NordVPN macOS app.
10. Your browser will ask for permission to Open App Store. 
11. As soon as you allow it, you can view the NordVPN app and click the GET button.
12. NordVPN will be installed on your system now; click the OPEN button.
13. Now, the NordVPN privacy agreement will pop up, choose either Agree to all and continue or the Agree to required option.
14. Once done, hit the Log in button on the next screen.
15. You'll be redirected to the Nord Account website; choose the account you want to continue to log in with. 
16. Now, your browser will prompt asking permission to Open NordVPN; allow that. 
17. As soon as you do that, you'll be logged in to the NordVPN app with your account. 
18. Click the Quick Connect button to connect to the nearest NordVPN server if you don't have a preference yet.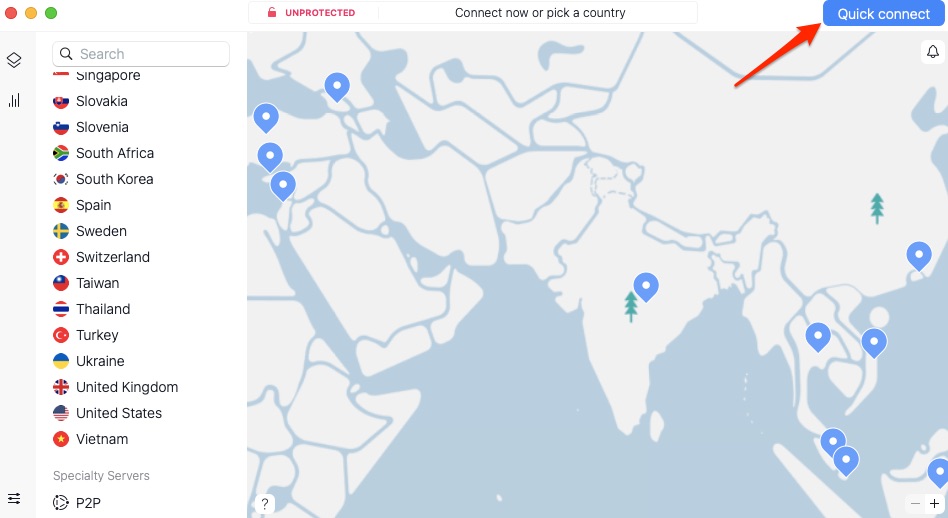 19. You'll receive a warning message next, click Got it.
20. Now, NordVPN will preview a notification asking for permission to add VPN Configurations; click Allow.
21. You'll be connected to the nearest server location next. 
22. If you already have a preference, you can double-click on that location to connect to a server there. 
23. Once your status turns PROTECTED, you'll be connected with the VPN. 
That's all! Now you know how to download, install, and use NordVPN on macOS. If you have further queries, drop us a comment through the below button. Thanks for reading!