NordVPN offers an easy-to-install Chrome extension, available on the Chrome Web Store. You'll need less than a minute to set up the VPN extension, which will help secure and encrypt everything you do in the browser itself.
However, keep in mind that NordVPN's Chrome extension is quite limited compared to its apps. You'll be able to unblock new content and preserve your privacy, but you won't be able to switch between protocols, access specialized servers, or use a kill switch.
That said, here's how to set up NordVPN on Windows, Mac, and Linux. Still, if you're happy with keeping this VPN limited to your browser, here's how to set up NordVPN on Chrome.
How to Set Up NordVPN Chrome Extension
To set up the NordVPN Chrome extension, you need to sign up for the VPN, visit the Chrome Web Store to download the extension, and then log in. Just follow these steps:
1. Sign up for NordVPN using your computer and Chrome.
2. Use Chrome to visit NordVPN's listing on the Chrome Web Store. Click the 'Add to Chrome' button to get started with installing the extension.

3. You'll see a prompt to confirm your decision. Go with 'Add Extension.'
4. There'll be a message that NordVPN has been added to Chrome. To activate the extension, click on its icon in the top-right corner.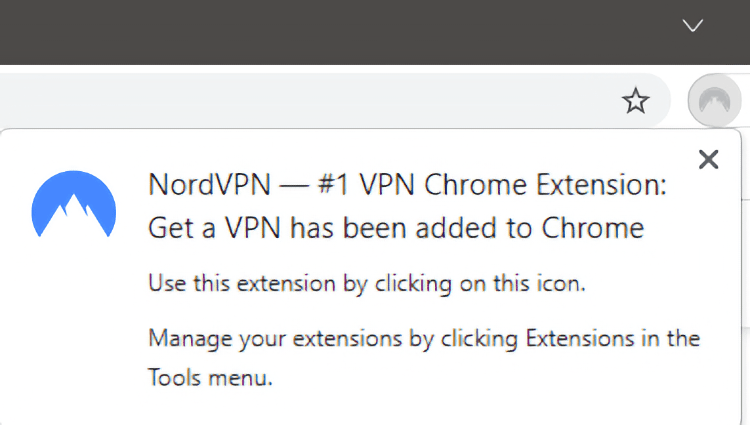 5. Click 'Log In,' provide your credentials, and activate the extension.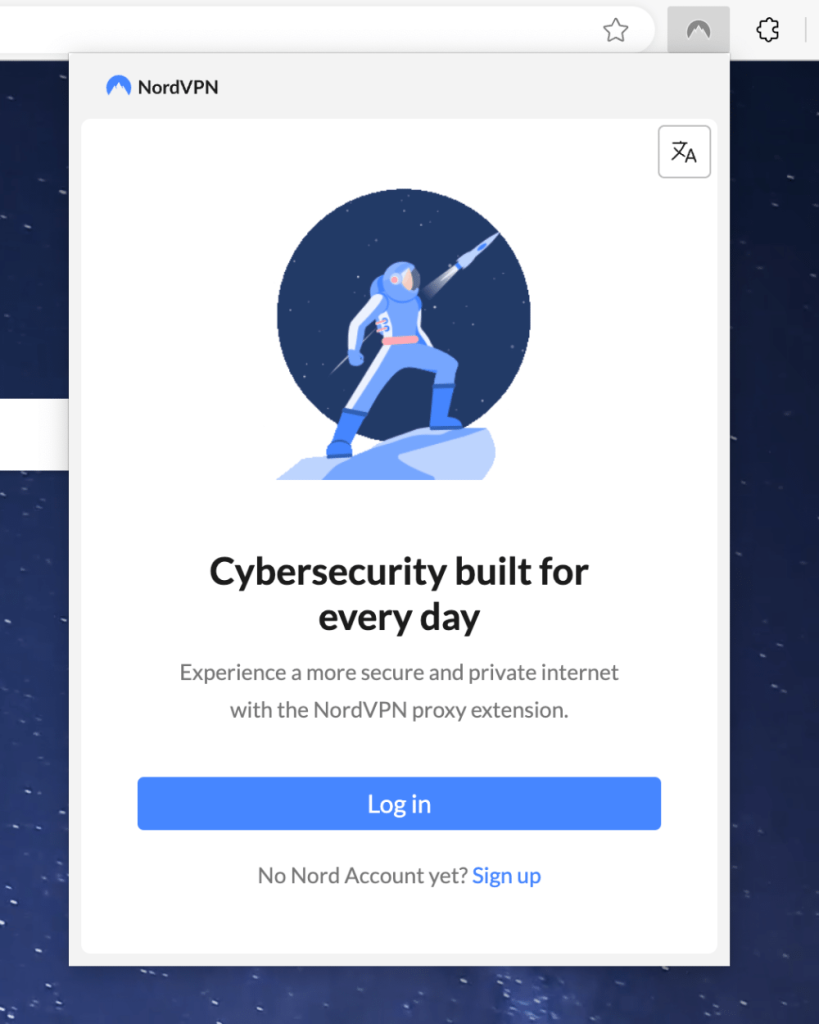 6. Click 'Quick Connect' to allow NordVPN to find the best VPN server, which should also be the nearest VPN server (giving you the fastest speed possible).
7. To pick a server manually, use the drop-down arrow to reveal the full list of countries. You can now click on any country name, and NordVPN will connect you automatically.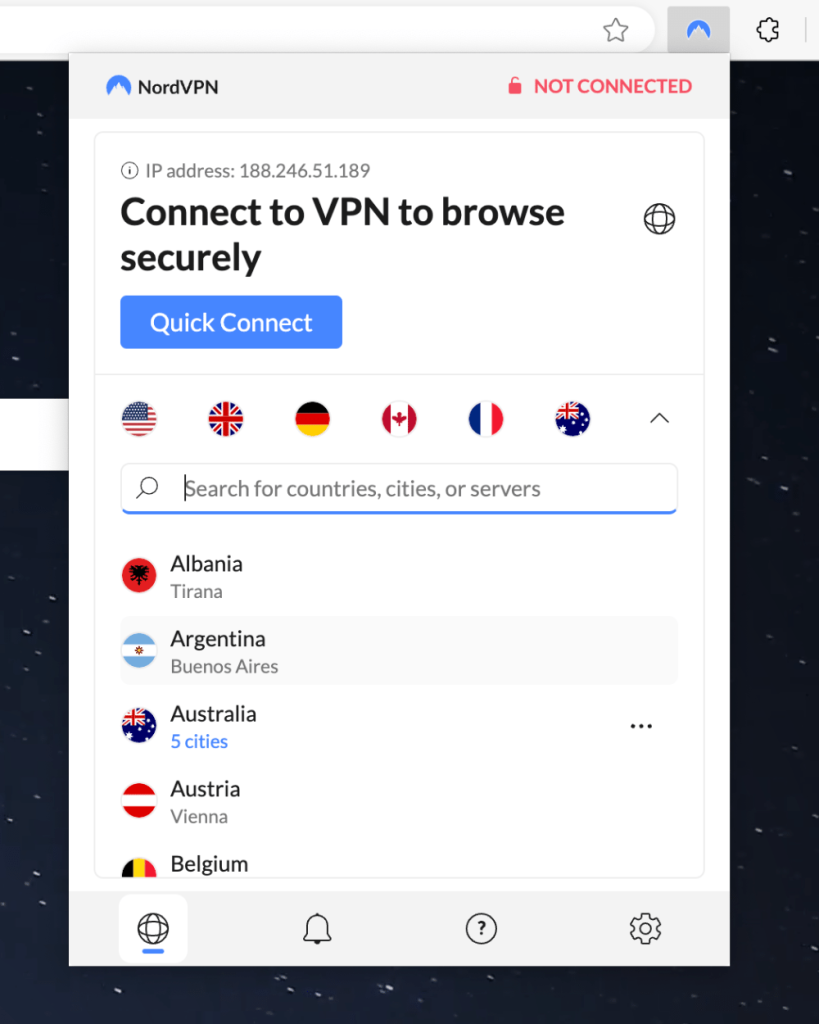 8. Don't forget to visit NordVPN's settings in Chrome using the cogwheel icon in the bottom right. This is where you can stop WebRTC leads, enable 'Threat Protection Lite,' and more.
Final Thoughts
As noted above, NordVPN on Chrome protects everything you do within the Web browser. As such, it's a great tool to unblock websites and protect your privacy. However, keep in mind that NordVPN lets you do even more - if you install its app.
That said, our central guide on how to set up NordVPN will reveal more information. We made sure to cover dozens of devices and platforms, so go ahead and learn more about how to best utilize this powerful VPN.
That would be all on how to download and use NordVPN on Chrome. If you have further queries, drop us a comment through the button below. Thanks for reading!