There are 2 ways to set up ExpressVPN on a Chromebook - by using the VPN's Android app or using the VPN's Linux app. The only requirement is to have a Chromebook made in 2019 or later, as those models come with built-in support for Android and Linux apps.
There are also some pre-2019 Chromebook models that might be compatible. So, before you proceed, check out the list of the ChromeOS systems supporting Linux apps as well as the ChromeOS systems supporting Android apps.
There's one more thing to keep in mind. We recommend you set up ExpressVPN on ChromeOS using its Android app, which is the easiest way to interact with the VPN. The Linux app doesn't have a GUI, which means it's a command-line application.
How to Download and Install ExpressVPN on Chromebook
As explained above, there are 2 ways to get ExpressVPN to work on your Chromebook. These are the options available right now:
Method #1: Install ExpressVPN's Chromebook (Android) App
Before you get started, make sure your Chromebook has access to the Play Store. Then, just follow these steps to set up ExpressVPN on ChromeOS using its Android app:
1. Sign up for ExpressVPN using your Chromebook and any Web browser.
2. Then, open the Play Store. If you can't find the Play Store, click the "App Launcher" icon at the bottom-left corner and launch the Play Store.

3. Use Play Store's search bar to look up "ExpressVPN." Make sure to pick the app called 'ExpressVPN - #1 Trusted VPN' and open its overview.

4. Click "Install," and the app will download and install automatically. Then, click "Open."
5. Launch the ExpressVPN app and then click "Sign In." Provide your credentials and go through ExpressVPN's one-time setup procedure.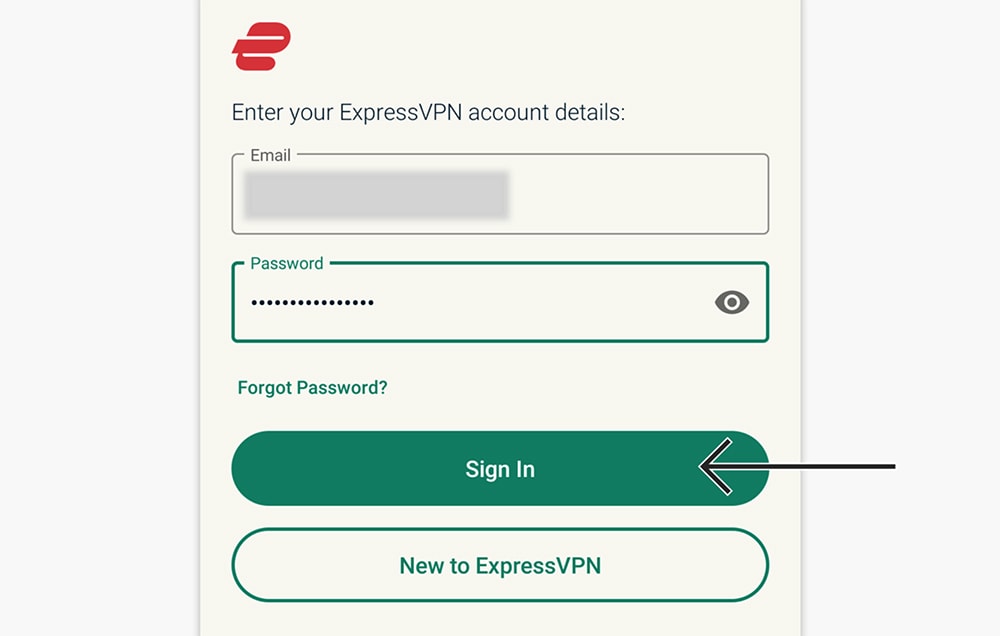 6. Chrome OS will ask you to allow the installation of a VPN profile. Go ahead with "OK."
7. At this moment, you should see ExpressVPN's home screen. Press the ON/OFF button, and ExpressVPN will connect you to the nearest server.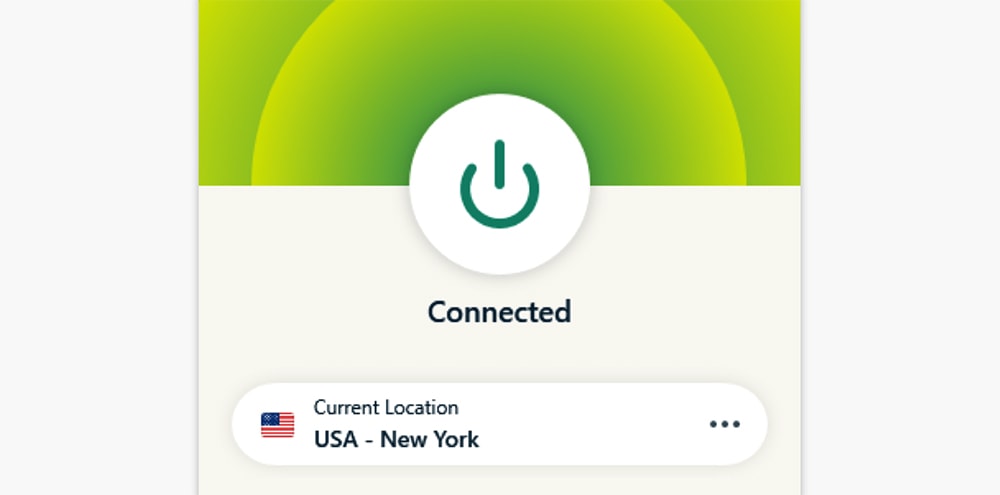 8. Press the ON/OFF button again to disconnect and end your VPN session.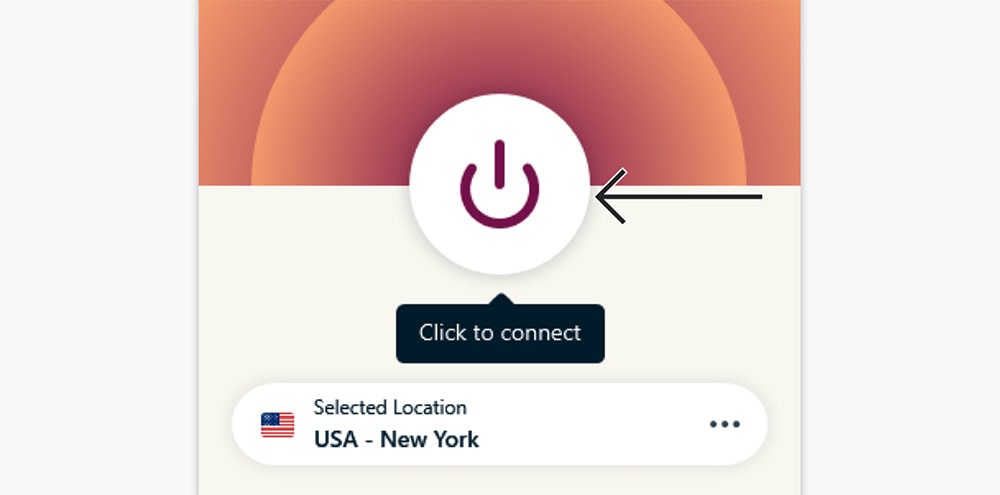 9. To pick a server manually, click on the button just below the ON/OFF switch. Select any server using the top-placed tabs to preview the selection. If you don't get connected automatically, use the ON/OFF button again. That's it!
If you'd like to take a deeper dive into everything ExpressVPN offers, use the hamburger button (three horizontal lines) in the top-left corner. That's where you can change a VPN protocol and fine-tune ExpressVPN to your liking. 
Method #2: Install ExpressVPN's Linux App
Chromebooks made in 2019 and later have support for Linux applications. Even though this is another reliable method to use ExpressVPN on a Chromebook, know that you'll be dealing with a command-line application. Here's how to get started:
1. Sign up for ExpressVPN using your Chromebook and any Web browser.
2. Then, select "My Account" on the ExpressVPN website. You'll find it in the main menu at the top. Use your credentials to access your ExpressVPN account dashboard.

3. Go to Set Up Other Devices > Linux. Then, pick your version of Linux on the right (Ubuntu 32- or 64-bit, based on your Chromebook model). Download the installation file.

4. Launch Linux's Terminal and go to the folder with the installation file. By default, you'll need to use the "cd ~/Downloads/" command.
5. Install ExpressVPN using the "sudo dpkg -i [INSTALLER NAME]" command. Make sure to use the file's name and extension very carefully to avoid any errors.

6. Activate the VPN using the "expressvpn activate" command. Paste your ExpressVPN activation code, and decide whether you want to share anonymous data with the VPN.
7. This is when you can start using ExpressVPN. Go with the "expressvpn connect" command to connect to the nearest server available (or your last used server).

8. To connect to a specific server, use the "expressvpn list all" command. Then, pick a server based on that list and make sure to enter its full name correctly.
9. To disconnect, use the "expressvpn disconnect" command. That's it!

Final Thoughts
As you know now, before you can set up ExpressVPN on a Chromebook, you need to decide whether to use the VPN's Android or Linux application. That said, going with the Android app should be prioritized, as that's the easiest method available.
We'll also add that ExpressVPN works on countless other devices and platforms. To learn how to set up ExpressVPN on all your Web-connected gadgets, use the provided link.
FAQ
Does ExpressVPN Work on a Chromebook?
Yes, ExpressVPN works on all Chromebook models made in 2019 and later. That's because you need a VPN that runs either Android or Linux apps.
Can I Run ExpressVPN in Chrome?
Yes, you can run ExpressVPN in Chrome - but not on Chromebooks (you can do that on Windows, macOS, and Linux only) because ExpressVPN's Chrome extension requires you to install its desktop software, which isn't available on ChromeOS.
Is ExpressVPN Free on a Chromebook?
Yes, you can download ExpressVPN's Android or Linux apps for Chromebooks free of charge. However, you need an active subscription to connect to ExpressVPN's servers.
That brings us to the end of our guide on setting up ExpressVPN on a Chromebook. If you have any questions for us, don't hesitate to post a comment below. And lastly, thank you for reading!