Summers are prime time for football competitions, so if you're wondering how you're going to watch the 2019 CONCACAF Gold Cup online, we've got you covered. This will be the 15th edition of the biennial international men's football championship of the teams in North and Central America and the Caribbean region.
For the first time ever, there will be 16 teams participating in the competition, instead of the regular 12 we've seen in the past. As the event draws near, know that the teams participating in the event represent the following countries - Bermuda, Canada, Costa Rica, Cuba, Curaçao, El Salvador, Guyana, Haiti, Honduras, Jamaica, Martinique, Mexico, Nicaragua, Panama, Trinidad and Tobago, and the United States. You can check the full schedule for the event on the Gold Cup's official website.
The CONCACAF Gold Cup is held every two years and it recently suffered a change. Starting from 2015, the winners of two successive Gold Cups - the 2013 and 2015 editions, face each other in CONCACAF Cup, which is a playoff to determine who's the next entrant in the Confederations Cup.
So, the winner of the 2019 CONCACAF Gold Cup will face the United States, who won the 2017 event. If the United States win again, they will automatically qualify for the Confederations Cup.
This year's schedule indicates the event will take place between June 15 and July 7, 2019, in some 14 cities, including Los Angeles, Nashville, and Houston. Across the world, numerous networks are always battling for broadcasting rights. Across South America, there are plenty of channels that picked up the tab and some we're sure will even broadcast the events on their live feeds. In the United States, the channels that won broadcasting rights are Fox Sports and Univision.
How to Watch CONCACAF Gold Cup Online?
All these platforms that we can watch soccer on these days are absolutely great, but they are all geoblocked, which means that you can't access them unless you are within the United States. As you may know, these sites know your location by looking at your IP address and if you'll change that one, you'll change your location too. So, what it boils down to is that you need to subscribe to a VPN service which will solve this issue for you in five seconds flat. Let's see what you need to do.
First, you have to find the right VPN for your needs. We've reviewed dozens of VPNs over the years, but we can confidently recommend you go with ExpressVPN. Start by visiting ExpressVPN's website and subscribing to the service.
Then, you can download the app and install it on your device. Launch the app and log into your account.
Pick a US-based server and connect to it - don't worry, there are dozens of those available.
When the connection is established, load the live TV platform you chose to watch the CONCACAF Gold Cup on, such as fuboTV.
How to Watch CONCACAF Gold Cup Without Cable?
If you plan to watch the CONCACAF Gold Cup online, then you're going to need to get a subscription to one of the streaming services that feature the channels you're after. So, without further ado, let's see which those are.
1. fuboTV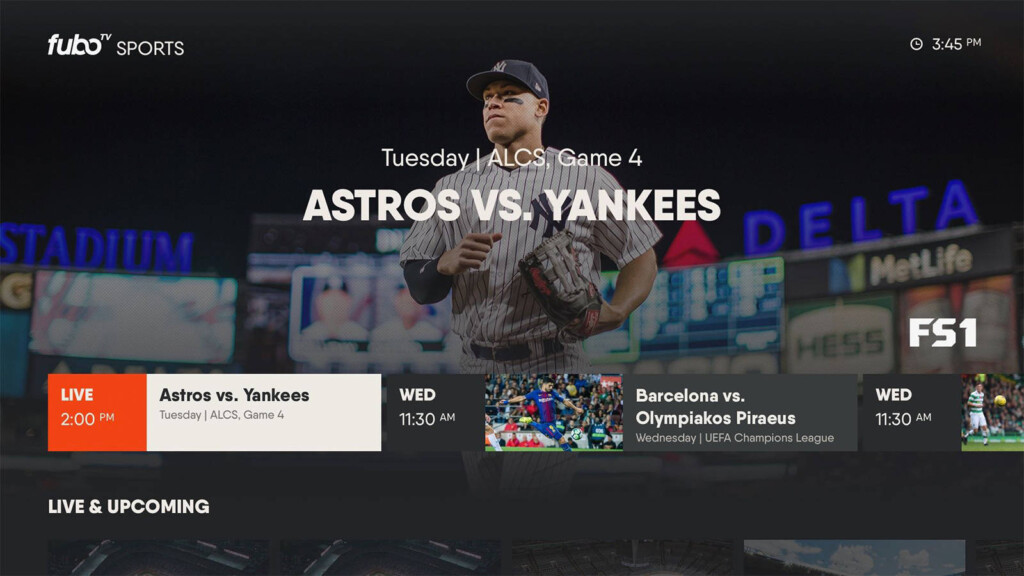 Topping our list we have fuboTV, which is one of the best platforms for those who love sports. There's only one bundle to check out here, but it does feature Fox Sports so you can enjoy your favorite games online, whether we're discussing the CONCACAF Gold Cup or not. fuboTV also features Univision in the same bundle. If you want, you can add loads of channel packs and premium networks.
If you want to record any of the games you can do that too thanks to the integrated DVR feature which gives fuboTV subscribers 30 hours of storage space, which can be upgraded to 500 hours for $9.99 per month. Furthermore, if you want others in your household to be able to watch something else while you're rooting for your team, fuboTV offers two simultaneous streams, and adding another screen costs $5.99 per month. Read our fuboTV review for more info on what the platform is all about.
2. Sling TV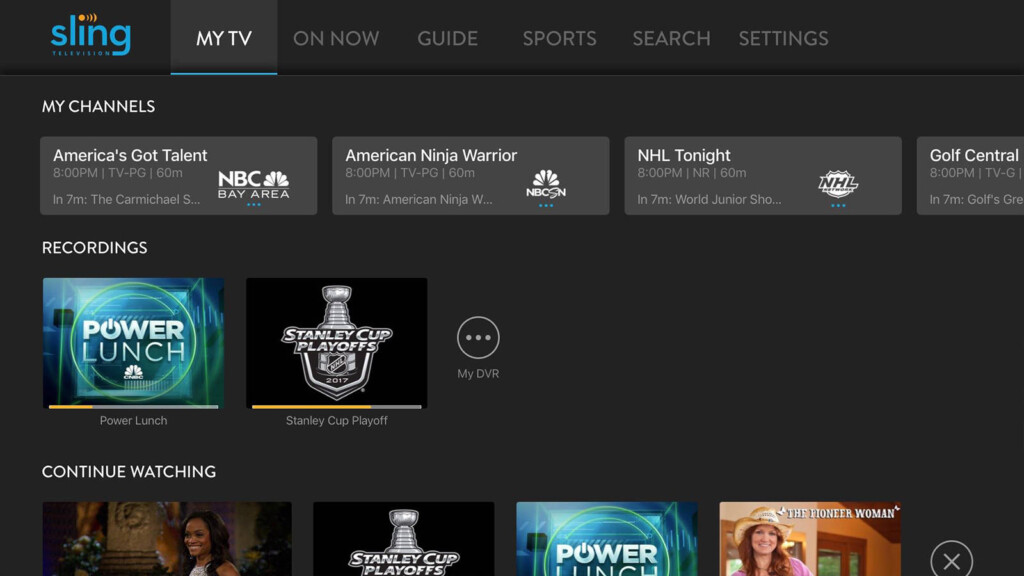 Another awesome platform that lets you customize your subscription to a T is Sling TV, which offers three bundles you can get - Orange ($25/mo), Blue ($25/mo), and Orange + Blue ($40/mo) as well as a lot of channel packs that are based on people's interests, like news, kids' networks, entertainment, sports, and so on. In the Blue and Orange + Blue bundles you can find FOX Sports, FS1, and FS2, so you get them all in one place. There's no trace of the Univision channels on Sling, but given the presence of the other channels, you should be all set to watch the CONCACAF Gold Cup matches.
With Sling TV, if you're not home, you can always pay $5 per month to get access to 50 hours of cloud DVR space. With Blue, you also get to stream on up to three devices, while Orange + Blue subscribers get four devices, in case the rest of your family members want to watch something else while you enjoy the game. Check out our Sling TV review for more info on this service.
3. Hulu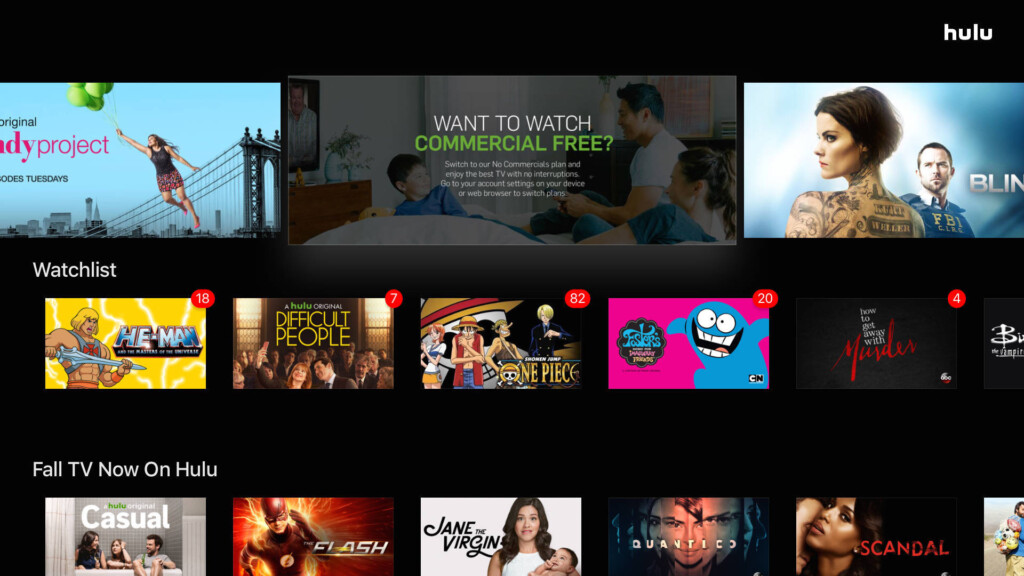 Another option for you is Hulu's live TV service. Coming as the third option to the regular plans Hulu offers for the video-on-demand content, Hulu with Live TV costs $44.99 per month and consists of only one bundle of channels. In short, if you don't like these channels, tough luck. There are some changes you can make, but with premium channels exclusively. Thankfully, the bundle of channels offered by Hulu does feature Fox Sports RSNs, so you should be more than capable of watching the Gold Cup this June.
Hulu also offers 50 hours of cloud DVR storage space to all subscribers, but everyone can add another 200 hours by paying $14.99 per month. Also, since there are only two simultaneous streams permitted for Hulu with Live TV subscribers, you can add an unlimited number of devices with $14.99 per month. Read TechNadu's Hulu review to get the full story on this platform.
4. YouTube TV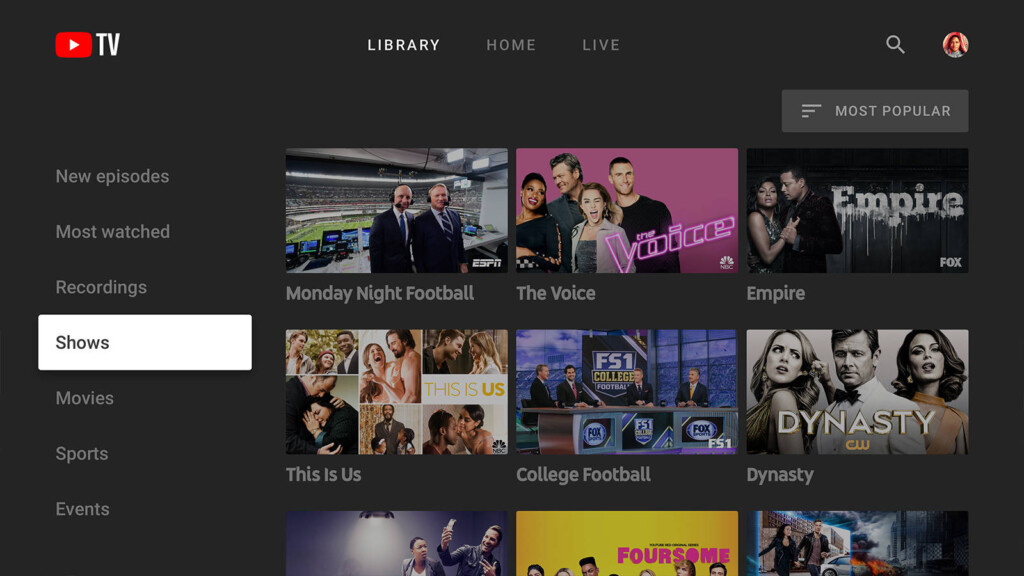 The next platform is YouTube TV, a name that needs no introduction. Even though it could offer a lot more, YouTube TV went for a simplified model by coming up with a single bundle of channels. This may very well defy the purpose of cutting the cord many people had, namely to be able to better choose what they see and what they pay for. Nonetheless, there are dozens of channels on YouTube TV, and the service costs $49.99 per month. The list of channels includes Fox Sports, FS1, and FS2, which means you're more than able to watch the CONCACAF Gold Cup.
In case you're going to miss any of the games for any reason, YouTube TV offers unlimited cloud DVR storage space, and the recordings are kept for up to three months. Also, you shouldn't worry about holding the platform occupied and not letting your family watch anything else, because YouTube TV allows up to three simultaneous streams. We have a detailed YouTube TV review ready for you.
5. PlayStation Vue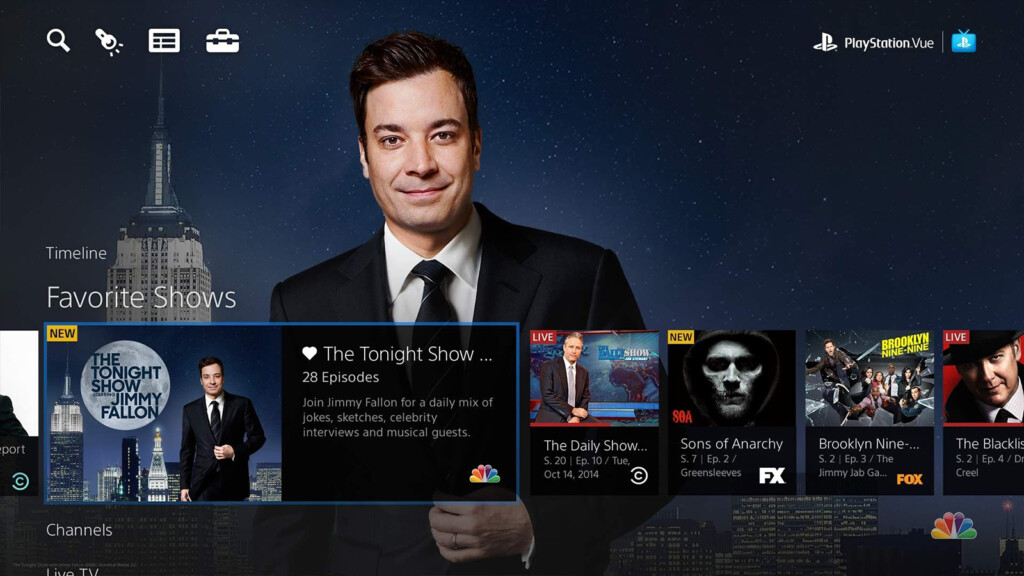 Another good option is the PlayStation Vue. If you enjoy having a lot of options and great service, then this is a good pick for you. PlayStation Vue offers four bundles to pick from - Access ($44.99/mo), Core ($49.99/mo), Elite ($59.99/mo), and Ultra ($79.99/mo), as well as some extra channel packs and premium channels. The Fox Sports satellite channels FS1 and FS2 are present in all four bundles, but if you want the Fox Sports RSNs, you're going to need to get the Sports pack, which costs $10 per month.
PlayStation Vue gives users enough cloud DVR space to record up to 500 programs which can be kept for up to 28 days. Also, users can stream content on up to five devices at once, which is the most we've seen so far, specially included in the subscription price. Make sure to give our PlayStation Vue review a read to make sure you know all the details about the platform.
6. DirecTV Now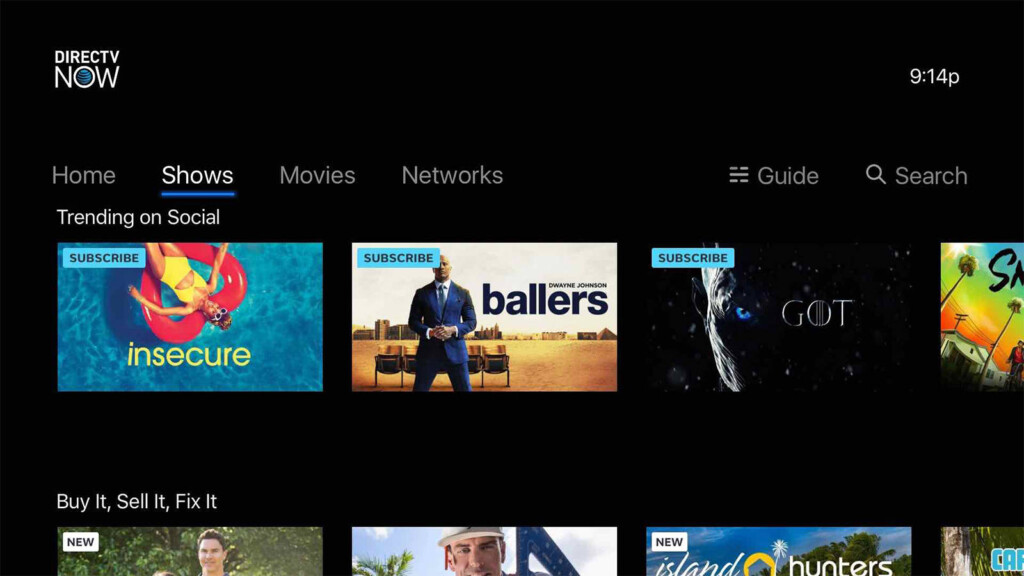 We also have DirecTV Now on our list, which is a platform that features seven bundles nowadays. Two of these seven bundles were added this spring, namely Plus and Max, but the other seven have been around for a long time but they were renamed and given a price that's double than what it used to be. You can customize the service by adding loads of international channel packs and premium networks. You'll find the Fox Sports RSNs are available in all bundles, but if you want Univision too, you're going to need to check for it in the older packs - Entertainment, Choice, Xtra, Ultimate, and Optimo Mas.
While offering a great selection of channels, DirecTV now only offers 20 hours of DVR space and there's no way to extend that limit. Plus, you can only watch content on two devices at once, with the option of adding another for $5 per month. Read our DirecTV Now review to get a better idea about what the platform is about.
7. CONCACAF GO
There is also an additional way you can watch the Concacaf games, namely via the championship's own platform. Called ConcacafGO, the new platform will enable fans to live stream the Gold Cup games starting in the middle of June. It's not free, mind you, but there are multiple subscription options. $1.99 will get you access to a single match, which is great if you only want to watch specific games. $2.99 will get you a Day Pass, which grants you access to the platform for a full 24 hours, both to live matches and video on demand. Lastly, you can go for the $45 League Pass which lasts the entire length of the tournament.
The platform can be accessed via browser on ConcacafGO, as well as via a dedicated iOS app that you can download from the store. The platform is geoblocked in some countries, but you can easily fix that with the help of a VPN, which we've already described above. Another interesting detail is that the content is available in Spanish in Carribean countries and English in other areas. If you think this option is worth it, go ahead and check it out.
The CONCACAF Gold Cup is an important competition so it's understandable why it draws so much attention. Ahead of this new edition, we hope we've been of help in getting you to watch the games anywhere you may be. We'd love to hear what platform you chose in the comments section below, and if you could share the article online so others can find it too. Come chat with us over on TechNadu's Facebook and Twitter pages.