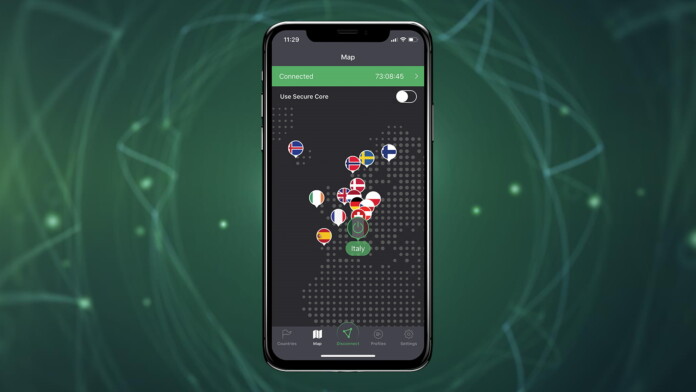 After being available on Windows, MacOS, Linux, and Android – ProtonVPN now offers a native iOS app for iPhones and iPads.
The iOS app follows a uniform design and brings the full set of features already found on the other platforms.
Buying a subscription to ProtonVPN via its iOS app will cost you 30% more than buying it via the provider's official website.
Seasoned VPN users need no introduction to ProtonVPN. Headquartered in Geneva, Switzerland, this VPN provider has already managed to build a reputation of being a highly transparent and user-centric service. As it has been gradually expanding in terms of its user base and covered platforms, it has now closed the full circle of being available on all major and popular platforms. ProtonVPN for iOS is already available on the iOS App Store, and you can download the application right now.
It can be said that today's VPN market has become overcrowded. Even though there's a handful of reputable VPN providers, you'll mostly encounter sketchy offers. That's why a company that's doing its best to promote transparency is always a welcome sight. ProtonVPN came to be in 2016 after the creators of ProtonMail realized that the worldwide market needs a reliable VPN solution. Founded by former CERN scientists, this VPN is designed with the primary goal of utilizing any possible means of making sure its users are safe online. The crown achievement of this endeavor was a recent partnership with Firefox, which came after Mozilla's close inspection of ProtonVPN's capabilities.
It is also worth noting that ProtonVPN can be used free of charge, which is another major achievement for this provider. In general, free VPNs are sketchy and they end up costing you a lot in the long-term. That's not the case with this provider, thanks to its dedication to transparency. This is precisely why we've listed this option as one of the best free VPNs on the market.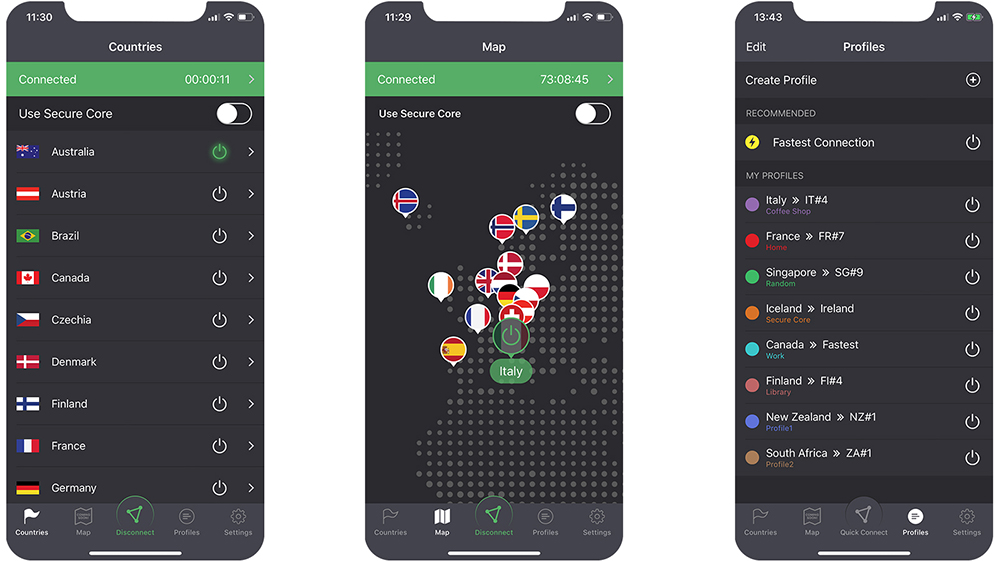 With ProtonVPN being available for iOS users, the company has finally managed to bring a complete offer. You can protect your Web browsing on iPhones and iPads with a single tap and using the latest security protocols and standards. If you're an existing ProtonVPN user, you'll be happy to know that the iOS app follows the same uniform design in terms of its UI and features. You'll get to access all of ProtonVPN's servers, easily switch between different ones, utilize Secure Core servers, and more.
Finally, you should know that ProtonVPN for iOS comes as a free app. You can use this service free of charge, with some limitations. To fully unlock its capabilities, you'll need an active subscription. However, buying the subscription via the iOS app will cost you more due to Apple's 30% fees. If you want to save some money, we recommend signing up for ProtonVPN via its official website.
In case you want to learn more about this VPN provider, and we strongly recommend you to check it out, make sure to read our in-depth ProtonVPN review.
Let us know your thoughts about ProtonVPN in the comments section below? Do you plan on using the iOS app, and what are your thoughts if you're an existing subscriber? And finally, don't forget to follow us on Facebook and Twitter. Thanks!