From Mark Boal, Academy Award-winning writer of The Hurt Locker and Zero Dark Thirty, comes Echo 3, a new series about a brilliant scientist kidnapped in Colombia and her brother and husband who will stop at nothing to bring her home. Echo 3 is also based on the award-winning series "When Heroes Fly," created by Omri Givon and inspired by the eponymous novel by Amir Gutfreund.
This new series is an action-packed thriller set in South America that follows Amber Chesborough, a brilliant young scientist who is the emotional heart of a small American family. When Amber goes missing along the Colombia-Venezuela border, her brother Bambi and her husband Prince – two men with deep military experience and complicated pasts – struggle to find her in a layered personal drama set against the explosive backdrop of a secret war. Violetta is a prominent political columnist who gets involved.
This being said, let's see when, where, and how to see Echo 3 online from anywhere you may be, even while traveling abroad or while on the go.
When and Where to Watch Echo 3
You can stream Apple's new series on Wednesday, November 23, 2022, on Apple TV Plus (available in several countries around the world, including the US, the UK, Canada, and Australia). What's more, you can even do it for free, as you can watch Echo 3 online for free on Apple TV Plus with a 7-day free trial.
New content usually lands on the Apple TV Plus streaming platform right after 3 am ET (midnight PT). Season 1 is set to have 10 episodes. The first three will be released on the series premiere day, and we will get one new episode a week every other Wednesday.
How to Watch Echo 3 Online for FREE on Apple TV Plus
This series is an Apple TV Plus original title, and you will be able to stream Echo 3 on Apple TV Plus. You can subscribe to the service where the platform has launched, including the US, the UK, Canada, Australia, New Zealand, Europe, and India.
The app and website are available in over 100 countries and regions and run on over 1 billion screens right now. The Apple TV Plus streaming platform offers several Apple Original movies and also drama, comedy, documentary series, and more, including the Oscar-winning CODA, They Call Me Magic, Roar, Slow Horses, Pachinko, Tehran, Swan Song, Dickinson, and many others.
The monthly subscription fee for Apple's streaming service is US 4.99 / £4.99 / CA 5.99 / AU 7.99. The best thing is new customers can watch Echo 3 for free by taking advantage of the 7-day free trial on Apple TV Plus.
Watch now on the Apple TV app with an Apple TV+ subscription. Watch offline. Ad-free and on demand. New Originals every month. Up to six family members.
You can also watch Echo 3 for free via other Apple TV Plus deals. For example, customers who purchase and activate a new iPhone, iPad, Apple TV, Mac, or iPod touch can take advantage of a limited-time offer that offers a very generous 3-month free trial for Apple TV Plus. You can also get a hefty 30-day Apple TV Plus free trial with Apple One.
Plus, it works with devices such as iPhone, iPad, Apple TV, Mac, smart TVs (Samsung, LG, Sony, VIZIO, TCL, and others), Roku and Amazon Fire TV devices, Chromecast with Google TV, PlayStation, and Xbox gaming consoles, and others.
Apple TV Plus is a geo-restricted service, just like all the other streaming services. If you cannot access this title while traveling, you may need to use a capable VPN to unblock Apple TV Plus. You just need to run the VPN app in the background via a server from a location where the geo-blocks are off before loading the streaming service.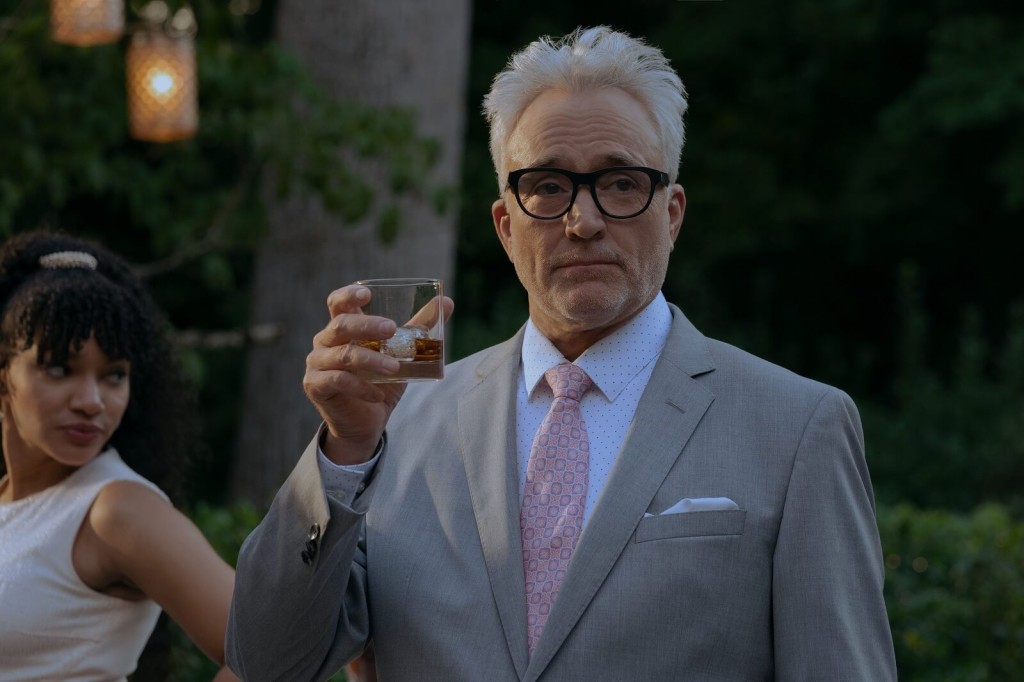 Echo 3 Cast
Michiel Huisman as Prince
Luke Evans as Bambi
Jessica Ann Collins as Amber
James Udom as Mitch
Elizabeth Anweis as Natalie Foster
Maria del Rosario as Graciella
Sofia Buenaventura as Fami
Martina Gusman as Violetta Cadiz
Carlos Bardem as Colonel Pereira
Javier Rosado as Julian
Edgar Durán Jr. as Cortazar
Alejandro Furth
Juan Pablo Raba
special guest star Bradley Whitford.
Echo 3 Episodes Release Schedule
Episode 1: Flyaway (Nov 23, 2022)
Episode 2: Tora Bora in the City (Nov 23, 2022)
Episode 3: The Gambler (Nov 23, 2022)
Episode 4: Upriver (Dec 2, 2022)
Episode 5: We Reject Your Influence (Dec 6, 2022)
Episode 6: TBA (Dec 9, 2022)
Episode 7: TBA (Dec 13, 2022)
Episode 8: TBA (Dec 20, 2022)
Episode 9: TBA (Dec 27, 2022)
Episode 10: TBA (Jan 3, 2023)
Echo 3 Official Trailer