Do you want to browse safely from Firefox? Add the NordVPN extension to it. It's the best possible way to keep your online traffic safe without really running the native VPN app. Check out the guide here to learn how to download, install, and use NordVPN on Firefox. 
1. First, visit the NordVPN official website.
2. Next, click the Grab the Deal button and choose a subscription plan on the next page.
3. Now, complete your purchase with the required details and wait for confirmation. 
4. Once your purchase is confirmed, move to the NordVPN official website and choose Log in from the top-right corner. 
5. You've to enter your username or email address now.
6. On the next screen, enter your password. 
7. You'll be logged into your NordVPN online account. 
8. Choose Download apps from the bottom-right corner of your screen. 
9. Navigate to Mozilla Firefox and click Add extension from the right-hand side.
10. Firefox Browser ADD-ONS page will open next; choose the Add to Firefox option next to NordVPN. 
11. You'll be prompted to confirm the add-on; click the Add button.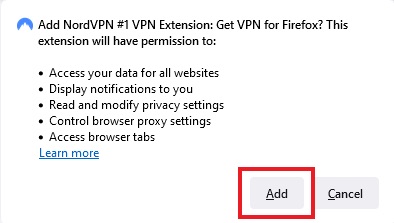 12. Another notification will now appear asking for permission to run NordVPN on private windows; check the box depending on your requirements and click Okay. 
13. The NordVPN logo will be added to your browser toolbar now. 

14. Click the logo and choose Log into your account.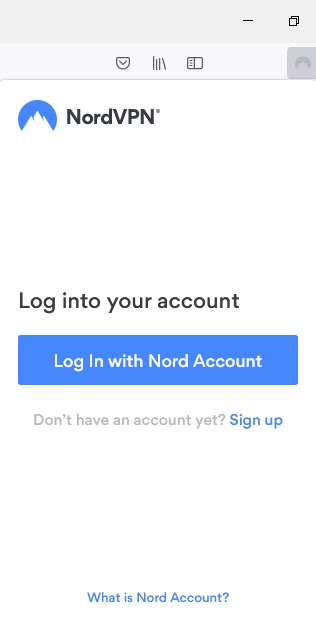 15. Once you enter your login credentials, you can access the VPN extension with your account. 
16. Choose the Quick Connect option to connect to the NordVPN suggested server.
17. If you already have a preference, choose that location under All Countries to connect there. 
That's all! Now you know how to download, install, and use NordVPN on Firefox. If you have further queries, drop us a comment through the below button. Thanks for reading!