Since NordVPN offers a listed extension on the Firefox Add-Ons page, getting started with this VPN on Firefox is incredibly simple. However, keep in mind that NordVPN's extensions and apps are not the same, so make sure to know what exactly you'll be getting.
More precisely, the NordVPN Firefox extension is great for bypassing geo-blocks and protecting your privacy. That said, there are some limitations, nonetheless. You won't be able to switch between protocols, access specialized servers, or use NordVPN's kill switch.
To get those features, you'll need to set up NordVPN on Windows, Mac, or Linux. Of course, if you're happy with keeping this VPN within Firefox only, let's show you how that's done.
How to Set Up NordVPN Firefox Extension
To set up NordVPN on Firefox, you need to sign up, download its extension, and log in. The entire procedure should not take more than a few minutes - and here's what you need to do:
1. Subscribe to NordVPN using your computer and Firefox.
2. Visit NordVPN's listing on the Firefox Add-Ons page and click 'Add to Firefox.'
3. You'll be asked to confirm your decision. Go with 'Add.'
4. Since NordVPN routes your entire Firefox traffic, you'll need to grant it additional permissions. When asked to allow NordVPN to run in a private window, click on the checkmark you'll see on your screen and then select 'Okay.'
5. To launch NordVPN, click on its icon in the top-right corner. The first time you open it, you'll need to click 'Log In' and supply your credentials.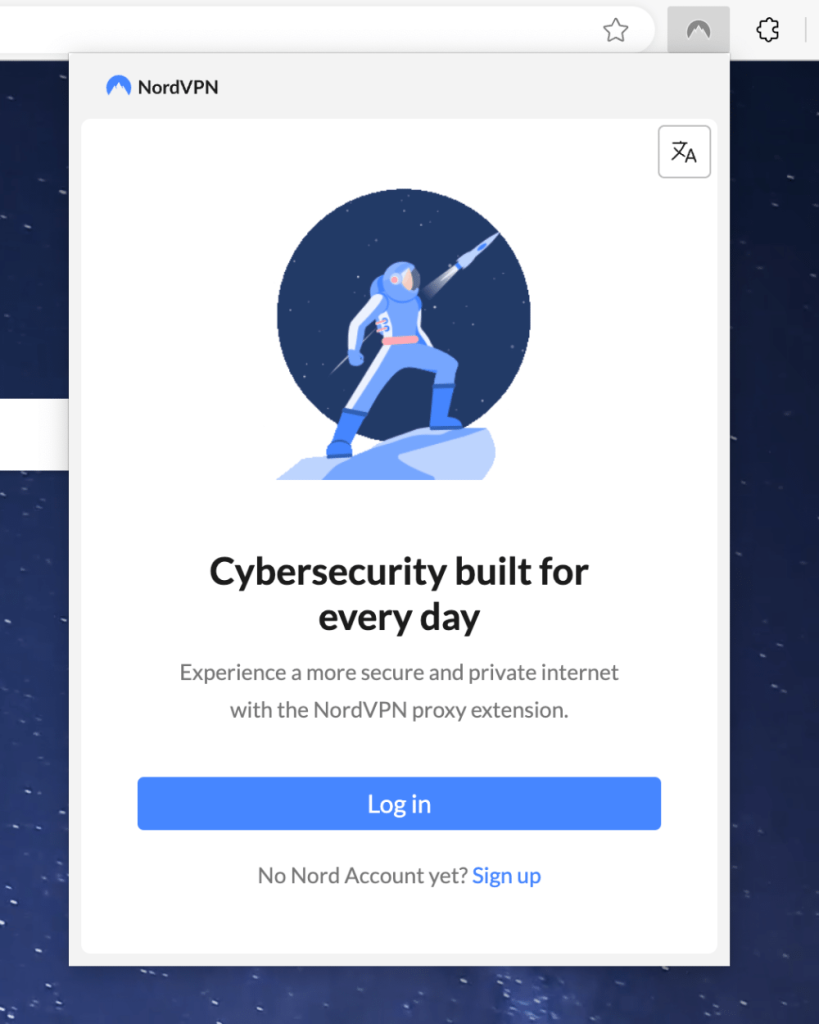 6. Go with 'Quick Connect' to allow NordVPN to connect you to the closest server, which is how you'll get the fastest possible speed as well.
7. To connect to a specific server, use the dropdown button, which will open NordVPN's list of countries. From there, pick any country or location, and you'll connect automatically.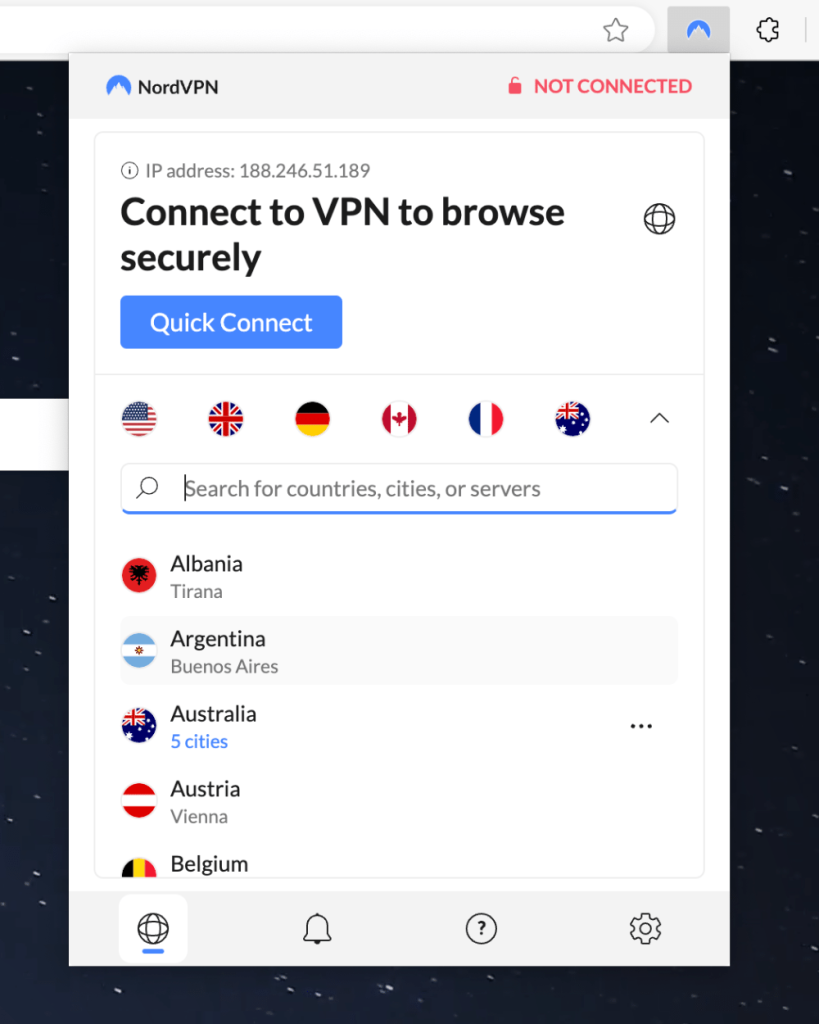 8. Click on the cogwheel icon to visit NordVPN's settings. That's where you can add URLs to be excluded from NordVPN's protection, prevent WebRTC leaks, and more.
Final Thoughts
As you can see, adding NordVPN to Firefox is quite simple. However, don't forget that NordVPN's apps bring you even more features and more ways to handle your digital privacy. It all comes down to what you plan to achieve with this VPN.
So, if you wish to learn more, here's our central guide on how to set up NordVPN. We covered dozens of devices and platforms, showing you how to take full advantage of your subscription.
Now you know how to install and add NordVPN on Firefox. If you have further queries, drop us a comment through the button below. Thanks for reading!