Despite their relatively low prices, Xiaomi's Mi Box devices are incredibly capable. And yes, they can also run VPN services, letting you unlock new types of content. With that said, let's talk about how to set up and use ExpressVPN on your Xiaomi Mi Box. 
Note
ExpressVPN doesn't provide a list of supported Xiaomi Mi Box devices. However, this VPN requires Android 5.0, which makes pretty much any Xiaomi Mi Box compatible. Also, you need to ensure that your media streamer has access to the Google Play Store. 
Important
Xiaomi has a range of Mi Box devices, and each of those comes with its version of Android TV. Therefore, the following screenshots might not 100% reflect what you see on your screen – but know that all of the following steps will still be valid. 
1. Begin this procedure by acquiring your ExpressVPN subscription.
2. You'll land on ExpressVPN's website, so click on 'Get ExpressVPN' to begin.
3. Select a subscription first (long-term plans come with big savings, by the way). 
4. Add your email address and proceed to pay for the selected subscription plan.
5. Now, turn to your Xiaomi Mi Box. The rest of the steps are done on your streamer.
6. Start by going to your Xiaomi Mi Box's home screen. Then, open 'Google Play Store.'
7. Use the App Store's interface to search for 'ExpressVPN.'
8. Select the app's icon, and another screen will open – showing ExpressVPN's overview. 
9. Select the 'Install' button (which could be white- or green-colored).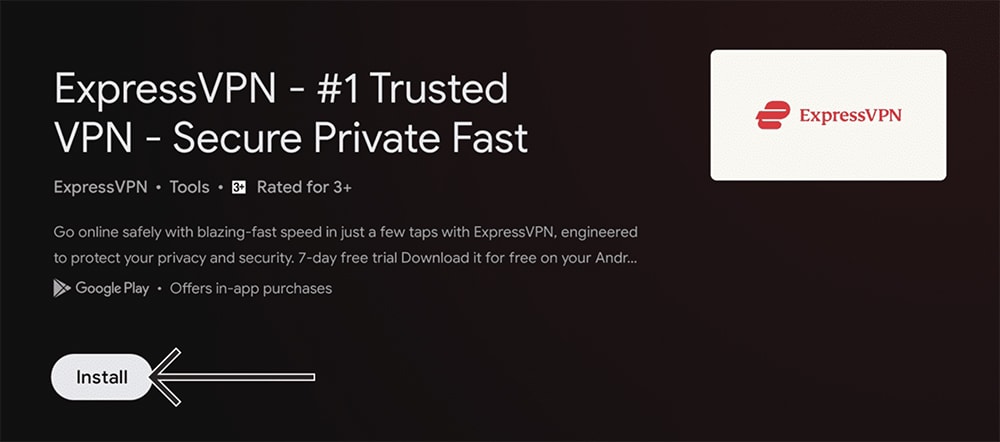 10. Once the app downloads and installs, select the 'Open' button to launch ExpressVPN. 
11. The VPN will show you its 'Welcome Screen.' Select 'Sign In' to begin. 

12. Input your email and password and then click on 'Sign In' again. 
13. You might be asked to allow anonymous logging. Go with 'OK' or 'No, Thanks.'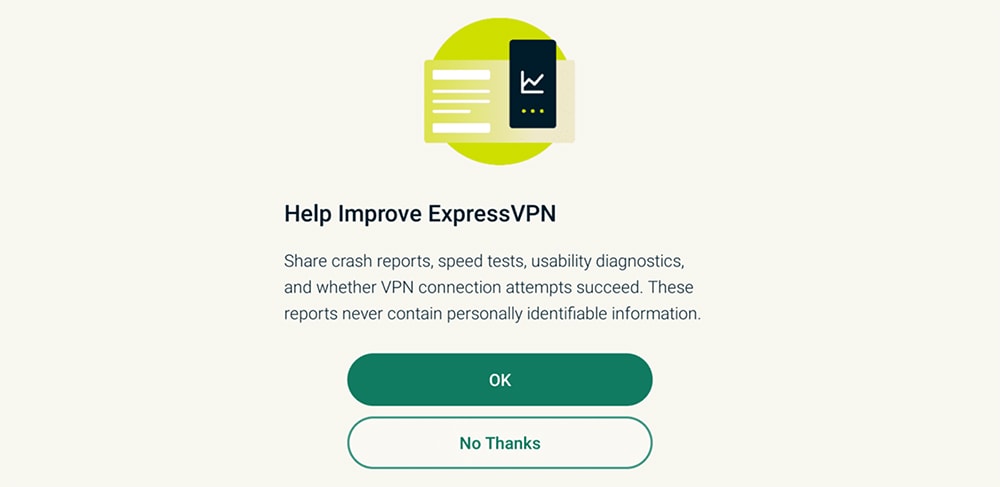 14. Then, you will be asked to set up the VPN, so go ahead with 'OK.'
15. When asked by your device to allow a connection request, make sure to select 'OK.'
16. After a few moments, ExpressVPN will present its home screen on your Mi Box. 
17. Select the ON/OFF button to let the VPN connect you to the nearest server.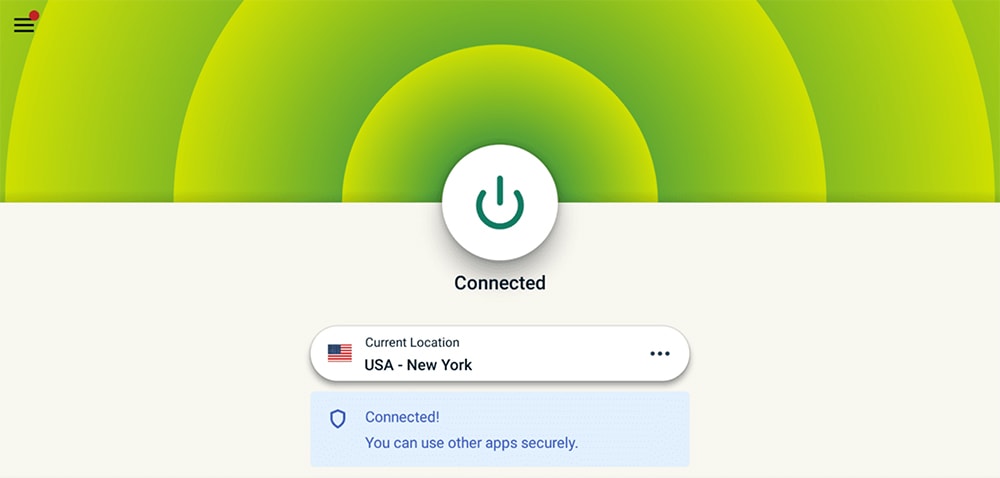 18. The application's interface will turn green, indicating that you're connected.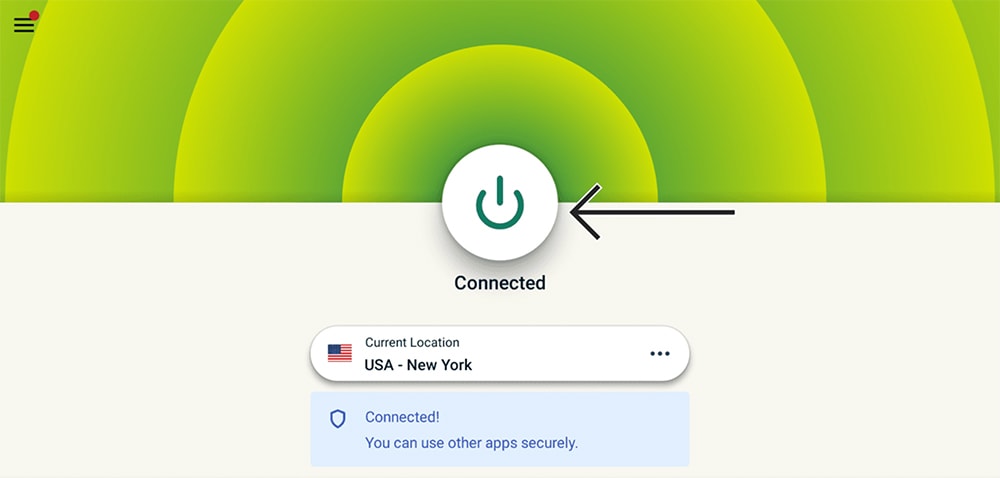 19. To disconnect at any moment, select the ON/OFF switch once again.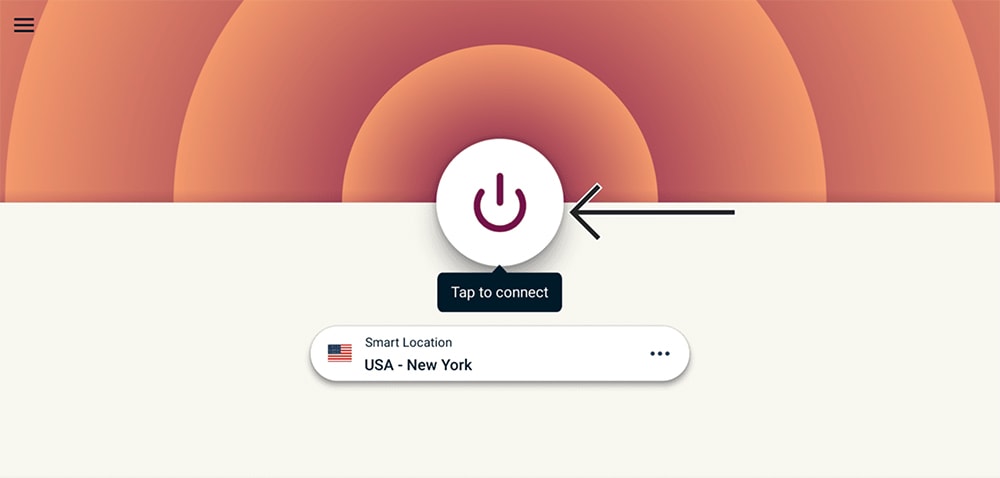 20. To connect to a different server, select the button just below the ON/OFF switch. 
21. A slide-over window will appear. You'll find two tabs – Recommended and All Locations.
22. Use those tabs to preview ExpressVPN's servers. Then, select any you'd like to use.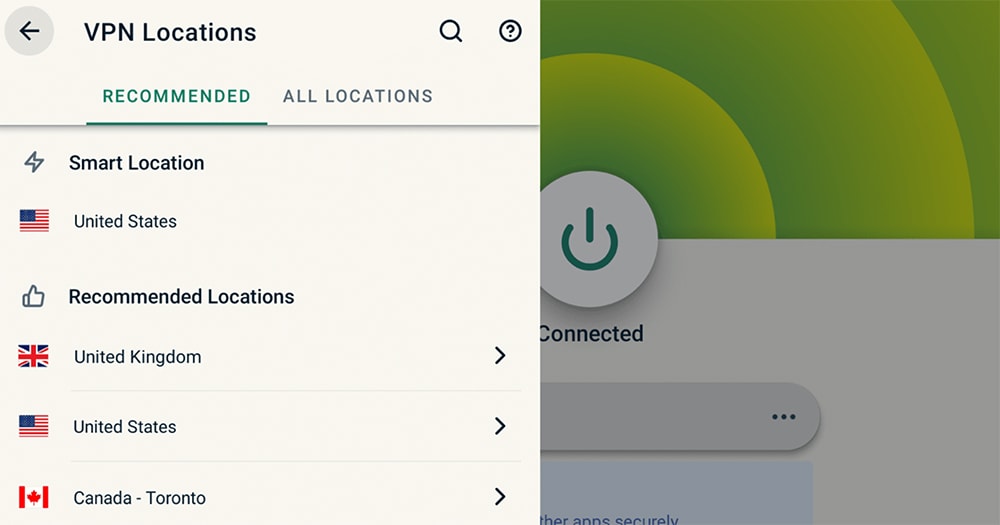 23. ExpressVPN should connect you to the chosen server automatically in a few seconds. 
24. If that doesn't happen, you can always use the ON/OFF switch manually. That's it!
Tip
By default, ExpressVPN comes already set to bring a nice balance between security and content unblocking. However, to truly optimize the VPN based on your needs, select the hamburger button (resembling three horizontal lines) in the top-left corner. That's where you'll find a nice group of settings that you can fine-tune. 
That would be all on how to install ExpressVPN on a Xiaomi Mi Box. In case you have any technical difficulties, questions, or doubts, make sure to post your comment below. And lastly, thank you for reading!