You'll be happy to know that a range of D-Link routers support VPN services, which is great if you're an ExpressVPN user. With that said, we're here to show you how to set up and use ExpressVPN on your D-Link router. Here's everything you need to know. 
Note
When it comes to D-Link routers, there are several things to keep in mind. First, ExpressVPN lets you configure the L2TP VPN protocol only. Then, know that the VPN has been tested on the D-Link DIR-842 model. However, other models might work as well – as long they allow you to set up VPN connections. So, consult your router's manual. 
1. If you're starting from scratch, go ahead and sign-up for ExpressVPN. 
2. You'll land on ExpressVPN's site, where you need to click on 'Get ExpressVPN.'
3. Finalize the sign-up process by picking a subscription, adding your email, and paying. 
4. Once done, expect to see a confirmation email from ExpressVPN in your email inbox.
5. Then, return to ExpressVPN's website and make sure you're on its home page. 
6. Select 'My Account' using the website's main menu (in the top-right corner). 

7. Provide your ExpressVPN account credentials and then click on 'Sign In.'
8. If asked for a verification code, check your email inbox and copy it from there. 
9. Once you open your account's dashboard, select 'Set Up Other Devices.'
10. On the left, make sure to pick 'Manual Configuration.'

11. On the right, select 'PPTP & L2TP/IPSec.'
12. Take a look below, and make a note of your username and password.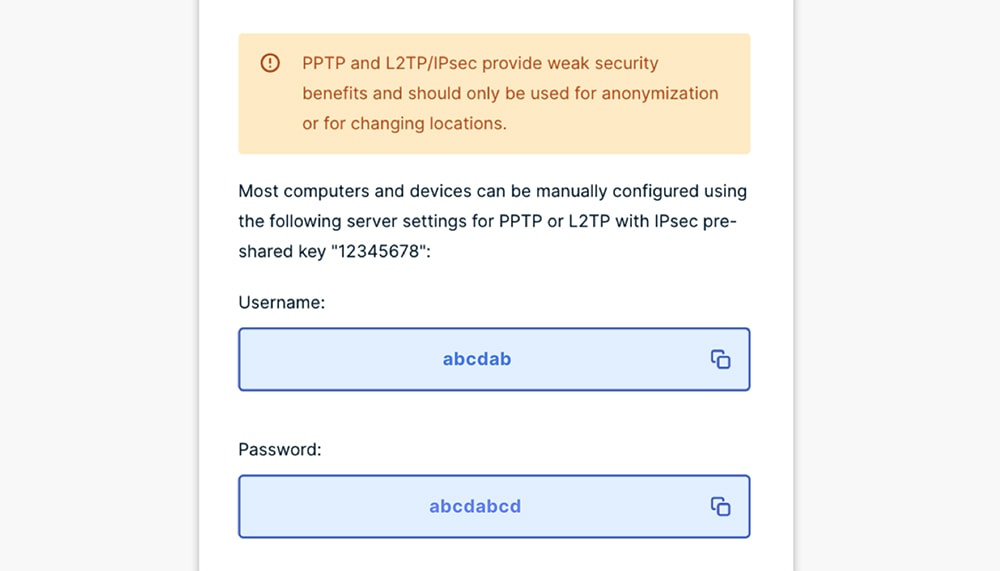 13. Just below your credentials, you'll see addresses of individual servers. 
14. Keep that page open in the background, as you'll need that information soon enough. 
15. Now, access your router by entering dlinkrouter.local into your browser's Address Bar. 
16. Then, enter your router's password (can be found on a sticker on the router itself). 

17. Once you open your router's admin panel, go to Settings > Internet.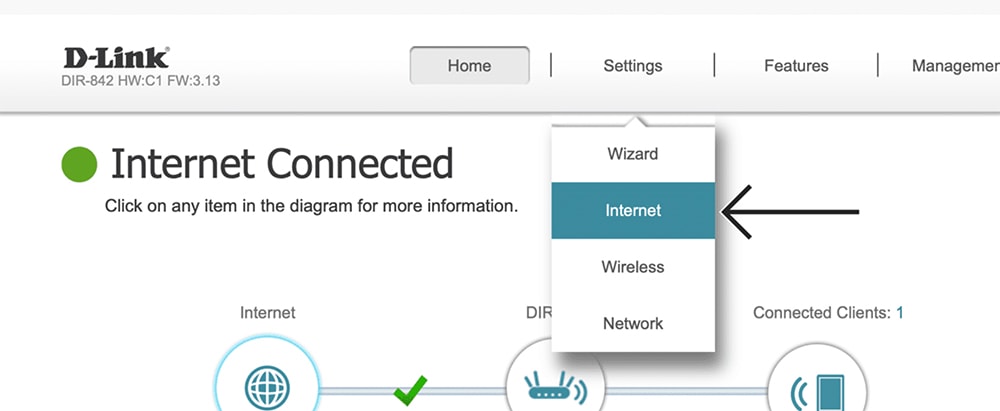 18. This is where you'll be asked for a series of information, so check just below. 
Make sure to be very careful when entering the following information. If you miss any letters or characters, you won't be able to connect to VPN servers. 
My Internet Connection Is: Select 'L2TP' here. 
L2TP Server IP Address: Pick a server and copy its IP from your online dashboard.
Username: Copy your username from your ExpressVPN dashboard. 
Password: Copy your password from your ExpressVPN dashboard. 
Reconned Mode: Select 'On Demand' here. 
Maximum Idle Time: Make sure to set this option to '1.'
19. Once you add (and double-check) the required information, hit 'Save.'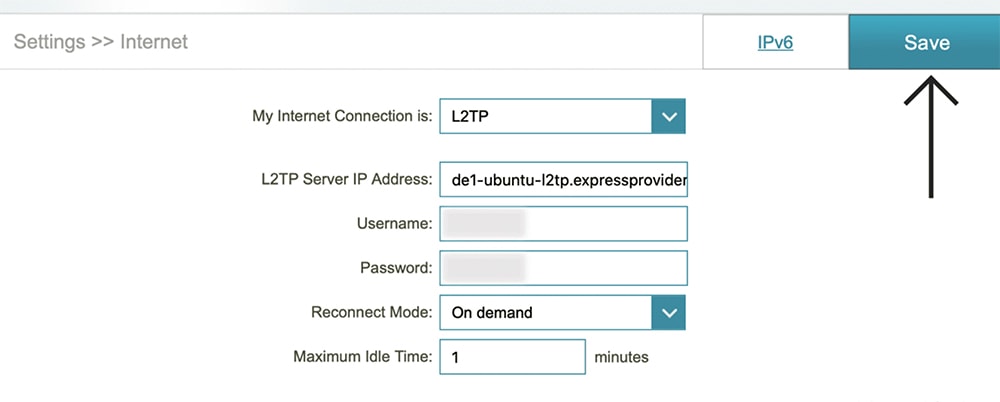 20. This is when your D-Link router should start using the newly added VPN connection. 
21. To check if everything is set correctly, visit ExpressVPN's IP address checker.
22. Your IP address should not point to your physical location. 
23. When you decide to disconnect, go to Settings > Internet once again. 
24. Then, for the 'My Internet Connection Is' field pick 'Dynamic IP (DHCP).' 
That would be all on how to set up ExpressVPN on a D-Link router. If you encounter any issues, know that we're here for you. So, make sure to post your comment below. And lastly, thank you for reading!