You might be surprised to know that ExpressVPN offers its own firmware for Asus routers. That means you can install ExpressVPN on your Asus router by replacing its stock firmware. In turn, you'll get access to high-end protocols (OpenVPN) and solid encryption (AES-256).
Before we go any further, keep in mind that ExpressVPN is compatible with a select range of VPN routers made by Asus. More precisely, it works on the following models: RT-AC68U (up to v3), RT-AC87U, RT-AC56R, RT-AC56S, and RT-AC56U.
We'll also mention that installing custom firmware (such as ExpressVPN's) might invalidate your router's warranty. Also, setting up custom firmware will reset your router's configuration, but you'll get to set it up from scratch by following ExpressVPN's helpful setup guide. 
That said, let's jump right in!
How to Set Up ExpressVPN on Asus Router
To set up ExpressVPN on a compatible Asus router, you'll need to download and install the VPN's firmware manually. Here are the steps you need to follow:
1. Sign up for ExpressVPN using your computer and your favorite Web browser.
2. After signing up, click "My Account" using the top-placed main menu on ExpressVPN's site. Enter your credentials (email and password) and access your account dashboard.

3. Go to Set Up Other Devices > Router. On the right, pick your Asus router model (in the "Firmware Download" segment) and download ExpressVPN's firmware.
4. Now, access your router's admin panel. Type in 192.168.1.1 in the address bar. Then, sign in to your Asus router. By default, this is set to admin/admin. 
5. Navigate to Administration > Firmware Upgrade. 
6. Click "Upload" and select the ExpressVPN firmware you downloaded earlier. Wait until the firmware file is uploaded and installed on your Asus router.
7. Once done, you'll be asked to restart your router. Make sure to do so. Wait until your Asus router boots up all the way, which might take several minutes. 
8. Then, connect to the router via cable or Wi-Fi. Keep in mind that you'll need to use your router's default password. This information can often be found on the router itself.
9. Once you connect, you'll be redirected to www.expressvpnrouter.com.
10. Click "Get Started" and follow the on-screen prompts. Make sure to go through the entire ExpressVPN setup guide carefully, which will also ask you to set your Wi-Fi name/password, as well as your router's new admin password. That's it!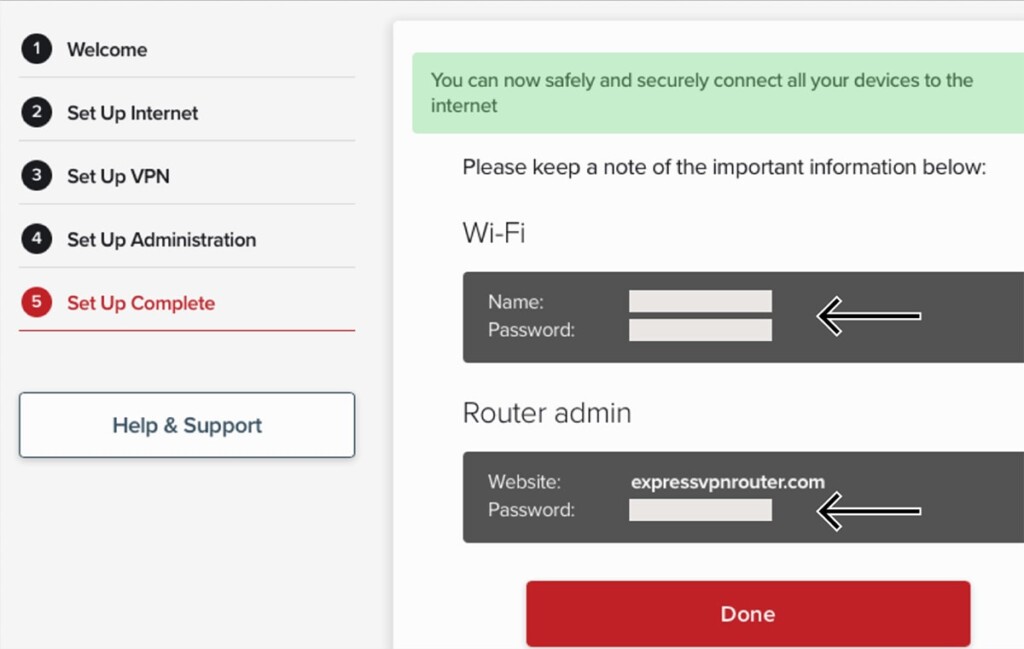 Final Thoughts
As you've seen, ExpressVPN works on Asus routers using its custom firmware. That means you get easy access to high-end technologies via a single interface (your router's admin panel). Still, don't forget that ExpressVPN offers individual applications as well.
If you wish to learn more, here's how to set up ExpressVPN across all its devices. And if you want to keep your options open and go with another VPN, here's our guide to the best VPN for Asus routers (based on our hands-on tests, of course).
That would be all on how to download and install ExpressVPN on the Asus router. If you have any questions for us, make sure to post your comment below. And lastly, thank you for reading!