ExpressVPN has done a wonderful job of supporting an extensive range of VPN routers. And, of course – Asus routers are on that list as well! So, let's talk about how to set up and use ExpressVPN on an Asus router.
Note
Keep in mind that ExpressVPN is compatible with a select range of VPN-capable routers made by Asus. More precisely, it works on the following devices:
RT-AC68U
RT-AC87U
RT-AC56R
RT-AC56S
RT-AC56U
Important
Installing custom firmware (such as ExpressVPN's firmware) might invalidate your router's warranty. So, make an informed decision about installing this VPN. Also, installing custom firmware will reset your router's configuration, but you'll get to set-up from scratch by following ExpressVPN's helpful setup guide. 
1. Begin by signing-up for ExpressVPN.
2. Once you find yourself on ExpressVPN's website, click on 'Get ExpressVPN.'
3. Pick a subscription, enter your email, and proceed to pay for the chosen plan. 
4. Once done, ExpressVPN will send you a confirmation email, so check your inbox. 
5. Now, return to ExpressVPN's site. Click on 'My Account' using the main menu. 

6. Provide your email and password, and then click on 'Sign In.'
7. If prompted about a verification code, copy it from your email inbox. 
8. At this moment, you should see your ExpressVPN online dashboard. 
9. Click on 'Set Up Other Devices,' and a new window should open. 
10. Pick 'Router' on the left, among the list of supported devices. 
11. On the right, pick your Asus router model (in the 'Firmware Download' segment). 
12. Wait for the firmware file to download to your computer.
13. Also, make sure to leave that page open, as you'll need the information shown there. 
14. Now, access your router's admin panel. Type in 192.168.1.1 in the Address bar. 
15. If that IP address doesn't work, do a Google search based on your router's model. 
16. Now, sign-in to your Asus router. By default, this is set to admin/admin. 
17. At this moment, you should be looking at your router's admin panel. 
18. Navigate to Administration > Firmware Upgrade. 
19. Click on 'Upload' and then select the ExpressVPN firmware you downloaded earlier.
20. It might take some time until the new firmware is installed, so be patient. 
21. Once done, you'll be asked to restart your router manually. Make sure to do so. 
22. Wait until your Asus router boots up all the way, which might take several minutes. 
23. Then, connect to the router via cable or Wi-Fi. 
24. Keep in mind that you'll need to use your router's default password. This information can often be found on the router itself, so make sure to inspect any stickers you find there.
25. Once you connect, you'll be redirected to www.expressvpnrouter.com.
26. If you're not redirected, make sure to visit the URL from above manually. 
27. Then, click on 'Get Started' and follow the on-screen prompts.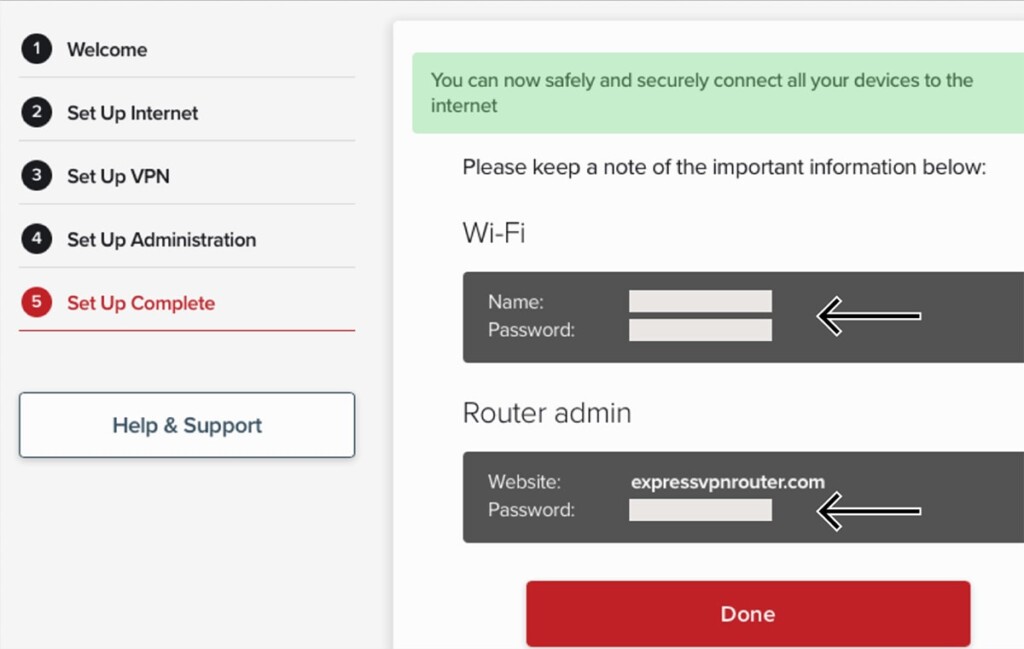 28. Make sure to go through the entire ExpressVPN's setup guide carefully, which will also ask you to set your Wi-Fi name/password, as well as your router's new admin password. That's it!
That would be all on how to download, install and use ExpressVPN on an Asus router. If you have any questions for us, make sure to post your comment below. And lastly, thank you for reading!