If you want to bypass any network restriction and play games on Nintendo Switch, install CyberGhost VPN on it. But this gaming console doesn't render native VPN application support. So, we're going to apply the second best method, Smart DNS technology, to get CyberGhost VPN on the Nintendo controller. Learn how to download, install, and use CyberGhost VPN on Nintendo Switch below.
Smart DNS only hides your location and masks your real IP. If you want complete VPN security like online traffic encryption, install CyberGhost VPN on the router and share the VPN connection to your Nintendo Switch. And, check our separate installation guide if you're using Nintendo Wii or Wii U.
1. First, visit the CyberGhost VPN subscription page.
2. Next, click the Get CyberGhost VPN button.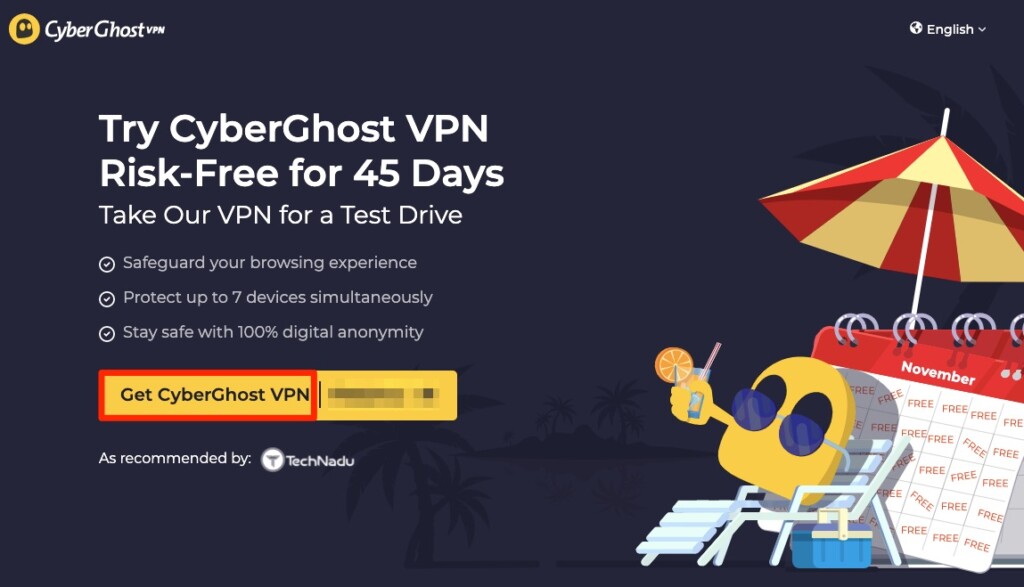 3. Choose your preferred subscription plan on the next page and submit your details to purchase.
4. You'll receive a confirmation email next.
5. Now, visit the CyberGhost official website and click My Account from the top right corner.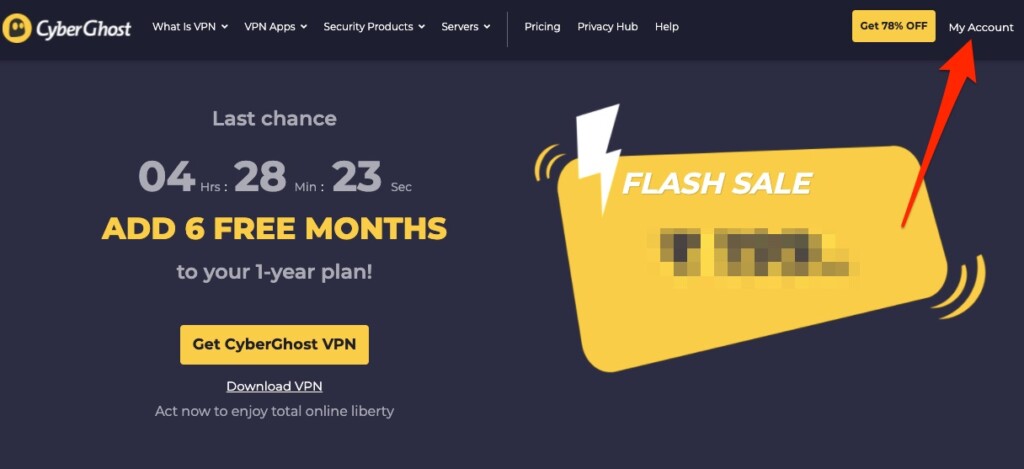 6. Enter your Username, Password on the next screen and hit the black Log in button to proceed. 
7. Once you access your account dashboard, select VPN from the left pane and navigate to the Smart DNS tab.
8. Under this tab, click the green Activate IP address button.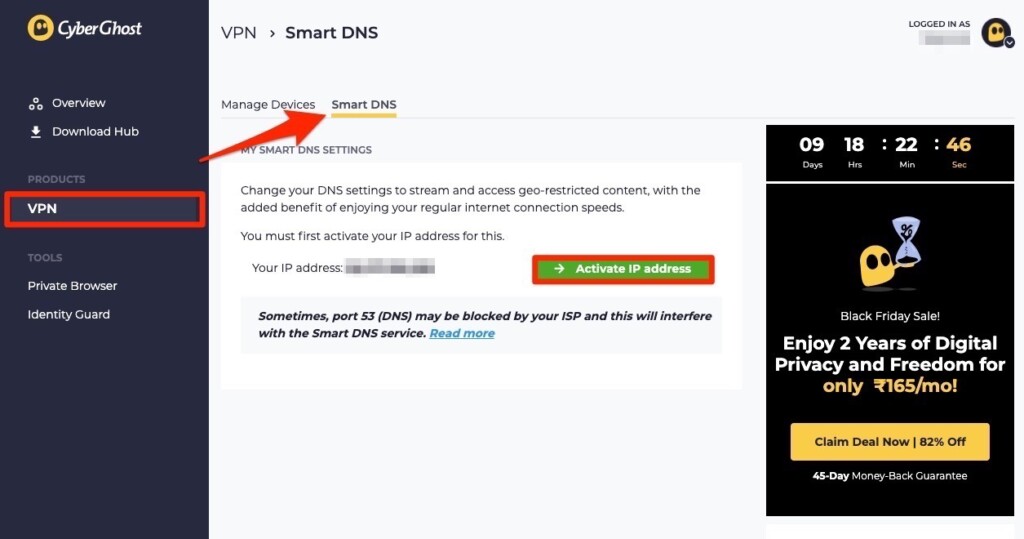 9. Now, your IP will be activated, and you can choose to use any DNS server address listed under the DNS Addresses tab. [Leave this page open.]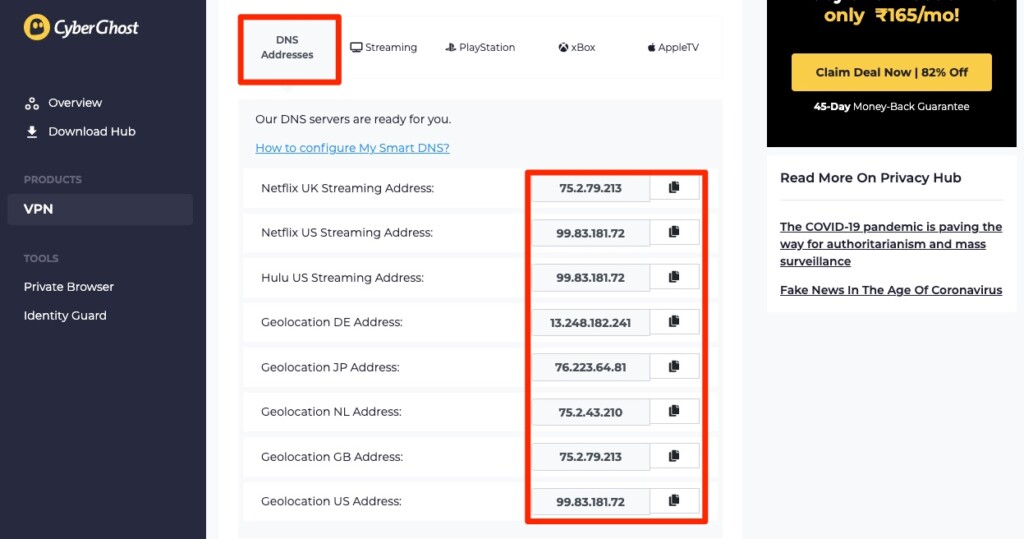 10. Next, turn on your Nintendo Switch and navigate to System Settings.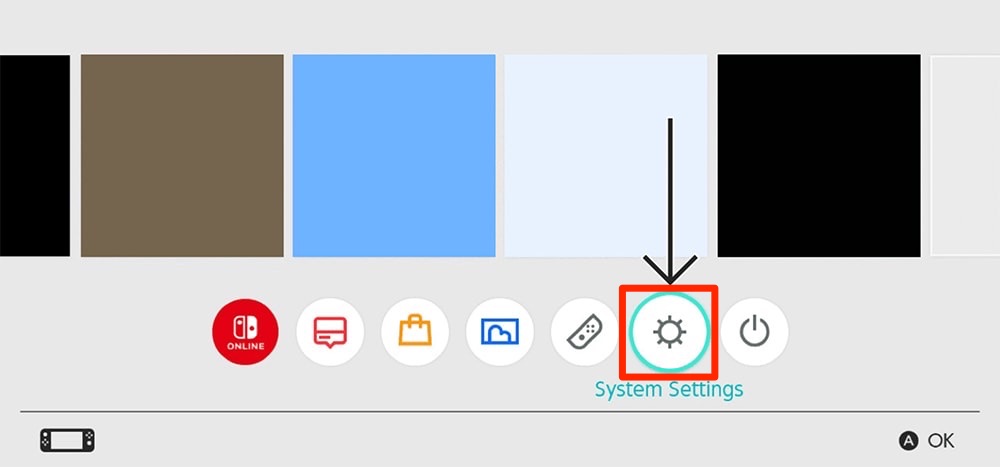 11. Then, choose Internet from the left-pane and Internet Settings from the right-side.

12. Pick the Wi-Fi connection you're using right now and click on Change Settings.
13. A sub-menu will open now, keep the below settings as mentioned and scroll down to DNS Settings.
Proxy Settings: Turn Off
MTU: Default
IP Address Settings: Automatic
14. Under DNS Settings, select Manual.
15. Now change the Primary DNS with the one you selected from your account dashboard and leave Secondary DNS blank.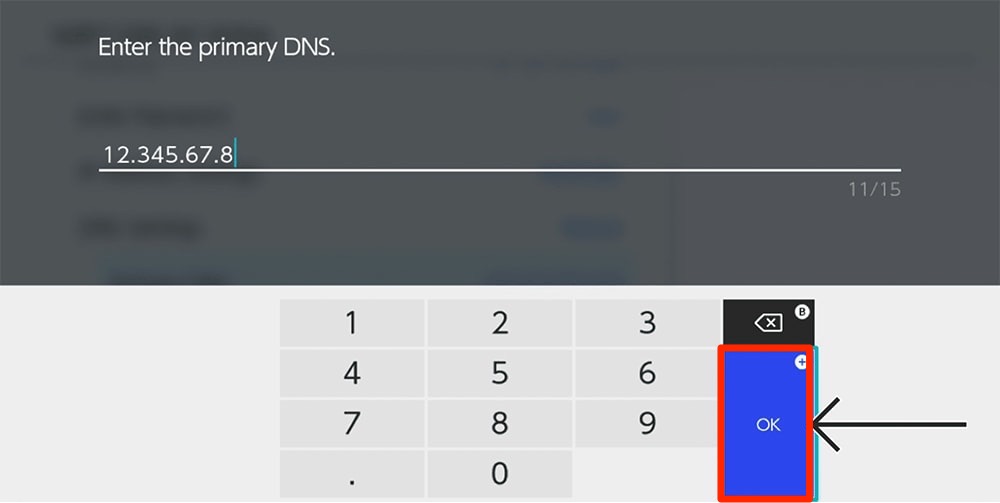 16. Finally, hit the Save button. 

That's all! Now you've learned how to install and use CyberGhost VPN on Nintendo Switch. If you want to ensure VPN security for your other devices also, check our complete CyberGhost VPN installation guide. Thanks for reading!