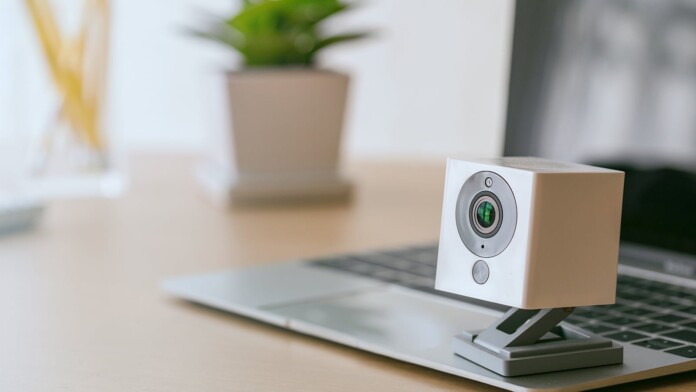 The COVID-19 outbreak has changed our everyday lives, with social distancing now forcing us to use digital tools to interact with each other. Many of you have switched to working from home, armed yourselves with privacy-protecting VPN services, and you've found the best tools to watch movies with your friends online. We're sure that many of you have found a way to work from home, as well as to stay entertained without leaving your house. However, this leaves us with one more thing – how to easily stay in touch with your coworkers, friends, and family? Well, in this situation, you're going to need a powerful video chat app. And don't worry, as you have so many amazing options in front of you. So, as you can already guess, we're going to talk about the best group video chat apps.
Before we get started, a few important pointers: if you keep on reading, you'll find a wide range of video chat apps suitable for different needs and purposes. While some of these are great for online meetings and digital videoconferencing, others are designed to be used by a group of friends playing online games. We understand that our readers come from different backgrounds, so we'll do our best to show you plenty of options. With this said, make sure to examine the following descriptions very carefully.
Also, you need to keep in mind that the majority of video chat apps are closed ecosystems. This means all the participants of a video chat need to be registered (in most cases). Therefore, our suggestion is to ask your friends and coworkers about which video chat apps they're using, as this should help you narrow down your list of options. Of course, this article will come in handy to help you reach the final pick.
So, here are the 10 best group video chat apps available right now.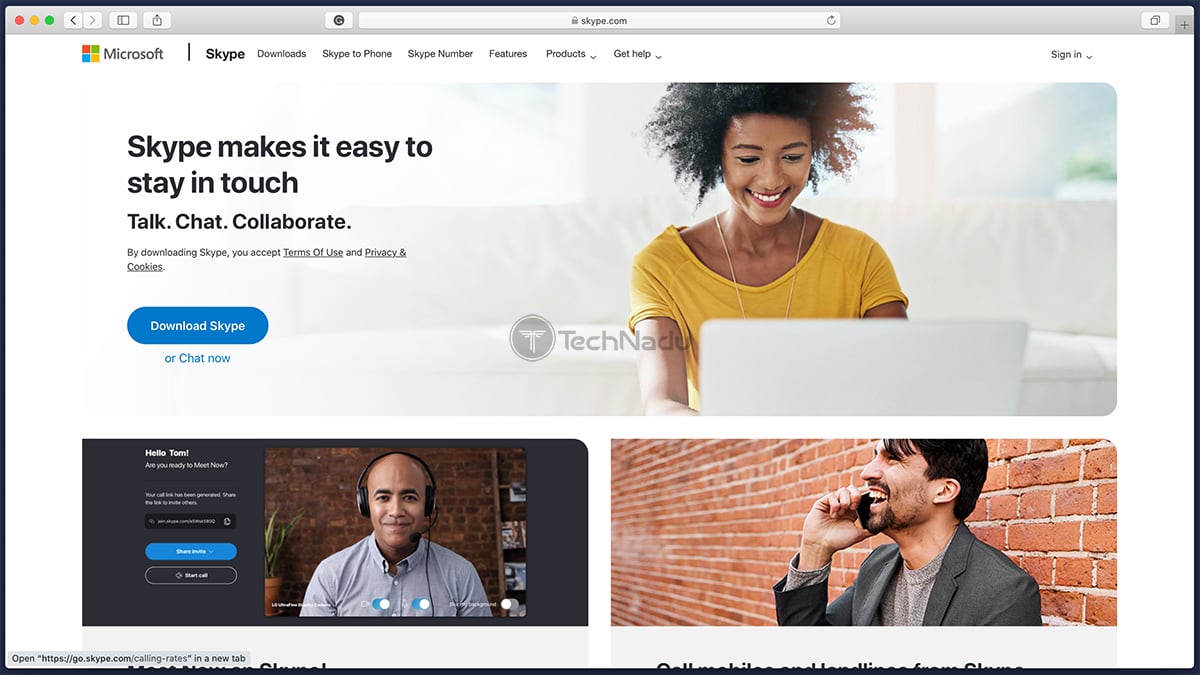 Important Note: Skype isn't available in countries such as the UAE, Oman, Qatar, Syria, Kuwait, Libya, and Guyana. In case this application isn't available in your country, you can still unblock it by using a VPN. So, check out the best VPNs for Skype.
We're sure that not many of you need to be introduced to Skype. This was the world's most popular video/audio chat app until a few years ago. Thanks to an ever-growing number of competitors, Skype somehow lost its popularity, mainly caused by hectic updates that used to change the app's UI often. And even though Microsoft acquired Skype in 2011, this tech giant is still struggling to position Skype as one of the best solutions for video conferencing. However, this application is still going strong in many parts of the world. And the best thing is you can use it for free!
During the last couple of years, Skype received plenty of interesting features. You can now send money via PayPal within the app, and you can blur your background while doing video calls. Also, let's not forget that Skype now supports SMS messaging as well. All of this comes completely free of charge. However, keep in mind that this application offers subscriptions, used if you want to make calls to landline and mobile networks. This means that Skype is still one of the best group video chat apps in 2020, providing plenty of value to those who have a Microsoft account.
Houseparty, as its name implies, is designed for hanging out with your friends in the online realm. You can think of it as a new-age social media network built around video calls and playing games with your friends. However, the Houseparty app is also a good option if you want to meet new people, as you're free to join any open group with a single participant active. In total, each group can have up to eight individual users, which is why Houseparty is a good way to stay in touch with your friends, especially if you're stuck home.
One of the trademark features of this app is related to gaming. Houseparty offers several games – everything from Pictionary, Heads Up, up to Apples-to-Apples. These are quick, fun, and quirky games optimized for video chatting, and they can certainly help you relax and unwind a bit. And finally, the app allows you to leave video messages for your friends, so there's always something interesting to do.
First of all, you need to know that Google has two Hangouts-branded products (Chat – for text messaging, and Meet – for video calls). First, we have a business-friendly video chat app, allowing you to hold meetings with up to 250 individuals (depending on your G Suite subscription). Aside from talking to your coworkers in real-time and over the Web, Hangouts is also well-integrated with the rest of G Suite, making it easy to send meeting invitations, exchanging those via Gmail, and storing them in your Google Calendar. As such, it presents a compelling business-related tool.
Then, we have another Google Hangouts (Meet) product – which is designed for average home users. Anyone with a valid Google account can use Hangouts to create rooms with up to 25 people. Here, we also have a whole slate of user-friendly features, as you're free to exchange emojis, stickers, GIFs, and plenty more. The app comes with a really clean and polished UI, and you can use it on a bunch of devices. The only obstacle is that everyone involved needs a Google account, which is not ideal for privacy-conscientious users.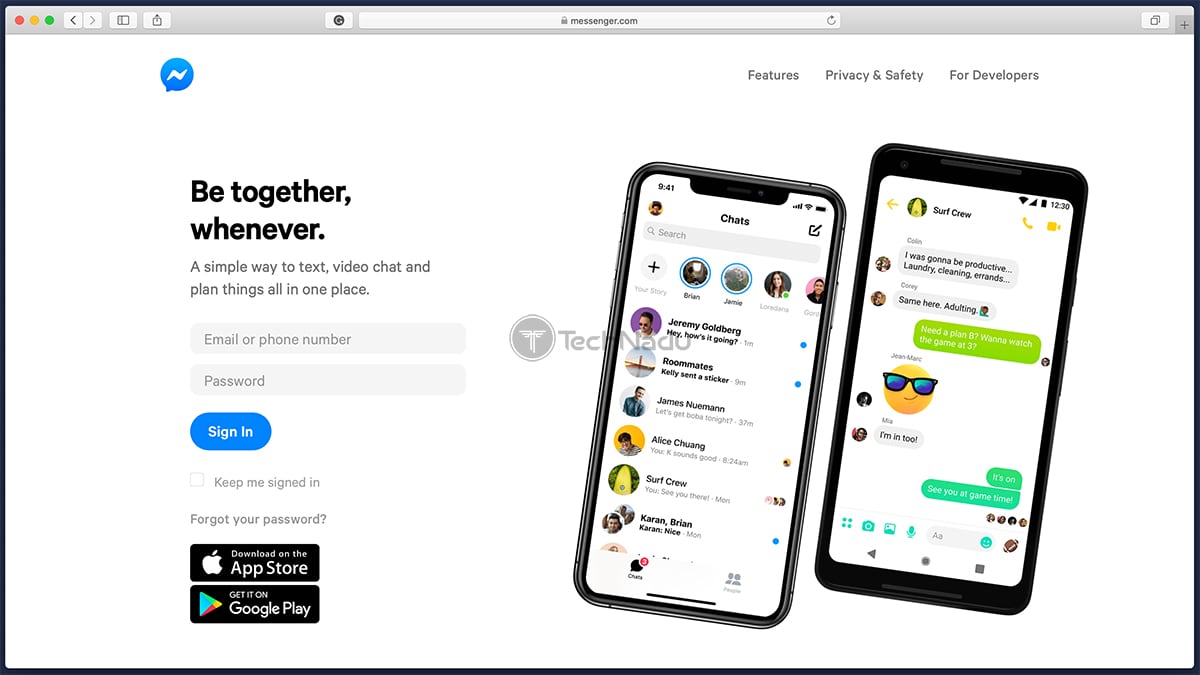 Important Note: Facebook Messenger is now available on desktop platforms as well, with the recent introduction of the Messenger app for macOS. In addition, Messenger's Windows app has also received a major redesign. To try out this application on your computer, make sure to use the links provided below.
We certainly don't have to introduce you to Facebook, as this is one of the most popular social media networks out there. Unsurprisingly, it also comes with a separate app designed to handle your communications. As such, we recommend it to those who have a bunch of Facebook friends – as the only way to use Facebook Messenger and fully unlock its features is by having a Facebook account. We're sure that many of you are going to see this as a major obstacle, and we can't exactly blame you for that. However, it's also true that Facebook has been doing plenty to improve its image during the last year.
We should also mention that Facebook Messenger is one of the most feature-rich group video chat apps out there. You get AR (augmented reality) games, boomerang-style loops, the ability to retract your messages, and plenty more. And when it comes to video chatting with your friends, you can participate in calls with up to 50 individuals. The app supports up to six simultaneous video streams – or a single (dominant) stream if there are more than six participants at any given moment.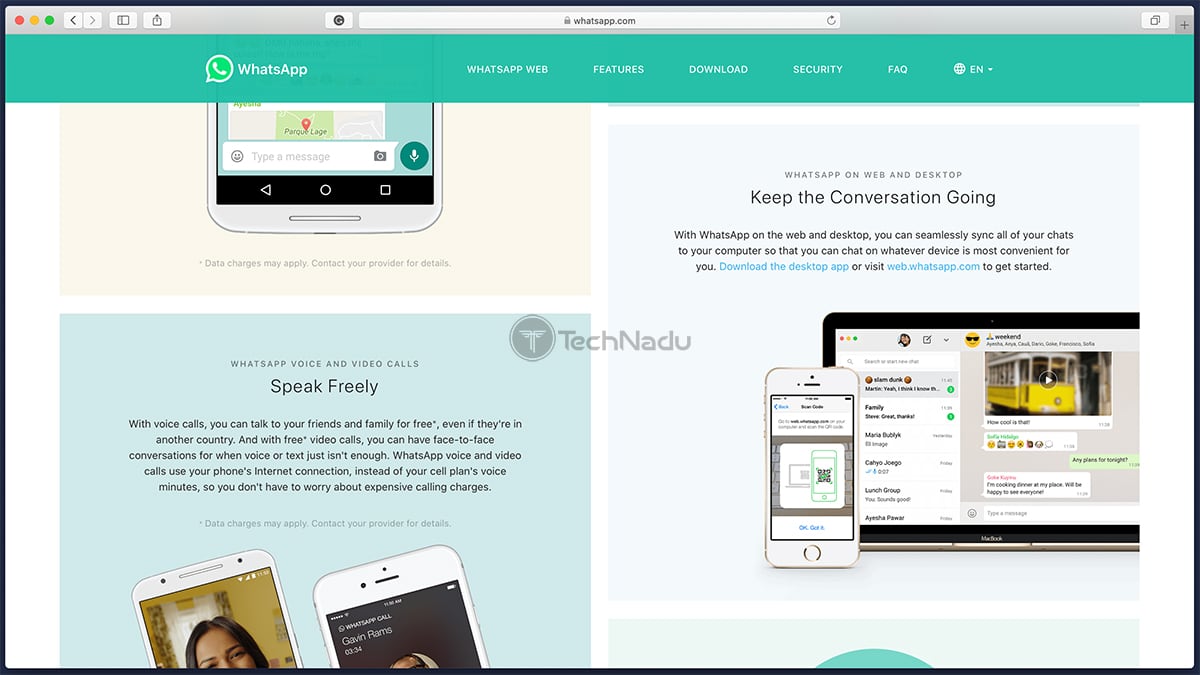 WhatsApp started as a highly secure messaging app, unlike any other on the market. We can say that it began as a complete contrast to social media apps such as Facebook, known for collecting plenty of sensitive information. It is also why Facebook's acquisition of WhatsApp came as a huge surprise, presenting a very negative signal for WhatsApp users. However, we're glad to say that this audio/video/text chat app didn't deviate from its primary role, set up many years ago.
The most prominent feature of WhatsApp is still its security – and this applies to both text (soon to feature self-destructing texts) and video messages. You get end-to-end encryption, which means that Facebook (theoretically) doesn't see anything you do within the app. The app supports group video chats of up to four participants, so this is clearly not a business-friendly app. However, if you're after staying in touch with your friends (and especially if they're WhatsApp users), you'll find this to be one of the best group video chat apps available right now.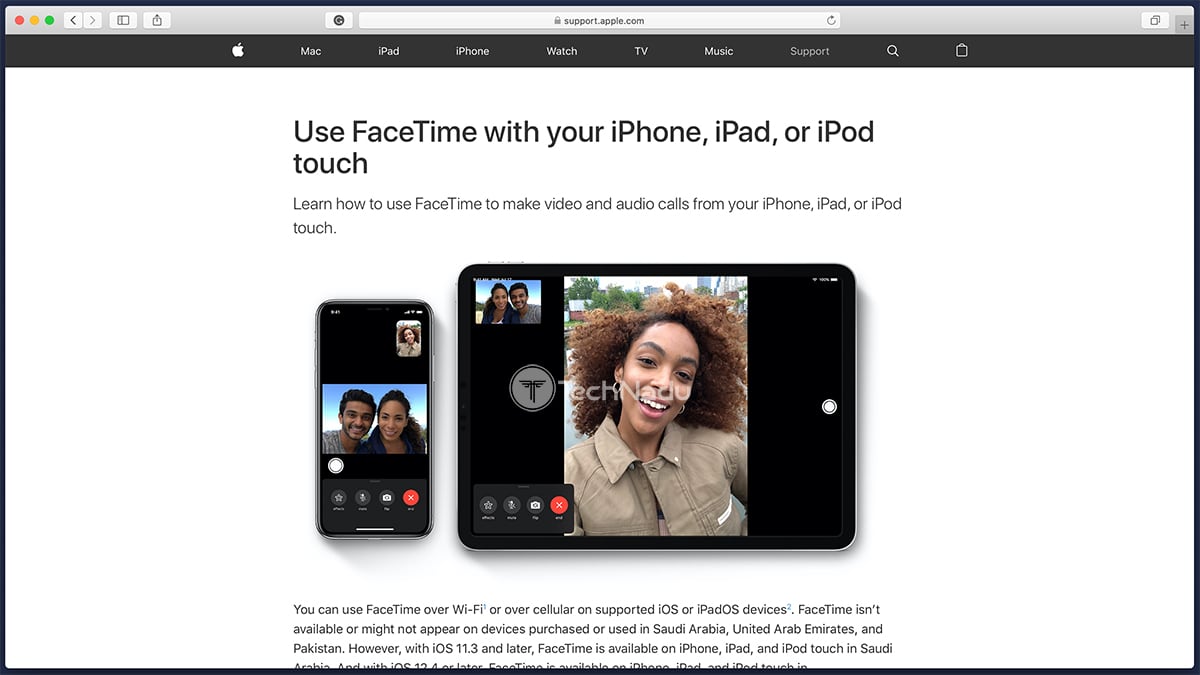 Apple's ecosystem of hardware and software is a marvelous thing, but only if you stick to Apple-made devices, of course. One example of this is the company's FaceTime platform, allowing you to make video calls on a wide range of devices. The best thing is that FaceTime is available free of charge, and it comes already preloaded on plenty of devices. You can use it on macOS and iOS/iPadOS, covering a wide range of computers, phones, and tablets.
To use FaceTime, make sure to enable this option via the Settings app on your iOS/iPadOS device (on via macOS' System Preferences). Then, you'll get to create video chat rooms with up to 32 individuals in total. On macOS, you can record video calls, while on iOS, you get to use a wide range of camera effects along with your Animoji. Adding stickers and filters is done in real-time, and this quirky aspect of FaceTime is really fun to use. However, as you can imagine, FaceTime only works between Apple-made devices, so you might not be able to make video calls with all your friends.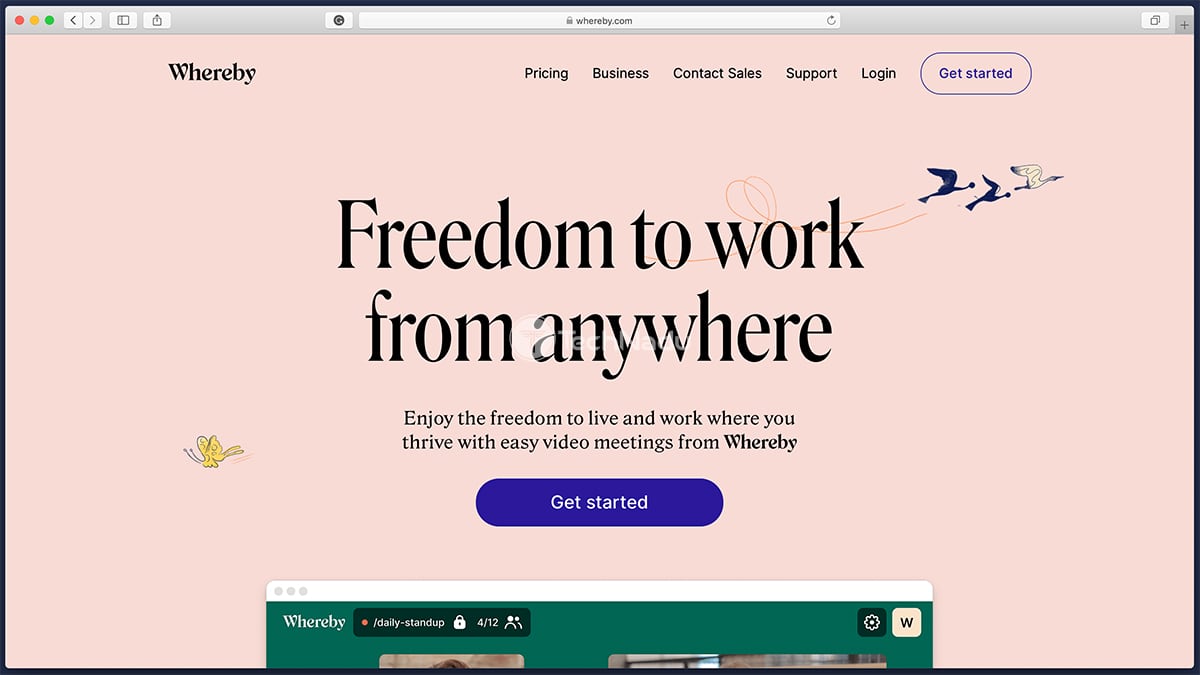 Even the best group video chat apps can be overwhelming. This especially goes for those who wish to talk to a large number of individuals. So, if you're looking for something simple (yet hugely powerful as well), we have an interesting recommendation. Called Whereby, this is a simple video chat app designed to hold online meetings without much fuss.
First and foremost, Whereby is meant to be run in your Web browser. This makes it platform-agnostic, which also means that you can run it on any device. Once you create an account, you'll get your Whereby link, which you can use to invite anyone to your chat room. Depending on your subscription, you can record calls, play YouTube videos, share your screen, integrate your Whereby schedule with your calendar, and more. Whereby also allows you to create your custom-branded chat rooms, which means that all your business-related needs should be satisfied. To try it out, you can get started for free (supporting up to four meeting participants), but keep in mind that the best features are reserved for premium Whereby users.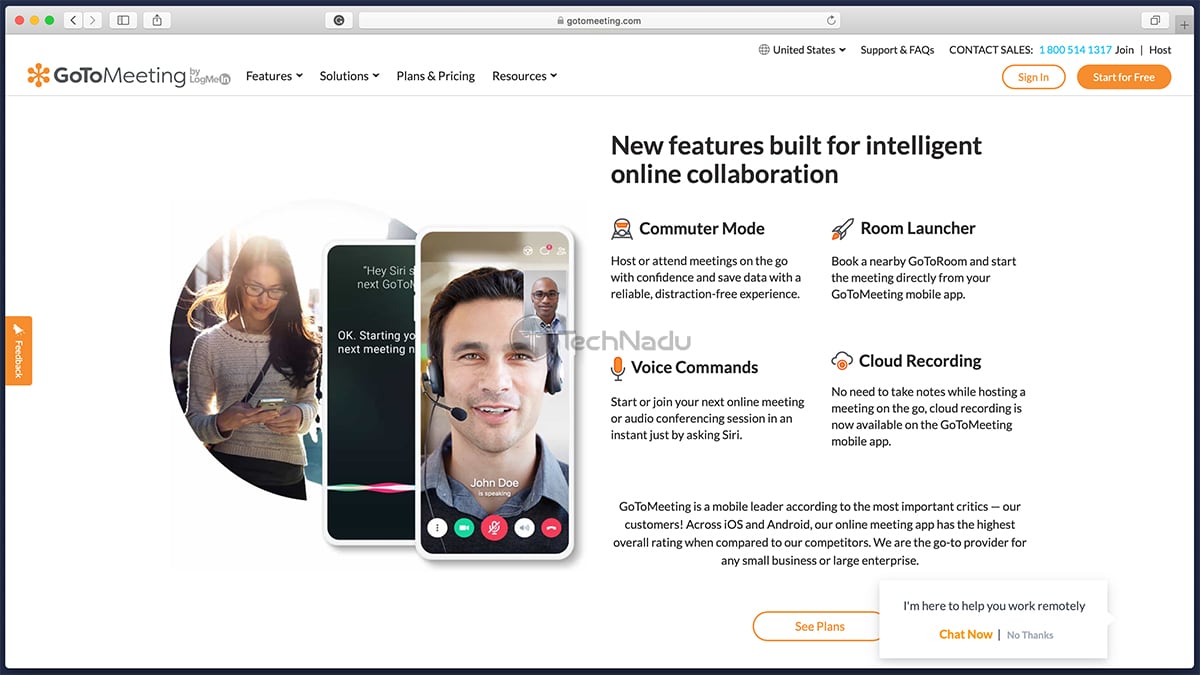 Those looking for an all-in-one solution for hosting meetings online should be more than happy with GoToMeeting. It is a highly reputable brand, bringing different kinds of online communication tools suitable for various sizes of corporate organizations. Individuals can get started for free (in a limited capacity, with up to three individuals), and there's a range of subscriptions aligned with the needs of small, medium-sized, and large companies.
Once you set up your GoToMeeting account, organizing a meeting takes only a few minutes of your time. You get high-quality video, multi-stream HD technology, automatic bandwidth adjustment, screen sharing, and plenty more. You should also know that GoToMeeting is known for its performance, as it always manages to deliver crystal-clear audio and video. It is especially important right now, as many individuals and companies are turning to the Web for their work-related needs (often slowing down some Web services).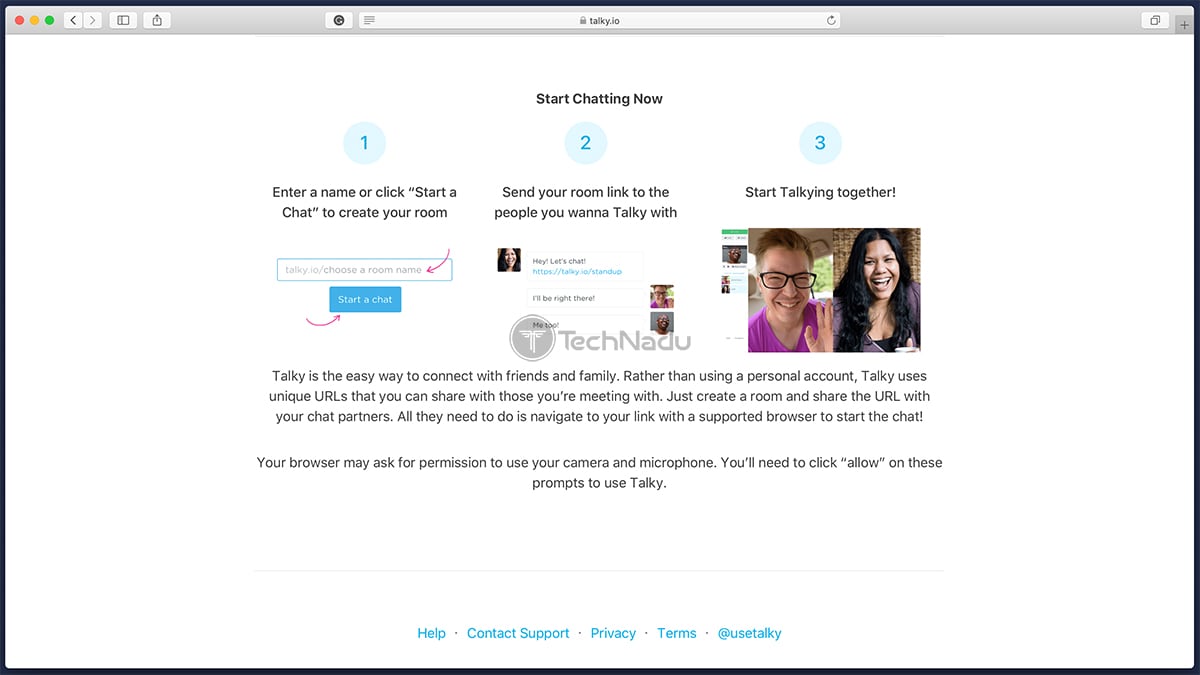 We also want our list of the best group video chat apps to offer something incredibly simple. Called Talky, this is a minimalist video chat app that lives entirely in your Web browser. It means that you don't get to download any apps, as everything happens online, in real-time. And the best thing here is that Talky is 100% free of charge, and there are no hidden fees, locked features, or anything similar.
Getting started with Talky is quite easy. Open up its website, create your video chat room name, and that's about it. Now, share your Talky URL with anyone, and they'll be able to join for a video chat. Keep in mind that Talky supports up to six participants simultaneously, so there are some limitations, after all. Aside from chatting live, you can also share your screen, which makes Talky suitable for small teams and business-related needs as well. All in all, this is definitely a hugely interesting tool, especially if you're looking for something simple, free, and effective.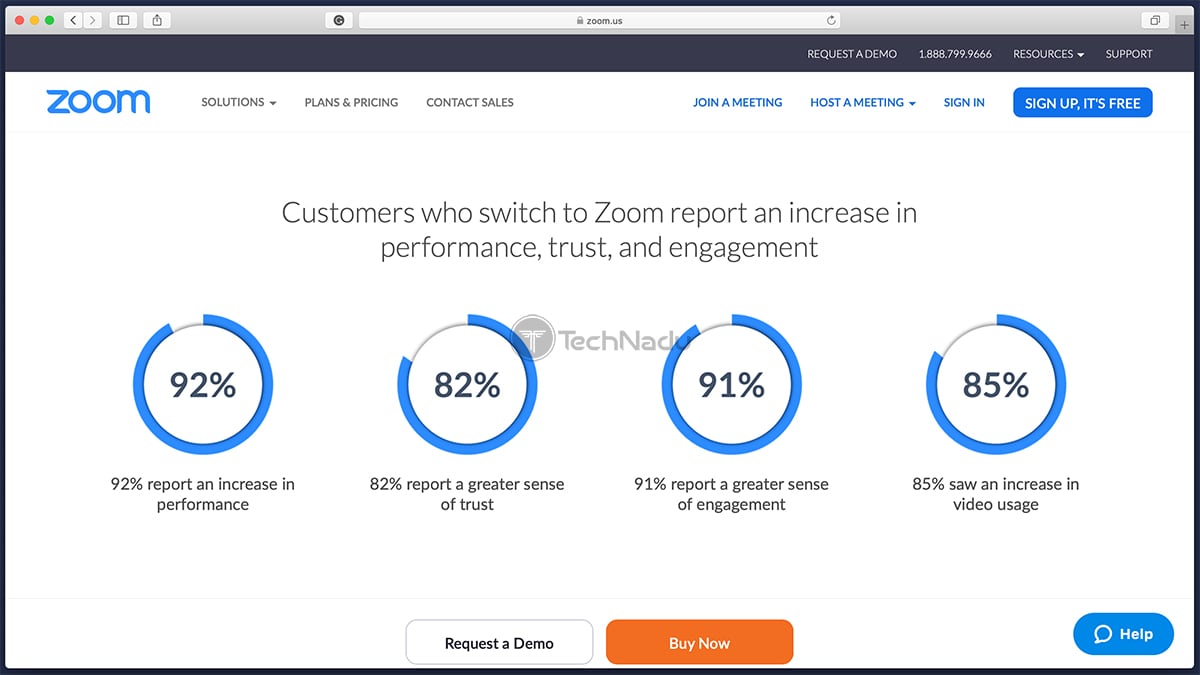 Important Note: We've decided to place Zoom as the final option in this article, despite its massive popularity at the moment. As it turns out, Zoom poses a risk for your privacy, as the application has been involved in illegal data sharing, leaking Windows credentials, and allowing hackers to access your mic and camera. If you still decide to use Zoom, we recommend using it in non-critical situations only.
At the moment, Zoom seems to be the most popular platform for hosting digital meetings. Even before the Coronavirus outbreak, this tool managed to build a reputation for allowing its users to stay connected, the easy way. However, Zoom has done plenty to introduce new features, enable HD video calls for all of its users, and make sure its performance stays intact. And of course, you still get to use its highly polished applications, available for all currently popular desktop and mobile operating systems. And for any other devices and platforms, you can always use the Web version of Zoom.
Even though Zoom is best-used on desktop platforms, mobile apps come with everything you need to make video calls. And if you're looking for a free video chat app, know that Zoom can help. Using a free account, you get to host meetings with up to 100 participants (up to 40 minutes at a time) and unlimited 1-on-1 meetings. Premium plans support unlimited conferences with up to 1,000 participants, which are clearly designed to be an enterprise-level solution.
Dear readers, that would be all we've prepared about the best apps for group video chatting. In case you have any additional recommendations, please don't hesitate to let us know. You can always use the comments section found below, and we'll make sure to respond promptly. Thanks!