If you check our article on the best Kodi repositories, you'll see many legal and safe-to-use options. However, before you install any 'external' addons, you'll need to add a repository to Kodi first. So, let's talk about how that is done.
First of all, know that repositories act as sources of individual Kodi addons. Once you install a repository, you add a new source of addons to your Kodi, which can be updated at any moment (in the background). Therefore, this is an excellent way to get a steady 'flow' of new Kodi addons.
Finally, here's our step-by-step guide on how to add a repository to Kodi.
1. Launch Kodi and click on the cogwheel icon (top-left corner) to access its settings.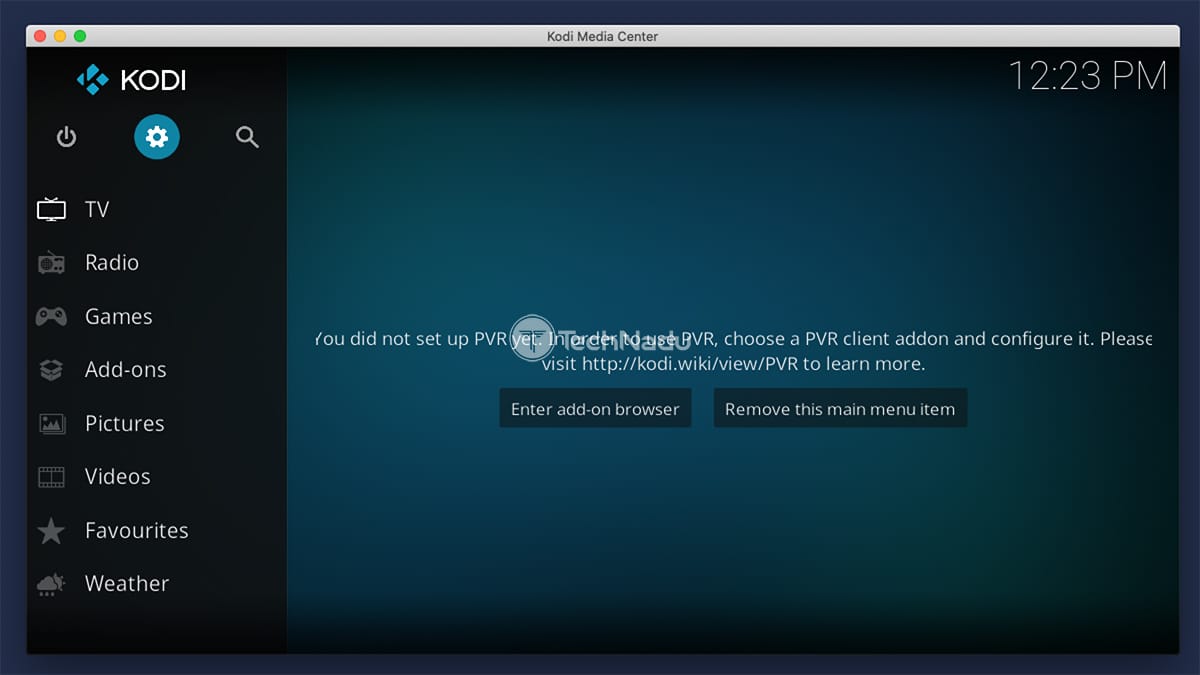 2. In the top-left corner, you'll see an icon named 'File Manager.' Click on it.
3. You now need to double-click on 'Add Source,' and a pop-up window should appear.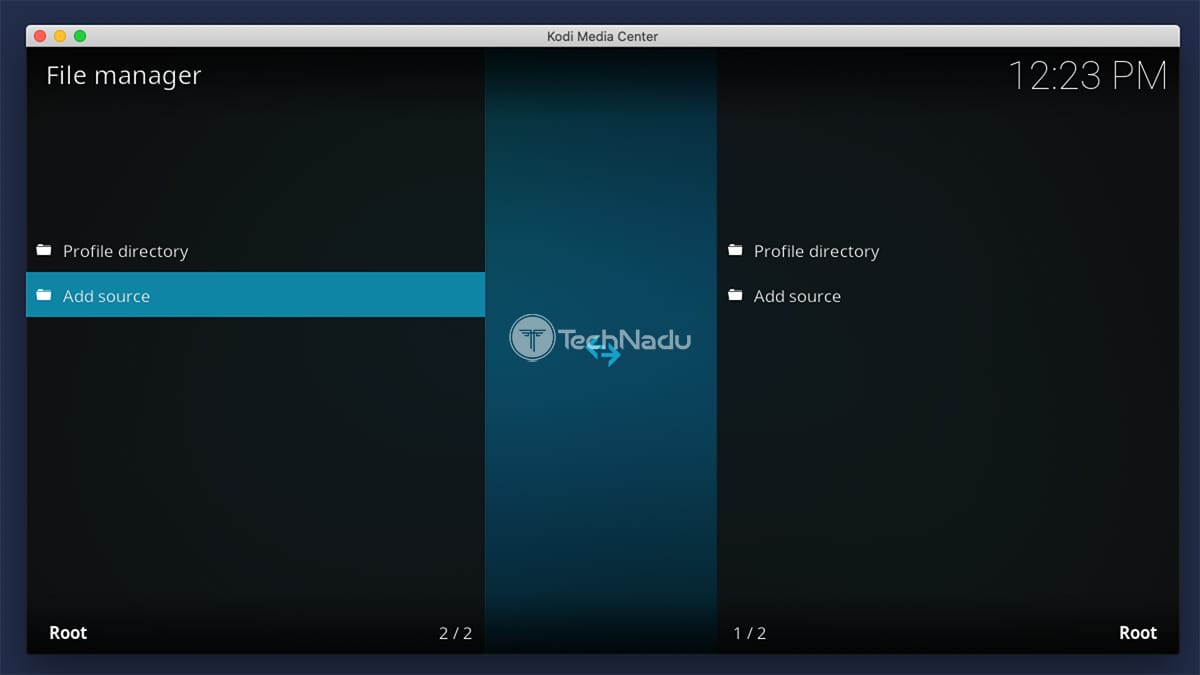 4. This is where you'll get to enter two types of information. First, click on '<None>' and input a URL of the repository you'd like to use. Click 'OK' to dismiss that field once done.
5. Don't forget to name your new source. So, at the bottom of the pop-up window, provide a name and click on 'OK' to dismiss the pop-up.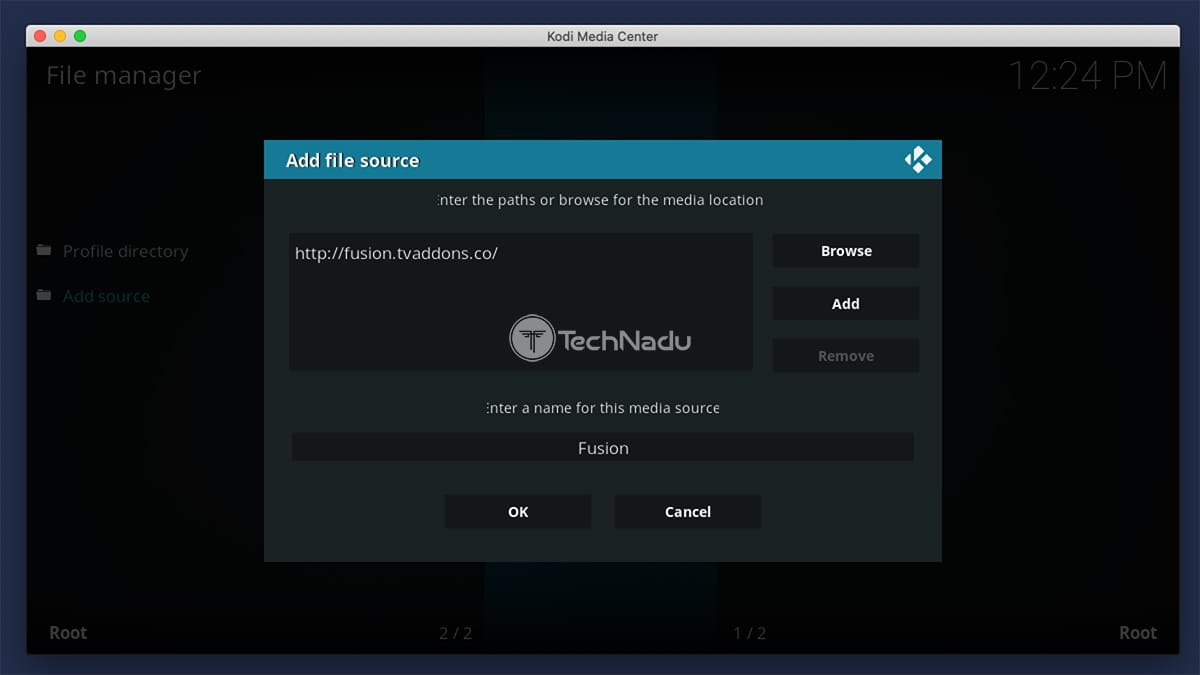 6. Return to Kodi's home screen and select 'Add-ons' from the main menu.
7. Take a look at the top-left corner and click on the 'open box' icon.
8. Select 'Install from ZIP File,' and another pop-up will appear.
9. You now need to find a ZIP file. Click on the repository's name, and its ZIP should be located there. Once you find it, click on the file's name. Wait a couple of moments.
10. You've now added a repository to Kodi. To access it, select 'Install from Repository,' select its name, and browse its selection of addons.
Tip
As you can see, we've first added a new source to Kodi – and then used the 'Install from ZIP file' option to access that online source. In other words, repositories come as ZIP files (and there are hosted online).
A quicker way to install a repository is to download its ZIP file locally (by visiting its website via any Web browser). Once you download the ZIP file to your computer, use Kodi's 'Install from ZIP file' tool to navigate to the downloaded file (locally) – and install it from there.
Before we let you go, we'd like to provide a few useful resources. Since you'll be dealing with third-party add-ons, make sure to know the difference between official and unofficial Kodi addons. And also, here's why unofficial Kodi addons aren't safe to use.
That would be all we've prepared on how to add a repository to Kodi. If you have any questions for us, post your comment below. And finally, don't forget to share this article online. Thank you – and enjoy using Kodi!