Loyal readers of TechNadu have probably noticed that we are running our very first giveaway. We have included a short overview and an entry form that can be seen at the bottom of each article. So, you might be wondering what this giveaway all about? This is why we wanted to share the details with you. Here's everything you need to know about TechNadu's Fire TV giveaway.
What to Expect?
Here at TechNadu, you can learn all you need to know about cord-cutting technologies. We feel that 2017 was an incredible year for media streaming services and cord-cutters in general. Aside from well-known services like Netflix and Hulu, there are plenty of other interesting options. On top of that, we are passionate users of Kodi as well. So, is there anything that is common for all these technologies? Yes, there is – and that's the Amazon Fire TV.
Continue reading to learn why we've decided to give away Amazon Fire TV and how you can become a proud owner of one of these devices.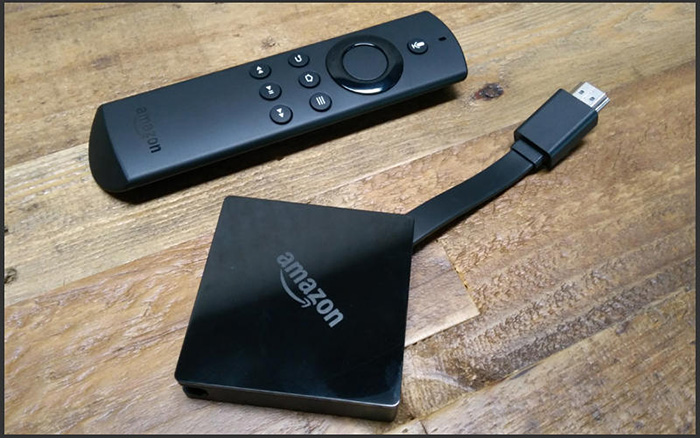 Why The Amazon Fire TV?
The best way to enjoy the Internet and the freedom it offers is to use a customizable streaming device. We can't think of a better option than the Fire TV (also known as Fire TV Stick). The most important reason is the flexibility this device offers. Here's in-depth information:
First of all, the Fire TV is powered by Fire OS. This is a version of Android that is optimized for large-screen TVs. All you need to do is to connect your Fire TV to your TV and you're ready to go!
Once you launch Fire OS, you will be greeted by thousands of available apps. Some of these are Netflix, Hulu, and Amazon Video. Combined together, these offer more than a half of million of movies and TV shows. And this is not where the available apps end.
Finally, we shouldn't forget to mention Fire TV's capabilities. If you have a 4K TV, you can play 4K content without any issues. HDR (High Dynamic Range) is also included, which provides an amazingly clear picture.

Which Model Are We Talking About?
For our first giveaway, we have decided to offer the most capable Fire TV. This model is also known as 'All-New Fire TV'. You can learn more about this device on this Amazon page.
You will receive the 2017 model that comes with a small media streaming device in addition to the Alexa Voice remote.
To begin using it, all you need is to hook it to your TV and sign-up for an Amazon account. Then, you can install Kodi or use it for anything else.
Is There a Special Reason for The Giveaway?
Actually, there are two special reasons why we have decided to run the Fire TV giveaway. We hope you'll feel excited about both of these.
First, we are celebrating our first birthday! We feel incredibly fortunate to have passionate readers who are always willing to jump into any discussion. And is there a better way to celebrate a birthday than to spread the joy?
Also, we are entering this year's holiday season. This is another reason why we want to provide something valuable to our readers. In case you're one of the winners, you'll receive your brand-new Fire TV just in time for the holidays. All you need is a comfy sofa and a hot cup of cocoa.

How to Enter the Competition?
At the bottom of every article published on TechNadu, you will find an entry form. There are a number of ways to enter. You can log in using your social media account and spread the news about TechNadu. Then, it's time to collect additional points that increase your chances of winning the Fire TV:
You can sign-up for our newsletter. Don't worry, we don't send spam messages;
You can visit our Facebook page. In case you like what you see, feel free to like us on Facebook;
You can subscribe to TechNadu on YouTube and take a look at the published video tutorials;
Finally, you can refer friends. You will get additional points for each of your friend that visits our website.
The giveaway ends on December 25, so don't hesitate to apply as soon you can. You can be one of three lucky winners!
Final Thoughts
We sincerely hope you'll like our giveaway and that you'll sign up. You can bookmark this page since this is where we'll keep you informed about the results.
Once again, thank you for sticking with us. We have a lot of useful content prepared, so make sure to visit TechNadu on a regular basis. Thanks!