The history of how the puzzle game Tetris came to be will be told in the upcoming exclusive movie. It will not be an obvious success story. Foreign concerns, illegal license transactions, and geopolitical disagreements will undoubtedly provide a fascinating look into how Tetris gained such enormous popularity.
Tetris will portray the tale of the iconic puzzle game from the point of view of Henk Rogers, a guy caught up in the Cold War who sees possibilities in distributing Tetris globally. Regrettably, a clash of ideals occurred in taking Tetris outside the Soviet Union because it was developed there. Rogers should do all in his power to complete his assignment. By simply licensing Tetris as a packed game with every unit, his contribution would be crucial in making the original Game Boy one of the best-selling video game systems of all time.
As Tetris has been under development since July 2020, the worldwide coronavirus epidemic has probably had an influence. This movie has nothing to do with the trilogy of Tetris movies that Larry Kasanoff intends to make. 
So, do you want to watch Tetris online for free from anywhere? Keep reading to find out how to stream Tetris online and learn about its release date. 
When and Where to Watch Tetris 
On Friday, March 31, 2023, the thriller film Tetris will air exclusively on Apple TV+, and you can even watch Tetris for free online on Apple TV Plus with a 7-day free trial. 
How to Watch Tetris for Free on Apple TV Plus
Since this is an Apple TV Plus original title, you may watch Tetris on Apple TV Plus. You may do so by subscribing to the platform's service. The app and website are currently available across over 100 countries and territories. They operate on over 1 billion screens, including the United States, United Kingdom, Canada, Australia, New Zealand, Europe, and India.
Watch now on the Apple TV app with an Apple TV+ subscription. Watch offline. Ad-free and on demand. New Originals every month. Up to six family members.
The membership charge for Apple's streaming video service is USD 4.99 / £4.99 / CAD 5.99 / AUD 7.99 per month, but the best thing is that you may stream Tetris for free by getting the benefit of the 7-day free trial on Apple TV Plus that is offered to new subscribers.
You can also watch the film for free through various Apple promotions, including a limited-time deal that provides a generous 3-month free trial of Apple TV Plus to individuals who purchase and activate a new iPhone, iPad, Apple TV, Mac, or iPod touch. Apple One provides a 30-day free trial of Apple TV Plus.
Many Apple Original movies, as well as drama, comedy, and documentary programs, are available on the Apple TV Plus streaming platform, including the Oscar-winning CODA, Roar, Make or Break, Extrapolations, Slow Horses, Tehran, Shrinking, Reluctant Traveler, and Dickinson, among many others. It also works with iPhones, iPads, Apple TVs, Macs, smart TVs (Samsung, LG, Sony, VIZIO, TCL, and others), Roku and Amazon Fire TV devices, Chromecast with Google TV, PlayStation and Xbox gaming consoles, and other devices.
Access Apple TV+ from Abroad
Apple TV Plus, like all other streaming platforms, is geo-restricted; therefore, you may need to use a reliable VPN to unblock Apple TV Plus if you are unable to watch this title when abroad. Just launch the VPN in the background using a server from a region where geo-blocks are disabled before loading the streaming platform.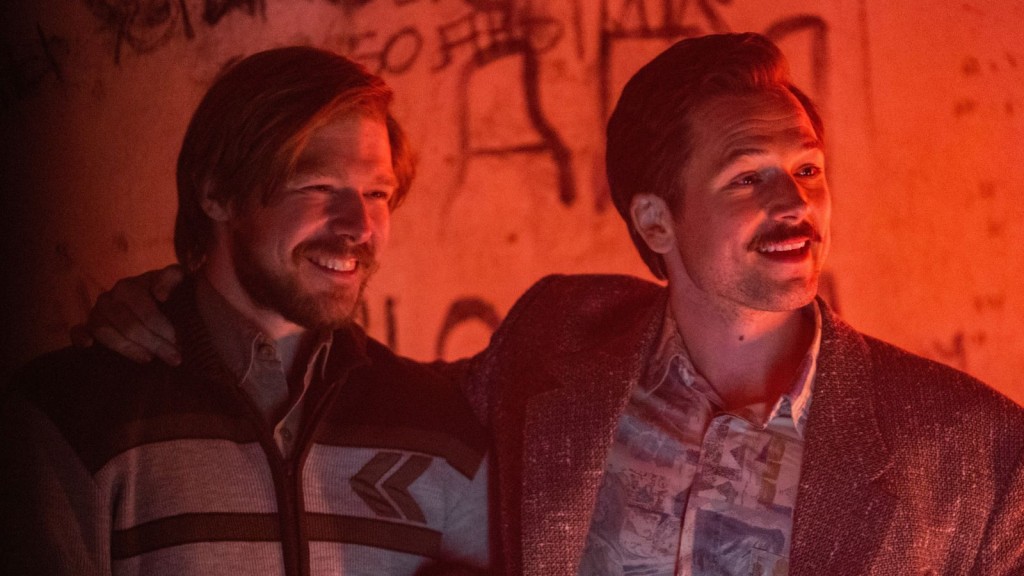 Tetris Cast 
Taron Egerton As Henk Rogers
Toby Jones As Robert Stein
Nikita Yefremov As Alexey Pajitnov
Sofya Lebedeva As Sasha
Anthony Boyle As Kevin Maxwell
Roger Allam as Robert Maxwell
Togo Igawa as Hiroshi Yamauchi
Ken Yamamura as Minoru Arakawa
Ben Miles as Howard Lincoln
Ayane Nagabuchi as Akemi Rogers
Tetris Trailer