Wool is set in a post-apocalyptic world. What's remained of humankind lives in The Silo, a 144-story-deep underground city. There are severe restrictions that must be obeyed, the most crucial of which is to not talk about or consider going outside. 
Juliette, or Jules, is an individualistic and diligent engineer in Silo, set in a dark, tainted future. Jules lives in a village hundreds of stories underground in a giant silo, which is the only way to exist in a world where the air is deadly. The survivors must abide by the strict regulations they believe are in place to keep them safe. Some defy the rules and dare to hope and dream for a better future. These people are deemed dangerous, and the punishment for disobeying the rules is simple: they are forced to "clean" outside. And it is a task they will not be able to do.   
Anyone interested is sent out to clean the external sensors that serve as cameras to the outside world. However, all cleaners will perish minutes later due to the toxic gases outside. Jules, played by Rebecca Ferguson, is a strong, responsible, and obstinate engineer hired as The Silo's sheriff. She looks into what motivated the former sheriff Holston and his wife to volunteer to clean outside and eventually finds herself in the same situation.
So, how to watch Silo online? We got all the info you need. Keep reading and find out where to stream Silo online and learn more about the upcoming series. 
When and Where to Watch Silo
On Friday, May 5, 2023, the science fiction series Silo aired exclusively on Apple TV+, and you will even be able to watch Silo for free online on Apple TV Plus with a 7-day free trial. 
How to Watch SIlo for Free on Apple TV Plus
You may easily watch Silo on Apple TV Plus since the series is an original Apple TV title. You may sign up for the platform's service in only a few steps. Over 100 countries and territories have access to the app and website. They have over one billion screens across the United States, the United Kingdom, Canada, Australia, New Zealand, Europe, and India.
Watch now on the Apple TV app with an Apple TV+ subscription. Watch offline. Ad-free and on demand. New Originals every month. Up to six family members.
The membership charge for Apple's streaming video service is USD 4.99 / £4.99 / CAD 5.99 / AUD 7.99 per month, but the best thing is that you may stream Silo for free by getting the benefit of the 7-day free trial on Apple TV Plus that is offered to new subscribers.
You can also watch the upcoming series for free through various Apple promotions, including a limited-time deal that provides a generous 3-month free trial of Apple TV Plus to individuals who purchase and activate a new iPhone, iPad, Apple TV, Mac, or iPod touch. Apple One provides a 30-day Apple TV Plus free trial.
It also works with iPhones, iPads, Apple TVs, Macs, smart TVs (Samsung, LG, Sony, VIZIO, TCL, and others), Roku and Amazon Fire TV devices, Chromecast with Google TV, PlayStation and Xbox gaming consoles, and other devices.
Many Apple Original movies, as well as drama, comedy, and documentary programs, are available on the Apple TV Plus streaming platform, including the Oscar-winning CODA, Tetris, Drops of God, Make or Break, Slow Horses, Jane, Servant, Reluctant Traveler, and Extrapolations, among others. 
Access Apple TV+ from Abroad
Apple TV Plus, like all other streaming services, is geo-restricted; therefore, if you cannot access this title while overseas, you may need to use an effective VPN to unblock Apple TV Plus. Before launching the streaming platform, just activate the VPN in the background using a server from an area where geo-blocks are disabled.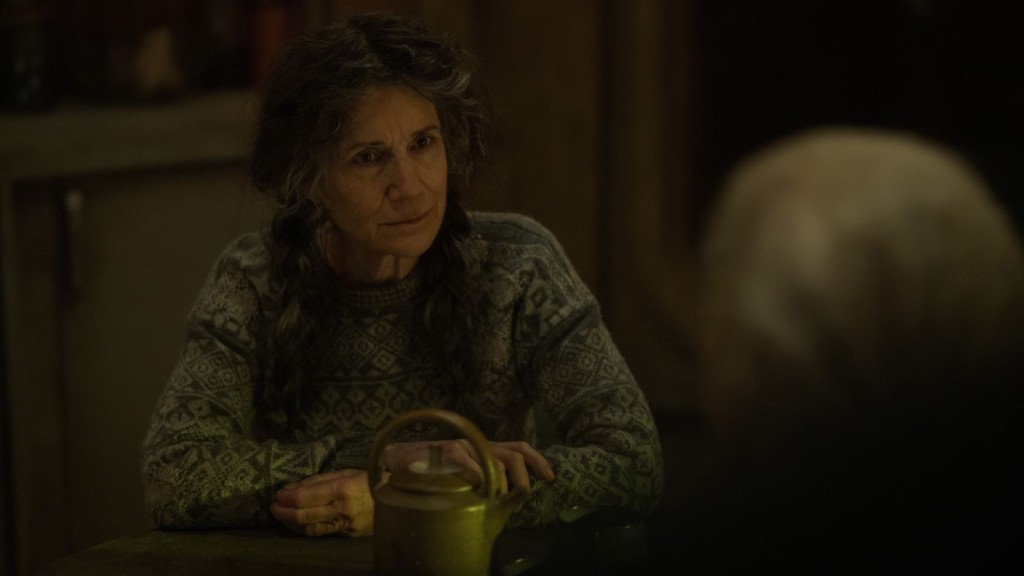 Silo Cast 
Rashida Jones as Allison
David Oyelowo as Holston
Common as Sims
Tim Robbins as Bernard
Rebecca Ferguson as Juliette
Iain Glen as Pete Nichols
Harriet Walter as Martha Walker
Chinaza Uche as Paul Billings
Avi Nash as Lukas Kyle
Ferdinand Kingsley as George Wilkins
Shane McRae as Knox
Matt Gomez Hidaka as Cooper
Rick Gomez as Patrick Kennedy
Lee Drage as Franky Brown
Henry Garrett as Douglas Trumbull
Will Merrick as Danny
Paul Herzberg as Kilroy
Silo Episode Guide
Season 1 Episode 1: Freedom Day (May 05, 2023) - Sheriff Becker's plans for the future are thrown off course after his wife meets a hacker with information about the silo.
Season 1 Episode 2: Holston's Pick (May 05, 2023) - Juliette, an engineer, pieces together what might have led to a co-worker's mysterious death.
Season 1 Episode 3: Machines (May 12, 2023) -  In her hunt for a new sheriff, Mayor Jahns clashes with Bernard. Juliette strikes a deal to keep the generator running.
Season 1 Episode 4: Truth (May 19, 2023) - Juliette tries gaining the trust of Deputy Marnes as they work to uncover the truth about recent tragedies.
Season 1 Episode 5: The Janitor's Boy (May 26, 2023) - Sims appoints Billings as chief deputy to keep tabs on Juliette, whose efforts to solve two murders lead to a showdown.
Season 1 Episode 6: The Relic (Jun 02, 2023) - During her investigation, Juliette uncovers disturbing secrets about someone she thought she knew.
Season 1 Episode 7: The Flamekeepers (Jun 09, 2023) - Bernard seeks Juliette's cooperation as he grows increasingly concerned about the silo's security. Juliette asks her father for a favor.
Season 1 Episode 8: Hanna (Jun 16, 2023) - New information causes Juliette to see her family's past differently—and she finally gains access to the silo's biggest secrets.
Season 1 Episode 9: The Getaway (Jun 23, 2023) - Racked with guilt, Billings sets off on a personal mission, only to discover a mind-blowing clue from Juliette.
Season 1 Episode 10: Outside (Jun 30, 2023) - Season finale. Juliette's fate seems sealed when certain truths finally come to light.
Silo Trailer