The final season of Servant is set to premiere soon as the final reckoning begins. We have the premiere date, cast, plot, and everything else you may want to know, and the best part is that you will be able to stream Season 4 for free from anywhere, even on the go or while traveling abroad.
From M. Night Shyamalan, Servant is a psychological horror streaming TV series that follows a wealthy Philadelphia couple, Dorothy and Sean Turner, in mourning after the unspeakable tragedy of the death of their thirteen-week-old son, Jericho, creates a rift in their marriage.
After Dorothy experiences a full psychotic break, the parents undergo transitory object therapy using a lifelike reborn doll that Dorothy believes is her real child. Since the doll was the only thing that brought her out of a catatonic state, they hired a young nanny called Leanne Grayson six weeks after his death. While Sean deals with the grief on his own, Leanne moves in to take care of the reborn doll, which opens their home to a "mysterious force."
The series stars Lauren Ambrose, Toby Kebbell, Nell Tiger Free, and Rupert Grint as the central characters. This being said, let's see when and how to watch Servant Season 4 online from anywhere.
When and Where to Watch Servant Season 4
Season 4's release date is Friday, January 13, 2023, and you will even be able to watch Servant Season 4 online for free on Apple TV Plus with a 7-day free trial. Season 4 is set to have 10 episodes, with one new episode released weekly, every Friday.
New content usually lands on the Apple TV Plus streaming platform right after 3 am ET (midnight PT).
Coming up next: Servant Season 4, Episode 4, titled "Boo," on February 3, 2023.
How to Watch Servant Season 4 for Free on Apple TV Plus
This series is an Apple TV Plus original title, and you will be able to stream Servant Season 4 on Apple TV Plus. You can do that by subscribing to the service where the platform has launched, and the app and website are available in over 100 countries and regions and run on over 1 billion screens right now, including the US, the UK, Canada, Australia, New Zealand, Europe, and India.
Watch now on the Apple TV app with an Apple TV+ subscription. Watch offline. Ad-free and on demand. New Originals every month. Up to six family members.
Apple's streaming service has a subscription fee of USD 4.99 / £4.99 / CAD 5.99 / AUD 7.99 a month, but the best thing is you can watch Servant Season 4 for free by taking advantage of the 7-day free trial on Apple TV Plus that's made available for new customers.
You can also watch Servant Season 4 for free via other Apple offers, and one of them is the limited-time offer that offers a very generous 3-month free trial for Apple TV Plus to customers who purchase and activate a new iPhone, iPad, Apple TV, Mac, or iPod touch. Apple One offers an even longer Apple TV Plus free trial - 30 days.
The Apple TV Plus streaming platform offers several Apple Original movies and also drama, comedy, documentary series, and more, including the Oscar-winning CODA, They Call Me Magic, Roar, Pachinko, Tehran, Swan Song, Dickinson, and many others. Plus, it works with devices such as iPhone, iPad, Apple TV, Mac, smart TVs (Samsung, LG, Sony, VIZIO, TCL, and others), Roku and Amazon Fire TV devices, Chromecast with Google TV, PlayStation, and Xbox gaming consoles, and others.
Access Apple TV+ from abroad
Apple TV Plus is geo-restricted, just like all the other streaming services, so you may need to use a capable VPN to unblock Apple TV Plus if you cannot access this title while traveling. For this to work, just run the VPN in the background using a server from a location where the geo-blocks are off before loading the streaming service.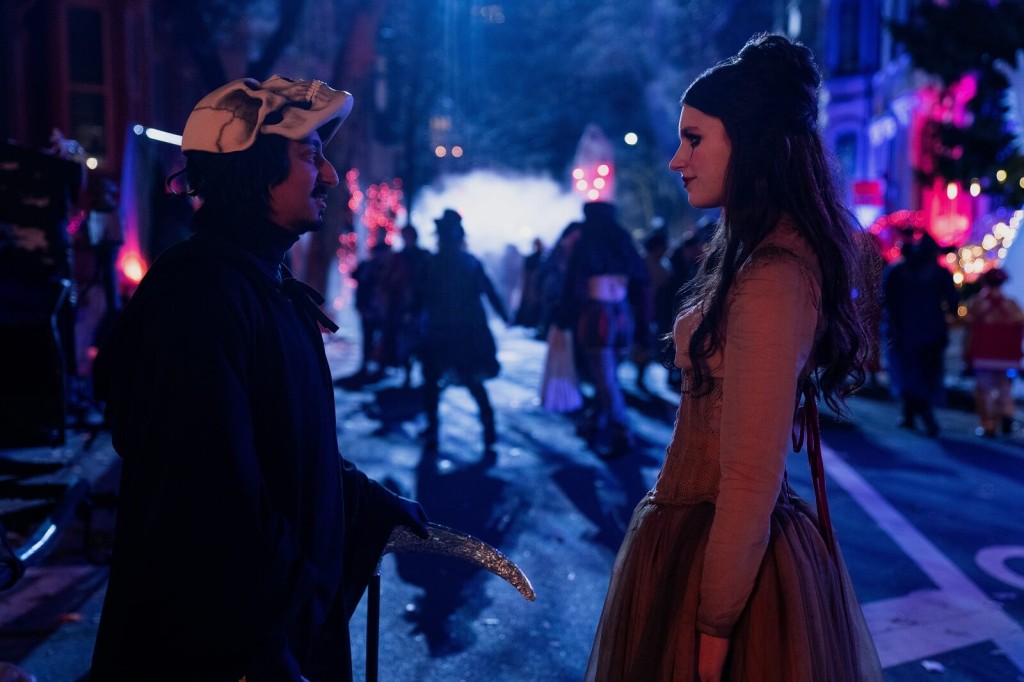 Servant Season 4 Cast
Lauren Ambrose as Dorothy Turner
Toby Kebbell as Sean Turner
Nell Tiger Free as Leanne Grayson
Rupert Grint as Julian Pearce
Alison Elliott as Aunt May Markhem
Todd Waring as Frank Pearce
Boris McGiver as Uncle George
Molly Griggs as Isabelle Carrick
Tony Revolori as Tobe
Phillip James Brannon as Matthew Roscoe
Servant Season 4 Episode Release Schedule
Season 4, Episode 1: Pigeon (January 13, 2023)
The war between Leanne and the Church of the Lesser Saints reaches its peak.
Season 4, Episode 2: Itch (January 20, 2023)
Leanne begins to torment Dorothy as chaos overtakes Spruce Street.
Season 4, Episode 3: Séance (January 27, 2023)
Dorothy hires two live-in nurses to help speed up her recovery—and protect her from Leanne.
Season 4, Episode 4: Boo (February 3, 2023)
Sean sees Leanne's true colors while she hunts her enemies on Halloween.
Season 4, Episode 5: TBA (February 10, 2023)
Season 4, Episode 6: TBA (February 17, 2023)
Season 4, Episode 7: TBA (February 24, 2023)
Season 4, Episode 8: TBA (March 3, 2023)
Season 4, Episode 9: TBA (March 10, 2023)
Season 4, Episode 10: TBA (March 17, 2023)
Servant Season 4 Official Trailer