Big Beasts is a new nature documentary series that is set to premiere soon on the small screens, and we have the premiere date and everything else you may want to know. The best part is that you will be able to stream this title for free from anywhere in the world you may be.
Narrated by Tom Hiddleston, Big Beasts was filmed over two years, and it takes us from freezing poles to tropical rainforests to meet nature's most stunning giants, as the series captures rare and first-ever footage using specialized equipment and next-generation filming techniques.
The series features some of the world's most massive species filmed across 17 countries, including the gray whale, the elephant seal, the giant otter, the gorilla, the hippo, the brown bear, the ostrich, the orangutan, the tiger, and the polar bear, who prove that being big comes with enormous challenges.
The new documentary is produced by Plimsoll Productions with Emmy Award winner Tom Hugh-Jones and Emmy Award nominees Grant Mansfield and Martha Holmes executive producing. Hugh-Jones also served as executive producer for Apple TV+ BAFTA Award-nominated and Jackson Wild Media Award-winning nature docuseries Tiny World.
With this said, let's see when and how to watch Big Beasts online from anywhere, even on the go or while traveling abroad.
When and Where to Watch Big Beasts 
Apple TV's new nature documentary premiered online globally with two episodes on Friday, April 21, 2023, and you will even be able to stream Big Beasts free on Apple TV Plus with a 7-day free trial. New content usually lands on the Apple TV Plus streaming platform right after 3 am ET (midnight PT).
The season has 10 episodes, and we'll get two new episodes a day every other Friday for five weeks.
How to Watch Big Beasts for Free on Apple TV Plus
This documentary is an Apple TV Plus original title, and this means you will be able to stream Big Beasts on Apple TV Plus by subscribing to the service in countries where Apple's streaming service has launched, including the US, Canada, the UK, Australia, New Zealand, Europe, and India. 
Watch now on the Apple TV app with an Apple TV+ subscription. Watch offline. Ad-free and on demand. New Originals every month. Up to six family members.
The website and the app are available in over 100 countries and regions and run on over 1 billion screens right now, and the platform has a subscription fee of USD 6.99 / CAD 8.99 / £6.99 / AUD 9.99 a month. However, you can watch Big Beasts for free by taking advantage of the 7-day free trial on Apple TV Plus that's offered for new customers.
You can also watch Big Beasts on Apple TV Plus via other Apple offers, such as the Apple One offer that includes an extensive 30-day Apple TV Plus free trial. There's also the limited-time deal that offers a very generous 3-month long free trial for Apple TV Plus to customers who purchase and activate a new iPhone, iPad, Apple TV, Mac, or iPod touch.
The Apple TV Plus streaming service's library includes several Apple Original movies and also drama, comedy, documentary series, and more, such as the Oscar-winning CODA, They Call Me Magic, Roar, Pachinko, Tehran, Swan Song, Dickinson, and many others. Plus, the platform works with devices such as iPhone, iPad, Apple TV, Mac, smart TVs (Samsung, LG, Sony, VIZIO, TCL, and others), Roku and Amazon Fire TV devices, Chromecast with Google TV, PlayStation and Xbox gaming consoles, and others.
Access Apple TV+ from Abroad
Apple TV Plus is geo-restricted, just like all the other streaming services, so you may bump into geo-blockades while traveling to some territories. This is why you will need to use a capable VPN to unblock Apple TV Plus. For this to work, just run the VPN in the background using a server from a home location where the geo-blocks are off before loading the streaming service.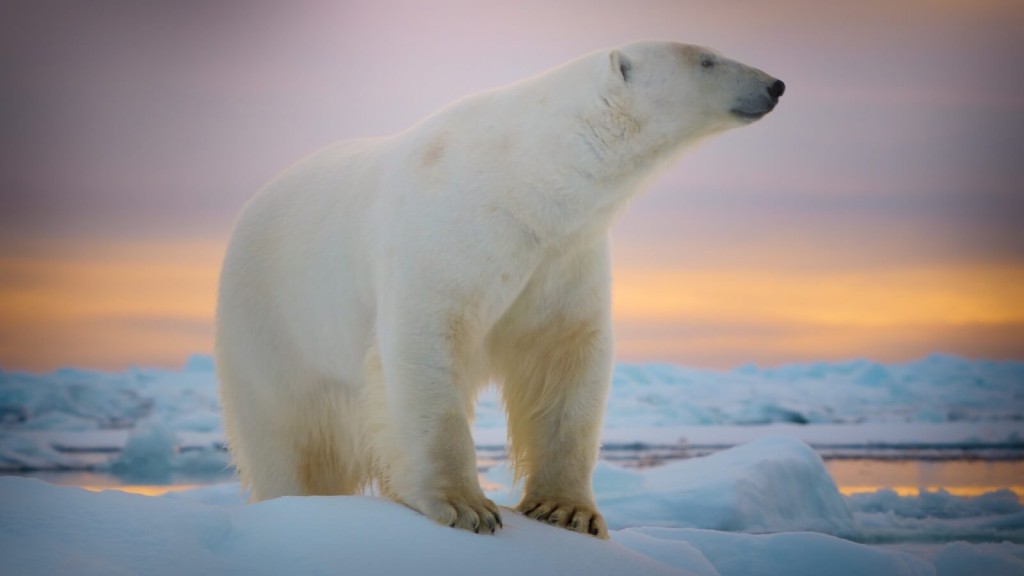 Big Beasts Episode Guide
Season 1, Episode 1: The Gray Whale (April 21, 2023) - Embarking on an epic journey for food, a mother whale leads her calf on the longest migration of any mammal.
Season 1, Episode 2: The Elephant Seal (April 21, 2023) - A four-ton elephant seal returns to his breeding beach on the cusp of summer and quickly learns the competition for females is fierce.
Season 1, Episode 3: The Giant Otter (April 28, 2023) - In the Brazilian Pantanal, a wetland larger than England, a six-foot otter attempts to raise her cubs in the shadow of hungry jaguars.
Season 1, Episode 4: The Gorilla (April 28, 2023) - Makumba is one of the best studied gorillas in the world. Now past his prime, he must find new ways to maintain his status as king of the jungle.
Season 1, Episode 5: The Hippo (May 5, 2023) - In Earth's largest inland delta, Africa's deadliest mammal fights to keep his family afloat as the dry season approaches.
Season 1, Episode 6: The Brown Bear (May 5, 2023) - Rocky Mountain summers are fleeting, leading local bears to gain weight, sharpen defenses and engage in a dynamic fight for domination.
Season 1, Episode 7: The Ostrich (May 12, 2023) - A blazing sun scorches the African savanna, where the planet's biggest bird protects his eggs and giraffes struggle to fuel their towering bodies.
Season 1, Episode 8: The Orangutan (May 12, 2023) - In Borneo, apes and monkeys train their babies in the treetops, but with gravity against them, the stakes are high — and crocodiles lurk below.
Season 1, Episode 9: The Tiger (May 19, 2023) - Monsoon season drives giants toward higher ground, and big cats battle it out to claim dwindling territory in an Indian valley.
Season 1, Episode 10: The Polar Bear (April 19, 2023) - Subzero temperatures force polar bears to bulk up; but as summer returns and the planet grows warmer, they find themselves on thin ice.
Big Beasts Official Trailer