Your Android TV box comes with all kinds of media streaming apps – many of which could be blocked in your region or country. With that said, you'll want to know how to unblock those apps while preserving your privacy – even on your media streaming device. So, here are the steps to take to set up a VPN on an Android TV box. 
IMPORTANT
Keep in mind that we'll use ExpressVPN in the following example. If you're still searching for a VPN, ExpressVPN would be our first choice as it's available on an extensive range of Android TV boxes. For more options, check out the best VPNs for streaming.
Also, the following method will explain how to use the Play Store to set up a VPN on your Android TV box, which applies to the majority of TV boxes available today. If you have a model without access to the Play Store, here's how to set up your VPN manually (you will need to use the OpenVPN Connect app in that case). 
1. If you're not yet a subscriber, go ahead and sign up for ExpressVPN. 
2. You'll land on the VPN's website, where you need to click on 'Get ExpressVPN.'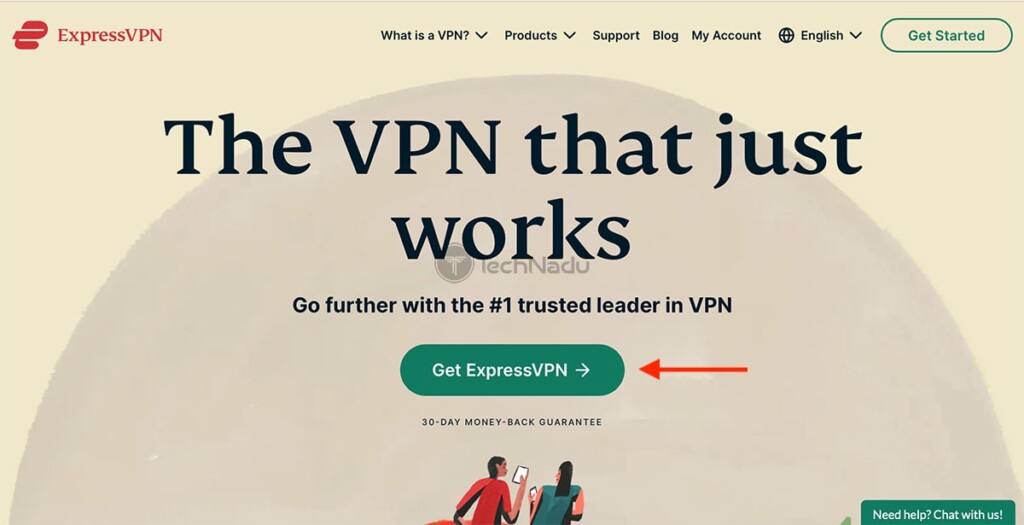 3. First, pick a subscription plan (you save quite a bit by picking a long-term one). 
4. Input your email address and pay for the chosen subscription plan.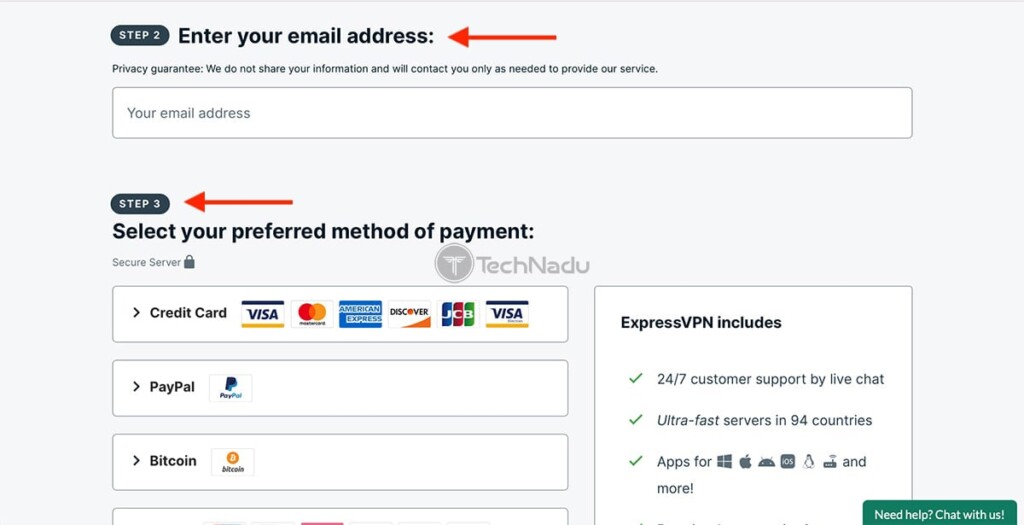 5. Once done, expect to receive a confirmation email from ExpressVPN's team. 
6. Now, turn to your Android TV box. Make sure to start from its home screen. 
Tip
The following screenshots depict the interface of Google TV, available on select Android TV boxes. However, considering that Android TV boxes run on vastly different versions of Android, you can expect your device's interface to be somewhat different than what you'll see below. Still, the general procedure is always the same. 
7. Find the Play Store app. Use its search functionality to look for 'ExpressVPN.'
8. You should now see ExpressVPN among the search results. Select its icon (card). 
9. At this moment, you should see ExpressVPN's overview. Use the 'Install' button.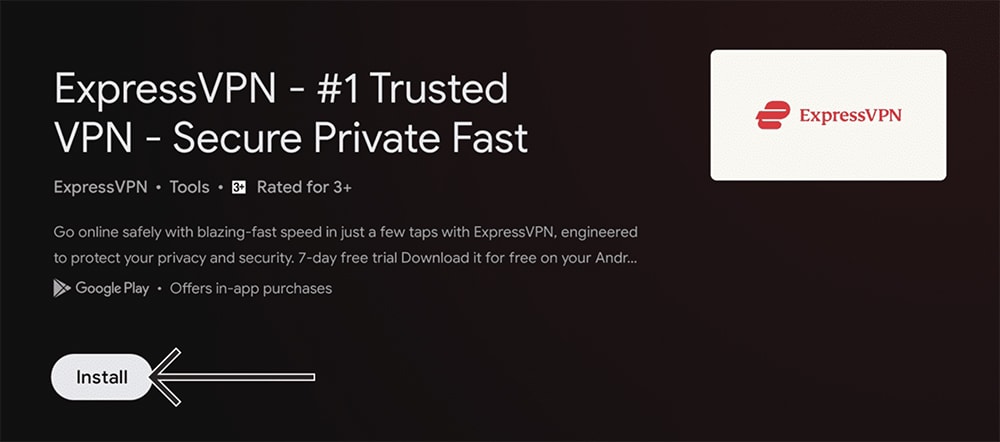 10. The VPN app will now download and install. Once done, pick 'Open.'
11. Once the app opens, select 'Sign In' to access your ExpressVPN subscription. 
12. Provide your email and password and select 'Sign In' once again. 

13. Choose whether to share anonymous logs and data with ExpressVPN.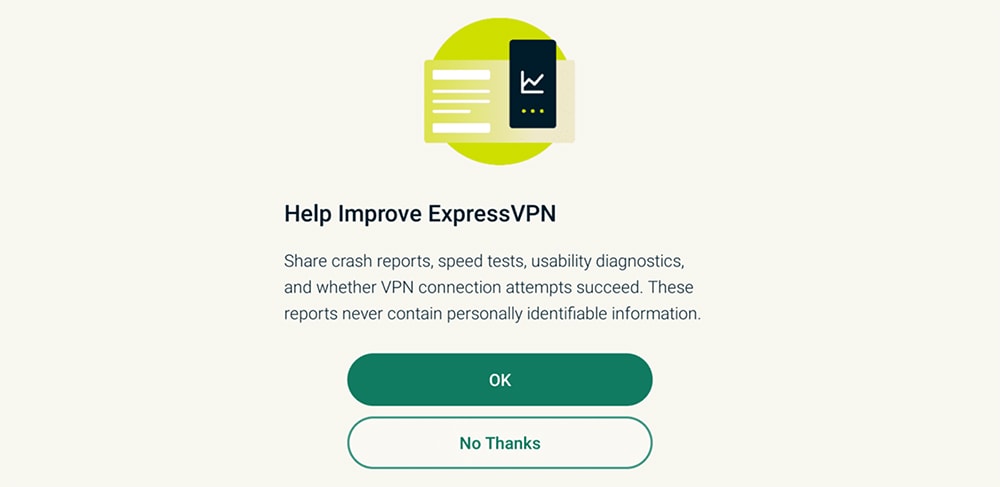 14. If asked to 'Set Up Your VPN,' make sure to click on 'OK.'
15. A pop-up will appear with a connection request. Pick 'OK' once again. 
16. At this moment, ExpressVPN's home screen will appear on your TV screen. 
17. To connect to the closest server available, press the ON/OFF switch.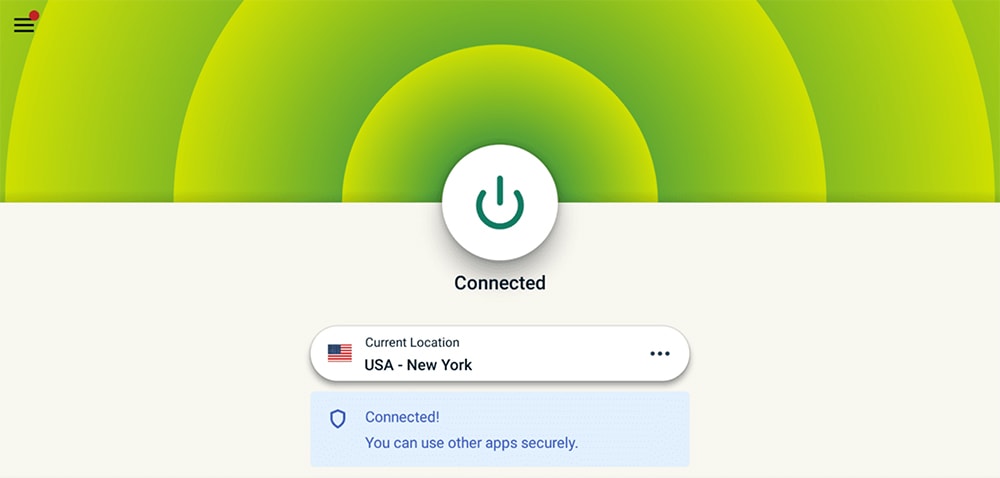 18. To disconnect at any moment, press the ON/OFF switch again. 
19. To pick a custom server, select the button below the ON/OFF switch. 
20. Browse the available servers via the 'Recommended' and 'All Locations' tabs.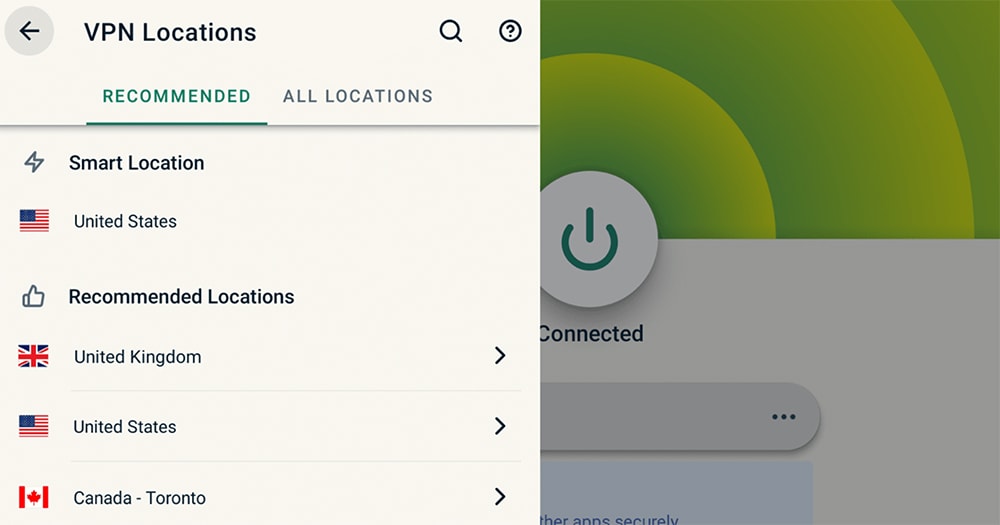 21. Once you pick a server, ExpressVPN will connect you automatically. That's it!
Once you setup your VPN on your Android TV box, do the same on other devices you might have. Keep in mind that today's VPNs support pretty much any device available. To learn more, check the following installation guides. 
That would be all on to setup a VPN on an Android TV box. If you have any questions for us, make sure to post them just below. And finally, thank you for reading!