NBCU launched its own streaming platform called Peacock last year, which brought a lot of content, a free tier and a paid tier, and support for almost all devices. Below we'll take a look at how to get Peacock on TiVo, so let's dive in.
The live TV and streaming service comes with thousands of hours of content that includes classic NBC shows, Peacock originals, sports, news, and more – and soon, we'll also see movies from Universal, DreamWorks, Illumination, and Focus Films studios arriving four months after their cinematic debut.
What TiVo Models Does Peacock Work On?
Peacock works on a few TiVo models. You can enjoy the service on TiVo Stream 4K and TiVo Mini LUX. On other models, you can try searching for the app in the Apps menu.
How to Add Peacock on TiVo?
NBCU's Peacock was a service available only to Comcast customers at first, then expanded to many other devices, such as Android, iOS, smart TVs, PlayStation, Xbox, Roku, etc. You can now find it on TiVo as well.
To enable Peacock on TiVo Stream 4K:
Select "My Services" from the Home screen. Enabled streaming services are marked with a check. (Note that you may need to press the LEFT button to see your enabled services.)
As you highlight Peacock, a TiVo Match Score shows you on a scale of 0-100 how likely you are to enjoy the shows and movies it offers. Select Peacock to enable it.
Of course, the first time you open it, you will need to enter your Peacock credentials to log in.
NBCU's streaming service is integrated into TiVo Stream 4K since 2020. TiVo Stream 4K is the device that plugs into an HDMI port on your TV, powered by Android TV. The Peacock catalog is available, and after you select the ad-supported Free tier or the Premium one, TiVo Stream recommendations will automatically filter the carousels to include the content available within your selected tier.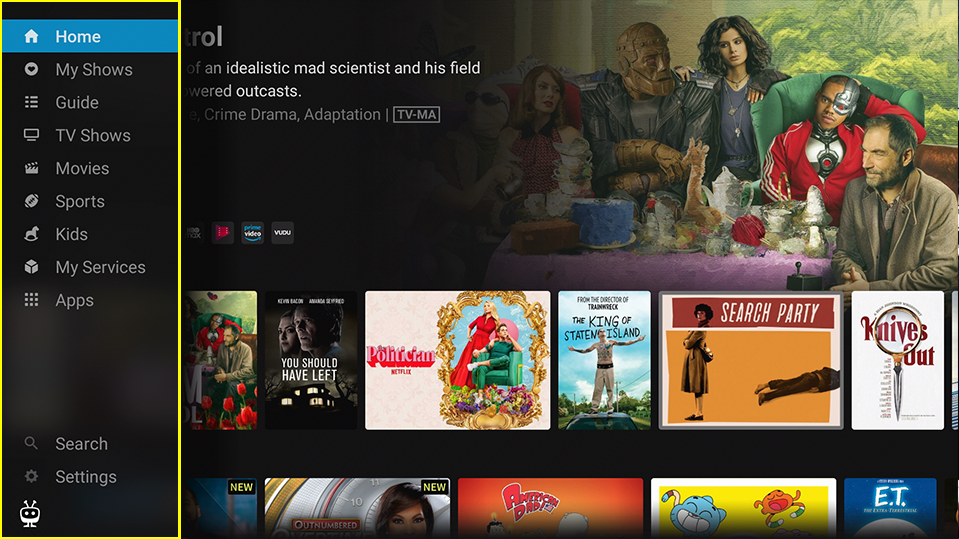 For TiVo Mini LUX, here's what you need to do:
From the home screen, go to Apps -> Get More Apps. 
Then, use the Search feature, and type the app's name via the virtual keyboard. 
Select the Peacock app icon and open the overview page. 
Tap to install the app and wait a few minutes. 
Once the app is installed, you can open Peacock and log into your account.
If you are not a subscriber yet, you can get Peacock by creating a free account. After entering a user email and creating a password, you can choose from the ad-supported Free tier, the Premium plan for $4.99 per month, or upgrade to Premium Plus for another $5/month and get rid of the ads. There are also annual plans that you can select for a better price. Also, if you are an Xfinity or Cox customer, you can access the limited-commercials Peacock Premium for no extra cost.
What Other Devices Are Compatible With Peacock?
Mobile and tablet devices: Android, iOS
Smart TVs: Vizio, Samsung
Media streaming devices: Apple TV, Android TV, Roku, Fire TV, Chromecast
Game consoles: PlayStation, Xbox
Other devices: Xfinity, Cox.
See the complete list of compatible devices here.