The new Chromecast comes with Google TV built-in, a platform that's poised to appear on other devices as well. So, let's talk about how to set up and use ExpressVPN on a Chromecast with Google TV. 
ExpressVPN has a native app for the Google TV platform, which relies on Android TV. With that said, any device that has access to Google TV (and the Play Store) is compatible with this VPN. 
1. Begin by getting your ExpressVPN subscription.
2. You'll be taken to ExpressVPN's website, so click on any of the 'Get ExpressVPN' buttons. 
3. Select a subscription plan, input your email address, and pay for the subscription. 
4. Once done, expect to receive a confirmation email from ExpressVPN's team. 
5. Then, turn to your Chromecast with Google TV built-in for the rest of this procedure. 
6. Using the top-placed menu of content categories, select 'Apps.'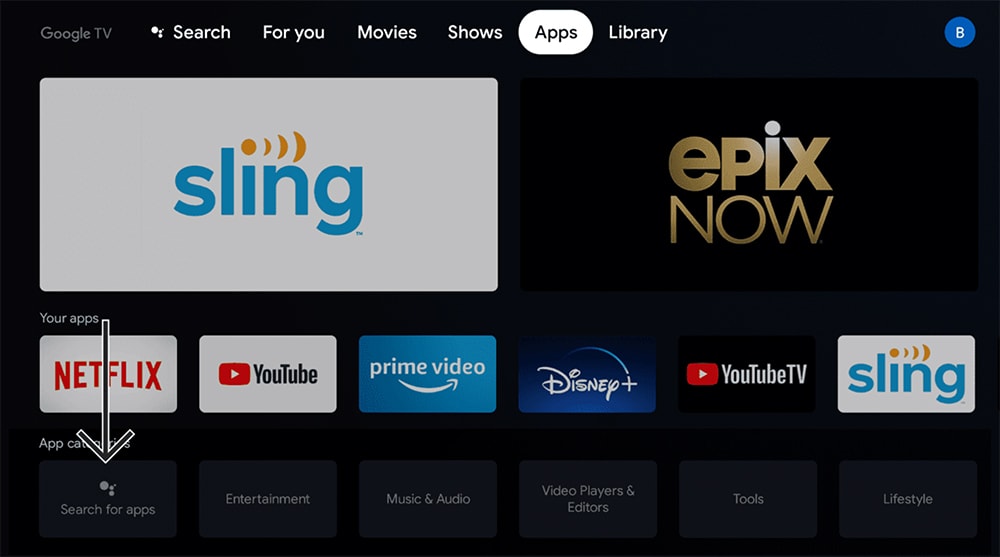 7. Then, scroll down until you see a row of icons titled 'App Categories.'
8. Select the first button you'll see there, which should be labeled 'Search for Apps.'
9. Use the built-in virtual keyboard to look up 'ExpressVPN' and select 'Search.'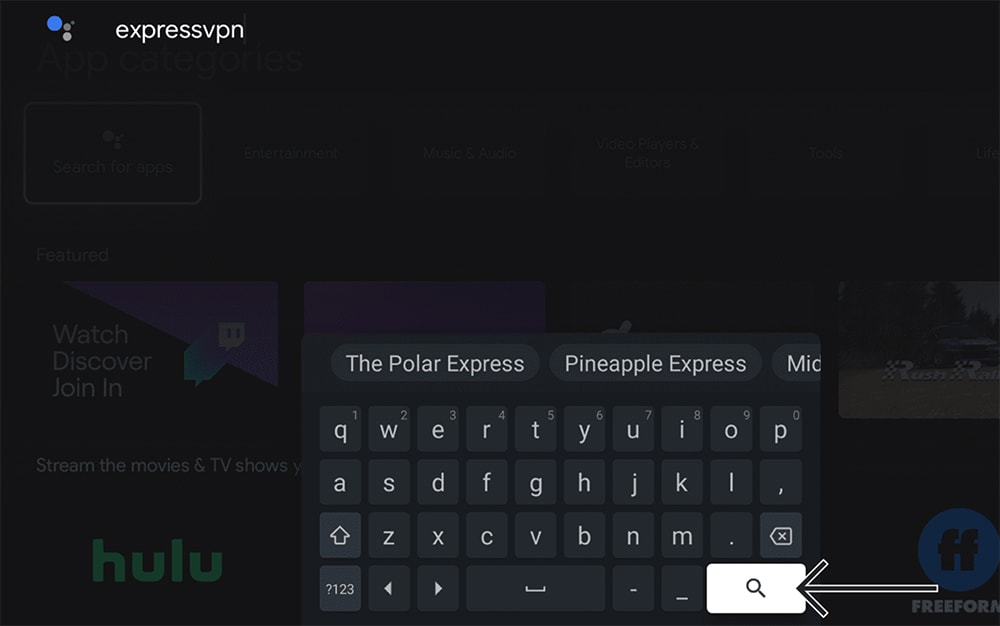 10. Select ExpressVPN's icon, and you should get to the app's overview. 
11. Press the 'Install' button to download ExpressVPN to your Chromecast.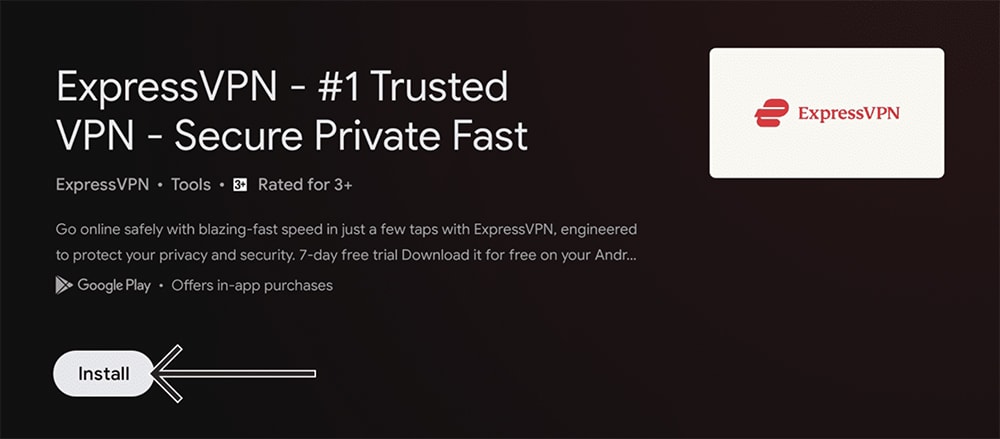 12. Then, press the 'Open' button to launch the VPN app. Now, let's activate ExpressVPN. 
13. Select 'Sign In' and then input your email address and password. Select 'Sign In' again.

14. When asked about sending anonymous data, choose 'OK' or 'No, Thanks.'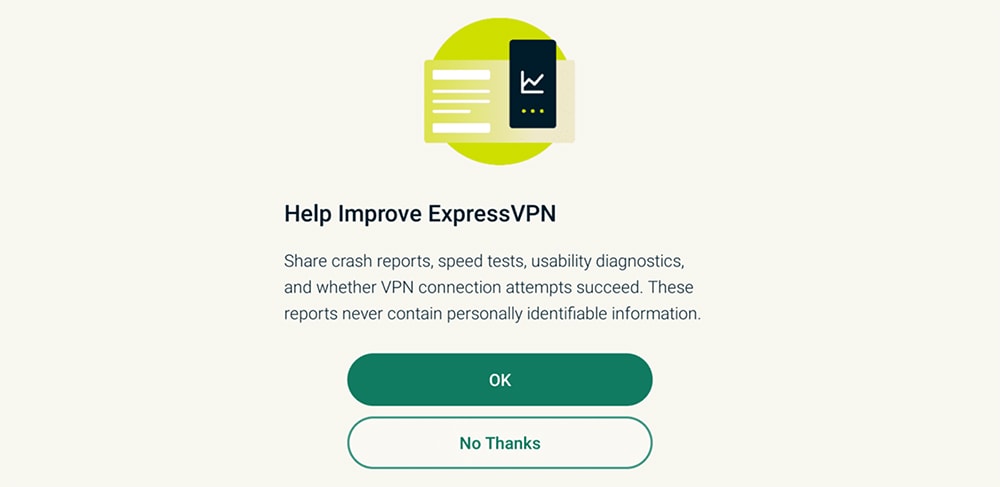 15. ExpressVPN will ask you to set it up now, so click on 'OK.'
16. Google TV will need to install ExpressVPN's profile, so go ahead with 'OK' once again. 
17. That's it! At this moment, you should see ExpressVPN's home screen, ready for use. 
18. To connect to the nearest server possible, select the ON/OFF switch.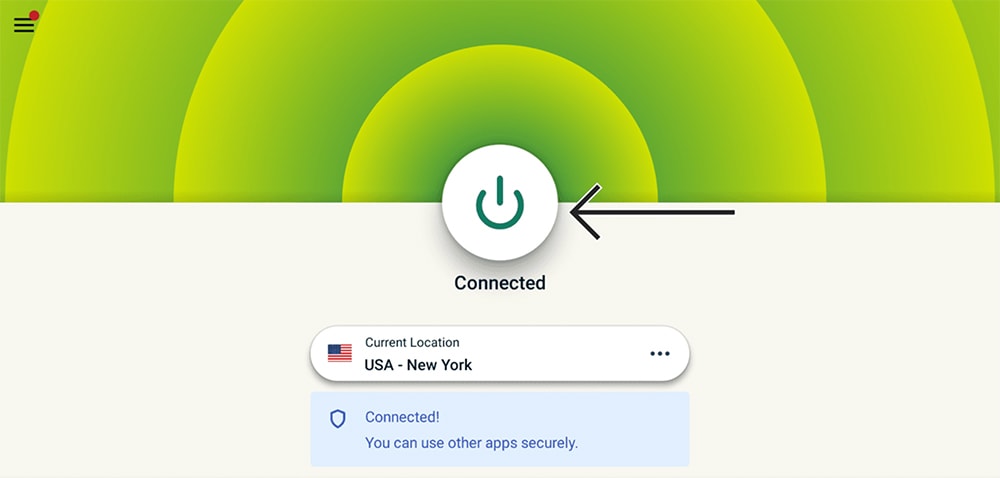 19. Once you connect to a server, the app will turn green.
20. To disconnect and end your VPN session, select the ON/OFF switch once again. 
21. After a few moments, ExpressVPN's UI will turn red (you won't be connected anymore). 
22. To pick a specific server, tap on the button just below the ON/OFF switch. 
23. Then, click on 'Recommended' or 'All Locations' tabs and pick any server from there.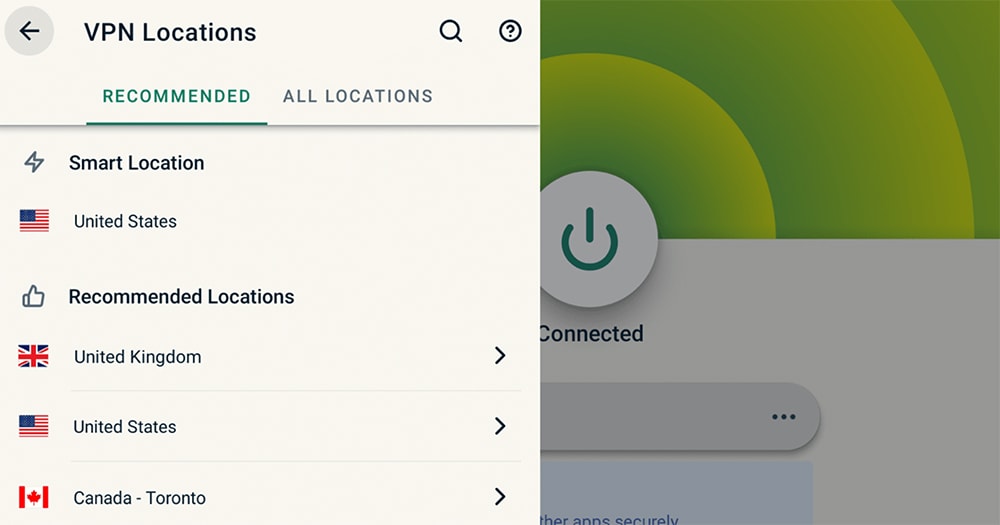 24. Once you select a server, ExpressVPN will automatically connect you after a few moments.
We highly recommend checking ExpressVPN's settings and optimizing the VPN as per your needs. To do that, select the hamburger button (three horizontal lines) in the top-left corner and then check what's on offer there. 
That would be all on how to set up ExpressVPN on Chromecast with Google TV. In case of any questions or doubts, know that you can count on us. Just make sure to post your comment below. And lastly, thank you for reading!