BlackBerry seized support for BlackBerry OS-powered phones in January 2022. However, this company's phones powered by Android still work, which means you can install ExpressVPN on BlackBerry by relying on the Google Play Store.
As per ExpressVPN's documentation, the BlackBerry Priv and BlackBerry DTEK50 are currently the only models officially supported. There are other BlackBerry phones powered by Android – but we can't make any promises as those models weren't tested by ExpressVPN's team.
How to Set Up and Use ExpressVPN on BlackBerry
To install ExpressVPN on a BlackBerry device, you need to turn to the Play Store. These are the steps you need to take:
1. Subscribe to ExpressVPN using your phone or computer and any Web browser.
2. Once you subscribe, go back to ExpressVPN's website. Click "My Account" using the top-placed main menu. Provide your credentials to access your ExpressVPN dashboard.
3. Navigate to Set Up Other Devices > Android. On the right, you'll have two options. First, tap the "Get It no Google Play" button and then download the ExpressVPN app.
4. If you can't find the app on the Play Store, use the "Download APK" option. The installation file will download, so open it once ready. Then, install the app manually.
5. No matter which installation method you pick, open the app once installed. Tap "Sign In" and provide your credentials. ExpressVPN will also ask about anonymous data logging.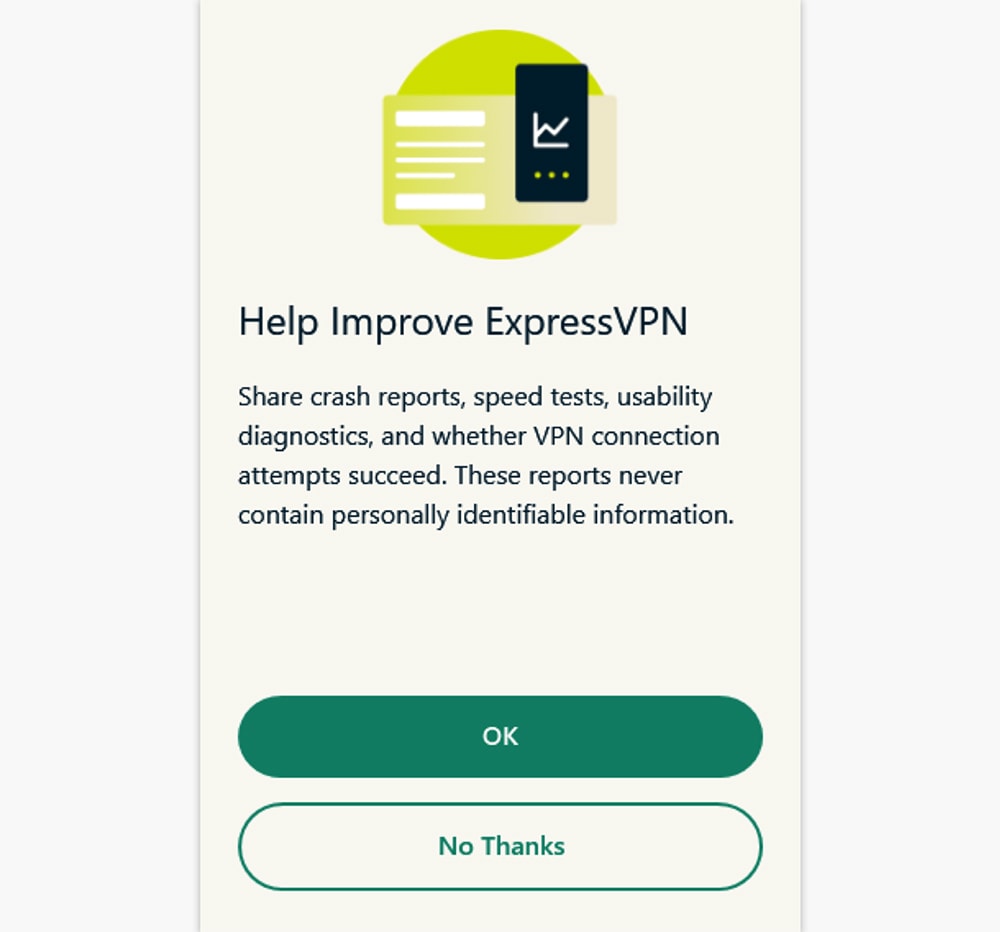 6. You will also be asked about a connection request. Make sure to tap on "OK" here, as the VPN must install a VPN profile on your BlackBerry device.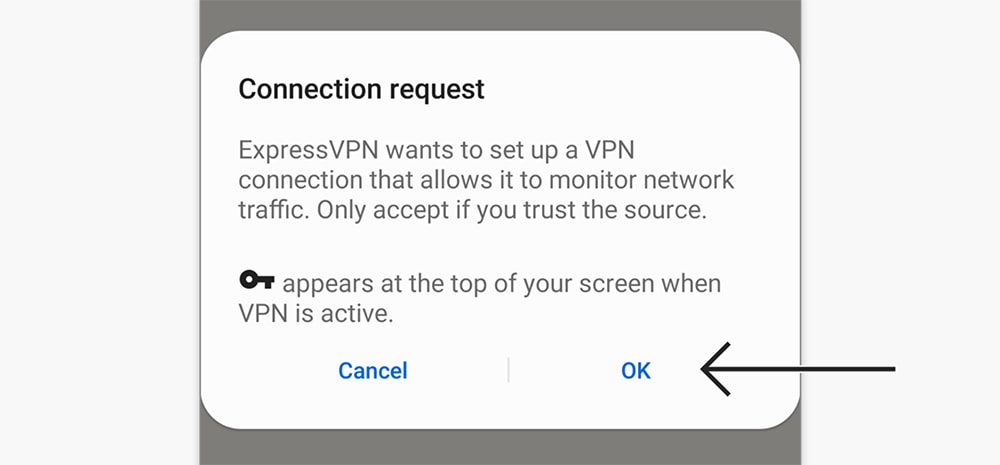 7. At this moment, you should see ExpressVPN's home screen. Tap the ON/OFF button, and ExpressVPN will connect you to the nearest server.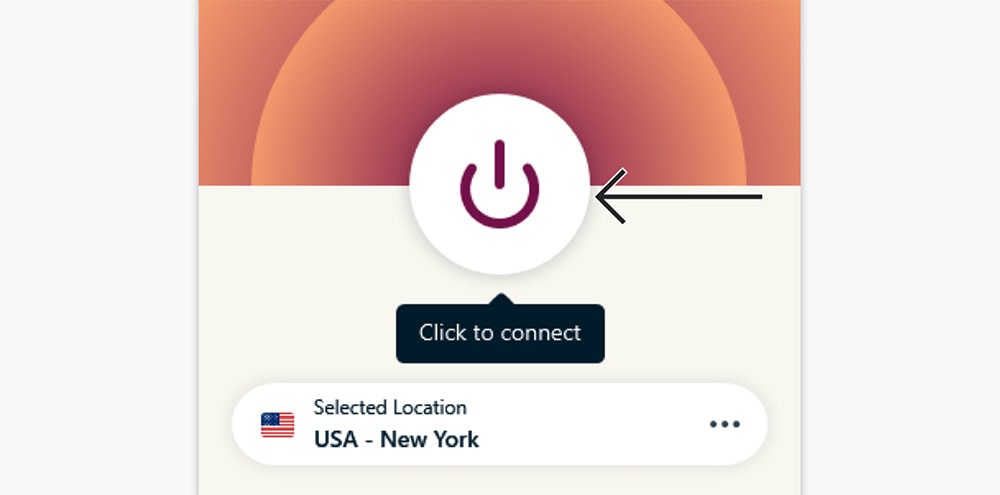 8. Tap the ON/OFF button again, and your VPN session will end (you'll disconnect). 
9. To pick a specific server, tap the button just below the ON/OFF switch. A new screen will open, using which you can choose any country or server name. As soon as you pick a new server, ExpressVPN will connect you automatically. That's it!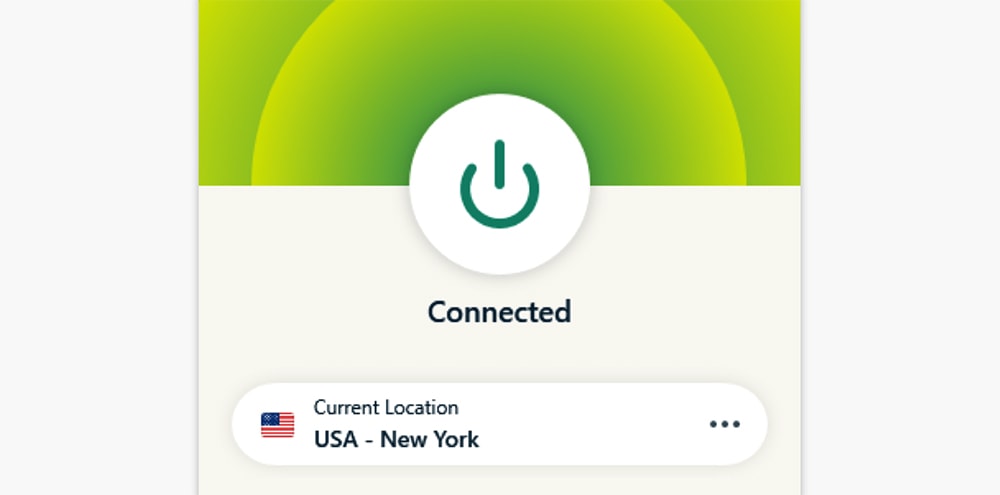 We highly recommend tapping on the hamburger button (three horizontal lines) in the top-left corner of ExpressVPN. That's where you'll find ExpressVPN's settings, letting you fine-tune your VPN connection. And also, in case of any issues with the app, you'll want to check our guide on what to do when ExpressVPN isn't working on Android. 
Final Thoughts
BlackBerry has left the smartphone industry, leaving most of its smartphones with weakened protection against online threats. However, thanks to ExpressVPN, which you can set up on a BlackBerry phone in under a minute, you can once again secure your sensitive information.
Of course, don't forget that your other devices deserve that same level of protection. You can find alternative installation methods in our guide on how to set up ExpressVPN on Android. And then, check our central guide on how to set up ExpressVPN, covering 60+ platforms.
That would be all on how to set up and use ExpressVPN on BlackBerry. If you have any questions for us, post them in the comments section below. Lastly, thanks for reading!