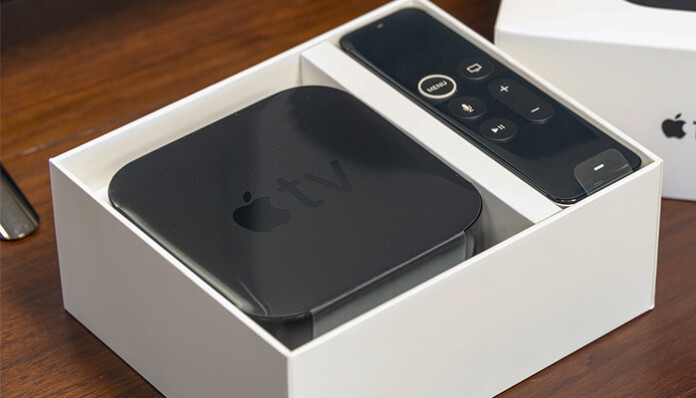 You can subscribe to DirecTV NOW for $105, which grants you a media streaming device + 3 months of using the service.
Your brand-new Apple TV 4K will be shipped in two to three weeks.
Continue using the service after the promo period, or decide to opt out – no strings attached!
As TechNadu reported back in March, DirecTV is having a very enticing promotion right now. You can get the all-new Apple TV 4K for $105 – which means you also get 3 months of prepaid service. In other words, you can subscribe for DirecTV NOW, pay three months in advance, and get a brand-new streaming device free of charge!
Unsurprisingly, this turned out to be a hugely popular deal which is why AT&T's offer is still active. As Apple Insider reports, you can take advantage of this offer throughout April, while supplies last. In case you place your preorder today, you can expect the device to be shipped to you in two to three weeks. You also must be wondering what happens if you decide not to use DirecTV NOW once the period of three months ends? Well, we have more good news for you. You get to keep the device, no strings attached!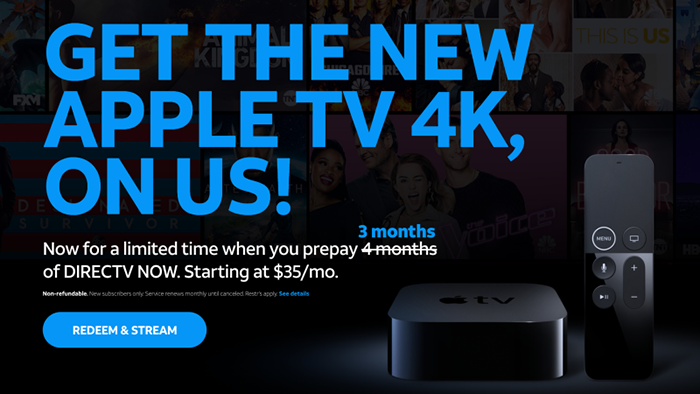 Now, let's take a deeper look at the promotion. You are required to sign up for DirecTV NOW and to pay for three months of service in advance. That is $105 in total, and this gets you the starter plan – which includes TV channels like HBO, Starz, Showtime, and Cinemax free of charge during the entire promotional period (three months). In total, there are more than 150 channels included that can be watched using the new Apple TV 4K, in addition to a whole range of media streaming. You can watch these channels online, using your Web browser as well. If you decide to upgrade, you can pick anything from the Entertainment package ($40 per month) which brings around 160 channels, up to the top-tier Premier package ($110 per month) that holds more than 330 channels.
It's clear that now is the best time to ditch your cable TV provider and join the ranks of cord cutters. If you'd like to learn more about Apple's latest media streaming device, make sure to read our review of Apple TV 4K. Please note that DirecTV NOW can also be used with devices such as Fire TV Stick and Amazon Fire TV.