We've seen a lot of talk during the previous years about copyright infringement. Both major entertainment companies and individual artists have complained about their work being devalued due to legal loopholes and rogue websites. However, European lawmakers seem to be the first to act. Back in June 2018, the European Union proposed an all-new copyright directive that caused quite a stir online. Companies like Google, Facebook, and Twitter have been strongly opposing the new law and especially – a section of the new law called Article 13. Since there are plenty of misconceptions about Article 13, it's time to separate the facts from numerous rumors, and set the record straight. And that's precisely what we'll do in this article.
If you continue reading, you'll learn all there's to know about Article 13 (or Article 17, as it's called now). Let's talk about how it affects both major tech companies and individual users. And more importantly, we'll talk about the way you can fight against these new oppressive measures. So, without further ado, let's jump right in.
What's the Main Goal of the EU's New Copyright Directive?
Even though the new EU Copyright Directive is quite broad, its main goal is to protect copyright owners in the digital realm. This means that from now on, major tech companies are held responsible for sharing copyrighted materials and they need to ensure that this doesn't happen.
In other words, companies like Google, Facebook, and Twitter (and well as any other) need to have certain filtering mechanisms in place to prevent copyright infringing material from ever appearing online. These mechanisms were first mentioned in Article 13 of the new law, which was in the works for a long time now, putting tech companies under additional pressure.
What's The Difference Between 'Article 13' & 'Article 17'?
Before any law is put to a vote in the European Parliament, it needs to go through a long way from its initial draft to its final text. This also happened with the new EU Copyright Directive, whose full name is 'Directive of the European Parliament and of the Council on Copyright in the Digital Single Market'. This is a comprehensive set of laws designed to change the way copyrighted is defined, regulated, and exploited in a digital environment. As such, it consists of a series of articles.
Well, Article 13 was the one that stirred plenty of attention once being revealed publicly. Directly related to the filtering of copyrighted content and making big tech companies liable for hosting such content (even without their knowledge), it's poised to have long-term consequences for everyone involved. However, 'Article 13' was a name for this specific subset of the EU Copyright Directive. The final text renamed 'Article 13' to 'Article 17' and it has been passed by the European Parliament under its final name.
Why is Article 17 Such a Big Deal? How Does it Affect You?
The core part of Article 17 consists of theoretical measures that companies need to use to prevent copyright infringement. These should be 'effective content recognition systems' that automatically detect problematic content and before it gets removed from the Web. Interestingly enough, particular attention has been paid to the status of 'Internet memes' as an example of how copyrighted material is used and shared across the Web.
It's not a secret that tech companies already have different kinds of filters to prevent certain kinds of content from appearing online. However, applying such systems into the way that Article 17 (ex Article 13) proposes automatically raises plenty of questions. This is because 'copyright' is such a broad term and should not be used against free speech. This applies to memes, parodies, clips of people at sporting events, YouTube creators providing reviews of movies, and more.
It's easy to see that we're now entering the world of censorship, completely changing the way that the landscape of our digital realm. In addition, this law goes against fair use of copyrighted material. This is precisely why Article 17 has the potential to change the way that user-generated content is shared online.
Why Are Tech Companies So Vocal Against Articles 13 & 17?
Major tech companies have been very vocal about the new copyright directive. However, we've heard the biggest criticism from YouTube. This isn't as surprising as this website relies on user-generated content and will be directly affected by Article 17.
In a very informative blog post, YouTube CEO Susan Wojcicki shared her company's views of the new law. The post starts by saying that YouTube has never been as popular as today, with the number of 1+ million subscriptions increasing 75%, year over year. The media streaming service also has more than 1 billion viewers each month. At the same time, Wojcicki talks about the dangers of Article 13 (now known as Article 17) and how the company is under siege in the European Union.
Wojcicki says that 'this legislation poses a threat to both your livelihood and your ability to share your voice with the world'. She also added that 'if implemented as proposed, Article 13 threatens hundreds of thousands of jobs, European creators, businesses, artists, and everyone they employ'. It certainly looks like she is not overreacting, given that YouTube could soon be forced to use pretty rigorous mechanisms that would stop a large percentage of content from appearing on the platform.
YouTube isn't the only one fighting against Article 13. In June of 2018, a Silicon Valley lobbying group called CCIA published an open letter against the directive. This group includes companies such as Facebook, eBay, Amazon, and Netflix. It's also worth noting that GitHub is opposing the law even though this company (along with Wikipedia) is explicitly excluded.
What's The Deal With the EU's Article 13 'Meme Ban'?
Being a draft, Article 13 didn't exclude any specific types of content from being marked as copyright infringement. Considering that memes and GIFs often use scenes from TV shows and movies, this type of user-generated content was seen as a potential victim. This is what many refer to when they talk about the 'meme ban'.
In case you're a fan of memes and GIFs, we have a good piece of news for you. As noted earlier, Article 13 become Article 17 in the final form of the Directive, which went through a series of (minor) changes. In the final text, memes and GIFs were specifically mentioned as being excluded from the new law. In addition, both memes and GIFs are marked safe for 'purposes of quotation, criticism, review, caricature, parody, and pastiche'.
What's The Current Status of Article 17 (ex Article 13)?
In April 2019, Article 17 (along with the rest of the EU Copyright Directive) was passed by the EU Council after being backed by 19 countries, while 6 member states voted against and 3 abstained. What this means is that the final version of the EU Copyright Directive will now go into a process called transposition. This means that each EU country will now have to implement the new laws and enact the Direct under their national laws. This process is expected to take up to 24 months.
Once the new law is passed by each EU member country, affected parties will be given a certain time frame to adjust their practices. This means that Article 17 will most likely find its place in our everyday lives sometime in 2021.
What The Future Holds For The New Copyright Directive?
Right now, individual EU countries are obliged to implement the EU Copyright Directive with respect to their national laws. This is done by translating the Directive and making sure that it's compliant with other currently active laws. This isn't a short process and it will take up to two years to be completed. In fact, we've already seen how complicated this process can be, with Italian lawmakers mistranslating Article 17 before it went into action.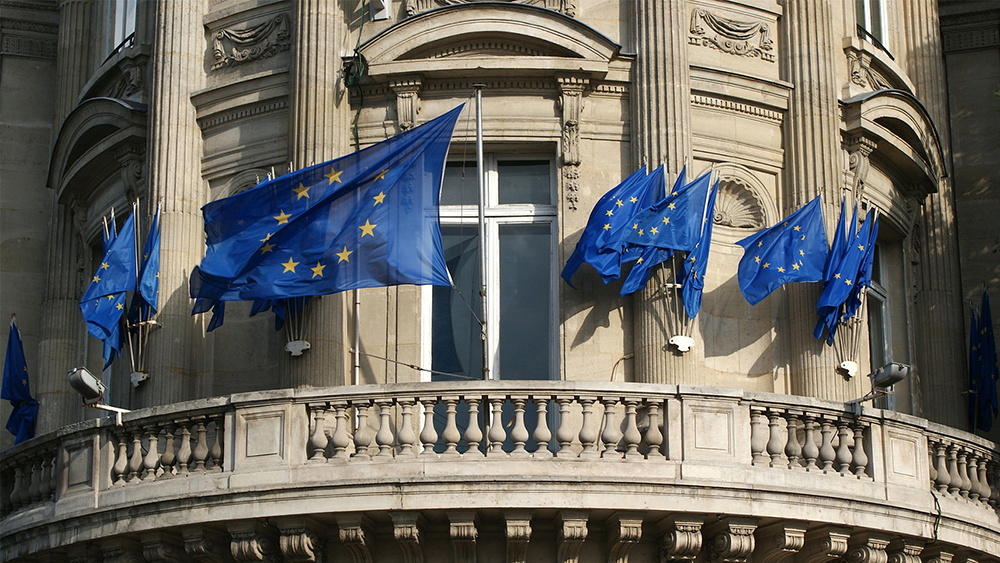 What should be said is that Article 17 (ex Article 13), as well as the rest of the EU Copyright Directive, could meet some objections by individual EU countries. The first country to officially challenge the new law is none other than Poland. The country filed its official complaint with the Court of Justice of the European Union. As Poland's Deputy Foreign Minister Konrad Szymanski says, the new law may result in "adopting regulations that are analogous to preventing censorship, which is forbidden not only in the Polish constitution but also in the EU treaties."
It's safe to say that the EU's Copyright Directive could meet some roadblocks in countries that were against this new law. We're talking about Finland, Italy, Luxembourg, the Netherlands, Poland, and Sweden. These are the countries that could challenge the copyright directive and possibly change the course of its implementation in the future.
Are VPNs the Only Way to Fight Back?
The simplest (and the most effective) way to circumvent the new law is by using a VPN. These applications let you connect to a server located in some other country, and therefore browse the Web like you're physically located in that country. This means that if you use a VPN to connect to a server found in the USA, you will get to download and watch content not available in your country. Of course, plenty more could be said about VPNs, which is why we have a comprehensive guide to VPN applications.
We'll have to wait and see if VPNs will do their job even after the new directive comes into action. At the moment, it looks like using a VPN to preserve your right to freedom and free speech should not be affected – so it's good to know that you'll still have a valuable tool to continue using the Web like you're using it right now.
So, we finally reach the end of our article on Article 13 (Article 17). Please, make sure to share this article online if you think it could help others as well. And also, don't forget to follow us on Facebook and Twitter to stay on top of the latest information. Thanks!