2022 is going to be another exciting year for anime. No matter where your tastes lie, the following months are stacked with releases that'll have one waiting eagerly. New seasons to epic shows, brand new adaptations of classic and popular manga, and multiple original anime are in store for us.
While 2021 was us coping with the horrific 2020, in 2022, we can start fresh. And there's no better way to do that than having something to look forward to. So without further ado, here are the top 15 upcoming anime premiering in 2022 that we can't wait to sink our teeth into.
15. Aoashi
Release Date: April 2022
Studio: Production I.G
Where to Watch: Crunchyroll
While 2021 wasn't a great year for sports anime, thankfully, there are a lot of amazing ones lined up for 2022, starting with Aoashi.
Aoashi follows Ashito Aoi, a third-year middle schooler who resides in a backwater town in Japan. Ashito's dreams of enrolling in a high school with a good soccer club are ruined when he single-handedly leads his team to a loss in a tournament. However, lady luck smiles down on Ashito as his potential is acknowledged by a "J Youth League" coach Tatsuya Fukuda.
Finally, we have a sports series that does not take place in high school! Aoashi portrays the challenges of playing in the J-League and focuses more on player development and game tactics. Unlike most flashy shounen sports anime, this one is just as entertaining while being more realistic. Aoashi is one of the best soccer series out there and is undoubtedly an upcoming series that everyone needs to add to their watch list.
14. Love of Kill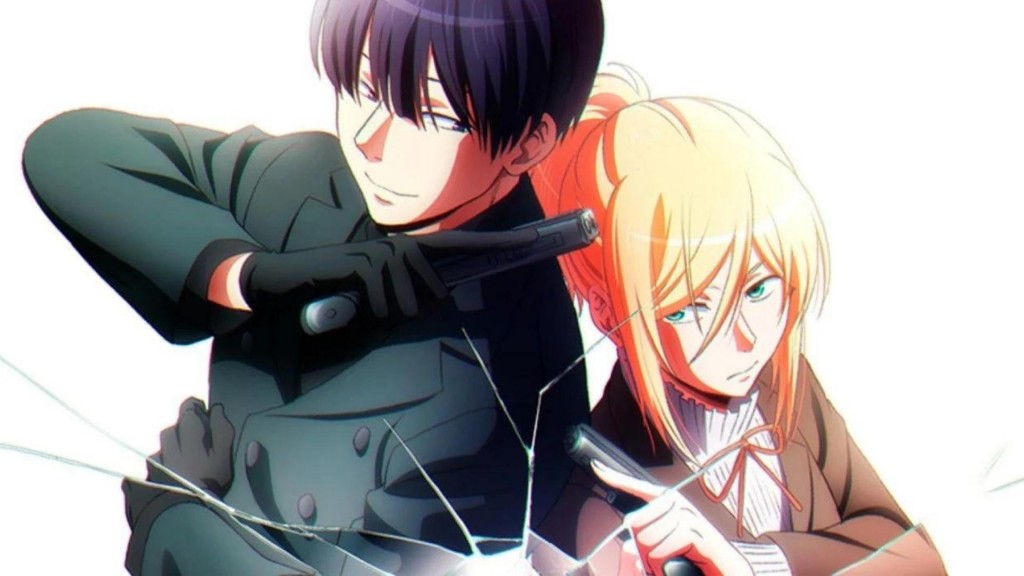 Release Date: January 12, 2022
Studio: Platinum Vision
Where to Watch: Crunchyroll
Chateau Dankworth is a bounty hunter who is hired to kill Son Ryang-ha, a professional hitman notorious for eradicating 18 targets in one night. During their first encounter, Ryang-ha overpowers Chateau and reveals his own intentions: Chateau's heart.
Set in the criminal underworld, these two killers' fate ends up coinciding, and romance blooms. The story has been extremely entertaining to date, as Son Ryang-ha attempts to catch Chateau's attention through grotesquely unique ways. In this deadly game of cat and mouse between enemies turned allies, who will be the one to come out on top?
This anime is the perfect combination of romance and bloodshed. It's the type of series where you like the action, sure, but more importantly, the interactions going on between the characters. Love of Kill is an upcoming romantic action anime that you will definitely not want to miss out on.
13. Shikimori's Not Just a Cutie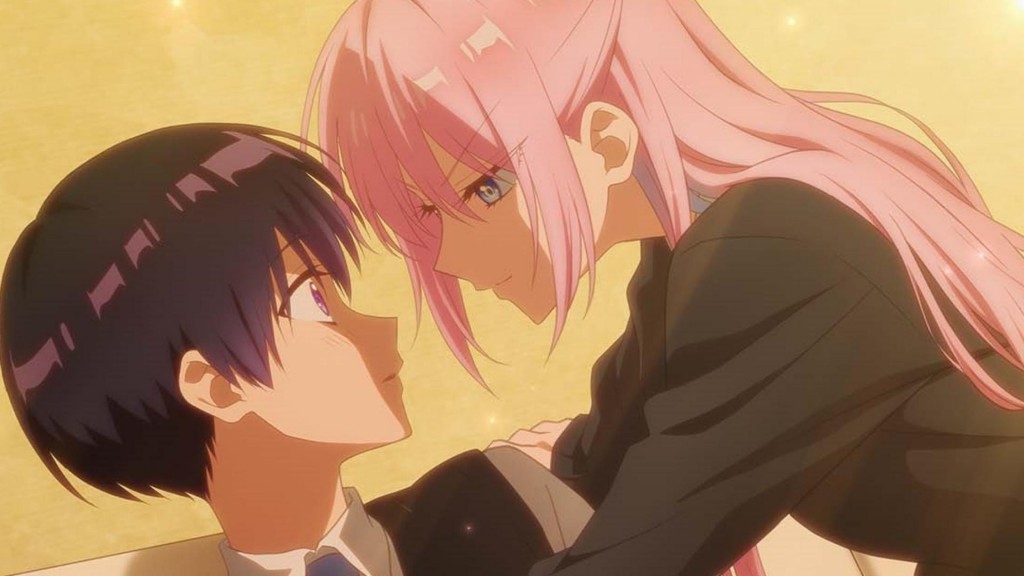 Release Date: April 2, 2022
Studio: Doga Kobo
Where to Watch: Crunchyroll
Shikimori's Not Just a Cutie is one of the most anticipated upcoming romantic comedies in 2022. It has a pretty entertaining storyline, but what makes the anime so appealing to the audience is Shikimori's dual personality of being sugary sweet yet unbelievably cool at the same time. Literally, she's the perfect girlfriend, and Izumi (her boyfriend) can't agree more.
Izumi is a high school student whose life is cursed with misfortune. From always being injured to getting tangled up in unfortunate events, the poor high schooler can never catch a break. That is, of course, until he starts dating Shikimori, his classmate and the ultimate heartthrob girlfriend.
Shikimori is beautiful, kind, and loving, but what takes our breath away is her transformation into the coolest girlfriend ever when Izumi's wellbeing is threatened. With the cute yet cool Shikimori by his side, Izumi's luckless days are finally changing for the better.
12. The Eminence in Shadow
Release Date: TBD
Studio: Nexus
Where to Watch: TBD
It's finally time for the first upcoming isekai series of 2022 – The Eminence in Shadow!
The story revolves around Cid, a boy who, unlike others, never wanted to become a protagonist or a final boss even in his dreams. Instead, he would prefer to become an unimportant side character that actually pulls the strings from behind, i.e., a true mastermind that lives in the shadows.
Now that Cid has been reborn into another world, it's time to live out his fantasy. Armed with nothing but his overactive imagination and baseless guts, he jokingly creates an organization called Shadow Garden that's meant to take down a fictional cult and starts recruiting members. Little does he know that this imaginary cult actually exists, and everyone knows the truth but him.
The isekai genre is oversaturated, and every trope has been played out countless times. Be it cool overpowered protagonists, smirking villains, dorky perverted main characters, they're all just different variations of the same blank slate character, and nothing's really new anymore. 
However, The Eminence in Shadow completely disregards all of these notions and is like a breath of fresh air. It's not as if none of these tropes appear in the anime, but that they are intentionally present and parodied in the best of ways. The protagonist, Cid, makes everything all the more entertaining, especially with his shallow goal of becoming a "master of the shadows." He playfully embodies everything a child wants to be and effectively makes this new isekai world his personal playground.
11. Orient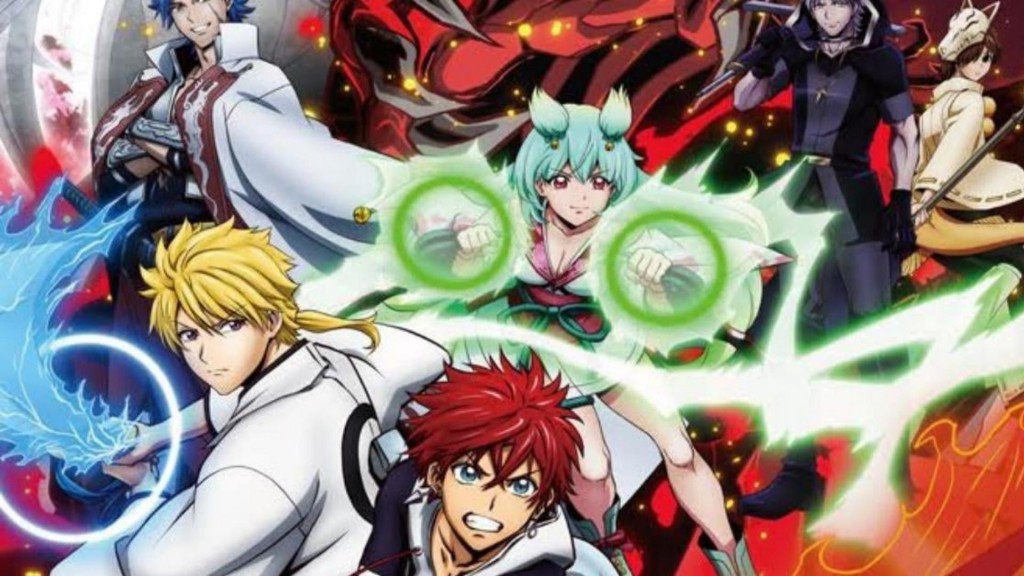 Release Date: January 5, 2022
Studio: A.C.G.T.
Where to Watch: Crunchyroll
The creator of the hit fantasy series Magi is back with a new shounen action story!
Orient revolves around Musashi, a teenager who's living under the rule of demons. When he was a child, he made a pact along with his best friend, Kojiro, to become the world's greatest warrior and overthrow the evil demons. Unfortunately, as these children grow up, their childish promise is all but forgotten. Kojirou becomes cynical, and Musashi realizes that overturning a demon-ruled world is all but impossible.
However, even as Musashi gets ready to settle into a life of labor, he can't shake the feeling that he still has a responsibility to bring some change to this dreadful world he lives in. After going through a life-threatening experience along with his childhood friend Kojirou, the duo dives headfirst into the unknown world of demons, planning to purge them and restore the tarnished reputation of the samurais.
10. Ryman's Club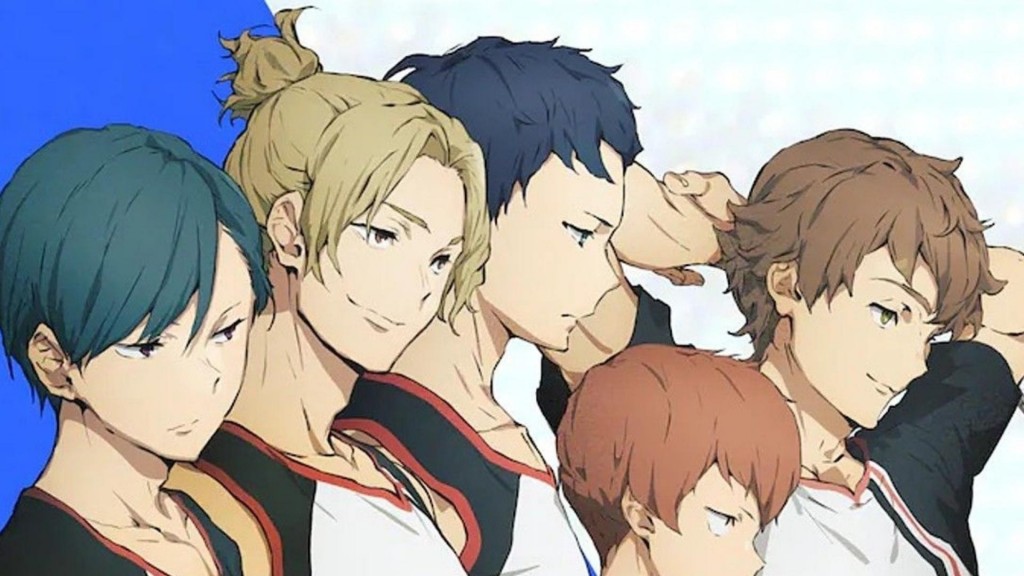 Release Date: January 23, 2022
Studio: LIDENFILMS
Where to Watch: ANIPLUS
Ryman's Club is an anticipated badminton series that's coming out in 2022.
Unlike most sports anime, Ryman's Club doesn't center on high school students who aim to play the sport professionally but instead gives us a glimpse into the world of adults. It focuses on a group of salarymen who play badminton as a hobby and is probably one of the more relatable sports shows.
Ryman's Club centers on Mikoto Shiratori, a former prodigy badminton player who is still affected by his team's loss during the inter-high tournament. Later on, he works for the Sunlight Beverage company and becomes close to his colleague - Tatsuru Miyazaki, the best salesman and player on his team.
The anime beautifully depicts the different aspects of a salaryman's daily life and maintains a good balance between showing the sport as well as the growth of players.
9. Tomodachi Game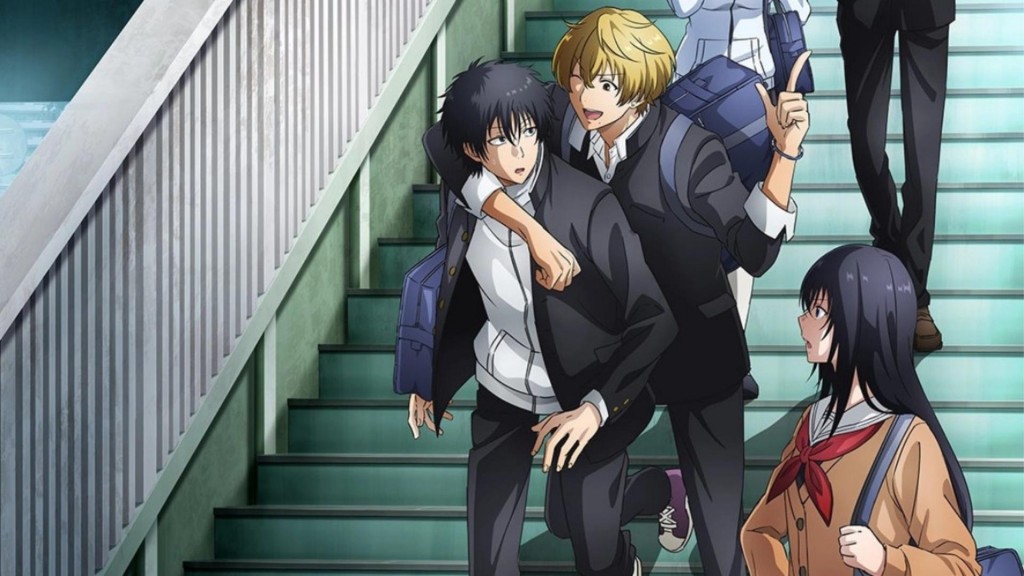 Release Date: April 2022
Studio: Okuruto Noboru
Where to Watch: TBD
Most psychological thriller series like Alice in Borderland, Kurosagi, and Liar Game usually only get drama adaptations. However, with the recent popularity of survival, death game type of shows, it's not surprising to hear that Tomodachi Game is getting an anime adaptation.
The story revolves around High school student Katagiri Yuichi, who saves up enough money to accompany his friends on the school trip in order to honor a promise he made to them. When the money goes missing for no apparent reason, suspicion falls on two of Yuuichi's friends, Shiho Sawaragi and Makoto Shibe. When no one else comes forward, they take responsibility for failing to protect the money despite being innocent.
A few days later, Yuuichi and his friends receive suspicious letters, tricking them into meeting up. However, after doing so, they are attacked and knocked out. After waking up, Yuuichi and his friends find themselves in a mystery chamber, where they are confronted by "Manabu-kun," a character from a controversial children's show. Manabu informs the group that one of them initiated this game to inadvertently pay off a hefty debt, and so, everyone will play a "friendship game" that will put their relationship and confidence in each other to the test.
As the group's faith begins to weaken, Yuuichi must determine who of his "friends" he can truly trust and, ultimately, identify the traitor. In this ultimate psychological game, humanity's real nature is revealed!
Tomodachi Game can be chaotic due to its multiple twists and turns, but it never ceases to be entertaining. The games are interesting and help develop characters along the way. It's the type of show where you know that someone or something is going to end up terribly, but you just can't tear your eyes away from the screen.
8. Uzumaki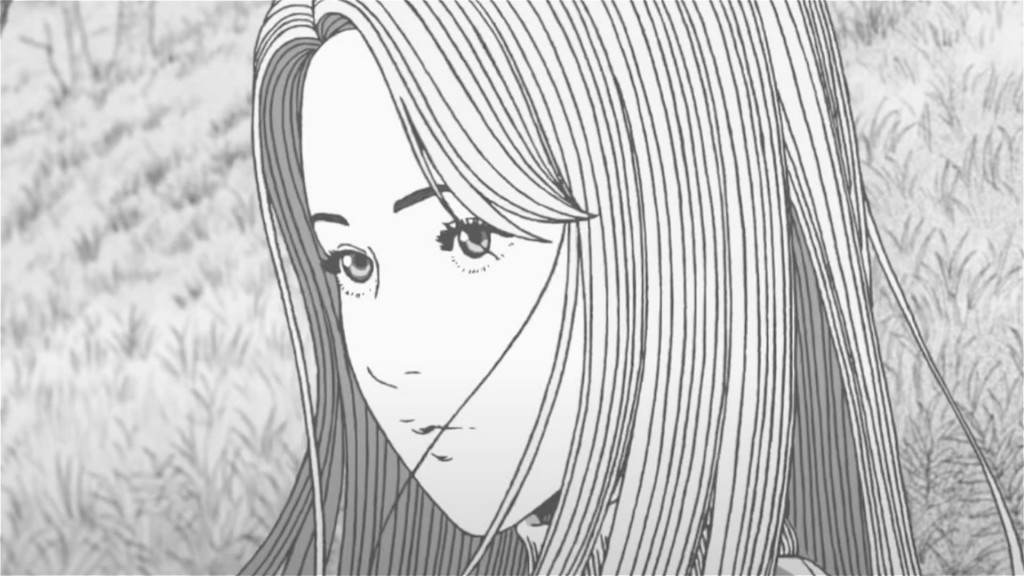 Release Date: October 2022
Studio: Drive
Where to Watch: Toonami (United States)
For all the horror fanatics, 2022 is going to be a good year! Junjo Ito's classic horror manga, Uzumaki, is finally being adapted into a four-episode mini anime series.
Uzumaki is a disturbing collection of stories that present a picture of a tiny village driven insane by a spiral. Though it may not appear to be very frightening on the surface, it's the kind of unsettling psychological thriller that creeps under your skin and haunts your dreams.
The story takes place in the town of Kurouzu-Cho, a small coastal town in Japan, where Kirie Goshima lives a somewhat average life with her family. One day, as she's walking to the station to meet Shuuichi, her boyfriend, she spots his father acting strangely. While Kirie thinks nothing of it initially, she mentions the incident to Shuuichi, who acknowledges that his father has indeed been acting weird lately.
At this point, Shuuichi asks Kirie to leave the town with him because he feels that it's haunted. Not with a person or spiritual being, but with Spirals (uzumaki).
While fans are worried that it might be difficult for the adaptation to capture the quiet and existential horror signature style of Ito, it's definitely worth looking forward to.
7. Sasaki to Miyano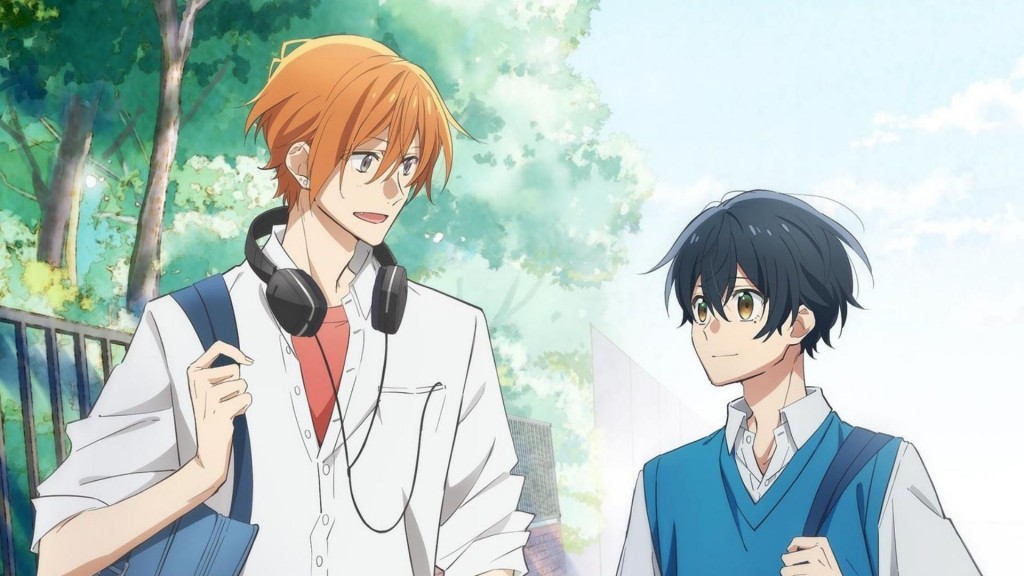 Release Date: January 10, 2022
Studio: Studio DEEN
Where to Watch: Funimation
There are few actually good BL (boys love) anime compared to other genres, but thankfully, that's changing. From Given to Heaven Official's Blessings, we have been blessed with quality adaptations in recent years, and 2022 seems to be a promising year for BL as well.
Sasaki to Miyano is adapted from the popular manga with the same name. The plotline may sound very similar: bad-boy upperclassman meets the awkward but fiesty underclassman, and they live happily ever after. Well, not quite. While Miyano is enamored with BL comics, he hasn't realized that he is in one himself, except, well, it's real life. Now, it is up to Sasaki to get closer to Miyano and find a way to have their happy ending. 
Despite having multiple tropes similar to old-school boys' love stories, Sasaki to Miyano stands out because it does everything right. From incredibly adorable moments to subtle angst sprinkled in, this anime is sure to raise the bars for BL anime once again.
6. Hell's Paradise
Release Date: TBD
Studio: MAPPA
Where to Watch: Crunchyroll
Finally, all three of the "Dark Trio" (Jujutsu Kaisen, Chainsaw Man, and Hell's Paradise) of shonen will be animated, and that too by MAPPA! The studio hasn't been disappointed with the animation and production of Jujutsu Kaisen, and fans can't help but get excited at the thought of a similar dark fantasy series, Hell's Paradise, to be animated this year.
The story is set in Japan during the Edo period and revolves around Gabimaru the Hallow, one of the most deadly ninja assassins of the village of Iwagakure. After being betrayed, the cold and emotionless assassin is handed a death sentence. However, despite what one might think, the apathetic Gabimaru does have a reason to live - His wife.
Recognizing this, Asaemon, the executioner, puts forth a proposal: travel to an island south of Japan to recover an elixir that will grant immortality to the Shogun, and he will regain his freedom. However, there's a catch. This island isn't normal by any means and is believed to be paradise. Hell's Paradise, to be exact. In this place where heaven and hell are a hair's breadth away, Gabimaru must be prepared to fight for survival.
The hype for Hell's Paradise is increasing day by day, especially considering that the manga has just finished with arguably one of the most satisfying shonen endings to date. The plot is absolutely intriguing, and the characters don't fall further behind. Furthermore, since the setting relies heavily on a unique Buddhist and Chinese aesthetic, it'll be all the more interesting to see it in an anime form. Hell's Paradise, if done right, has a chance to fight for one of the best anime to come out in 2022.
5. My Dress-Up Darling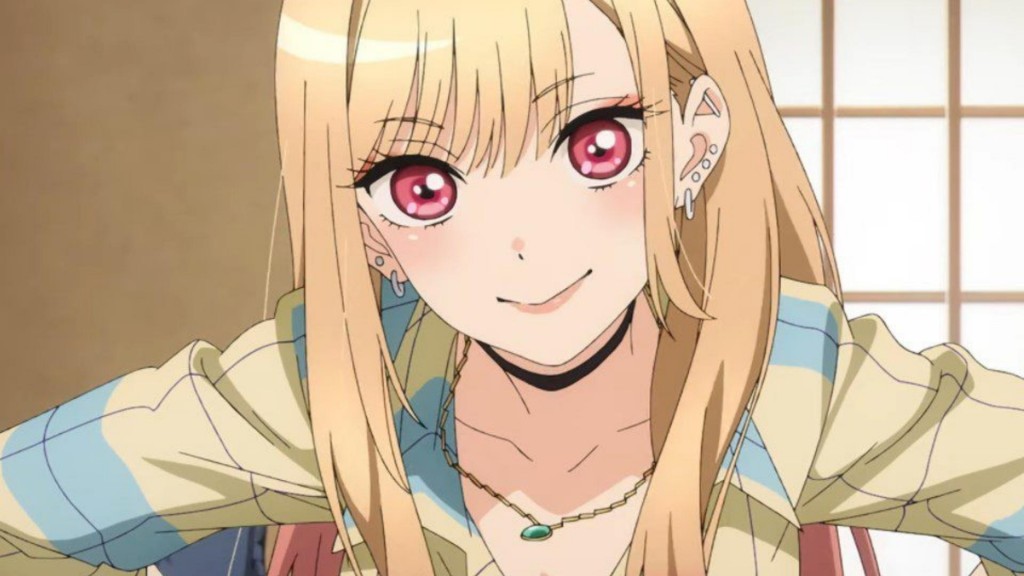 My Dress-Up Darling has already climbed the popularity rankings despite just being released. Many fans are comparing its sudden rise to Kaguya Sama: Love is War and is betting on whether it has the potential to surpass the latter.
The story revolves around Wakana Gojou, a high-schooler who wants to become a Kashirashi, i.e., a master craftsman of traditional Japanese Hina dolls. However, he keeps mum about his passion after being humiliated by a childhood friend. Now, as a loner who finds solace in the home ec room at his school, popular and beautiful Marin Kitagawa practically seems like an alien. But, when Marin discovers Wakana sewing after school, she barges in without hesitation and tries to rope him into her secret hobby – cosplay! With their unexpected secrets revealed, Wakana and Marin's completely different worlds collide.
4. Blue Lock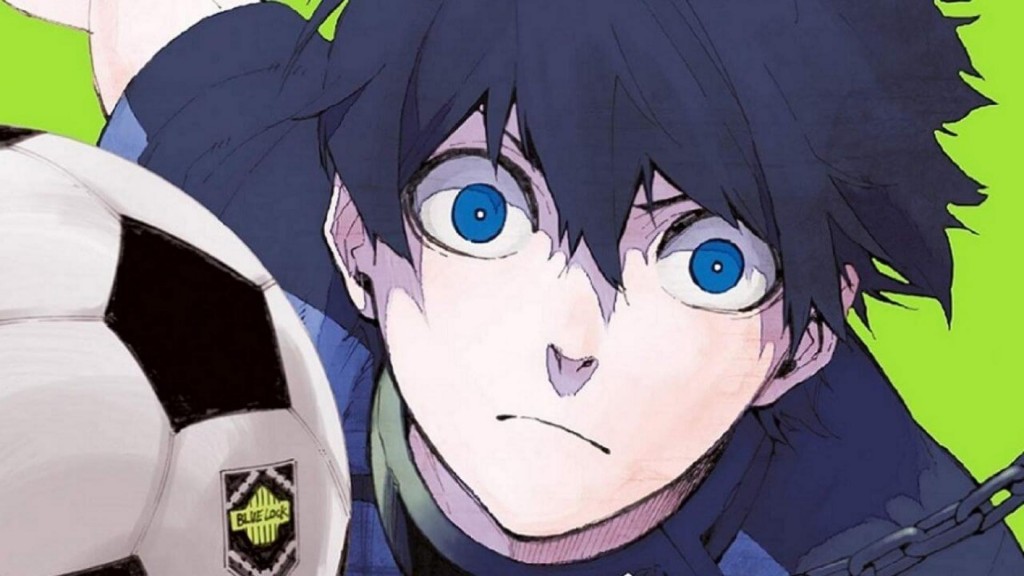 Release Date: TBD
Studio: 8bit
Where to Watch: TBD
Blue Lock is arguably the anime that every sports fan is looking forward to the most.
The story takes place after Japan's team is struggling to recover after a humiliating loss in the 2018 World Cup. The only way to achieve victory is to foster an Ace Striker, the best amongst the best.
To realize this, the Japanese Football Association hires the eccentric coach Jinpachi Ego, who creates the Blue Lock, a prison-like institution where three hundred excellent strikers from high schools all around Japan are separated and pitted against one another. The only survivor of Blue Lock will gain the privilege to play striker for the national team, while those who are eliminated will be permanently barred from joining the team.
This highly anticipated adaptation of Muneyuki Kaneshiro and Yusuke Nomura's manga follows Yoichi Isagi, an amateur soccer player who joins Blue Lock after failing to bring his high school soccer team to the national tournament. Will he manage to survive and become the so-called "Ace Striker" and lead Japan to victory in the World Cup?
3. Cyberpunk: Edgerunners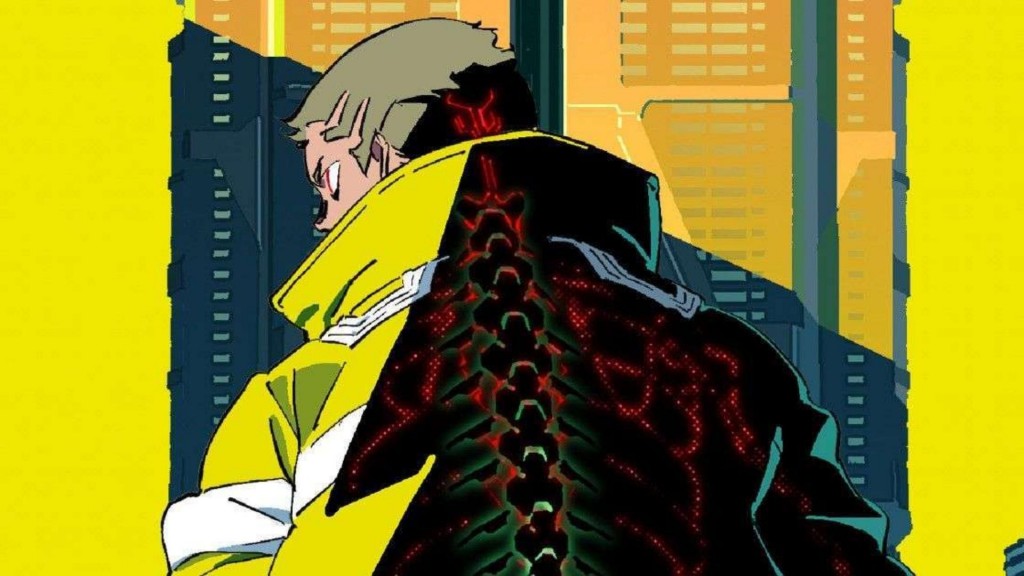 Release Date: TBD
Studio: Trigger
Where to Watch: Netflix
Cyberpunk: Edgerunners, produced by Studio Trigger, is slated to be one of the biggest anime releases of this year.
Despite being a spinoff of Cyberpunk 2077, and taking place in Night City, the storyline differs vastly from the game. The anime revolves around a street kid trying to barely survive in a futuristic society, where technology and body modification are standard. With nothing to lose, the kid decides that the best way to make it here is to become an Edgerunner – a mercenary outlaw that's also known as a Cyberpunk.
Due to the controversy surrounding the game, many fans are questioning the quality of the anime. However, with the creative director Hiromi Wakabayashi (Kill la Kill) and the entire Trigger studio behind it, Cyberpunk: Edgerunners is sure to be an underdog in the contest for the best anime released in 2022.
2. Spy X Family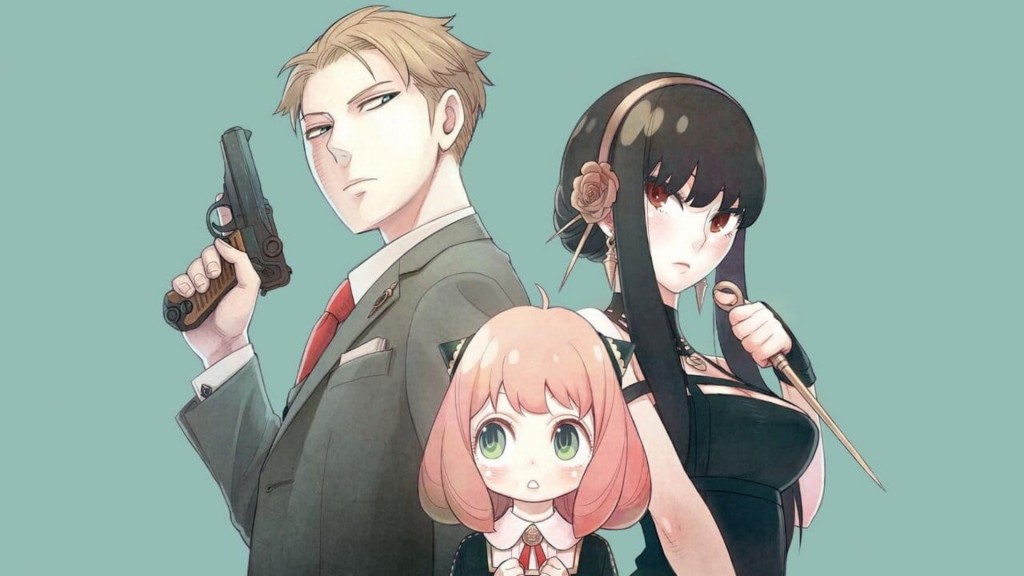 Release Date: April 2022
Studio: Wit Studio and CloverWorks
Where to Watch: Crunchyroll
Spy X Family has reached wild levels of popularity in the last couple of years, and it's easy to see why. The story has all the elements and tropes one desires in an anime: action, comedy, and found family.
The story takes place in a world where all the nations are involved in a heated war of information happening behind closed doors. This is especially true of Ostania and Westalis, who has been in a state of the cold war against one another for ages.
The Westalis Intelligence Services' Eastern-Focused Division (WISE) sends "Twilight," their best spy, on a mission to infiltrate social gatherings organized by an elite school. The goal is to investigate the movements of the chairman of Ostania's National Unity Party and stop him from threatening peace efforts between the two nations.
In order to pull this operation off, Twilight takes on the identity of Loid Forger and creates a cover family, consisting of a wife and child, as a front. This sounds funny by itself, but little does Loid knows that his "family" has secret lives of their own. His wife is actually an assassin, and their child is a powerful mind reader.
The characters' interactions are incredibly humorous, especially since the audience is aware of everyone's secret. With the manga being adapted as an anime, we can count on the comedic and wholesome moments being turned up a notch. It's definitely an upcoming anime that everyone needs to have on their watch list for 2022 without fail.
1. Chainsaw Man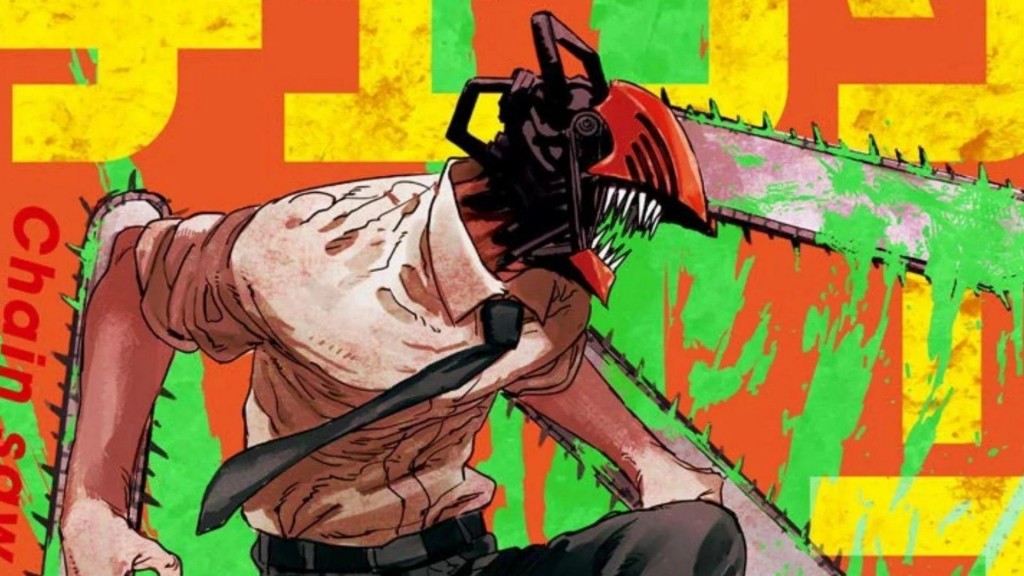 Release Date: TBD 
Studio: MAPPA
Where to Watch: Crunchyroll
Chainsaw Man is undoubtedly the most anticipated anime coming out in 2022. The show hasn't even been released yet, but it's already trending daily, and the manga's sold out basically everywhere. Furthermore, with MAPPA producing it, Chainsaw Man is sure to stand side by side, or even surpass, the likes of Jujutsu Kaisen (controversial, I know).
The story is set in a world that's ravaged by Devils, and the main character is someone who hunts them. Not willingly, though. Denji, our protagonist, has a simple dream, i.e., to live a happy and peaceful life with a girl he likes. Unfortunately, he is forced by the Yakuza to pay off his crippling debt by hunting down murderously violent Devils, which he accomplishes with the help of Pochita, his pet devil.
However, one day, Denji is murdered by a contracted devil, and the series ends. Who are we kidding? Of course, it doesn't. As always, the main character's plot armor comes into play, and Pochita merges with Denji's body, thus granting him the power of a chainsaw devil.
Chainsaw man has already proved its brilliance to people with its unique cast and premise. And now that an anime adaptation is on its way, it's going to be difficult to surpass this masterpiece.