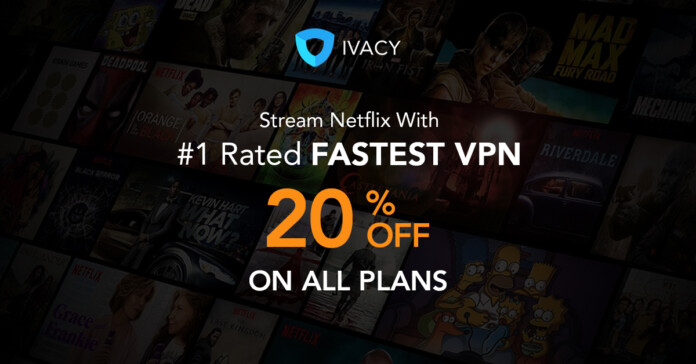 No one can deny it, we're all ADDICTED to media streaming services nowadays. Ivacy VPN is always quick to recognize what its customers like doing the most and tailoring their service in order to make it most suited to their clients. And now, Ivacy VPN is providing those of their clients that are also Netflix users a whopping 20% discount on all of their plans (apart from their one-month subscription). Furthermore, you can use TechNadu's time-limited promo code (TECHNADU20) to save even more on the already discounts subscription plans of this capable VPN!
Since VPN's are ideal for streaming Netflix from all over the world as opposed to just your given location, a lot of people will look into getting a VPN specifically for that purpose. Now, Ivacy VPN has a special promotion running, and TechNadu's readers can take advantage of a special promo code! Here's what you need to do:
First, make sure to visit the sign-up page of Ivacy VPN. You will see that the usual prices have already been discounted up to 87%! However, TechNadu offers you a way to save even more!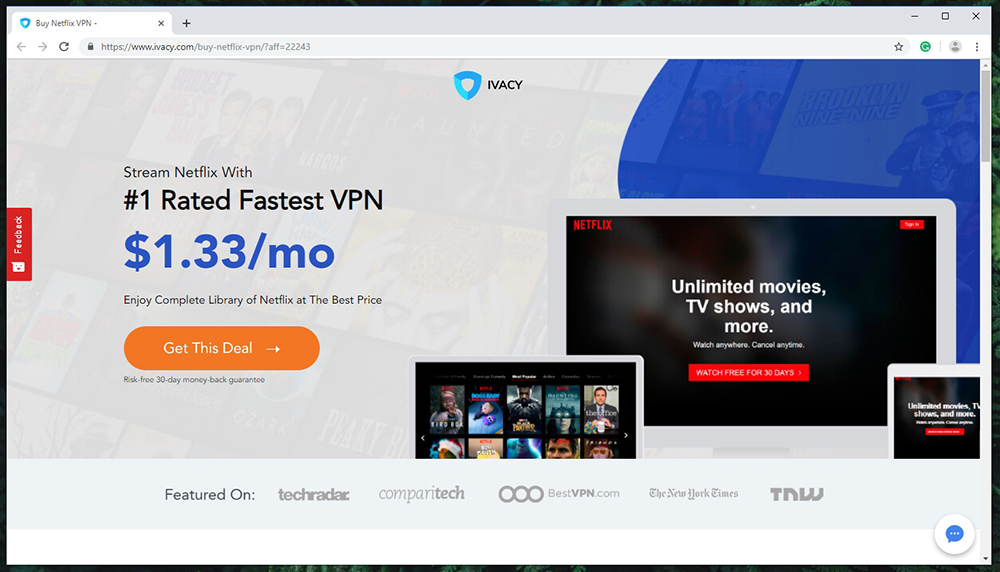 Select your subscription plan and fill out your payment details;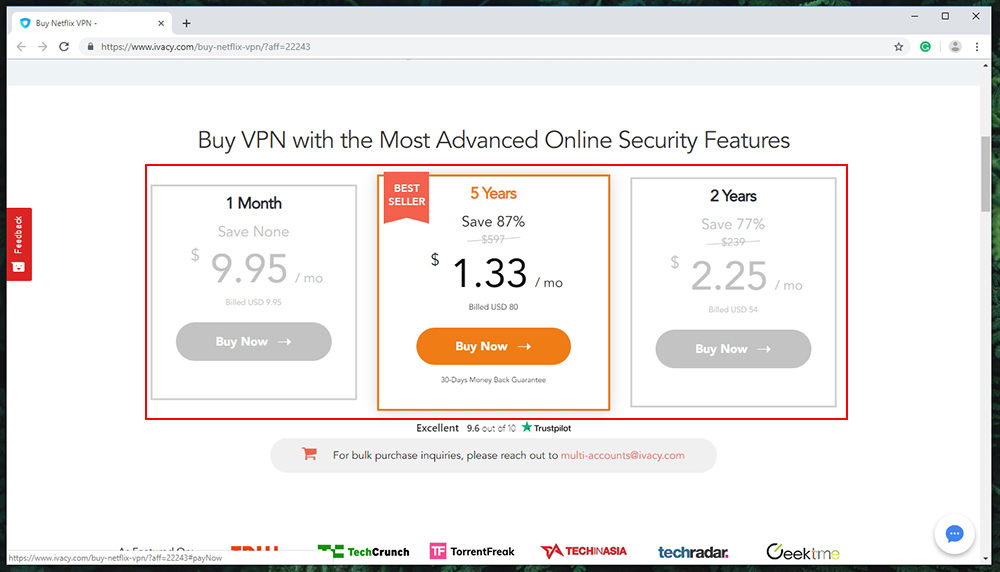 Before submitting the payment form, click on the 'Enter Promo Code' link. It's quite small and you might miss it – it's located beneath the payment confirmation button. This will help you save 20% more – so make sure to use the following code: TECHNADU20.
That's it! Now feel free to download the application, unblock a specific version of Netflix, and use this streaming service like you normally would.
Here's What You'll Be Getting with Ivacy VPN!
With over 1000+ servers in more than 100 locations, you'll never be short of entertainment with Ivacy VPN. You can access content from all over the world. Ivacy VPN helps you to bypass geo-restrictions so that you can access the US version of Netflix from any country in the world. And this is done in a very simple manner – all you need to do is to connect to a server of your choosing, and unblock Netflix along the way!
As a true VPN provider, Ivacy will mask your IP address which is what enables websites to determine your location. Not only does it do this, but it also connects you to a server located in another country. If you wish to access the US version of Netflix, which has plenty of unique titles not available elsewhere, you need to simply connect to a server in the USA.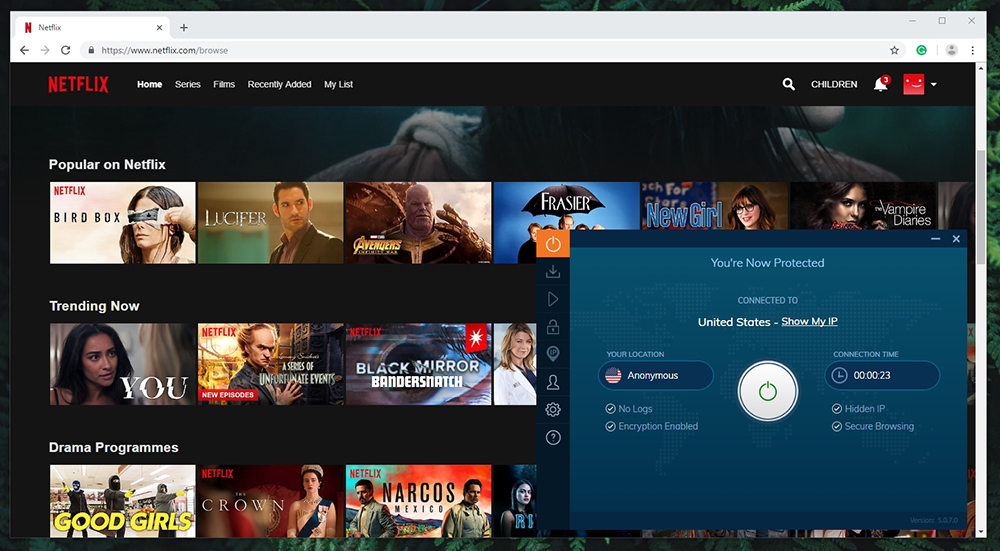 With Ivacy VPN, all of your incoming and outgoing traffic is funneled through 256-bit encryption. This is military-grade security. If you are wanting to take advantage of the fact that a VPN allows you to bypass geo-restrictions by becoming an international customer, then you will inevitably have to enter your bank details and other personal information at some point. Luckily, with Ivacy VPN, you are protected against potential cyber-criminals.
Streaming is not just what Ivacy VPN is good for, though it did bag first prize at the 'BESTVPN Awards 2018' for being the FASTEST VPN, so you can always stream effortlessly and quickly. Ivacy VPN also ensures that you remain completely protected online. Many people are rightly uncomfortable with the fact that Internet Service providers can easily gain access to your online activity.
Top 6 Reasons Why Ivacy VPN Should Be Your #1 Pick!
Take advantage of the discounted offer, as you will receive a whole lot of features for an incredibly competitive price. If you're still not convinced, have a look at some of these amazing features:
Ivacy VPN offers up to 5 multi-logins on devices. Going back to the overarching theme (Netflix), this means that you can watch Netflix content from all over the world on many different devices. Gone are the days where you needed to constantly log-in and out of your VPN service whenever you changed the device you were using.
Ivacy VPN is compatible with many operating systems so you don't have to worry if your work laptop is a Mac and your personal laptop works on Windows.
Ivacy VPN has you covered in several other ways as well – their customer service is incredible. They have a 24/7 live chat which means that whatever time of day it is, someone will respond to your query in a professional, efficient manner.
Furthermore, Ivacy VPN has a veritable treasure trove of how-to articles and FAQs, so you're never alone.
Ivacy VPN also has solutions for when things go wrong. If your VPN connection suddenly drops, there is an important measure in a place called the INTERNET KILL SWITCH. This terminates your session so that your safety online isn't compromised.
Ivacy VPN strongly believes in the principles of online privacy, so much so that they themselves hold a zero-log policy. Even though all of your data is channeled through them, they retain none of your data.
With all of these incredibly attractive features made even more desirable by the fact that Ivacy VPN is offering a whopping 20% off of their subscriptions (plus 20% more if you use our promo code – TECHNADU20), you simply must take advantage while it lasts. For an incredibly subsidized price, you will be gaining access to military grade protection, and unbelievably fast speeds that will make streaming content an absolute breeze.
Use Our Promo Code & Save Additional 20% TODAY!
The discount applies in addition to the highly competitive prices that Ivacy VPN already offers. The reason why we used the plural 'prices' instead of the singular 'price' is that Ivacy VPN offers a range of tariffs depending on your needs.
Naturally, long-term plans offer the steepest discounts. This works out well for both the VPN service providers and the VPN service users. It gets cheaper by the month as you'll be subscribed to the service for a longer time, and Ivacy VPN charges ever so slightly more if you are a short-term client. Nevertheless, as long as you are subscribing for more than a month, make sure to take advantage of the fantastic ADDITIONAL 20% off if you are a Netflix user.
It's a no brainer really – new realms of content and insane online security. You'd be a fool not to take advantage of this offer. Ivacy VPN's prices are already considered competitive, and with this extra 20% being knocked off for those of you who are Netflix users … We've not seen a deal like this in quite some time!