Netflix says they're unsure about how to tackle account sharing without going hard on the users.
The platform will continue to experiment and will decide on the best approach based on community feedback.
Q1 2021 reports are also out, and they are not what the investors and the platform's execs had hoped for.
Netflix wants to put an end to the subscription sharing problem that deprives the streaming platform of revenue, but at the same time accepts that people need to share access to their account with family members. So, all in all, they're still looking for a solution, but they don't want to introduce anything too aggressive. We have seen that starting to happen last month, so we have already prepared some guides to help you understand the legality of the act, the limits, and the proper way to do it.
Netflix CEO Reed Hastings stated that the platform is currently experimenting with various approaches, but they would never roll out something that would feel too irruptive for the users. One thing that was seen in the wild was warning messages asking users to verify that they leave with the account owner or that they can authenticate, but even these weren't preventing the user from continuing. One could just click on "Verify Later" and dismiss the warning without having to deal with any limitations on the platform.
Thus, there's no concrete framework right now, and the right way to do this remains elusive. As the company's COO and chief product officer Greg Peters stated in a recent interview, the company doesn't really know the right way. Still, they are engaging in these experimentations to let the process unfold naturally and hear back from the community. They hope that user feedback will be enough to direct them to the right way, ending up with a fair model that works effectively while respecting everyone.
In the meantime, the streaming platform's Q1 2021 financial report is out, and it wasn't what the investors hoped for. More specifically, the number of new subscribers was 3.98 million in Q1, whereas the prediction was 6 million, leading to a share price drop of 10%. Netflix maintains that the reason for this shortfall is the poor supply of originals, which is something that will be addressed in the second quarter of the year. On that part, Netflix announced a budget of $17 billion, going onto various productions.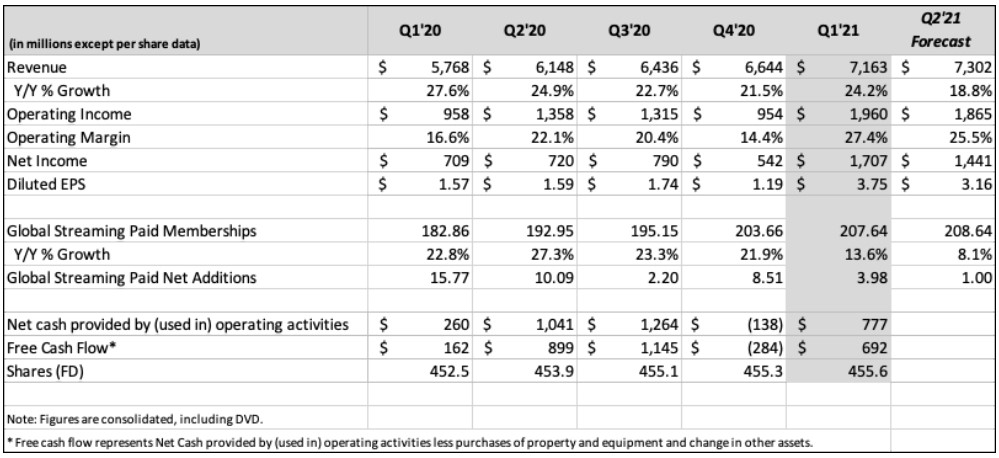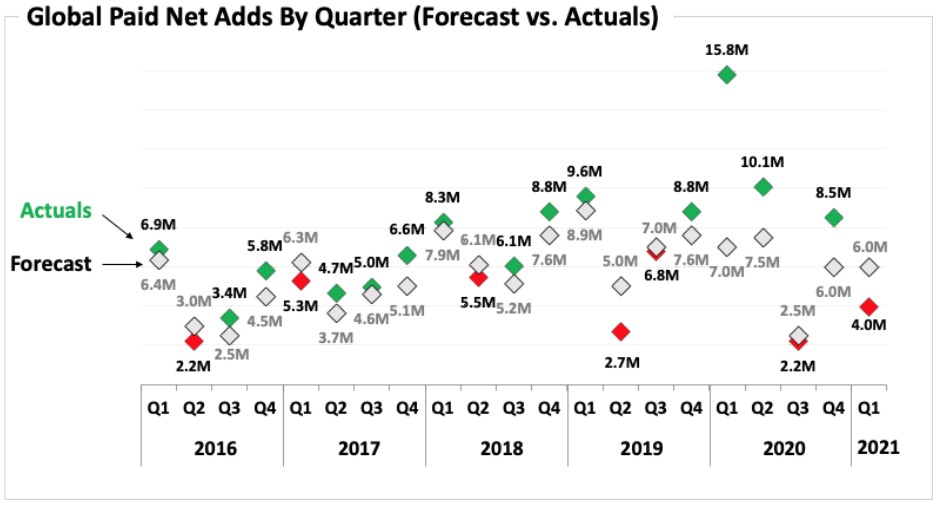 As for the competition, Netflix states that they believe subscribers spend about 10% of their total daily TV screen time on the service, which competes with linear TV, video gaming, user-generated content - and other streaming platforms, of course.