The TVAddons (Fusion) repository, which hosts the Indigo addon, is no longer online. With that said, there is no way to install this Kodi addon at the moment. We'll make sure to update this article when (and if) Indigo resurfaces in some other repository.
Indigo isn't just one of the best Kodi addons right now - it's one of the essential ones, and we strongly believe that every Kodi user should try it out. With that said, we'll use this article to show you how to install Indigo on Kodi, while making sure to give you some helpful tips along the way.
Before we jump in, know that Indigo is a maintenance addon for Kodi. It allows you to resolve all kinds of technical issues, back up and restore your Kodi, and even install other addons, among other functionalities. Keep on reading to learn everything there's to know about Indigo.
You Need a VPN Before Installing the Indigo Kodi Addon - Here's Why!
Unlike most Kodi addons, Indigo doesn't give you access to video content. However, you still need to use a VPN with this addon - and here's why.
Indigo's maintenance tools work even without a VPN, as they don't have an online component. However, Indigo acts as a gateway to other addons (hidden behind the 'Addon Installer' menu item, visible when you open the addon). With that said, know that using a VPN when installing and using other addons via Kodi is imperative.
Thanks to a (capable and Kodi-friendly) VPN, you can unblock any type of video content out there. Furthermore, you'll protect your privacy and hide your Kodi-related activities from your ISP (Internet service provider).
That translates to streaming media without buffering, as well as using Kodi without any fear of thinking whether your ISP will send you a copyright infringement notice. In other words, a VPN will help you unlock the full potential of Kodi.
If you'd like to review your options, check out the best VPNs for Kodi, hand-picked by our team. And also, don't forget to learn how to use a Kodi VPN.
How to Install Indigo Addon on Kodi
Before we start, know that Indigo is a third-party addon. This means that you'll need to enable the application's support for unknown sources. Use the provided link to learn how that's done.
And now, here's how to install Indigo on your Kodi - and get access to the latest available version of this addon. Keep on reading.
Launch Kodi and click on the cogwheel icon (top-left corner of the screen).
Select 'File Manager' and then double click on 'Add Source.'
A pop-up should appear on your screen right now.
Click on '<None>' and input the following Web address: http://fusion.tvaddons.co.
Make sure to enter a name for this source (Fusion) and click 'OK' to dismiss the pop-up.
Return to Kodi's home screen and select 'Add-ons' using the main menu.
Find and click on the 'Open Box' icon (top-left corner). Select 'Install from ZIP File'.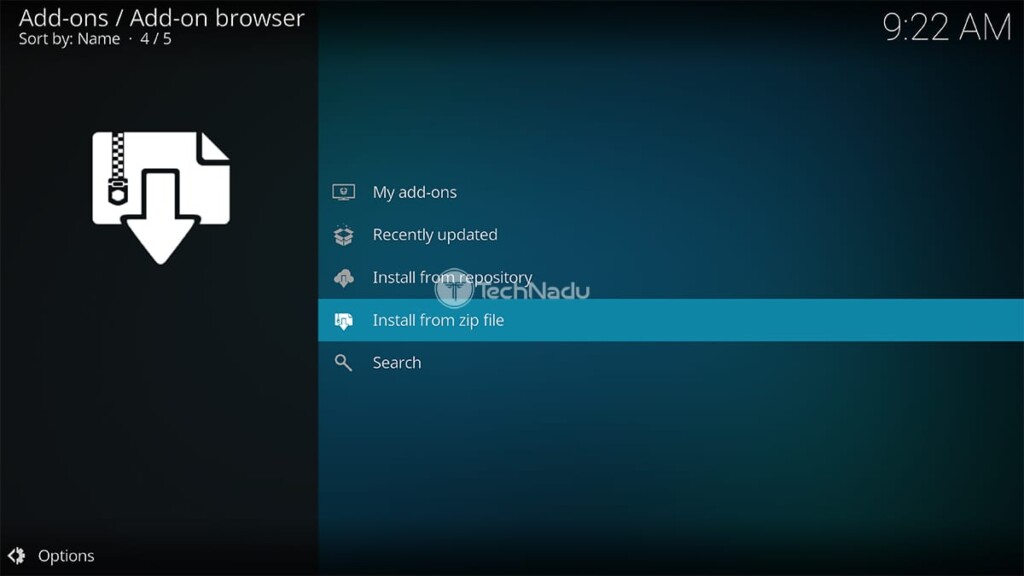 Using the newly opened pop-up, navigate to Fusion > Begin Here.
You will see a single ZIP file, named 'plugin.program.indigo-x.x.x.zip.'
Click on the ZIP file to install the addon.
You'll see a notification in the top-right corner - saying that Indigo has been installed.
To launch the addon, return to Kodi's home screen and go to Add-ons > Program Add-ons.
Click on the addon's name to launch and use it. That's it!
The first time you open Indigo, it will take a few moments for the addon to populate its menu. Don't worry, you'll see a progress bar on your screen, so you just need to sit back and relax. Once this process is done, feel free to explore everything that this highly useful addon offers.
Indigo Kodi Addon: How to Use & What to Expect?
You must be wondering what this addon is all about? After all, it's one of the most widely used Kodi addons, so you'll want to know everything about it. So, let's give you a quick tour of Indigo's features and capabilities.
Config Wizard: This option instructs Indigo to download and install a large group of Kodi addons. As far as we can tell, these are legal addons - many of which can be found in Kodi's official repository.
Addon Installer: This is where you can download and install TVAddons' Git Browser - used to download and install Kodi addons from GitHub.
Maintenance Tools: In case of any technical issues with your Kodi, we recommend checking various maintenance tools found here. You'll get to clear Kodi's cache, delete textures (if Kodi fails to properly load image thumbnails), delete crash logs (to save some space), and more.
Rejuvenate Kodi & Factory Restore: If you're experiencing persistent technical issues, you can allow the Indigo Kodi addon to factory-restore the application. Depending on which option you pick, you'll end up with a clean slate (with all of your existing content deleted, that is).
Network Speed Test: The name of this tool says it all - this is where you can check the speed of your Web connection, making sure that you can stream video files without any issues.
System Information: Not sure about which version of Kodi you're using? Or maybe you'd like to see your device's specifications? Well, this tool lists all of the important information, which is especially handy for media streaming devices.
Sports Listings: We do have to admit that we're surprised to find this option here. However, as you can see, Indigo helps you keep track of sports events. Know that you won't get to stream any of these via Indigo - you can simply keep track of upcoming and past events.
Backup/Restore: Without any doubt, this is perhaps the most important tool that Indigo offers. To save the current state of your Kodi, you can back up its files. Then, in case of any problems or if you update Kodi, you can restore those files (and that includes entire addons as well).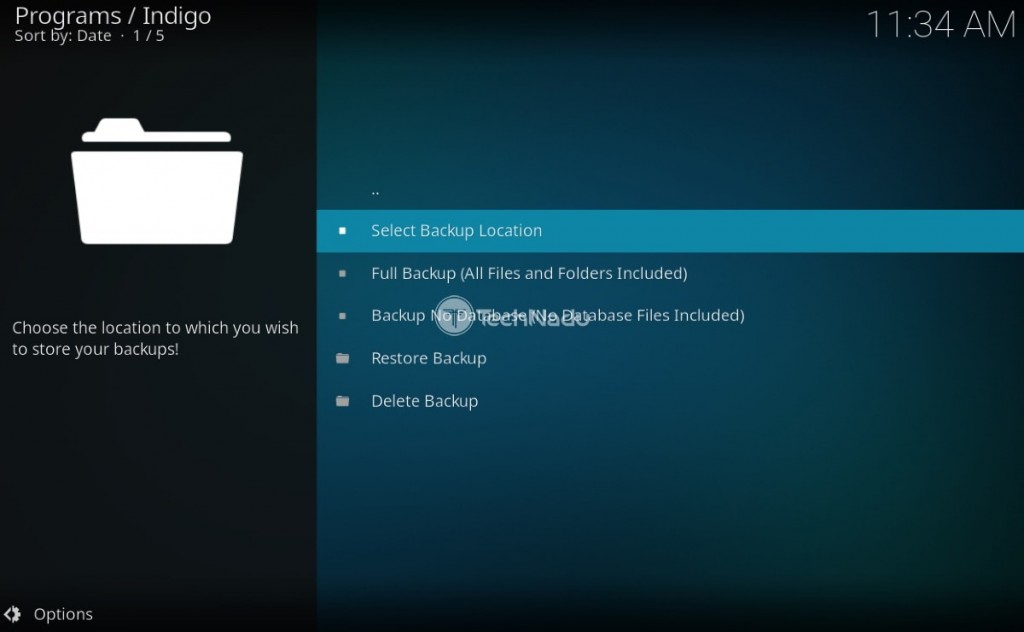 Log Viewer: As you use Kodi, the application generates log files, which might point to problematic aspects of your Kodi. To dive into this file and read this information, you can use Indigo's Log Viewer.
No-Coin Scam: Did you know that crypto-mining malware was found on Kodi in the past? This type of malware eats up your system resources, which makes Kodi run poorly. So, make sure to run Indigo's scan from time to time, especially if you like to try different addons on occasion.
Notifications & Show Notification: The final option here allows you to check TVAddon's notification that appears upon each launch of Kodi. This how you can stay on top of the latest news regarding this repository.
That would be all on how to install and use Indigo on Kodi in 2022. We hope you've managed to go through this process without any problems. And finally, enjoy using your new Kodi addon!