A long wait is finally over. Here comes the blood-curdling fight between the boxing legend Mayweather and UFC Lightweight Champion McGregor on Aug 26. This event will be hosted at T-Mobile Arena in Las Vegas.
Mayweather Vs McGregor Fight Time: 8:45 PM (PST) or 4:00 AM (BST)
Live stream this event on your TV or online or straightaway reach the event place T-Mobile Arena ranging from $2000 up to $15000. By today, it may even rise than expected.
If you can't afford this money, so it is better to watch the fight using the open-source media center Kodi.
Kodi is a streaming platform that allows the user to stream all variant of latest movies, TV shows, videos, music, pictures, games, podcasts, and much more entertaining content.
You have more things to do on Kodi. First, get clear why you need Kodi for streaming? Only if you know the benefit of using Kodi, you will love having it.
Kodi is just a platform that has add-on packages to add feature and functions not normally included with Kodi.
You have both official and unofficial Kodi add-ons here. The official one will stream only the copyright content but that is not the case of unofficial add-ons of Kodi.
By installing the right add-ons on Kodi, it is easy for you to stream the live Mayweather and McGregor fight event from your home.
Before getting started, check out the weigh-ins of Floyd Mayweather vs Conor McGregor happened yesterday.
Both the fighter is ready to step into the ring after the weigh-in completes.
Watch the live weigh-in video before their superfight on Saturday.
But still, the time has not been officially announced. It is expected to be a late night or very early for viewers in the UK, so expect to be up well on Sunday 27 August.
According to the Telegraph, we have 18 hrs 16 mins and 46 seconds to watch the live between Mayweather and McGregor.
Check for local time streaming.
Find what time does the fight start tonight? This could help you to remain aware of the match that hosted in the T-Mobile arena on the Las Vegas Strip in Nevada.
Watch Mayweather Vs McGregor fight on Kodi for free
Everyone in the world is eagerly waiting for the today's event and I hope you too. Do you wish to watch the most anticipated match between Mayweather Vs McGregor from home? It is possible if you have Kodi.
You can live stream this event on Kodi using some popular add-ons. But before, you must know to install Kodi on your device? What devices do you have? Android Box or Amazon Firestick or Windows or Smart TV or iPad or iPhone? Whatever you have. Consider following the below article for more help.
After installing Kodi on your respective devices, start to install the sports Kodi add-ons to watch the live boxing event in the late night (Aug 26).
The followings are the recommended Sports Kodi Addons to watch Mayweather vs McGregor on Kodi for free
SportsDevil
Planet MMA
Project Cypher
Evolve
SportsAccess
Choose the Kodi add-ons from above and install it on your Kodi by clicking the link. After installing the add-ons, you could possibly find the video stream to watch the fight between Mayweather and McGregor. Enjoy streaming it.
But before you should consider using a VPN to stream anonymously.
In the last month, most of the Kodi add-ons are shut down due to some legal issues. This is because the third-party add-ons fetch the copyrighted content for streaming that is considered illegal.
How can you stream Kodi safely? Is using VPN on Kodi legal? Why is it safe to use a VPN while using Kodi? - To solve all those queries, you must read the following topic for more help.
Why you need a VPN before using Kodi?
As already told, Kodi is a free open-source legal software that uses add-ons for streaming live events, videos, movies, TV shows, etc. There is no boundary to this software. Unleash the power of streaming service using Kodi for free. The streaming content may contain both legal and pirated content, it purely depends on the Kodi add-on that you install.
The video stream provided by the Kodi add-ons comes from multiple sources that may be either legal or pirated content. As a user, we are not sure about that. So, to play safe, it is most recommended to run a VPN while using Kodi.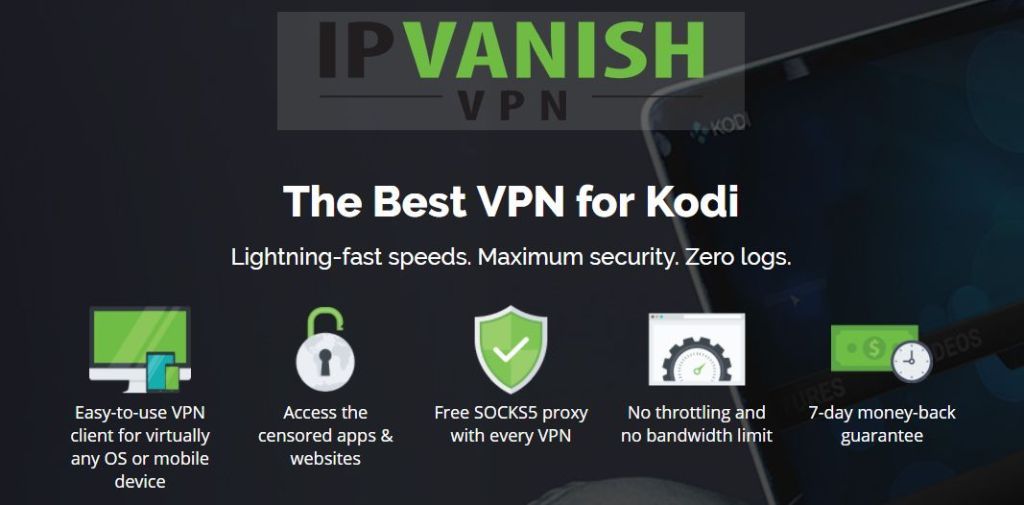 Also, please check is using a VPN legal or illegal in your country? Use VPN on your country only if it is legal otherwise it is not recommended. Avoid using it.
You may land in trouble if you access the pirated video content source link provided by the unofficial Kodi add-ons.
Why am I saying is this because ISP can track your daily activity of streaming by tracking your IP address. So be careful. To remain safe and protect your identity hide your IP address by means of a VPN provider.
What is the benefit of using a good VPN?
Access the censored apps & websites
No logs
Bypass geographical restriction to watch Mayweather vs McGregor fight anywhere from the world
Avoid getting tracked by the government and other agencies
Protect your personal data while using free/public Wi-Fi
Avoid stealing your information from hackers and data snoopers
Enjoy streaing the full match on Kodi running VPN in the background. Be safe.