Cricket fans are in for a treat this week because the BBC is here with a new documentary starring Andrew 'Freddie' Flintoff, the former cricketer. We have everything you need to know about the show aimed to break stereotypes about cricket, so keep reading to learn where, when, and how to watch Freddie Flintoff's Field of Dreams online from anywhere.
In this series, we will see the sporting legend try to assemble a cricket team from scratch with reluctant youngsters from his hometown, Preston. It should be noted that none of these boys have held a bat before, yet they need to soon compete against teams who have been playing together for years. That's not Flintoff's biggest hurdle; it's the fact that some of these teenagers simply don't care for cricket and think football is better. In addition to training the boys, he would also have to build team spirit and confidence and prove that the sport of cricket need not be reserved for those who can afford private education. On top of all that, Flintoff also needs to find the unlikely bunch a club and secure funding.
In the show's first season, we will see Flintoff meet 15-year-old Sean, who has gone to several different schools, and Ammar, 17, who doesn't even know who the cricketer is, among others. Despite time restraints and vague knowledge of the game, we will see the boys play their first-ever cricket match. Will Flintoff be able to motivate them to give cricket an honest shot, or will he fail miserably?
Freddie Flintoff's Field of Dreams premieres on BBC One on Tuesday, July 5, 2022, at 8 PM BST, and you can also stream the 3-episode show on BBC iPlayer.
How to Watch Freddie Flintoff's Field of Dreams Online From Anywhere
When you are at home, you can easily watch your favorite shows on live TV or through a streaming service. However, you won't be able to access your library if you're traveling abroad, as you'll face geo-restrictions due to licensing agreements. You can avoid this issue if you use a VPN to watch Freddie Flintoff's Field of Dreams online, as it will allow you to bypass geo-blocks and appear as if you are in your home country.
We recommend ExpressVPN, as it can unblock most streaming platforms like Netflix, Hulu, etc., and has thousands of servers across the globe. This VPN is beginner-friendly and compatible with many devices, such as phones, tablets, computers, routers, etc. It also offers a money-back guarantee, so you can try ExpressVPN for 30 days RISK-FREE. Moreover, it shields you from security breaches and protects your privacy online with strong encryption protocols.
3,000+ VPN servers in 160 VPN server locations in 94 countries, 5 Simultaneous connections, Fast and stable connection, No activity logs or connection logs, No bandwidth limits, Strong encryption, 24/7 live chat support, and 30-day money-back guarantee.
You can easily create an account on its website and subscribe to ExpressVPN (49% Discount + 3 Months FREE). This is when you can proceed to download the native app for your device or system and log in through a sign-in link sent to your email address or an activation code. You can then pick a server from your home country after turning on the VPN and access a streamer to watch Freddie Flintoff's Field of Dreams online from anywhere.
How to Watch Freddie Flintoff's Field of Dreams in the UK for FREE
The best way to watch the comedy series in the UK is on the BBC iPlayer. Soon after its BBC One premiere, this title will be available on this streaming service. You can watch Freddie Flintoff's Field of Dreams for free on BBC iPlayer, and you don't even have to create an account to watch it. Other BBC titles available on this platform include Peaky Blinders, Gentleman Jack, Doctor Who: Legend of the Sea Devils, etc.
If you're traveling internationally, you will not be able to enjoy the show because most streaming platforms are geo-restricted due to licensing deals. However, you can use a capable VPN to lift any geo-blocks you may face. Pick a UK server when you turn on the VPN, and you'll be able to watch Freddie Flintoff's Field of Dreams on the go.
How to Watch Freddie Flintoff's Field of Dreams in the US, Canada, & Australia
Unfortunately, BBC One and BBC iPlayer are available only in the UK, and we didn't find any streaming services where you can watch the show in the US, Canada, and Australia. But don't worry - you may not be able to watch Freddie Flintoff's Field of Dreams in these countries directly, but there's still a way to enjoy the series.
You only need to use a trustworthy VPN to access the BBC iPlayer and watch the show. This tool will remove all geoblocks and change your virtual location so that it will appear that you're in the UK. When you activate the VPN, ensure that you connect to a UK server and enjoy watching the show. For more details, you can check out how to watch BBC iPlayer outside the UK for free.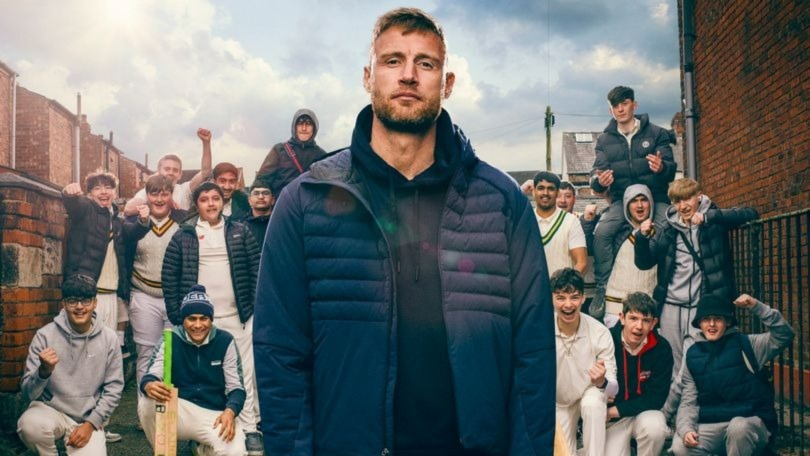 Freddie Flintoff's Field of Dreams Episodes Release Schedule
Episode 1: July 5, 2022
Episode 2: July 12, 2022
Episode 3: TBA