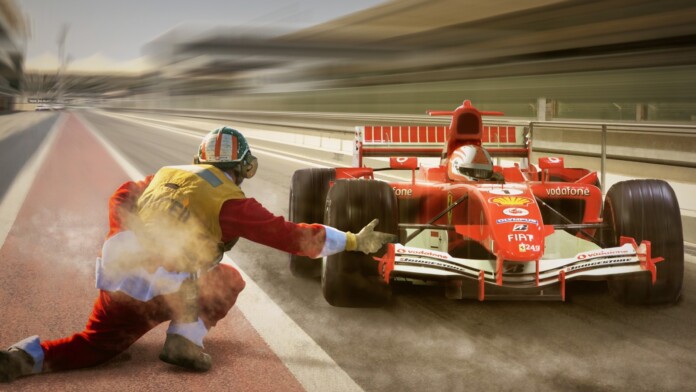 Update: The first race of the event has been canceled due to the Coronavirus outbreak. The next six have been postponed. Even though the Australian Grand Prix will not be held, the other races are still on.
The 2020 Formula 1 season is about to start, and we cannot wait to see the cars, the drivers, and everything else that makes Formula 1 special. We're going to figure out how we can watch this year's Formula 1 races online so we can keep up with all the events in the easiest way possible.
The Formula 1 World Championship is the 71st event of this kind and features 22 races in total. Unfortunately, the April Chinese Grand Prix has already been postponed due to the Coronavirus outbreak, and it is unknown exactly when and if the event will be rescheduled.
What's the Formula 1 Schedule for 2020 and Where to Watch?
The first race of the season will take place in Australia on March 15th, while the last race of the season will take place on November 29th. We will list the preliminary schedule below, but you should keep in mind that as the Chinese Grand Prix has already been postponed, others may see changes as well due to the worldwide Coronavirus outbreak. So, if you want to stream the races, you'll have to turn to ESPN and ABC.
Formula 1 2020 Schedule
| Date | Competition | Location | City | Channel |
| --- | --- | --- | --- | --- |
| March 15 * CANCELED | Australian Grand Prix | Australia | Melbourne | ESPN |
| March 22* POSTPONED | Bahrain Grand Prix | Bahrain | Sakhir | ESPN |
| April 5* POSTPONED | Vietnamese Grand Prix | Vietnam | Hanoi | ESPN |
| May 3* POSTPONED | Dutch Grand Prix | Netherlands | Zandvoort | ESPN |
| May 10* POSTPONED | Spanish Grand Prix | Spain | Barcelona | ESPN |
| May 24* CANCELLED | Monaco Grand Prix | Monaco | Monte Carlo | ABC |
| June 7* POSTPONED | Azerbaijan Grand Prix | Azerbaijan | Baku | ESPN |
| June 14 | Canadian Grand Prix | Canada | Montreal | ABC |
| June 28 | French Grand Prix | France | Le Castellet | ESPN |
| July 5 | Austrian Grand Prix | Austria | Spielberg | ESPN |
| July 19 | British Grand Prix | Great Britain | Silverstone | ESPN |
| August 2 | Hungarian Grand Prix | Hungary | Budapest | ESPN |
| August 30 | Belgian Grand Prix | Belgium | Spa-Francorchamps | ESPN |
| September 6 | Italian Grand Prix | Italy | Monza | ESPN |
| September 20 | Singapore Grand Prix | Singapore | Singapore | ESPN |
| September 27 | Russian Grand Prix | Russia | Sochi | ESPN |
| October 11 | Japanese Grand Prix | Japan | Suzuka | ESPN |
| October 25 | United States Grand Prix | United States | Austin | ABC |
| November 1 | Mexico City Grand Prix | Mexico | Mexico City | ABC |
| November 15 | Brazilian Grand Prix | Brazil | Sao Paulo | ESPN |
| November 29 | Abu Dhabi Grand Prix | Abu Dhabi | Yas Island | ESPN |
| April 19 – Postponed | Chinese Grand Prix | Shanghai | China | ESPN |
How Can I Live Stream the Formula 1 Races?
We already discussed the fact that ABC and ESPN broadcast Formula 1 races. This is excellent news because the two channels are super easy to watch online. One of the best platforms to do so is Hulu, which has dozens of networks gathered up in a single bundle. Start your 7-day free trial of Hulu now!
Besides everything available in the main bundle, there are also dozens of other networks available in extra channel packs that you can get, and there are also a few premium networks you can add to your subscription. All these services will help you enjoy loads of content over the Internet so you can watch your favorite events wherever you may be, even if that is at home, or at work, or on vacation.
Hulu works on a wide range of devices so you can take it with you wherever you go, including iOS and Android phones and tablets, Apple TV, Android TV, Fire TV, Chromecast, Roku, and more. It also recently started working on PlayStation 4, which adds to the list of gaming consoles after Xbox. (Note: ABC is a channel that broadcasts in select markets only, so if you live in an area where you do not get access to it, you can use a VPN. This will help you connect to a server that's in a different city where ABC is available. Click here to get all the details.)
Here's how you can start your Hulu free trial:
The first step you're going to have to take is to visit the Hulu Live TV website and to tap on the "Sign Up Now" button. It will redirect you to a new page where you have to provide your email address and a password.
You can then start building up your subscription by adding the Live TV plan and any channel packs you want.
They also need to have your payment information, so they can bill you once the free trial is complete.
Other Ways to Watch Formula 1 Races
YouTube TV – Another option for those who really love Formula 1 is to go for YouTube TV, which is a single bundle service. This one includes dozens of networks in a single bundle where you will find both ABC and ESPN channels. If you want more content, then there are some premium networks available to add, so you should check those out as well. YouTube TV offers all subscribers an unlimited Cloud DVR functionality and the possibility to watch content on up to three devices simultaneously.
Sling TV – We also have Sling TV on our list, and this is a pretty awesome platform that comes with a ton of customization options. There are three bundles available, namely Orange, Blue, and Orange + Blue, and ESPN networks are available in two of them, namely Orange and Orange + Blue. ABC is not a part of the offering on Sling TV, though. When you choose your bundle, you need to be aware that Orange subscribers can only watch content on one device at a time, but Orange + Blue subscribers can enjoy four simultaneous streams. Start your Sling TV subscription by saving money on your first month! There are also plenty of channel packs and premium networks. If you're looking for even more content and want the ESPN networks, you should know that they are available in the Sports Extra pack, which will cost an extra $10 per month.
How Can I Watch Formula 1 Races When Traveling Outside of the United States?
Live TV platforms and streaming services across the United States have one thing in common, namely the fact that they are geo-blocked. Basically, this means that when you are outside of the United States, you lose access to these services because the sites detect your IP address and block you. The problem can be fixed relatively easily with the help of a VPN, which can change your IP for you in under a minute. We can recommend ExpressVPN, a tool that has thousands of servers all over the world, and some really great privacy features to keep you safe.
Here's how you can use ExpressVPN to watch Formula 1 without restrictions:
First, you're going to have to visit the website and subscribe to ExpressVPN (49% OFF). This will take you a couple of minutes to complete, and then you'll be good to go, and you can use the platform whenever you need it. ExpressVPN has a 30-day money-back guarantee, which means that if you have any issues with the tool, you can always ask for a refund within that time frame.
Download the app and install it. Launch the tool and make sure to log into your account so the app will always be available to you when you need it at a moment's notice.
Look for one of the US-based servers and connect to it.
When the connection is established, you can go ahead and launch Hulu so you can start watching all the Formula 1 races you want.
Can I Watch Formula 1 on the TV Network's Website?
Well, both ABC's and ESPN's websites carry live streams that will allow you to watch content live. To do this, you will have to log into an account by using credentials from your TV provider. These TV providers can be live TV services or cable companies for those who are yet to cut the cord. (Note: Both the ABC and the ESPN live streams are geo-blocked, which means that you cannot access them freely when you travel abroad. You will need a VPN to make things work, so you should check to see what steps you need to take to make this possible. Click here to find out how you can do this.)
Can I watch Formula 1 With a TV Antenna?
Well, this will be a "yes and no" answer because you will only be able to watch the Formula 1 races when ABC broadcasts them. That's because ABC is one of the few channels that still broadcast over-the-air, which makes it possible to watch it with the help of an antenna. These devices are super popular with cord-cutters because they enable people to watch dozens and dozens of networks for free.
You should visit a site like NoCable before making any decisions on which device to buy, as you may not even be able to watch ABC in your area in the first place. It will tell you exactly what channels broadcast over-the-air in your location, as well as how far the broadcast stations are. The latter detail will help you figure out what range you need your device to have so you can enjoy as many networks as possible. Make sure to check the devices we listed above in case any of them has the right features for your specific needs.
How to Watch Formula 1 Around the World?
Fans of Formula 1 from the UK can enjoy the races on Channel 4 and Sky Sports.
In Australia, the Formula 1 races are available to watch on Network Ten and One.
If you're in Italy, you will get to watch the races on Sky Sports F1, Rai 1, Rai 2, and Rai Sport 1.