Last year, the 2020 iPhone generation slightly changed the way we turn ON/OFF our iPhones. That new system is also found in this year's generation, so we'll help you transition if you've upgraded your several-year-old phone. With that said, let's talk about how to turn ON/OFF an iPhone 13, 13 Mini, 13 Pro, and 13 Pro Max. 
Note
Since the button layout on all four of the freshly introduced iPhone 13 lineup models is the same, so is the way you turn them ON or OFF. No matter which iPhone model you have, the following instructions will apply. 
How to Turn ON Your iPhone 13 (All Models)
Turning ON your iPhone has never been easier, as explained just below. 
1. Press and hold the 'Side' button for a few seconds.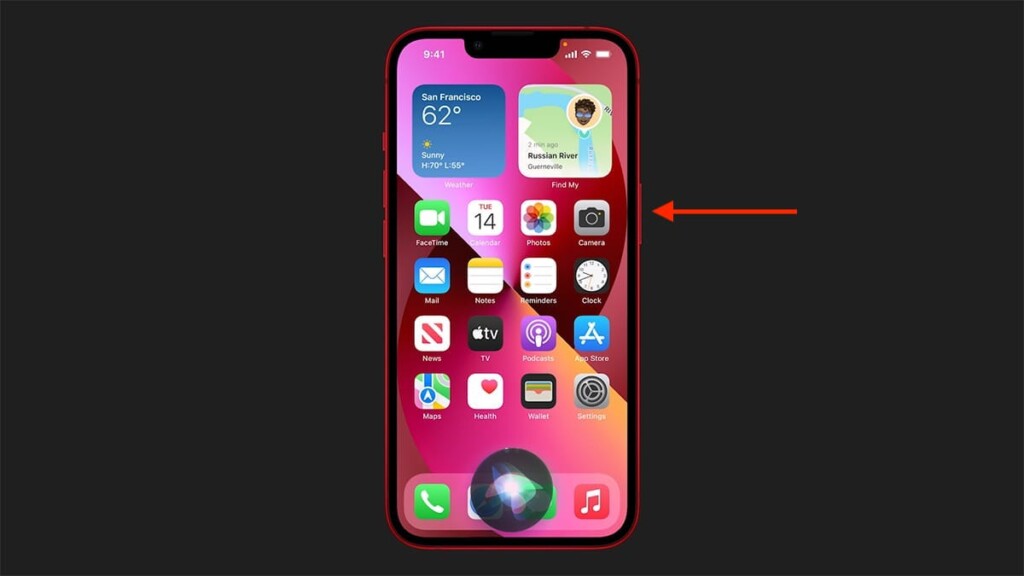 2. You'll see the Apple logo on your iPhone screen. 
3. After some time, the lock screen show will appear. Unlock your iPhone. 
4. If asked about your SIM card's PIN, input it. 
5. That's it! You're now free to use your iPhone 13!
How to Turn OFF Your iPhone 13 (All Models) 
There are two ways to turn OFF your iPhone 13. We'll show you both of those ways, as you can use them interchangeably (if you encounter issues with your iPhone, for example). 
Method #1: Use Hardware Buttons to Turn OFF Your iPhone
First, here's the "traditional" way to powering OFF your iPhone, using the buttons you'll find on its sides. Go through the following steps.
1. On the right side of your iPhone, you'll find the 'Side' button. 
2. On the left side, you'll find the 'Volume Up' button. 
3. Now, press and hold the 'Side' and 'Volume Up' buttons for a couple of seconds. 
4. Keep holding the buttons until you see the 'Slide to Power Off' slider. 
5. As instructed, place your finger on the white circle and drag it to the right. 
6. After a few moments, your iPhone 13 will power OFF completely. 
Method #2: Use the Settings App to Turn OFF Your iPhone
There is also another way to power OFF your iPhone 13, and that would be via the 'Settings' app. Here's how exactly that can be done. 
1. Navigate to the 'Settings' app on your iPhone 13, Mini, Pro, or Pro Max. 
2. Now, go to 'General.' Scroll all the way to the bottom. 
3. Select 'Shut Down,' which should be colored in blue.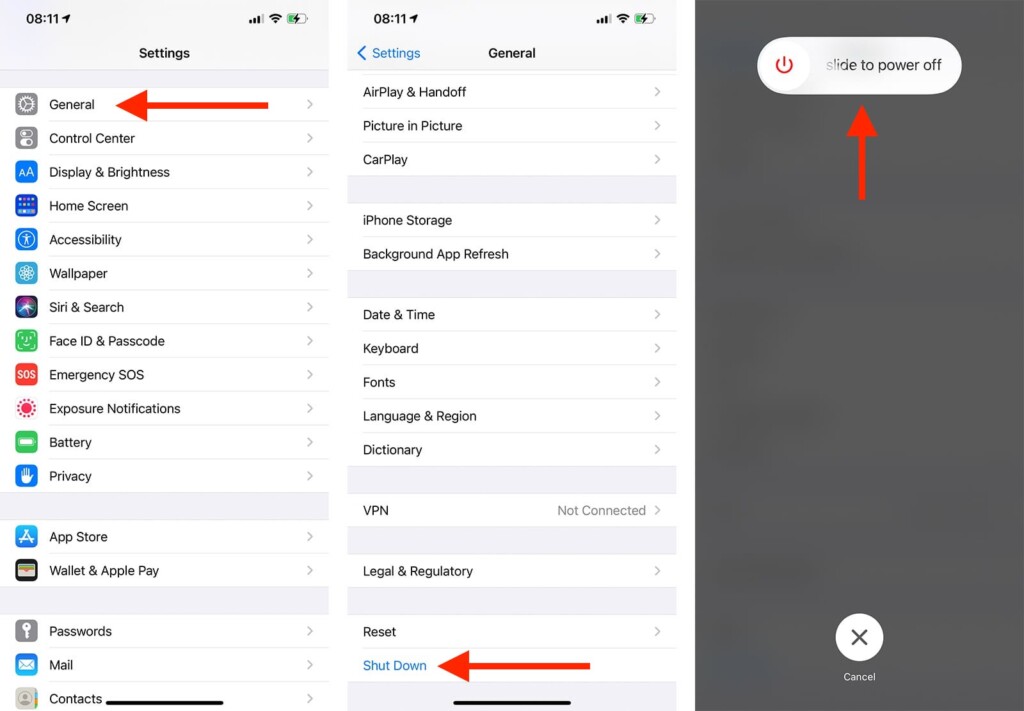 4. The power slider will now appear. Swipe towards the right. 
5. Wait a couple of moments until your iPhone powers OFF completely. 
That would be all on how to turn ON/OFF your iPhone 13. If you have any questions, let us know via the comments section below. And lastly, thanks for reading!