YouTube users in the EU have been running into a lot of age-gated YouTube videos recently. Why? Well, YouTube is using AI to apply age restrictions to videos considered inappropriate for children. In theory, that should be a good thing. In practice, it fails horribly, as AI is still terrible for content moderation. Fortunately, you can easily bypass YouTube age verification with a VPN and not have to hand over your ID or credit card information to Google.
Other Methods of Bypassing Youtube Age Gating
We're aware that there are multiple ways to get around these pointless restrictions. Using YouTube video ripping sites to download the videos is one alternative, as is adding "nsfw" or "pwn" before "youtube.com" in the address bar. However, these methods are not fully reliable.
For one, YouTube is in a constant whack-a-mole game with video ripping websites, routinely blocking access to their service. YouTube has also disabled video embeds for age-inappropriate videos, meaning you can only watch them on the main site or in the app. As a result, the nsfw/pwnyoutube methods (which rely on ripped video embeds) are fickle at best.
Bypass YouTube Age Verification the Easy Way
As the Audiovisual and Media Services Directive (AVMSD) only applies to the European Union, getting past YouTube's age-gating is pretty easy. All you need to do is change your IP address (and thus your online-facing location) to one outside the EU. The easiest way to accomplish that is with a VPN.
#1 Sign Up With a VPN Provider
First things first, you'll need to sign up for a VPN account. We recommend using ExpressVPN if you're just starting out, thanks to its easy-to-use interface and wide server network that stretches across 94 countries. They have apps for most major platforms, including Windows, macOS, Linux, iOS, Android, and more.
Alternatively, here's how to install a VPN on your router if you own a compatible one. That way, you can benefit from a VPN connection on all your home devices - including incompatible ones like gaming consoles and smart TVs - without wasting time on multiple setups.
Feel free to check out our list of the best VPNs for YouTube for other solid alternatives.
#2 Sign Into Your Account
Once you've downloaded and installed the VPN app on your platform of choice, you'll need to sign in with your email and password. This will allow you to connect to a VPN server in a different country for various purposes, whether it's to bypass YouTube age verification, watch American Netflix, and so on.
#3 Connect to a VPN Server Outside the EU
Easy. Just select a server from your provider's list and double click or tap to connect. ExpressVPN's servers are grouped by continent, so it's easy to find one outside the EU without scrolling through a massive list.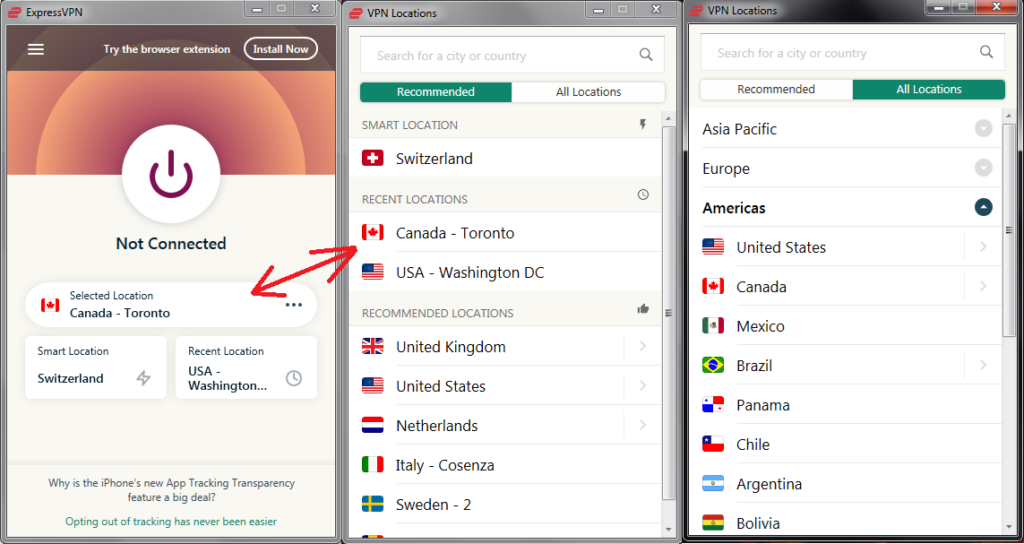 That's about it. Now you should be able to watch any age-gated YouTube videos out there without a hitch. You need to refresh the page or (in some rare cases) restart your browser for changes to take effect.
Let us know in the comments if you're still having trouble getting past YouTube's age verification, and we'll gladly help.