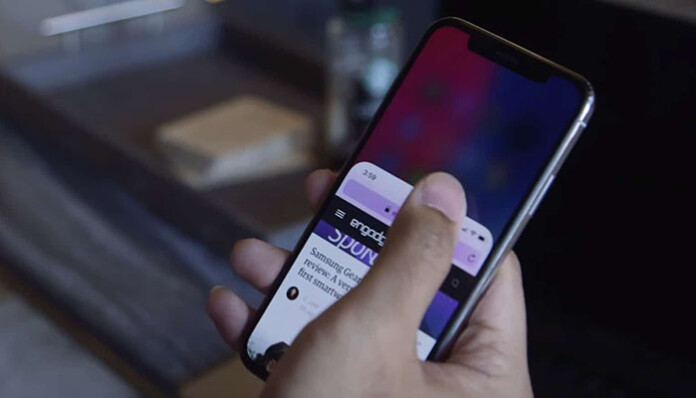 You are most probably reading this article because you've used reachability on your iPhone for a while. Now that you have the all-new iPhone X, you're having a hard time finding this feature. Before we proceed, we'd like to tell you that you've come to the right place. Let's see how to activate reachability on iPhone X.
What is Reachability On iOS?
Those you who have used the iPhone 6 Plus and newer models, know all about reachability. This feature allows you to easily get to the top of the screen by lowering the screen's contents.
At first, it was believed that the iPhone X won't come with this feature. However, Apple has decided to enable it on iOS 11.1. Continue reading to learn how to activate reachability on iPhone X, running the latest iOS version.
How to Activate Reachability on iPhone X?
First and foremost, you need to update your iPhone X and make sure it's running the latest iOS version. At the time of writing this article, this is iOS 11.1.
Open the Settings app on your phone;
Next, go to General > Software Update;
Tap 'Download and Install'. You will need to provide your passcode and you'll be ready to go.
Now that your iPhone is updated, let's enable reachability.
Once again, open the Settings app;
Go to General > Accessibility > Reachability (under the Interaction section). Enable this option.
Finally, let's see how to trigger this feature.
You can see the gray bar at the bottom of your phone's screen. Swipe down from that bar – like you're pulling down that display. That's it!
We know that you'll have a hard time activating rechability at first since this isn't the most intuitive gesture. However, practice makes perfect. Give yourself some time and we're sure you'll master reachability in no time.
Conclusion
Now you know how to activate reachability on iPhone X. If you found this article to be helpful, we'd appreciate if you'd share it on social networks. There are numerous iPhone X users out there, and we are sure many of them are struggling to understand the new gestures on iPhone X. Let's help them, shall we?