Microsoft's Xbox is capable of many things – but running a VPN app natively is not on that list. However, there's still a way to unblock media content on your console, thanks to ExpressVPN. With that said, here's how to set up and use ExpressVPN on an Xbox console.
Note
Keep in mind that the following instructions apply to Xbox One X and Xbox One S consoles. And also, they work on Xbox Series X and Xbox Series S consoles. We also recommend updating your console by going to Settings > System > Updates.
Warning
Since Xbox consoles don't run VPNs, we'll use ExpressVPN's MediaStreamer feature instead. That allows you to unblock new content types on your Xbox but doesn't really replace a VPN. If you do need a fully-featured VPN, you need to install ExpressVPN on a compatible router.
1. First, make sure to obtain your ExpressVPN subscription (click on the provided link). 
2. Then, click on any of the green-colored 'Get ExpressVPN' buttons you'll see there. 
3. Once you select a subscription, input your information and finalize the payment. 
4. Expect to receive a confirmation email once done activating your subscription. 
5. Now, return to the homepage of ExpressVPN's website. Click on 'My Account.'

6. To log in to your online dashboard, supply your email and password. 
7. You might be asked for a verification code, so don't forget to check your email inbox. 
8. Once you get to your online dashboard, select 'DNS Settings' on the left-hand side.
9. Click on the 'Register My IP Address' button (in the 'IP Address Registration' segment).
10. Also, flip the switch next to 'Automatically Register My IP Address.'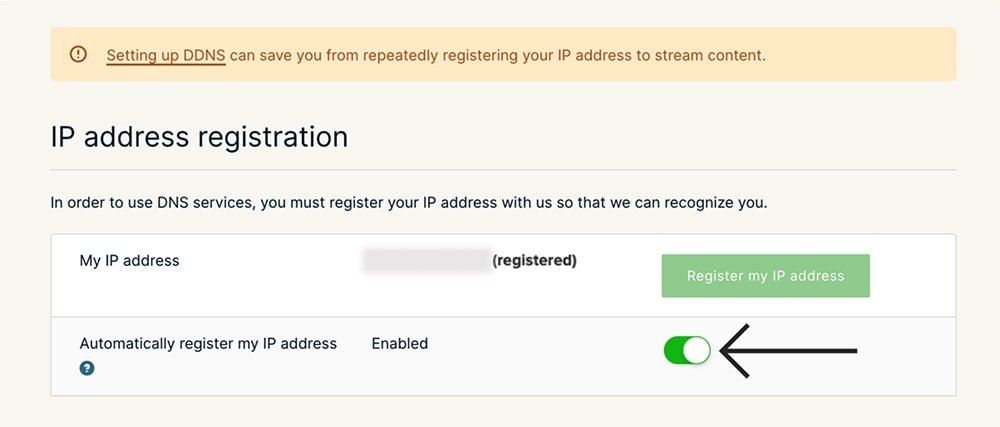 11. We recommend double-checking if your IP address is registered properly. 
12. Return one step, and you should see your online dashboard once again. 
13. Select 'Set Up Other Devices' using the top-placed banner.
14. Pick 'MediaStreamer' on the left-hand side among the supported devices.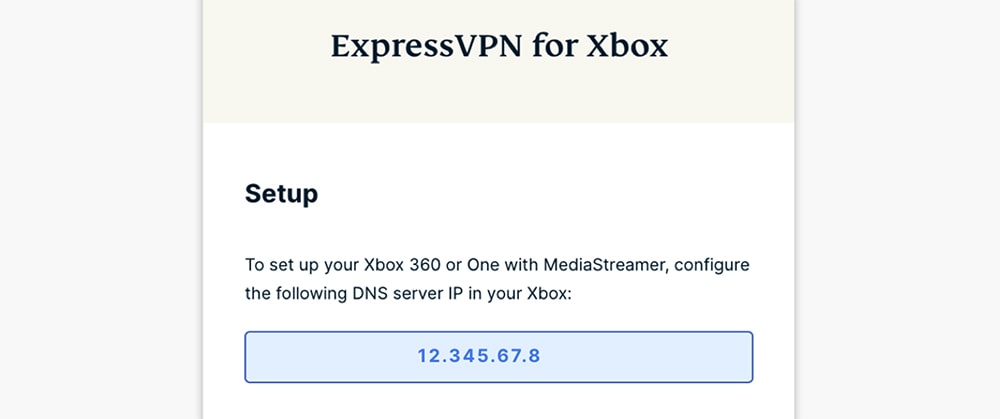 15. Make a note of your DNS server IP on the right. Make sure to keep this window open. 
16. Now, return to your Xbox console for the rest of this procedure.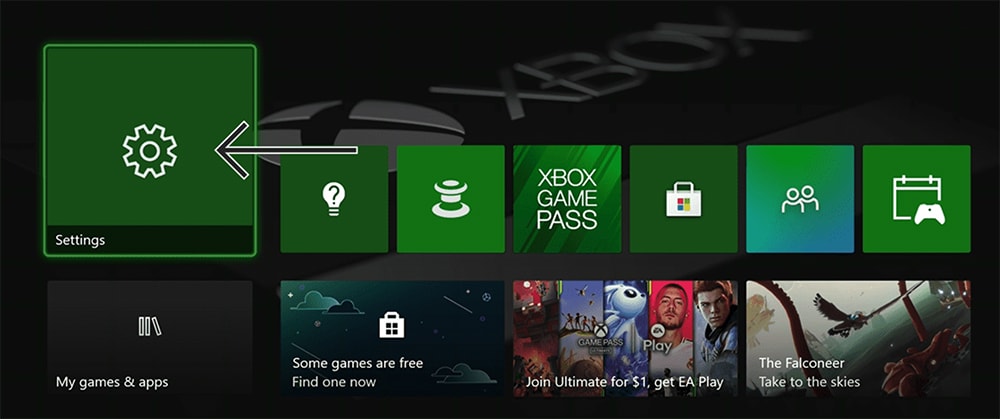 17. Navigate to Settings > General > Network Settings.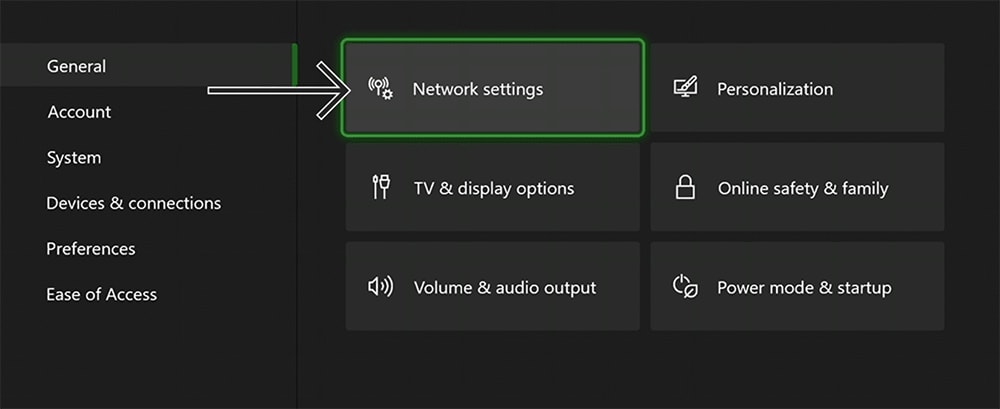 18. Under Set up Wireless network, make sure to select the 'Advanced Settings.'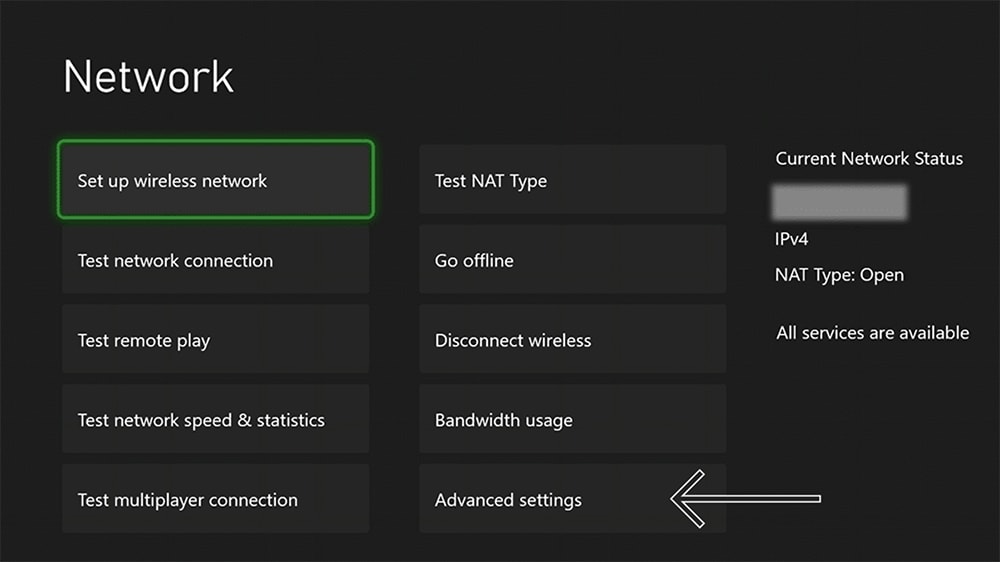 19. Once you pick 'DNS Settings,' select 'Manual.'

20. You'll now need to input your DNS address from ExpressVPN's dashboard. 

21. Once you input the numbers, press the menu button (≡) to proceed. 
22. Input the secondary DNS address as well from your ExpressVPN dashboard. 
23. Once you press the menu button, press the B button to save your settings. 

24. Finally, we recommend restarting your Xbox console. That's it!
Tip
To restart your Xbox console properly, press the Xbox button using your controller until the 'Power Center' menu appears. Then, select Restart Console > Restart. 
That would be all on how to set up and use ExpressVPN on an Xbox console. If you have any questions on your mind, let us know by posting a comment below. And lastly, thank you for reading!