In case you have an ASUSTOR network-attached storage, you already know that using a VPN service is a possibility. With that said, let's show to secure your file transfer protocols. Here's how to set up and use ExpressVPN on an ASUSTOR NAS. 
Note
Keep in mind that ExpressVPN doesn't provide a list of supported ASUSTOR NAS devices. However, an extensive range of ASUSTOR devices should work with ExpressVPN without any problems. To ensure that your device is compatible, check its manual and see whether it supports OpenVPN connections.
1. First, start by getting an ExpressVPN subscription. 
2. Once you visit ExpressVPN's website, click on the button labeled 'Get ExpressVPN.'
3. Pick a subscription. Know that long-term ones come with significant savings. 
4. Then, enter your email address and proceed to pay for the chosen subscription plan. 
5. Once done, you'll receive a confirmation email from ExpressVPN's team.
6. Now, return to ExpressVPN's website and make sure to be on its home page. 
7. Using the website's main menu (top-right corner), click on 'My Account.'

8. You'll be asked for your credentials, so enter them and click on 'Sign In.'
9. Supply a verification code by checking your email inbox and copying it from there. 
10. At this moment, you should be looking at your online account dashboard. 
11. Click on 'Set Up Other Devices,' visible at the top of the page. 
12. Then, pick 'Manual Configuration' on the left-hand side.
13. On the right, click on the 'OpenVPN' button to reveal your connection's details. 
14. First, make a note of your OpenVPN username and password (on the right side). 
15. Just below, pick a server you'd like to use. Download its OVPN file to your computer. 
16. We recommend leaving your account dashboard open in the background. 
17. Now, it's time to access your ASUSTOR device. 
18. Once you get to your NAS device's dashboard, select the 'Settings' app.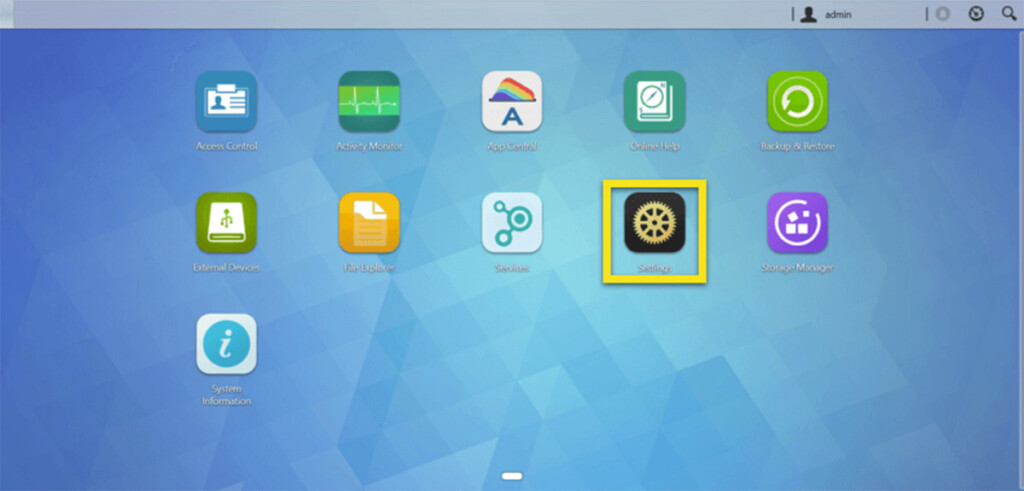 19. Then, navigate to 'Network' and click on the 'Network Interface' tab on the left.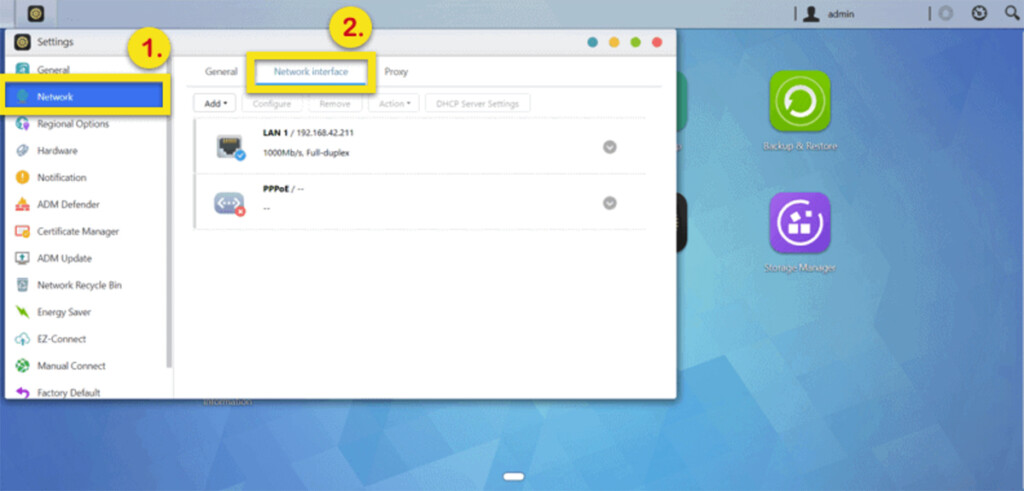 20. Just below, click on the 'Add' button and pick 'Create VPN.'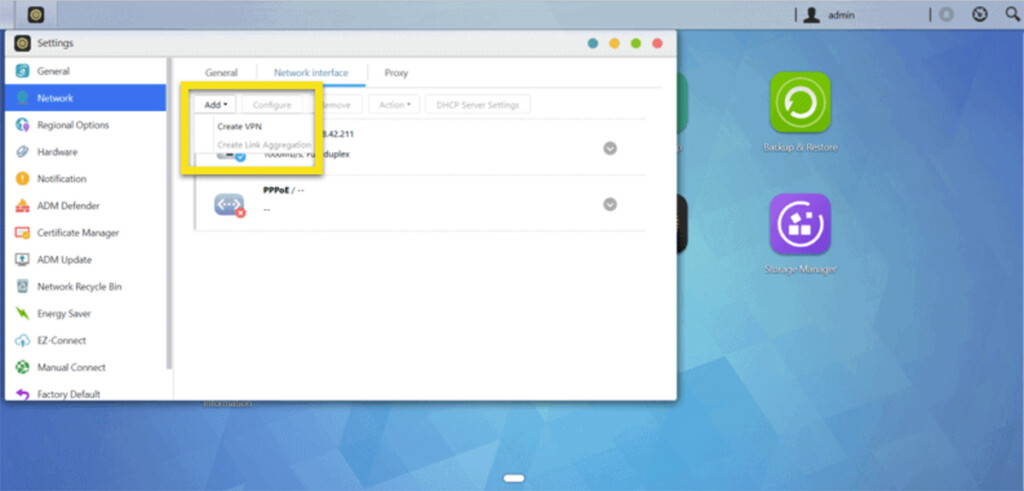 21. A setup guide should appear now. Select 'OpenVPN' and hit 'Next.'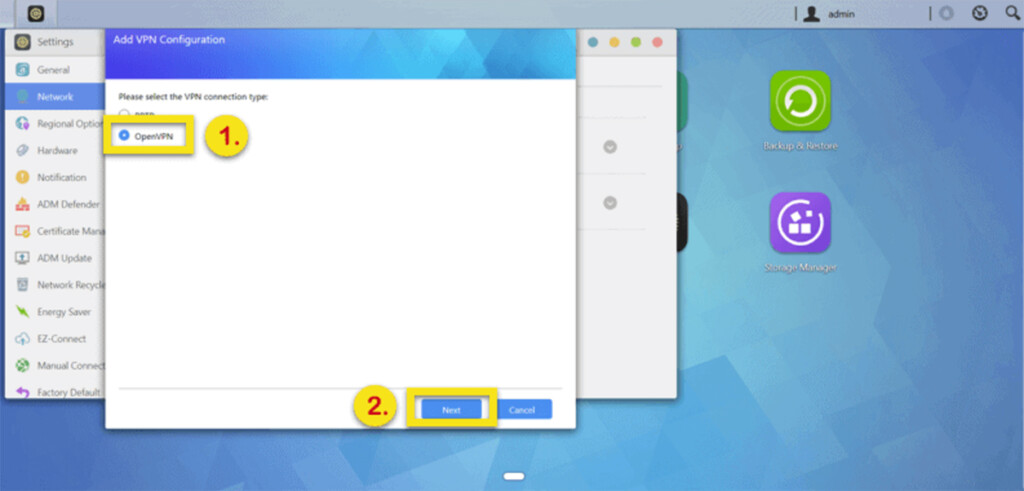 22. Choose to import a configuration file from your OpenVPN provider. Hit 'Next.'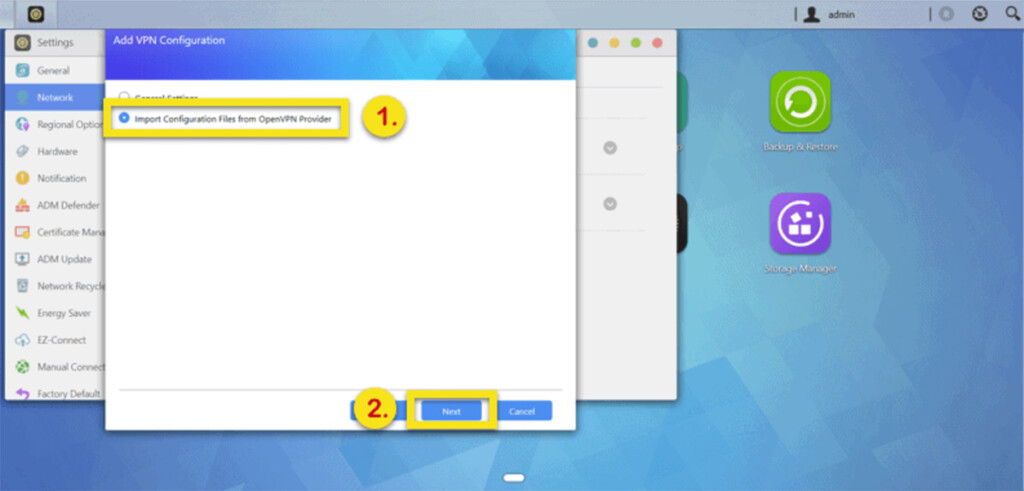 23. You'll be now asked for a series of information, so make sure to check just below. 
Name: Pick any name for your VPN connection, something easy to remember. 
Account: Copy your OpenVPN username (from your dashboard). 
Password: Copy your OpenVPN password (from your dashboard). 
Import File(s): Upload the OVPN file that you downloaded moments ago. 
24. Lastly, click on 'Finish' to finalize the setup procedure.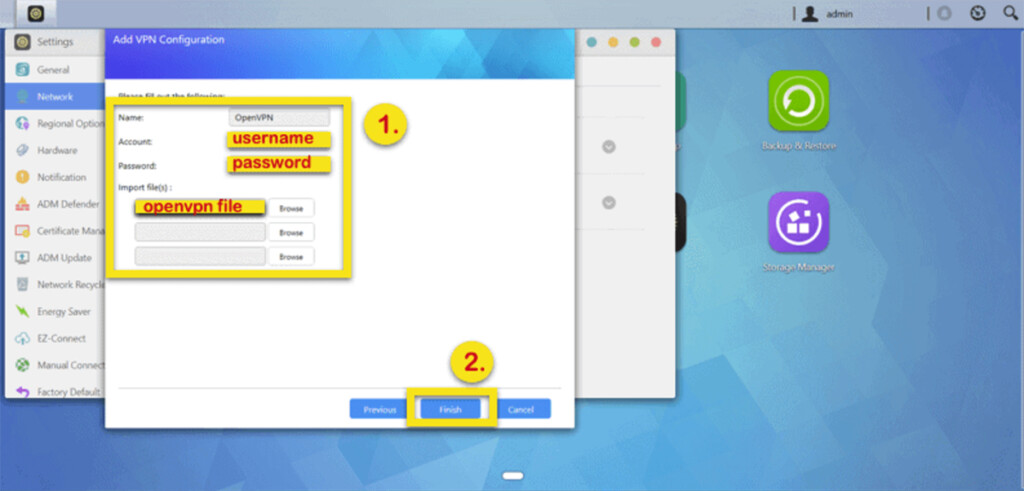 25. You can reveal your new connection by going to Settings.
26. Then, navigate to Network > Network Interface (the same path you took before). 
27. Select your newly created VPN connection, and click on Action > Connect.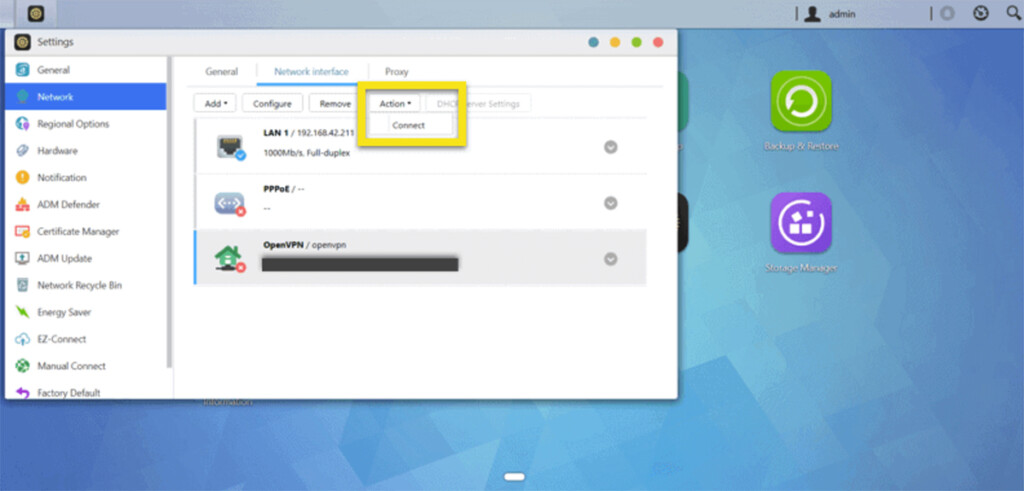 28. From this moment on, all your incoming and outgoing traffic will be encrypted. 
29. To disconnect, select your VPN connection and click on the 'Disconnect' button. 
Tip
Keep in mind that you can create more than a single VPN connection on your ASUSTOR NAS device. Just go through the steps found above to add a new connection – and make sure to upload a new OVPN file that corresponds to the server you plan to use.
That would be all on how to set up and use ExpressVPN on an ASUSTOR NAS device. In case you have any questions, doubts, or technical difficulties, know that you can count on us. So, make sure to post your comment below. And lastly, thank you for reading!