ExpressVPN supports manual OpenVPN configurations. Therefore, you can set up ExpressVPN on your ASUSTOR NAS by configuring it manually, picking a specific VPN server location, and encrypting your data using AES-256 encryption.
We'll also add that ExpressVPN doesn't provide a list of supported ASUSTOR NAS devices. Still, as long as your NAS device supports OpenVPN, you should be good to go. You can also check your device's manual to see whether it works with VPNs.
How to Set Up ExpressVPN on ASUSTOR NAS
To set up ExpressVPN to work on your ASUSTOR NAS, you need to obtain a subscription and then configure an OpenVPN connection. Here's what exactly you need to do:
1. Get your ExpressVPN subscription using your computer and any Web browser.
2. After subscribing, select "My Account" using the top-placed main menu on the ExpressVPN site. Provide your email and password to access your ExpressVPN account dashboard.

3. Navigate to Set Up Other Devices > Manual Configuration. Note your username and password, and pick a VPN server. Download its OpenVPN configuration file.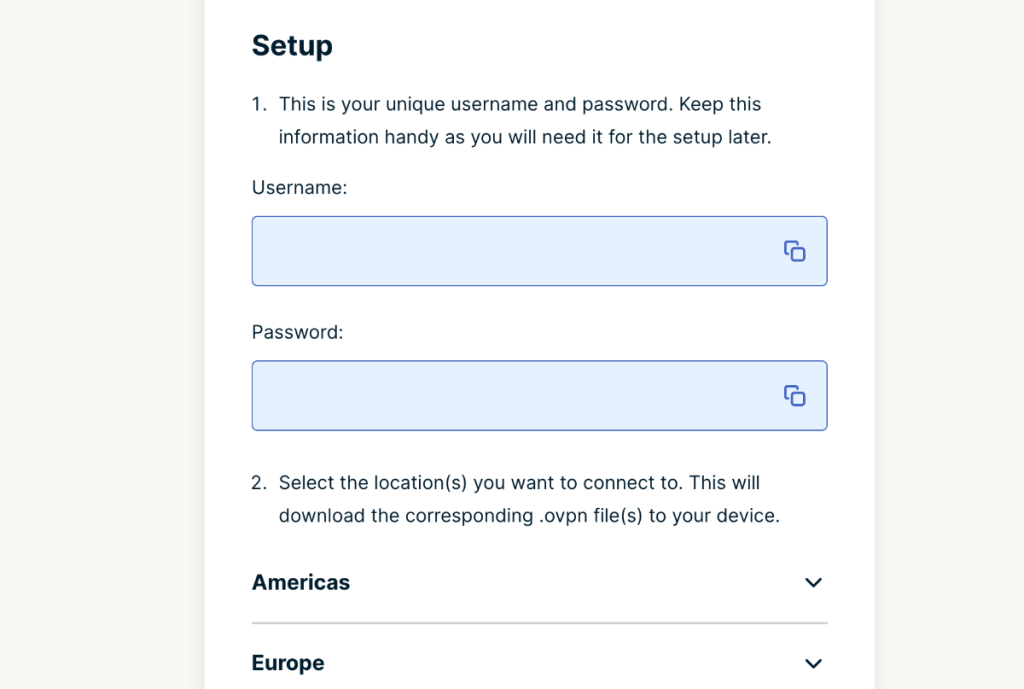 4. Now, access your ASUSTOR device. Navigate to Settings > Network > Network Interface.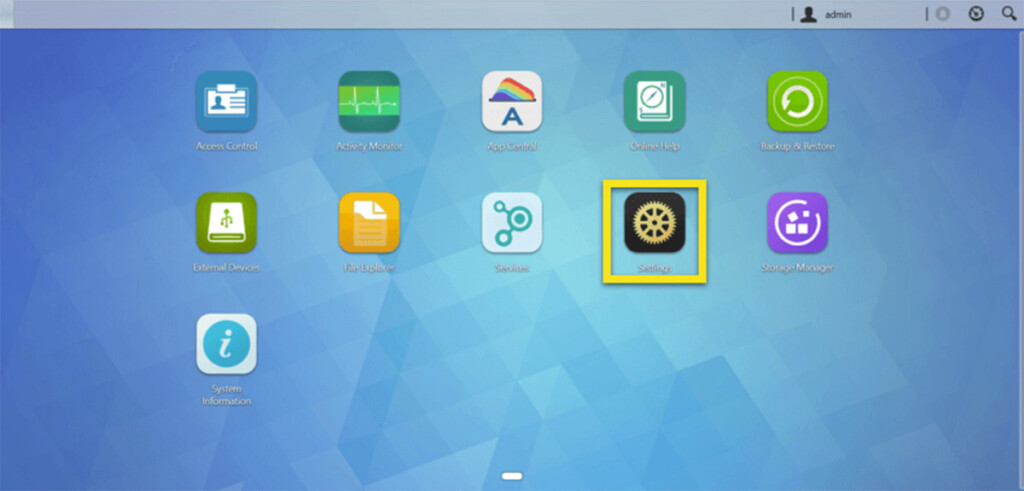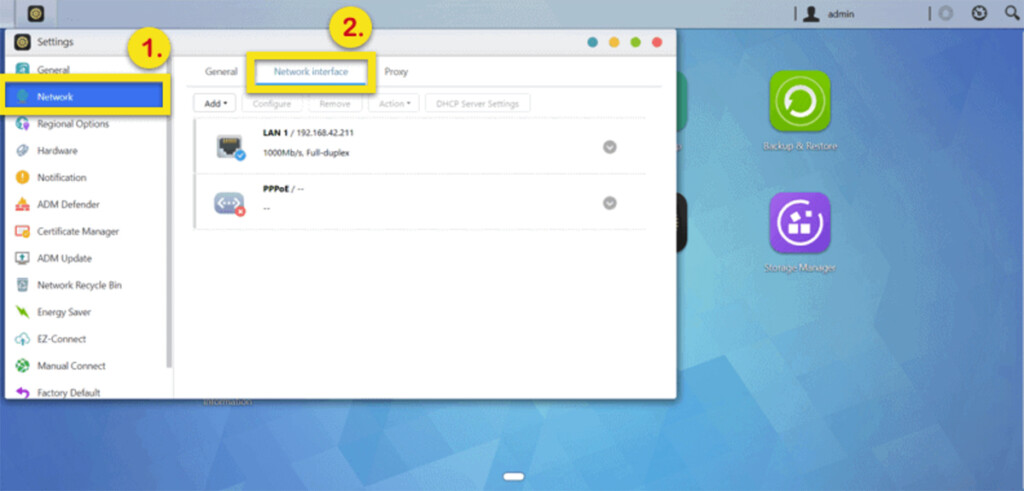 5. To set up ExpressVPN on ASUSTOR, click the "Add" button and pick "Create VPN." A setup guide should appear. Select "OpenVPN" and hit "Next."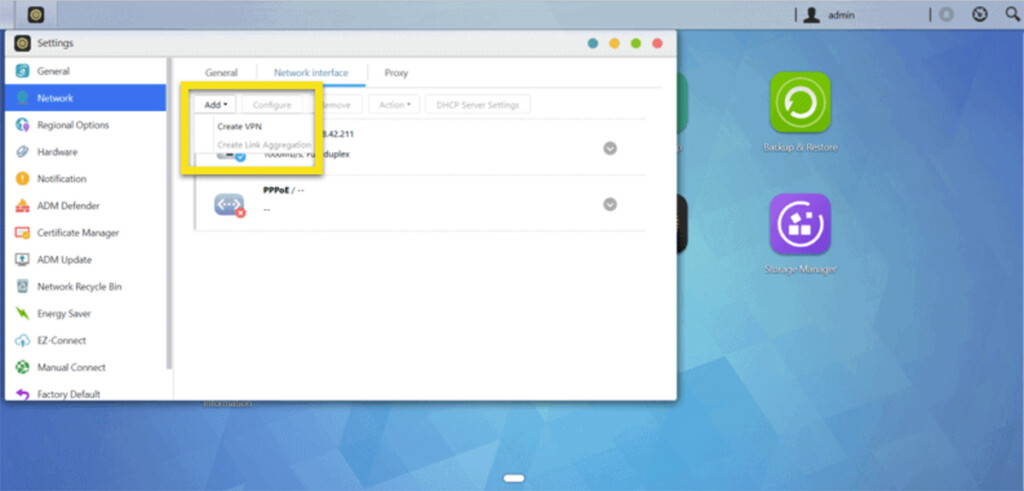 6. Choose "Import a configuration file." Hit "Next" and enter the following information:
Name: Pick any name for your VPN connection, something easy to remember. 
Account: Copy your OpenVPN username (from your dashboard). 
Password: Copy your OpenVPN password (from your dashboard). 
Import File(s): Upload the OVPN file that you downloaded moments ago.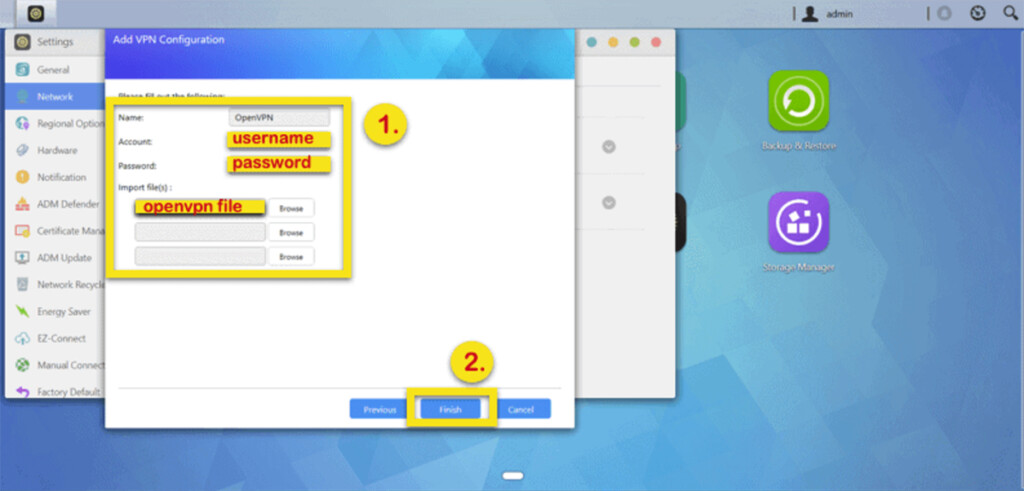 7. You can reveal your new connection by going to Settings. Then, navigate to Network > Network Interface > Select your VPN connection > Action > Connect.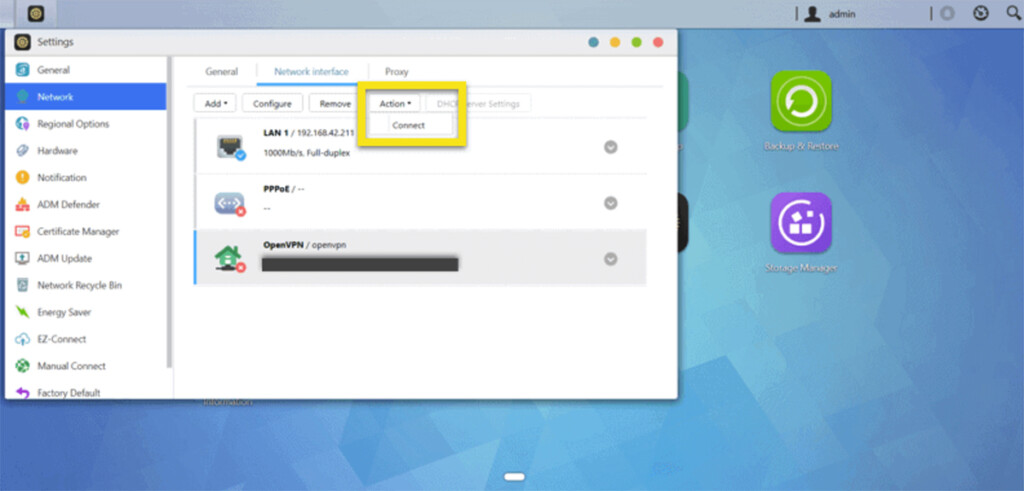 8. From this moment on, all your incoming and outgoing traffic will be encrypted. To disconnect, select your VPN connection and click the "Disconnect" button. That's it!
Keep in mind that you can create more than a single VPN connection on your ASUSTOR NAS. Just go through the steps found above to add a new connection – and make sure to upload a new OVPN file that corresponds to the server you plan to use.
Final Thoughts
As you can see, setting up ExpressVPN on ASUSTOR NAS is a fairly quick procedure. And thanks to OpenVPN, you can be sure that your NAS device will operate within a secure data tunnel, which makes incoming and outgoing traffic unreachable to anyone else.
Still, keep in mind that a VPN as powerful as ExpressVPN works on many other devices, so make sure to take full advantage of your subscription. That said, here's how to set up ExpressVPN on all its supported devices.
That would be all on how to set up ExpressVPN on ASUSTOR NAS. If you have any questions, make sure to post your comment below. And lastly, thank you for reading!