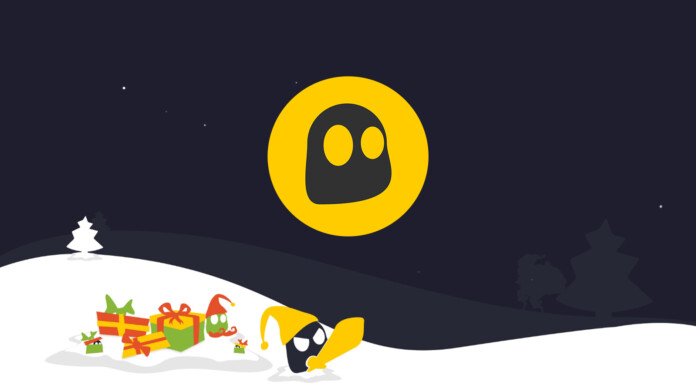 Until December 27, CyberGhost VPN is offering a special annual plan that lets you save 79% on its regular monthly price.
The new price of the annual subscription is $33.00, which comes down to only $2.75 per month.
You can count on thousands of servers at your disposal, ultra-secure encryption, polished native software, and plenty more.
As we're slowly approaching this year's holiday season, one thing is sure – you can expect amazing deals to appear on a daily basis. Well, in the realm of VPN services, CyberGhost VPN has decided to go all-in this year, by offering a special subscription plan that brings plenty of value for its price. We're sure many of you are going to be more than interested to take advantage of CyberGhost's holiday deal, so let's talk about the details.
Without any doubt, this is one of the most capable VPNs on the market. However, that comes at a price. More precisely, CyberGhost VPN is priced at $12.99 if you decide to pay on a monthly basis. That price is still the same, but what's changed is the price of the VPN's long-term plans. If you decide to buy its annual subscription, you'll pay only $2.75 per month – which means that you'll save 79%. If this time period seems too long, you can grab the VPN's six-month plan for only $4.99 per month, which means that you'll save 62% if you go this route.
Enjoy 79% OFF on the 3-Year Plan + 2 Months FREE
And now, let's talk about the fine print. First of all, know that CyberGhost VPN's holiday sale ends on December 27 – so, make sure to act on time. As said earlier, the new price of the VPN's annual plan comes down to $2.75 per month, which means that you'll be charged $33.00 upon sign-up. More precisely, this is the price for the first year of use, as you'll be charged $66.00 one year from now. Considering the regular monthly price of CyberGhost ($12.99), there's plenty of value here – and we strongly recommend considering getting this VPN while its sale still lasts.
In terms of its capabilities, plenty could be said. This VPN comes with more than 5,700 servers spread across the entire world, you can use on up to 7 devices at the same time, there are numerous apps for all currently popular platforms, and you can count on its 24/7 customer support. You can read more about these features in our hands-on CyberGhost VPN review, so make sure to check it out.
So, what are you waiting for? Go ahead, and grab CyberGhost for only $2.75/month while this deal is still active! Trust us, you'll be more than happy with your decision. And finally, please note that this is a risk-free purchase as you'll get a 45-day money-back guarantee, which also tells a lot.
What do you think about CyberGhost's holiday promo deal? Are you considering to get this VPN to protect your online privacy? Let us know your thoughts in the comments section below, and don't forget to follow us on Facebook and Twitter. Thanks!