It is that time of the year again. This year's holiday season is upon us, and there's a lot of choice in front of you. If you're into holiday shopping, you are going to love what you'll find in this article. No matter who you're buying gifts for, you will find at least a few highly interesting items. In addition, you know how they say – you have to treat yourself right. So, why not pick something you've wanted to buy for a while now? This is where TechNadu's Holiday Gift Guide comes into play. Let's jump right in.
Holiday Gift Guide 2017: The Best Tech Products
We are going to deal with the very best tech products you can buy at the moment. We have prepared gift ideas for a number of different categories. No matter if you're looking for a new computer, gaming console, or if you want to transform your home into a smart home – here are our recommendations.
Smart TVs
We will start our holiday gift guide with smart TVs. This year has been an incredible year for TV manufacturers and consumers as well. Here are the products that will make your life entertaining throughout 2018.
TCL 4K Ultra HD Roku TV
As its name says, this is a Roku TV. Roku is a world-famous media streaming service allowing you to ditch your cable or satellite operator. It pairs 4K resolution with HDR (High Dynamic Range) for very crisp details. Thanks to Roku, you'll get access to half a million of movies. It is clear why this product has its place in our Holiday Gift Guide.
Samsung 4K Ultra HD Smart TV
Samsung is offering an unbelievable discount during this year's holiday season. You can save up to $900 dollars on the latest Smart TVs made by this manufacturer. This model is known for crystal-clear picture, rich colors, and high refresh rate. In addition, it brings a polished design.
Sony 4K Ultra HD Smart TV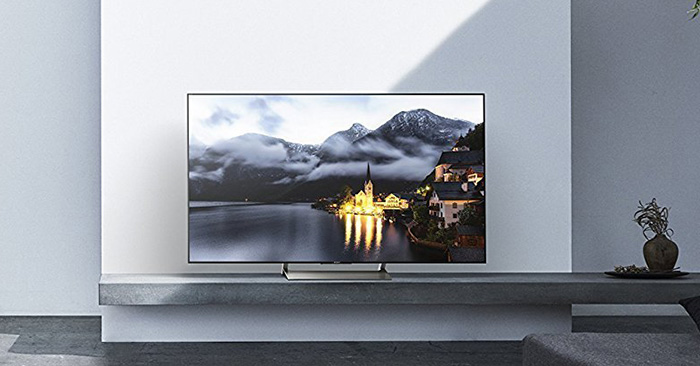 Sony's lineup of Smart TVs come with Android TV. This grants you access to thousands of apps including the most popular media streaming apps. In case you have an Amazon Alexa device, you can use it to control this TV as well. Vibrant colors, modern an elegant design, and the clear picture is what you'll find with this device.
LG Electronics 4K OLED TV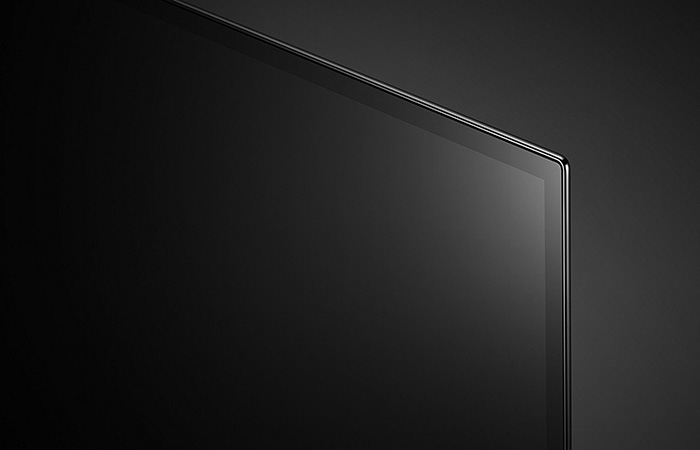 LG has prepared numerous surprises for the upcoming holiday season. At the moment, you will get an amazing deal when buying a new smart TV. This model brings a large OLED display for perfect blacks and vivid colors. HDR with Dolby Vision is also included - for the perfect home cinema. In addition, there are several deals prepared that includes a gift card, sound bar, or wall mount.
Media Streaming Devices
No matter if you have a Smart TV or not, a media streaming device is always a nice feature to have. Among media streamers, Roku stands out due to its price and capabilities.
Roku Express
Cord-cutters are interested in dive into this technology will Roku Express as the perfect entry step. This is the most affordable Roku device that plays HD moves (so, no 4K support). It comes with an unbelievably simple installation that takes one minute to complete.
Roku Premiere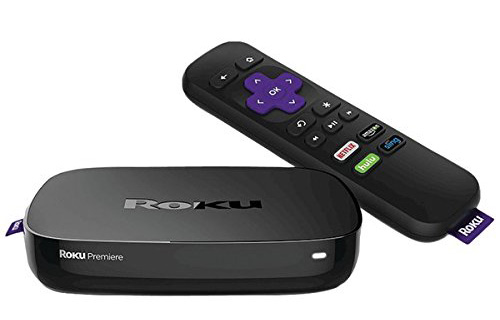 Roku Premiere is not a dongle media streamer, like the previous suggestion. Instead, this is a full-featured media streamer capable of playing 4K content. It comes with Hulu and Netflix out of the box, but you can install other apps as well.
Roku Streaming Stick+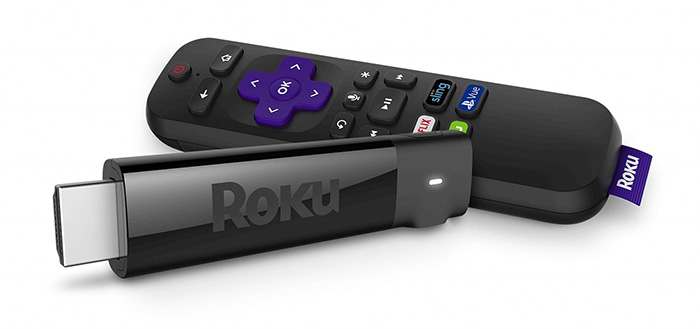 If you have a highly capable TV, don't let it go to waste with non-compatible media streamer. The Streaming Stick+ plays 4K movies and TV shows, but also support HDR. It comes with a voice remote and an incredibly powerful wireless range.
Speakers
Our Holiday Gift Guide wouldn't be complete without speakers. We present you the best deals on traditional and wireless speakers. Take a look.
Oontz Angle 3 Plus
This is an affordable wireless speaker with a very high rating. You can read numerous online ratings that praise this speaker for its small size and capable audio output. You can use it up to 30 hours on a single charge and it is water resistant as well.
Sony XB20 Portable Speaker
Sony XB20 is an attractively designed wireless speaker. It's known for its bass output, which is quite strong. You can connect it to your device via Bluetooth or NFC. In addition, you can take it anywhere with you since it's water resistant.
Sonos Play:1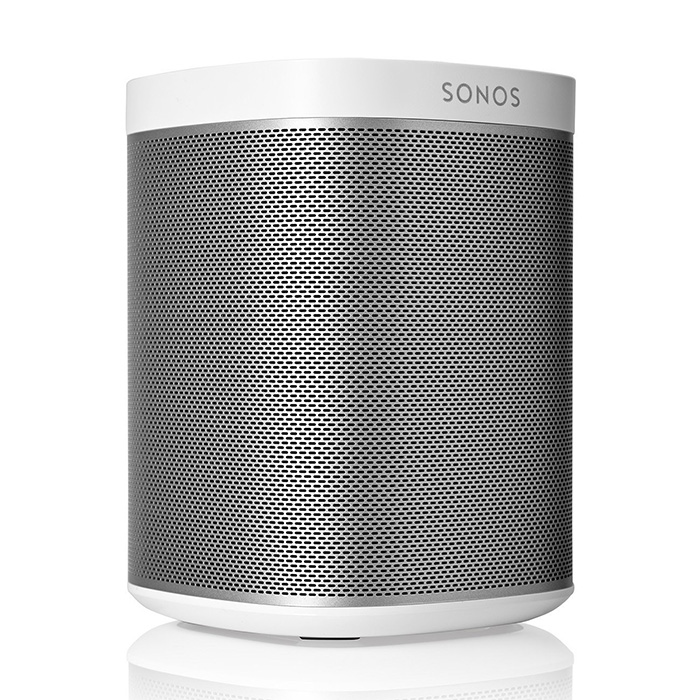 As you surely know, Sonos is one of the big names in the world of speakers. The Play:1 model is an affordable way to add a smart speaker to your home. If you have an Amazon Alexa device, you can use voice control. In addition, it can be used to stream music – and it looks fantastic.
Amazon Products
This has been an incredibly successful year for Amazon. Thanks to its range of Echo products, this company has managed to find its place in numerous homes. This is the perfect time to join the Echo bandwagon.
Echo Dot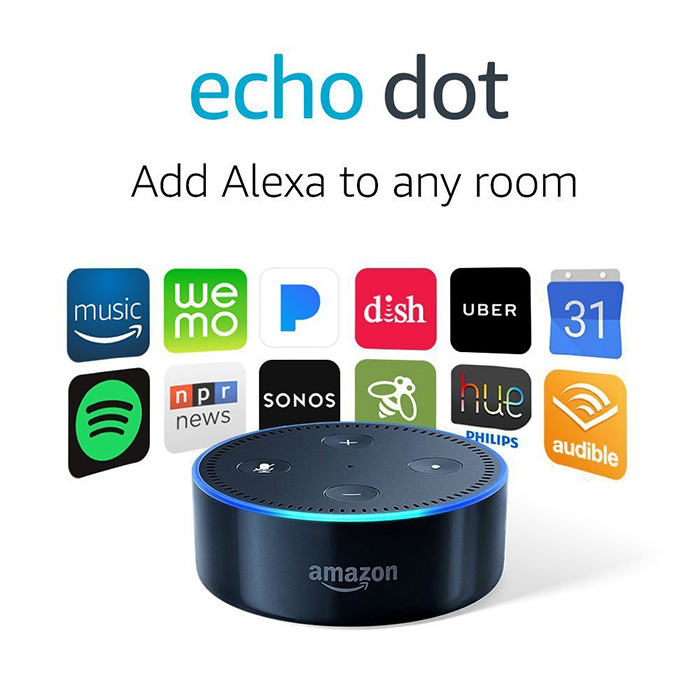 The smallest and the most affordable Echo device. It comes with a powerful virtual assistant called Alexa. You can use it to play music, dictate notes, or request rides from Uber. In addition, Echo Dot an integral part of every smart home.
Echo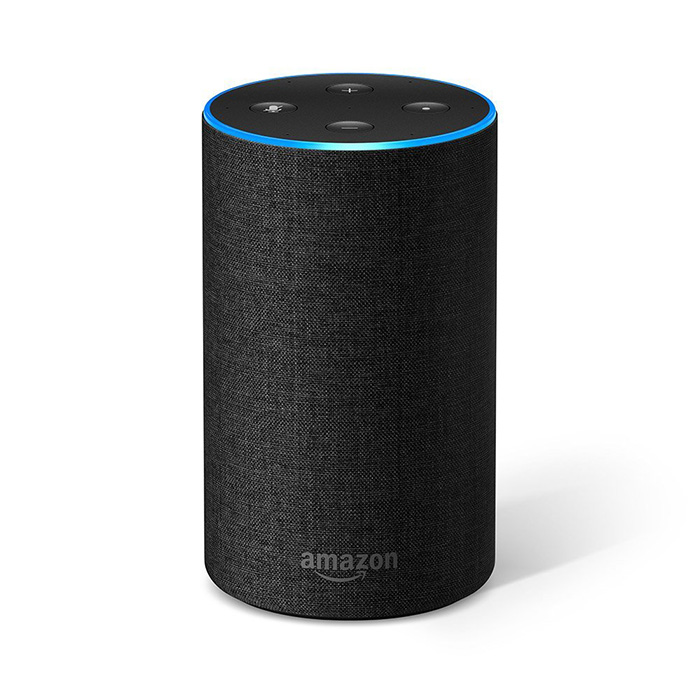 If you crave for something a bit more powerful, Echo should do the job. In comparison to the Echo Dot, Echo brings a very powerful speaker and six microphones that listen to your commands. Pair with other devices and this can become your personal digital assistant.
Echo Plus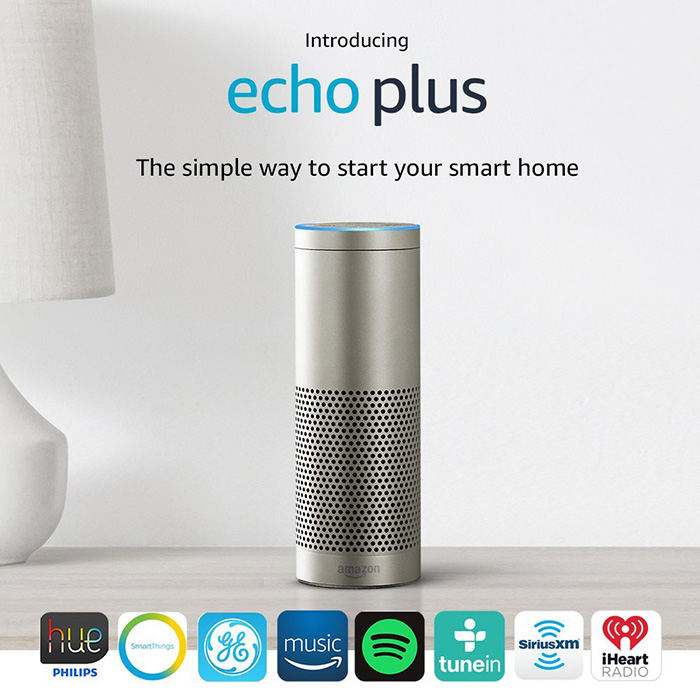 If you're looking to add a touch of smart tech to your home, Echo Plus offers just what you need. This deal brings a set of smart lightbulbs, which is the perfect way to start enter the field of smart tech. A highly powerful speaker and a sleek design await.
Headphones & Earbuds
If you're struggling to find wireless earbuds for your new smartphone, check out our suggestions.
Anker SoundBuds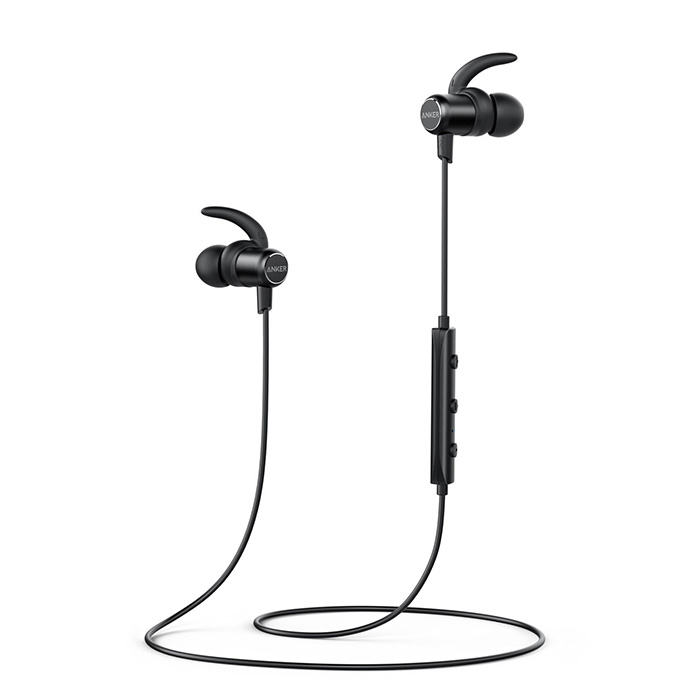 Those of you who own the latest iPhone generation is probably looking for quality-made wireless earbuds. Anker has come up with an attractive deal. These earbuds come with the metallic housing and they sound great. They are powered by 6mm drivers and offer Bluetooth connectivity.
BeatsX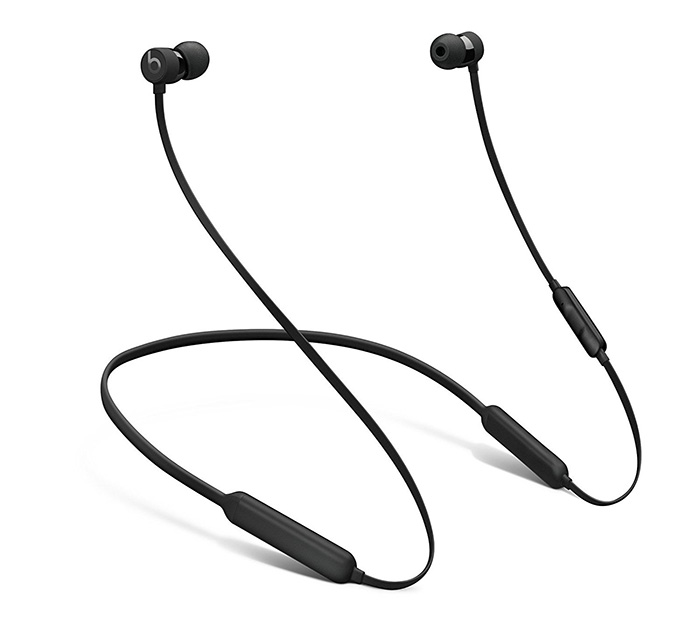 We don't need to talk about Beats – perhaps the most famous manufacturer of headphones. The BeatsX model are quality-made headphones that use Bluetooth. No matter if you use headphones when jogging or when you're watching movies, you can't miss this deal.
Sony XB950B1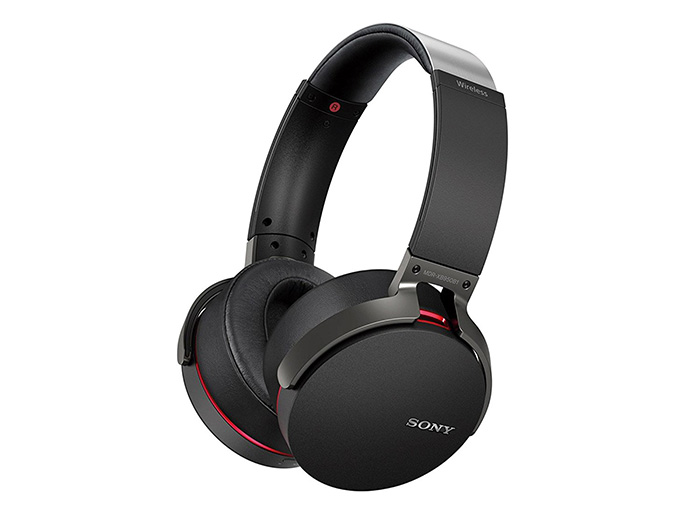 Despite its complicated model name, these headphones are a fantastic choice. This is the 2017 model, powered by Bluetooth and NFC. They feature incredibly strong bass and you can use them up to 18 hours on a single charge. When it comes to this Holiday Gift Guide – this is a must buy.
Gaming Consoles
Let's take a look at what to expect if you're looking for a gaming console. Almost every reputable manufacturer has prepared a holiday deal.
PlayStation 4 Slim 500GB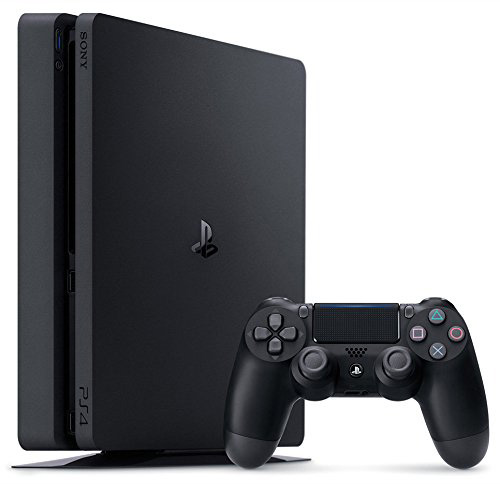 PlayStation is the world's most popular gaming platform. During the upcoming holiday season, there is a special deal on the slim version of PlayStation 4. It brings 500GB of internal storage and you'll get Uncharted 4 included.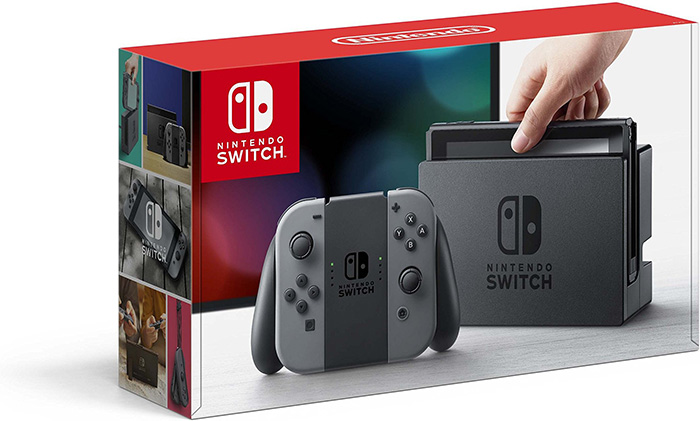 The latest console made by Nintendo has proved to be a massive hit. Different configuration options await and an ever-growing library of games. You can play it at home or take it anywhere with you. It works great for single player games and multiplayer sessions.
Xbox One S 1TB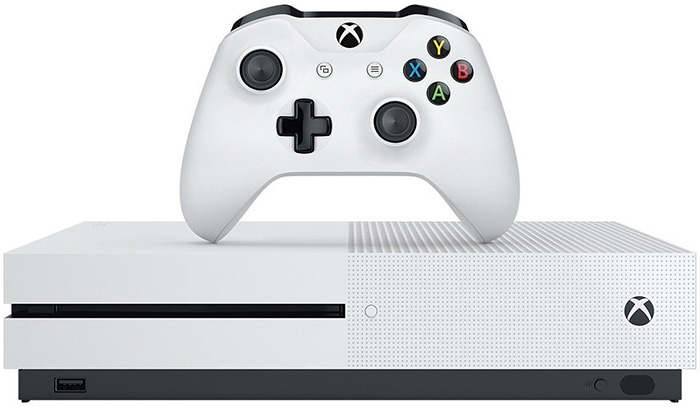 With 1TB of storage, you can be sure that you download as many games as you want. The Xbox One is known as a family entertainment hub, perfect for gamers and cord-cutters alike. This deal includes the latest Madden NFL game – 2017 edition.
Cameras
If you have an older camera model, now is the right time to upgrade. Great deals can be found, and you can be sure to capture the holiday season's memories.
Sony Alpha A6000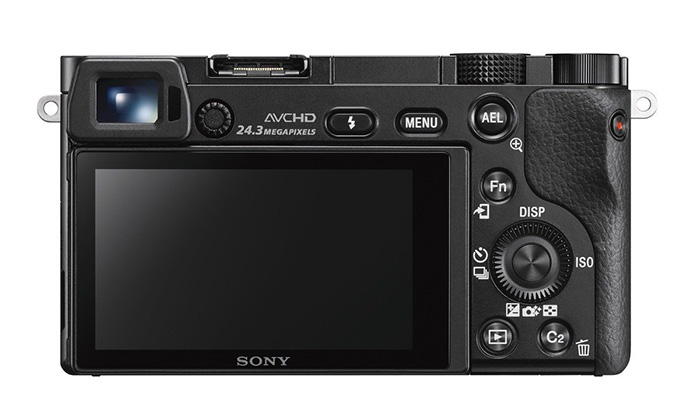 This is one of the most popular cameras made by Sony. It brings a 24MP sensor and features the world's fastest auto-focus. You can also expect Wi-Fi connectivity, so you can share your newly captured memories in an instant.
Nikon D3400
Just like our previous Holiday Gift Guide recommendation, the D3400 is the most popular camera made by Nikon. If you plan on diving into the world of DSLR photography, this is the perfect solution. At the moment, you can find it at a special discount that saves you $100.
GoPro Hero6
Not everyone plans on spending the holidays relaxing in their home. We are sure that some of you are into crazy winter adventures. The best way to capture them is by using the Hero6 camera. It records 4K video and comes with a powerful software.
Tablets
We have decided to make tablets a part of our Holiday Gift Guide due to interesting trends in 2017. They have become increasingly powerful, yet quite affordable as well.
Fire HD 8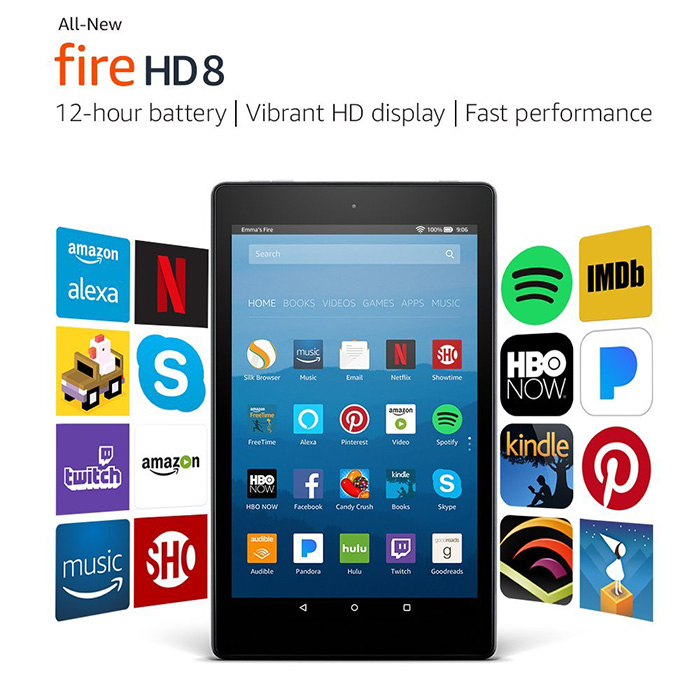 Amazon's affordable tablet is an unbeatable choice. This especially goes for those who enjoy the Amazon's ecosystem or services. Fire HD 8 is great for reading ebooks, playing games, and streaming media using the Amazon Video app.
Samsung Galaxy Tab A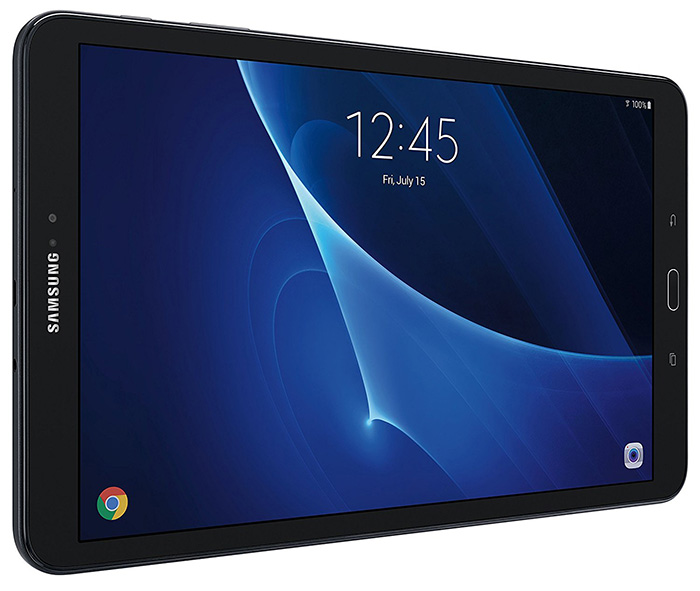 Those who need something a bit more capable should consider the Tab A. Made by Samsung, this tablet is powered by Android. It features a vibrant 10.1-inch display and a large battery that lasts up to 13 hours on a single charge.
Apple iPad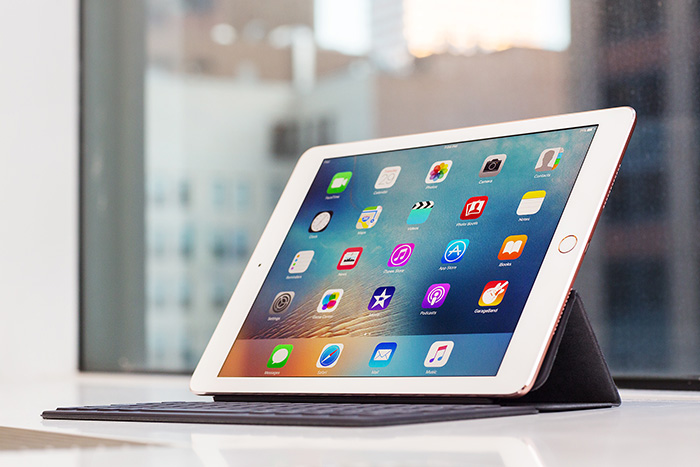 If you're willing to spend more money, Apple's iPad is the foolproof choice. It brings a stunning Retina display and packs an incredibly powerful processor. This is the perfect holiday gift for those looking for a beautifully designed tablet.
Notebooks
No matter if you're a Windows or MacOS fan, our Holiday Gift Guide has got you covered. Here are the best notebooks you can currently buy.
HP Spectre x360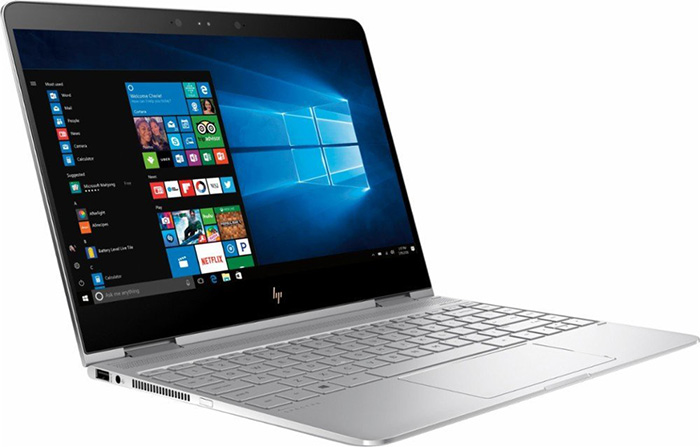 HP's notebook packs everything you might possibly need for everyday computing. It comes with a powerful processor (Intel Core i7), high-definition screen, and 256GB of SSD storage. In addition, you can use Windows 10 via this notebook's touchscreen.
Apple MacBook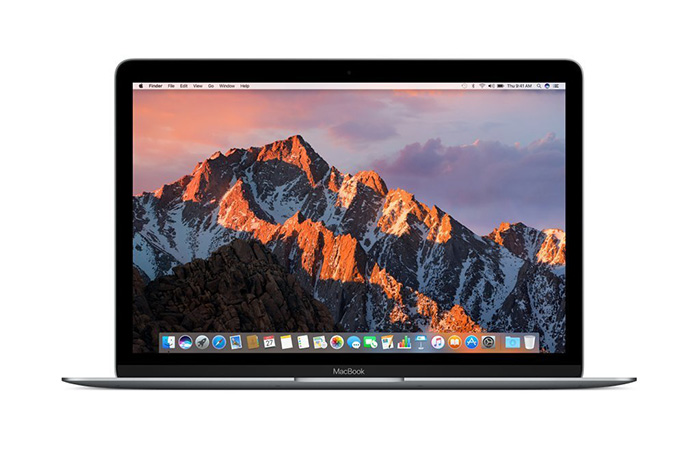 If you're a fan of Apple products, you should know that there's a special deal on the company's 12" notebook. You get the latest processor, 8GB of RAM, and 256GB SSD drive. Not to mention, this notebook is amazingly designed.
Samsung Notebook 9 Pro
Finally, we come to the most powerful option. This 15" notebook comes with Core i7 processor and 16GB of RAM. It ranks incredibly high on tests, making us sure that this is a bulletproof purchase. If you need a powerful computer, here's your chance to buy one.
Smart Tech
The final category in our Holiday Gift Guide is smart tech products. All of these are made to make your life easier and to help you achieve your goals faster.
Google Wi-Fi System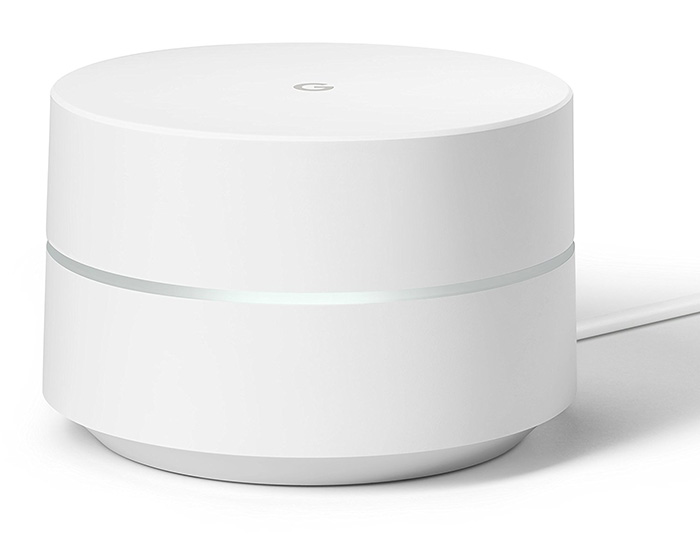 Google has come up with a smart Wi-Fi router that eliminated dead zones and buffering. It works intelligently by selecting the fastest channels and providing reliable Internet connectivity. When it comes to routers, this is the best one you can buy.
Ecobee 4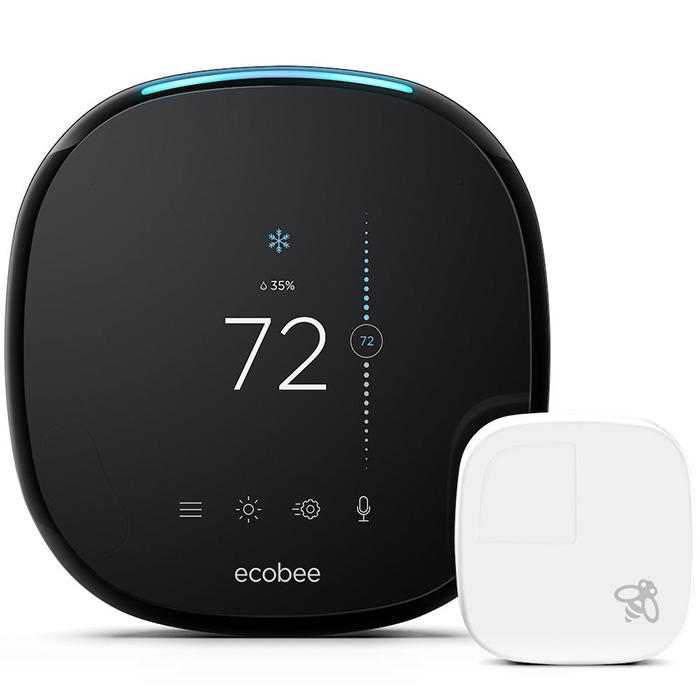 Ecobee is a smart thermostat. As such, it can save you money by processing all kinds of information. You can create different zones and scenarios, control it via voice or let it work autonomously. According to its description, it can save up to 23% on heating and cooling costs.
Fitbit Charge 2
Wearable tech is on the rise. This activity tracker/smartwatch is the perfect example of what to expect. It tracks your physical activity and lets you review your results over time. In addition, it measures your heart rate. Finally, this can be an excellent smartwatch as well.
Final Words
That's it, folks! We hope you've enjoyed reading our Holiday Gift Guide. In case you think we missed something important, let us know. You can use the comments section below.
In addition, feel free to share this article on social networks and give subtle hints to your friends and family of what you expect to find under the Christmas tree.