Back in March, Apple first introduced its upcoming AppleTV+ streaming platform. And now, the Cupertino-based company is finally ready to launch this media streaming service. More precisely, AppleTV+ launches on November 1, priced at $4.99 per month at the end of a 7-day free trial. The service will be available on iPhones, iPads, Apple TV 4K, Apple TV HD, as well as on the Apple TV – 3rd generation.
Among some of the big-name exclusives, we have a new epic drama called 'See' – starring Jason Momoa and Alfre Woodard, set 600 years in the future. Then, there's 'The Morning Show', starring Reese Witherspoon and Jennifer Aniston. Finally, there's also a new darkly comedic drama called 'Dickinson' about a rebellious young poet, Emily Dickinson. This is just the tip of the iceberg, with more than a dozen additional exclusive titles expected to arrive to AppleTV+ in the coming months.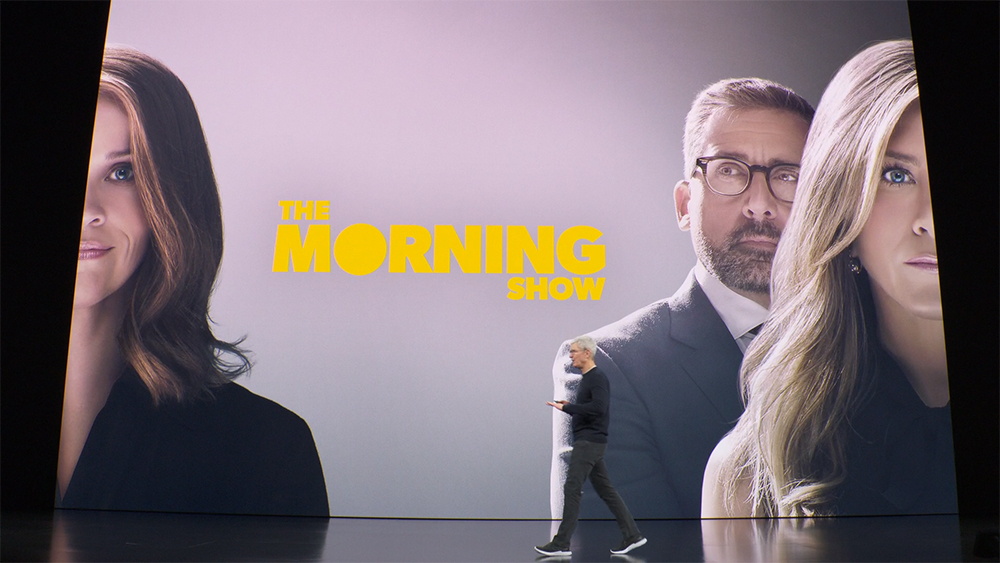 Among other important information, AppleTV+ originals will be available for viewing both online and offline, ad-free and on-demand. This content will be available via the Apple TV app, which comes pre-installed on iPhones, iPads, Apple TV, and iPod Touch models. In addition, the Apple TV app will come pre-installed on macOS Catalina as well. In the near future, you can expect it on Amazon Fire TV, LG, Roku, Sony, Samsung, and VIZIO smart TVs. Any other platform that has Web connectivity will take advantage of AppleTV+ via its Web interface.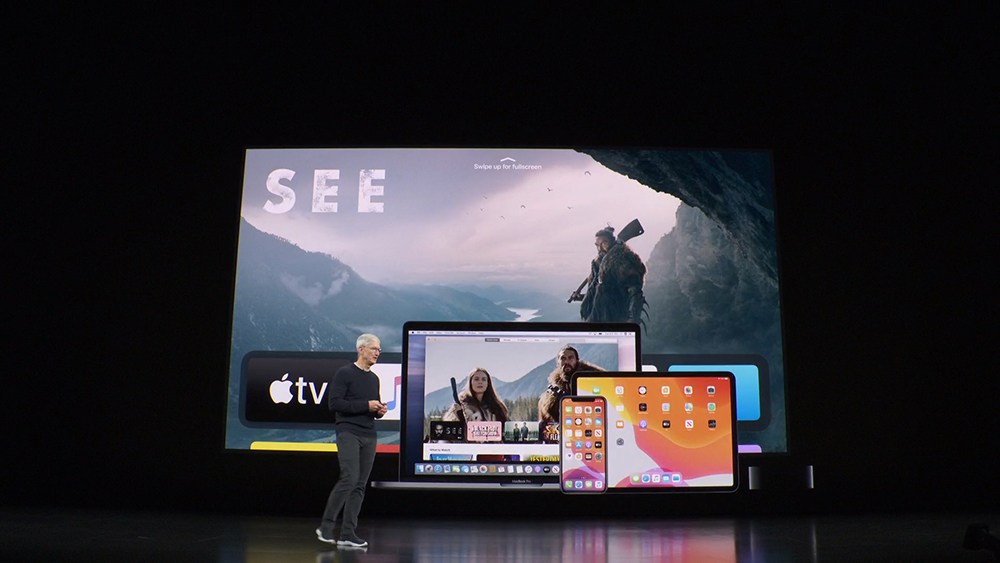 Finally, as noted earlier, AppleTV+ comes priced at $4.99 per month, which certainly seems like a more affordable solution than what its competitors offer. However, Apple is taking this one step further by also including a free year of AppleTV+ with hardware purchases.
Among other news from today's special Apple event, we've seen a new iPad along with a series of high-end iPhones (11 Pro and 11 Pro Max). Stay tuned to TechNadu, as we'll be bringing you the latest news first!
So, what do you think about Apple TV+ and its pricing scheme? Let us know your thoughts in the comments section below – and don't forget to follow us on our social media profiles, via Facebook and Twitter. Thanks!