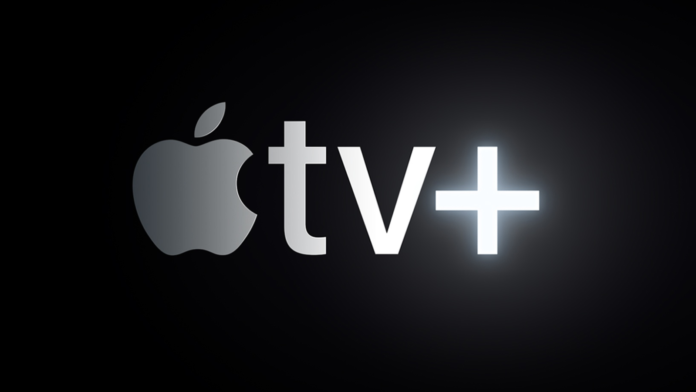 Apple introduced its streaming service competitor, Apple TV+, which is to launch this fall.
The Apple TV app will get an update in May and they're also expanding the compatibility list with other smart TVs.
Apple TV+ has no price tag yet, but we know it will feature original content and act as an aggregator for other streaming services.
Apple has finally revealed its brand new product called Apple TV+, which aims to bring together original content, but also to give users a way to watch content from the many platforms they subscribe to in the same place.
According to the announcement, Apple's original video subscription service will feature new programming from big players like Oprah Winfrey, Steven Spielberg, Jennifer Aniston, Reese Witherspoon, Octavia Spencer, J.J. Abrams, Jason Momoa, M. Night Shyamalan, Jon M. Chu, and more.
"We're honored that the absolute best lineup of storytellers in the world — both in front of and behind the camera — are coming to Apple TV+," said Eddy Cue, senior vice president of Internet Software and Services at Apple. He added that Apple TV+ will be home to some of the highest quality original storytelling that TV and movie lovers have seen yet. We can't even begin to doubt this since they've announced a $1 billion budget for content production. Since this is Apple, it's clear that they're not messing around.
What Can You Expect on Apple TV+?
Well, the first thing you need to know is that Apple has already lined up some TV networks to provide content, aiming to work as an aggregator for streaming services. Users will be able to watch content from services like HBO, Showtime, and Starz, as well as CBS All Access, Smithsonian Channel, Tastemade, EPIX, and Noggin.
One notable platform who refused to join Apple TV+ is Netflix, who recently announced it wouldn't be joining in. In fact, they said they prefer to allow customers to watch content directly on their own service, so they won't be integrating with Apple TV+. Disney+ which will be launching later this year is also not present on the list.
On top of these, Apple will have its own à la carte channels which you'll be able to watch in the Apple TV app. Plus, everything you can buy or rent from the iTunes Store will also be found in the new Apple TV app.
Plus, Apple TV+ will offer suggestions for shows and movies from over 150 streaming apps, including Amazon Prime and Hulu, but also Canal+, DirecTV Now, and PlayStation Vue, with more to be added later on.
The Original Content
As mentioned, back in 2017 when Apple started building this whole project, they promised to invest $1 billion in content creation. Given the number of A-listers they casually mentioned in the press report, we're pretty sure we know where that many went to. It's not surprising, either, because this is Apple we're talking about and they rarely do anything low-scale. What better way to make sure people will sign up for your brand new service than to promise them they can watch their favorite actors?
Here's a look at our newly announced original series, exclusively on Apple TV+. Coming this fall. #AppleEvent pic.twitter.com/cAkCN4Ikdy

— Apple TV (@AppleTV) March 26, 2019
As you can see in the video Apple shared, we'll get to watch Jennifer Anniston, Jason Momoa, Steve Carrell, Aaron Paul, and Reese Witherspoon in a bunch of new shows like "Dear…," "The Morning Show," "For All Mankind," "See," "Home Before Dark," "Truth Be Told," "Mystic Quest" and more.
The New App
Apple has also introduced a brand new Apple TV App which will encompass the new service. The app will allow users to discover and watch shows, movies, sports, news, and so on. Bunch of Apple TV channels are scheduled to be released in May 2019 and users will be able to subscribe only to those they really like. Don't mistake the release of these channels with the launch of Apple TV+, however, because that will only happen sometime this coming fall.
Basically, the new app will act as a home base where you'll be able to enjoy content from a large number of sources, whether you are talking about a live TV platform like DirecTV Now, a premium network like HBO, a streaming service like CBS All Access, or Apple's own channels.
The new Apple TV app will now work on Samsung smart TVs, Amazon Fire TV, LG, Roku, Sony, and Vizio. Plus the regular platforms – iPhone, iPad, and Apple TV – are still supported and the update will come sometime this May, with Mac getting an app update in the fall.
Will It Soar or Will It Sink?
This is Apple we're talking about and they've yet to fail miserably at something, so Apple TV+ will likely be a success. They haven't even announced how much the subscription price will be, but given the content, they're promising, chances are many people will give the service a chance.
Plus, Apple TV+ is as much about the original content as it is about being an aggregator for other platforms. Now, if we're being honest, this is perhaps one of the biggest positive points of this new service, because there are now so many streaming services and live TV platforms that things are getting confusing and overwhelming. People are subscribing to so many of these services because they (rightfully) want to be able to enjoy content from all these sources, but the truth is that it can get confusing. What platform were you watching this show? What platform were you watching that show? Well, Apple TV makes it easier to keep things in the same place, check out what you were watching without having to power up a bunch of different apps.
We also need to consider the fact that there are some 1 billion Apple users. If only a small percentage of those subscribes to Apple TV+, they'll already pass streaming platforms like Hulu or HBO Go/Now. Like most other things, brand-name is quite important here and they will very likely be quite successful in this endeavor.
Either way, we're quite eager to get more details about this platform and, ultimately, to get our hands on it. Until then, we can't wait to hear what your thoughts are on this? Will you give it a chance? Is there something more you wish you'd get before subscribing? Let us know by writing a note in the comments section below. Please share the article online and follow TechNadu on Facebook and Twitter for more tech news, guides, reviews, and interviews.