"All men are not created equal" - Izuku Midoriya (Season 1, Episode 1). In the superhero world created by mangaka Kohei Horikoshi, Izuku Midoriya was undoubtedly not born "equal." In the My Hero Academia Universe, around 80% of the world population has a "Quirk," just another word for superpowers. In this world, young Izuku was born without one.
Ever since he was a kid, Izuku Midoriya always wanted to be a superhero. He liked it so much that he followed nearly every piece of news or interview by Pro-Heroes and even kept a journal with the information. Not having a quirk never got in the way of Midoriya's dream, and eventually, he did manage to acquire a quirk from none other than the Number One Pro Hero and Midoriya's idol, All Might.
However, when Izuku didn't have superpowers, all wasn't so great. As a young boy, Izuku's frenemy, rival, and childhood bully Katsuki Bakugo often gave him a hard time. Since the Japanese characters for Izuku's name could be interpreted into different letters which read "Deku," Bakugo labeled him as such. As the My Hero Academia anime explains, Deku is supposed to be an insult, as its Japanese translation essentially means "useless" or "not being able."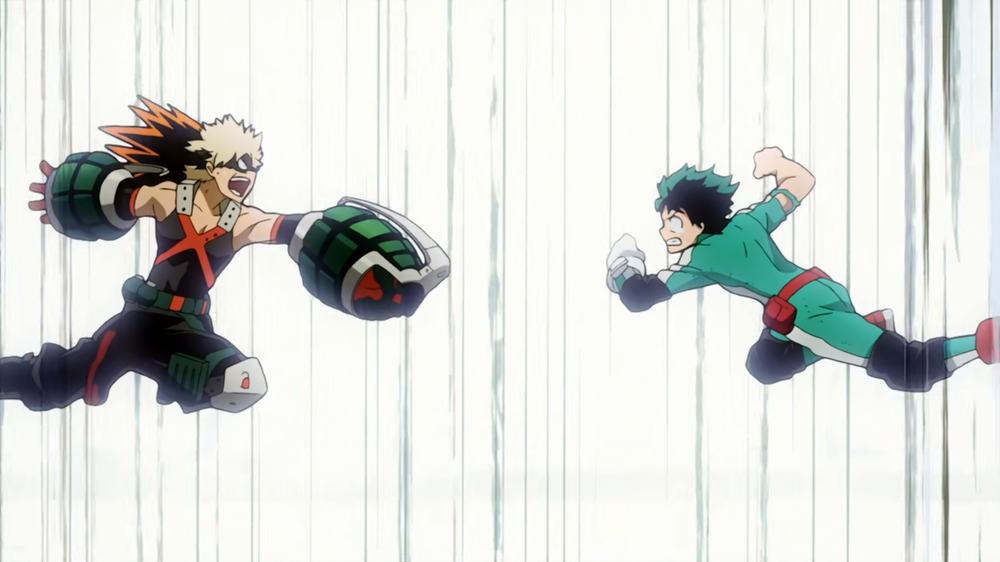 Izuku was never fond of the name since Bakugo always used it to bully him. However, one might wonder, why does Izuku like being called Deku now? Why is Deku, Midoriya's hero name? Read on to find out.
Why Does Izuku Like Being Called Deku?
Our protagonist and hero, Izuku Midoriya, never liked the name Deku. It was a name that only reminded him of his life as a loner and loser. However, Deku eventually warms up to the title, so much so that he makes it his hero name! This dramatic turn-of-events takes place because of Izuku's schoolboy crush on a classmate, Ochako Uraraka.
After completing his first trials at U.A. High School, Ochako told Midoriya she liked the name Deku. Izuku, who is shocked at first, receives a perfect explanation. In the first arc of My Hero Academia, Deku begins to make friends after completing his first trials under Eraser Head. After a few encounters at U.A. and in classes, Ochako introduces herself to Midoriya calls him Deku since she presumably heard Bakugo.
He then explains that his real name is Izuku, and Deku was a name given to him by Kacchan AKA Bakugo as an insult. Ochako then tells Midoriya that she likes how "Deku" sounds, and he immediately decides he likes it too.
As mentioned above, Deku is essentially supposed to mean "not being able." However, Ochako explains that, to her, Deku sounds like "Dekiru," which means "to be able." This leads to Midoriya reclaiming the nickname was intended to be an insult. He believes that since Bakugo gave him the name when he thought Izuku wasn't capable of anything, it's only fitting that he used the name as a symbol of all he has achieved since then.
When the time comes to pick hero names, Izuku picks Deku, surprising even Kacchan. Deku then decides to overcome his past by turning a negative into a positive and embracing where he came from. Whether Izuku truly becomes the greatest superhero of all time or not, this truly is a hero's humble tale.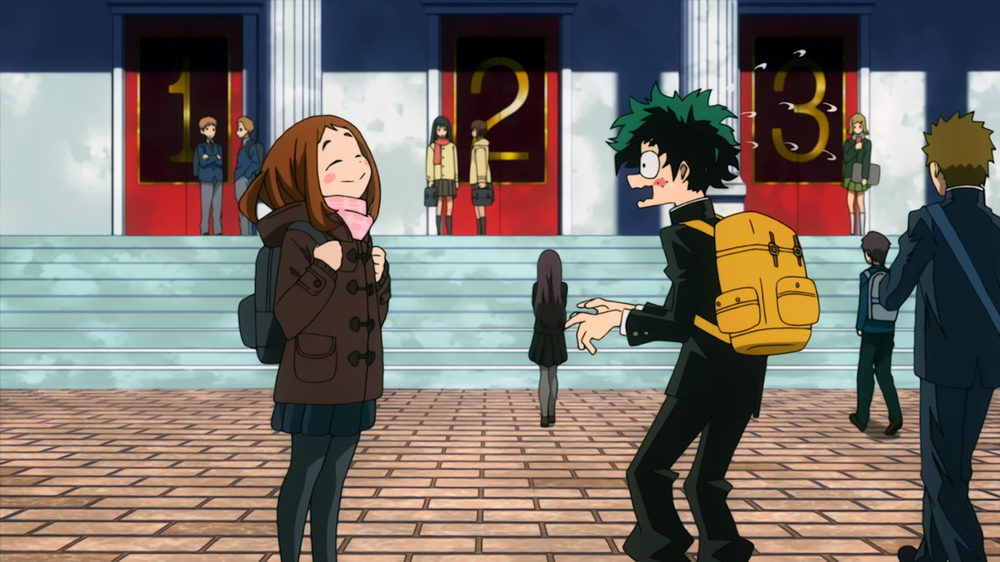 You can watch My Hero Academia's anime series on Hulu, Crunchyroll, Funimation, or Netflix. You can also read the manga on Viz Media's official website and Shueisha's English manga portal Mangaplus.
Read Next: My Hero Academia Chapter 342 Delayed; New Release Date, Time and Where To Read