We are sure that you're a big fan of Kodi. We completely understand your position since our editorial team consists of passionate Kodi users. However, you probably know that this application is facing a few large obstacles. Developers of third-party addons are struggling to keep up with their work amid legal threats. With this said, it is clear that we need to take a look at Kodi alternatives. We will provide several interesting resources concerning where to stream the new movies/TV shows for free just like Kodi? Let's jump right in.
You might be wondering why we're talking about Kodi alternatives at this point. After all, we are sure that Kodi isn't going anywhere. What you need to know is that this is true for Kodi, but we can't say the same for its third-party addons. In case you didn't know, there were two massive legal actions against developers of addons during this year. Recently, Covenant stopped working in addition to other high-profile addons. Earlier this year, several repositories were forced to close their doors as well. This is why we are entering 2018 without some of the most important reasons why we use Kodi.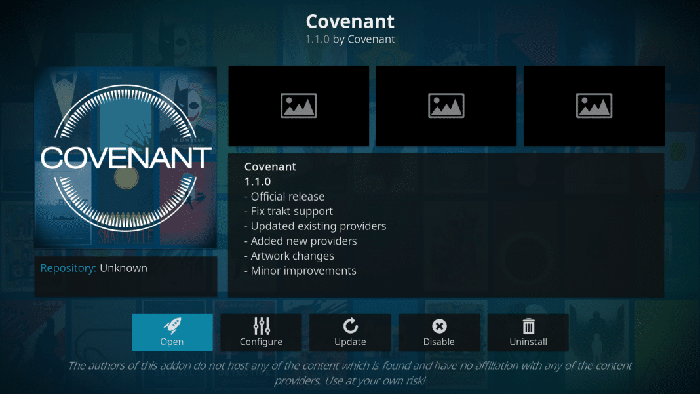 If you're looking where to find the latest free movies, you've come to the right place. Kodi isn't the only library with endless titles that you can stream. There are some other applications and websites that are worth your time. So, let's take a look at those.
Here's How to Stream the Latest movies for Free Outside Kodi
Finding free media content online can be quite tricky. This is because numerous websites are optimized to show up on Google when you search for free content. These are typically malicious websites that infect your device with all kinds of malware. Still, there's no reason to be afraid. You need to know which of these websites and applications are credible. There's a lot of choice in front of you, as you are about to see.
Introducing Popcorn Time
In the world of torrents, Popcorn Time is a well-known name. Years ago, this was one of the main reasons why iOS users decided to jailbreak their devices. This media streaming service has had its ups and downs, but it seems like it's now stronger than ever. You can use it natively on Windows, Linux, MacOS, Android, and iOS devices.
What is Popcorn Time?
At the moment, Popcorn Time is one of the best Kodi alternatives. This is because it provides a very similar functionality – in terms of watching movies and TV shows for free. There's no need to create an account, and there's no need to buy a subscription. All you need to do is to download the application from its official website and install it. You will be immediately greeted by plenty of different content. There's no need to sign up or create a user account. The entire library of this application awaits as soon as you launch it on your device.
What Kinds of Content to Expect?
There are four main types of content: Movies, Series (TV Shows), Anime, and Indie. Each of these can be filtered by different genres. In addition, you can sort the available titles by popularity, year, ratings, and in other ways.
All of the available categories are easily accessible from the main menu. Feel free to browse and find something to watch. Then, select the required quality and press 'Play.' Once the movie starts playing, you can pick a subtitle by clicking on the Bubble icon in the bottom-right corner. Go ahead, try it out on your own.
How Popcorn Time Works?
Popcorn Time is a BitTorrent client. This means that what you're actually seeing is a bunch of torrents. You click on a movie, and its torrent file begins to download. However, you don't have to wait for the entire movie to download – you can stream it. A few seconds after your press 'Play,' the movie will begin playing. In the background, Popcorn Time will download its torrent file to your computer. The next time you restart your computer, the file will be deleted. This is because Popcorn Time downloads torrents to a temporary folder that is emptied every time you play a movie using this application.
The Other Best Free Movie Streaming Websites
Aside from downloading applications like Kodi and Popcorn Time to your computer, you can watch movies online. There are thousands of free movie websites, but you shouldn't trust each one of those. This is why we'll list the best three websites. Let's take a look where to find latest free movies?
Option #1: Movies123 (movies123.top)
During several different iterations of our article on the best Kodi addons, Movies123 found its place on this list. However, this addon no longer works. There's no need to be alarmed since this website is still up and running.
If you open movies123.top using your Web browser, you will be greeted by an attractively designed website. Thanks to a recently redesigned UI, you can easily and effortlessly browse an amazing collection of media. On the homepage, you will find recently released movies, most popular titles, and top-rated movies. However, you click on the main menu to discover additional content types. This isn't just a free movie website – it brings TV shows as well.
We highly recommend using the website's movie search tool. If you click on the big green button on the home page, you will reveal this feature. These are eight different ways to find something interesting. For example, you can search by genres, actors, release dates, minimum, and maximum rating. This is a live tool so that you can preview the results in real time.
If you're looking where to find the latest free movies, our answer is – Movies123. However, don't stop reading since we'll show you two additional resources
Option #2:

HD Online (hdonline.is)

No matter if you're looking for movies or TV shows, recently-released or old titles – HD Online is your best bet. Plenty of content awaits, in addition to a beautifully designed user interface. On top of that, HD Online is completely free of charge. What more can we possibly want?
After opening HD online in your Web browser, click on any other top-placed items to see a grid of movie posters. In the left upper corner of each poster, you can see the highest available video quality. This means that you know what to expect right from the start. As you can imagine, the latest movies come in 'CAM' quality which isn't great, but that's the price you need to pay for those titles. Aside from latest and greatest movies, this website has a library of indie and alternative titles as well. On top of that, it brings non-English movies as well that you can browse using the main menu.
If you don't know what to watch, we recommend taking a look at the main menu. This is where you'll find a page named 'Top IMDb.' As you'll see, HD Online offers the complete list of the top-rated movies and TV shows. You simply can't go wrong.
Option #3:

BMovies (bmovies.is)

We've come to our third and final suggestion for where to find the latest free movies. This list wouldn't be complete if we didn't mention BMovies. Let's take a look at why is this.

The most important reason why BMovies is on this list is that it lets you access its library without an account. Feel free to browse the library and even watch movies even if you don't want to register. However, if you want advanced functionality, feel free to fill out those couple of files and create your new account. This way, you can create your personalized lists of movies and TV shows.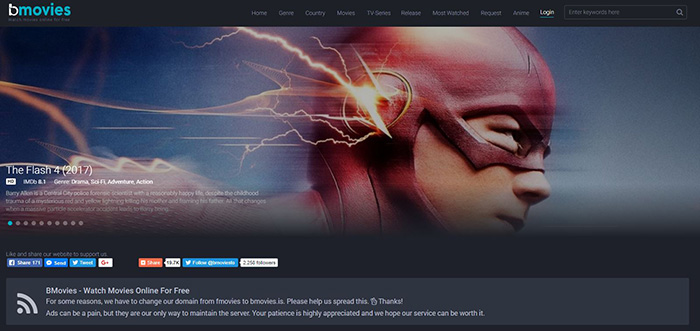 BMovies doesn't fall short when it comes to the latest movies. After opening its home page, you will see a grid of movie posters. Each poster says what kind of video quality you can expect. For TV shows, you can see how many episodes you can expect. Click on a poster and the movie will start playing in a new window.
The only downside to BMovies is that you will see ads on occasion. However, this is the price you need to pay for watching free content. After all, it's not that hard to endure those couple of seconds until the ads stop playing.
Final Words
So, where to find the latest free movies? The choice is rather large. Aside from using Kodi and its highly capable addons, you can use Popcorn Time or one of the mentioned websites. Without paying a single dollar, you can unlock a huge library of media that contains your favorite movies and TV shows.
We are sure you will be happy with our suggestions. In case there's something that you want to add, feel free to post a comment. We would gladly update this list with your suggestions. As always, feel free to share this article via social networks, if you think others might find it to be helpful. Thanks!