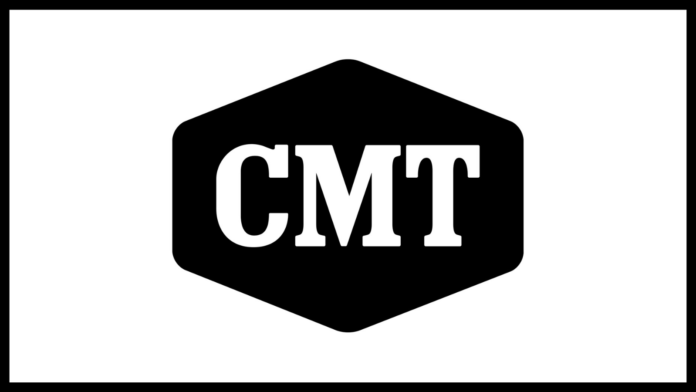 Country music has been popular for many decades now, but fresh artists make sure to blow some new life into the genre, reinventing it and making it their own. If you're thinking of cutting the cord and going online for all your viewing habits, and really want to watch CMT without cable, we have you covered.
CMT is a network that broadcasts loads of country music, but also reality TV, and scripted series, as well as movies. It may have wandered off a bit from the total focus on country music, but that's not necessarily a bad thing.
The channel reaches over 92 million homes in the US over cable, and it's also available on the channel lists of 2 Live TV Streaming Services Let's find out which.
1. Sling TV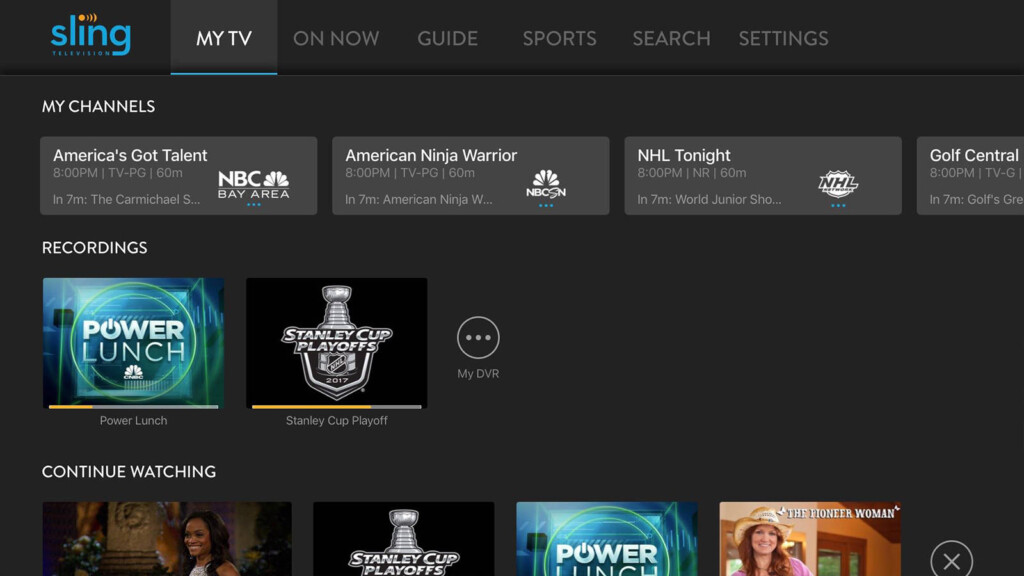 Overview
Bundles
Sling Orange ($25/mo), Sling Blue ($25/mo), Sling Orange + Blue ($40/mo)
Customization
Channel bundles - Comedy ($5/mo), Espanol ($5/mo), Heartland ($5/mo), Hollywood ($5/mo), Lifestyle ($5/mo), News ($5/mo), Kids ($5/mo), Sports ($5/mo with Orange, $10/mo with Blue or Orange + Blue), Kids + Comedy + News + Lifestyle ($10/mo)
Premium Channels - Showtime ($10/mo), STARZ ($9/mo), EPIX ($5/mo), CuriosityStream ($3/mo), Here TV ($8/mo), Grokker ($7/mo), Stingray Karaoke ($7/mo), UP Faith & Family ($5/mo), Pantaya ($6/mo), CineFest ($5/mo), Hopster ($5/mo), Comedy Dynamics ($5/mo), Dove Channel ($5/mo), DogTV ($5/mo), CONtv ($5/mo), Docurama ($5/mo), Outside TV Features ($5/mo)
NBA- League Pass ($29/mo), Team Pass ($18/mo)
Device support
Apple TV, Roku, Amazon Fire TV, Chromecast, Android TV, AirTV Player, Xiaomi, LG Smart TVs, Samsung Smart TVs, iOS, Android, Fire tablets, Xbox One, Chrome web browser
DVR
Up to 50 hours, unlimited storage time. Expandable by another 50 hours with extra feature
Free trial
Yes, 7 days
Visit
Sling
At the top of our list, we have Sling TV, a platform that gives subscribers the chance to pick one of three bundles and loads of customization options. You can pick between Orange ($25/mo), Blue ($25/mo), and Orange + Blue ($40/mo). CMT isn't available in any of these bundles, but you can get it by picking the Comedy Extra pack for $5 per month. The same price applies to subscribers of any of the above-mentioned bundles. Other channels in the pack are MTV, truTV, and Paramount, to name a few. You can check our Sling TV review to get the full story on this platform.
2. Philo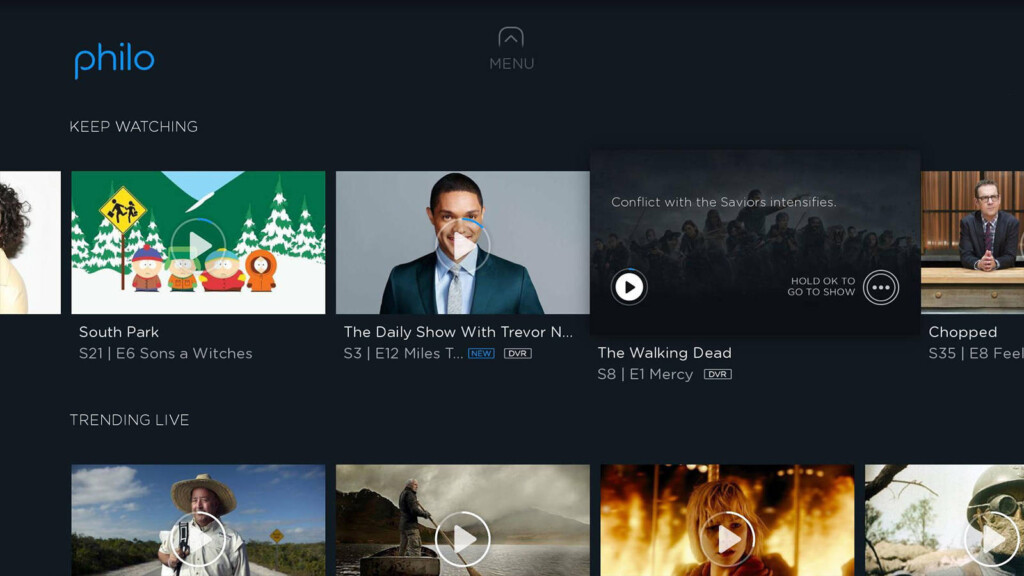 Overview
Bundles
58 channels ($20/mo)
Customization
No extra channel packages or premium channels available
Device support
Apple TV, Fire TV, Roku, iOS, web browser, via Chome on Android. No dedicated Android app
DVR
Unlimited storage space, recordings available for 30 days
Free trial
Yes, 7 days
Visit
Philo
Following next, it's Philo, a platform that serves subscribers with two bundles of channels and leaves it at that – no further customization necessary. The two bundles have self-explanatory names – 40 Channels and 49 Channels. The former is $16 per month, while the latter is $20 per month, so they won't exactly break your bank account. CMT is part of both bundles, so you can pick whichever you want. Check our Philo review to get the full list of channels and any other details you need to know.
CMT is a great channel and we hope we've been of help in directing you on the right path so you can quit your cable contract without worrying about all your favorite networks.
Let us know what you think in the comments section below, and please share the article online so others can find it too. You can check us out on Facebook or Twitter.