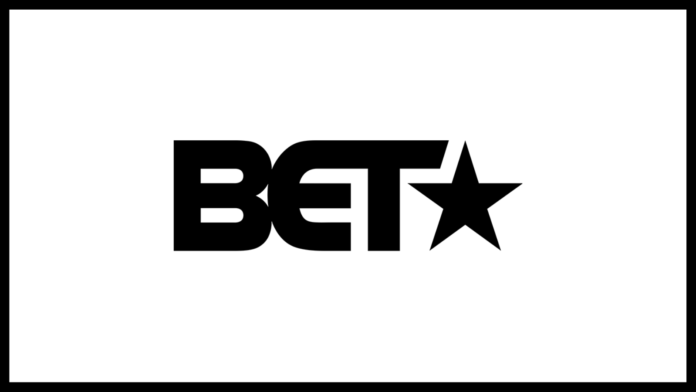 Looking for ways to keep yourself entertained in front of the TV is perfectly understandable, and that remains valid even after you've cut the cord with your cable provider. So, if you're looking for ways to watch BET without cable, we have you covered.
BET stands for Black Entertainment Television, and it's a TV network that features loads of great content, including movies, stand-up comedy, news, music videos, and more. It's been around for 38 years, so that's plenty of time to build up a fan base.
The channel reaches over 88 million households in the United States. It's also present on 2 streaming platforms that will allow you to watch live TV online on a multitude of platforms. Let's find out what your options are.
1. Sling TV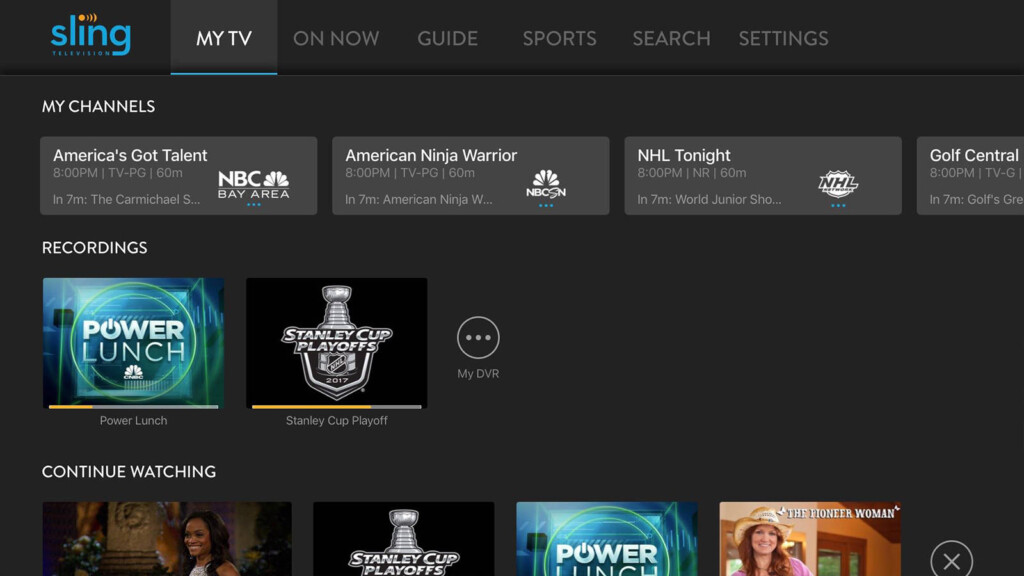 Overview
Bundles
Sling Orange ($25/mo), Sling Blue ($25/mo), Sling Orange + Blue ($40/mo)
Customization
Channel bundles - Comedy ($5/mo), Espanol ($5/mo), Heartland ($5/mo), Hollywood ($5/mo), Lifestyle ($5/mo), News ($5/mo), Kids ($5/mo), Sports ($5/mo with Orange, $10/mo with Blue or Orange + Blue), Kids + Comedy + News + Lifestyle ($10/mo)
Premium Channels - Showtime ($10/mo), STARZ ($9/mo), EPIX ($5/mo), CuriosityStream ($3/mo), Here TV ($8/mo), Grokker ($7/mo), Stingray Karaoke ($7/mo), UP Faith & Family ($5/mo), Pantaya ($6/mo), CineFest ($5/mo), Hopster ($5/mo), Comedy Dynamics ($5/mo), Dove Channel ($5/mo), DogTV ($5/mo), CONtv ($5/mo), Docurama ($5/mo), Outside TV Features ($5/mo)
NBA- League Pass ($29/mo), Team Pass ($18/mo)
Device support
Apple TV, Roku, Amazon Fire TV, Chromecast, Android TV, AirTV Player, Xiaomi, LG Smart TVs, Samsung Smart TVs, iOS, Android, Fire tablets, Xbox One, Chrome web browser
DVR
Up to 50 hours, unlimited storage time. Expandable by another 50 hours with extra feature
Free trial
Yes, 7 days
Visit
Sling
First up on the list is Sling TV, a platform that offers users three starter bundles, and loads of customization options. The main bundles are Orange ($25/mo), Blue ($25/mo), and Orange + Blue ($40/mo). BET is a part of the Blue and the Orange + Blue bundles, so you have some room to choose based on the other channels in the pack, as well as the price. Orange subscribers can still get the channel via the Lifestyle Extra pack for $5 per month. Find out more about this platform from our Sling TV review.
2. Philo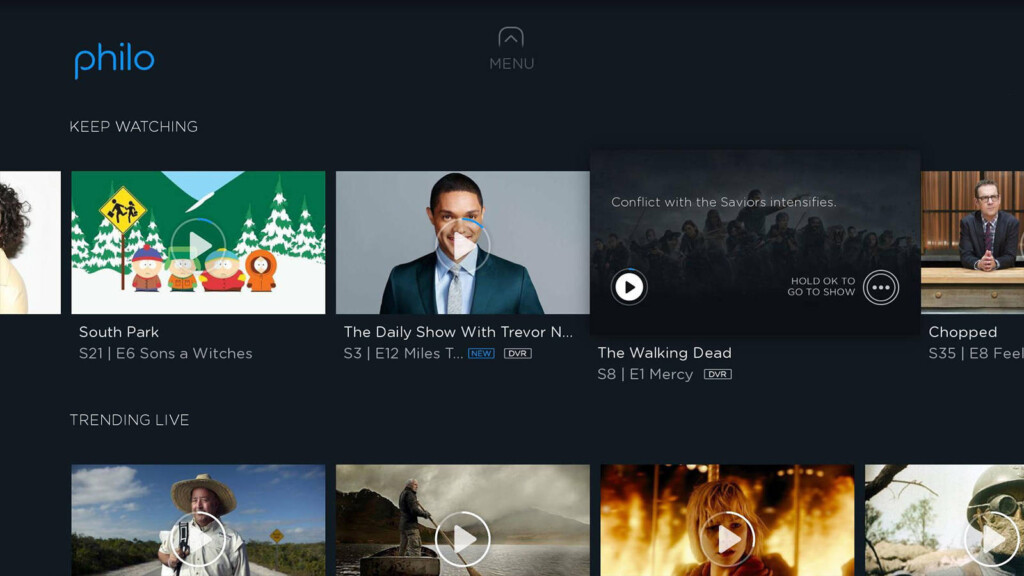 Overview
Bundles
58 channels ($20/mo)
Customization
No extra channel packages or premium channels available
Device support
Apple TV, Fire TV, Roku, iOS, web browser, via Chome on Android. No dedicated Android app
DVR
Unlimited storage space, recordings available for 30 days
Free trial
Yes, 7 days
Visit
Philo
Next, we have Philo, one of the simplest and cleanest OTTs on our list. With only two bundles to pick from and no customization options, Philo makes things pretty easy for everyone. The two bundles are suggestively named 40 Channels and 49 Channels, so you know exactly what you're going to get. BET is present in both bundles, so you're going to have to pick one of the two – the first is $16 per month, while the second is $20 per month. You can read all about Philo in our review.
We hope our guide was useful in cutting down your research time on what OTT to pick once you're rid of that pesky cable contract.
We'd love to hear what you have to say in the comments section below, and please share the article online if you can. You can check us out on Facebook or Twitter.